The Open Platform Secures Another Backer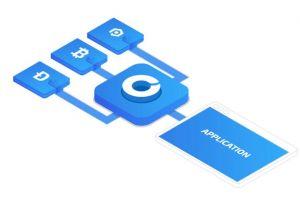 Blockchain infrastructure provider The Open Platform (OPEN) announced their partnership with Element Group, a full-service firm for the digital asset capital markets.
Element joins other backers of OPEN such as Danhua Capital, Draper Dragon, One Block, Jeremy Gardner, and others, according to a press release. The firm aims to support OPEN to ensure the post-tokenization functionality of its ecosystem. No other details of the agreement were given.
Element's current portfolio consists of several key projects in the blockchain space, including WAX, Enigma, Ripio, and others.
The partnership was announced two days after OPEN tokens were listed on Kucoin exchange on May 22. The coin is trading at USD 0.2 at the time of writing, having risen from USD 0.17 at its lowest point, a day after the announcement, and marking its current all-time high at USD 0.29.
OPEN price chart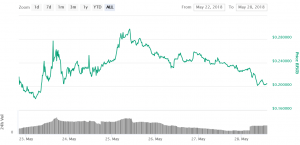 OPEN has developed a decentralized payment platform for apps looking to incorporate cryptocurrencies as payment. The project aims to provide the infrastructure for implementing a blockchain-based payment system directly into an application's backend. This way, applications can treat cryptocurrencies the same way they would treat fiat payments.
OPEN uses a standard REST API (a method of allowing communication between a web-based client and server) that can be used over nearly any protocol, meaning you don't need to reprogram your app. Also, it is blockchain agnostic - all ERC20 standard coins are already accepted and they are currently implementing a solution for NEO and other blockchains to facilitate payments that use multiple cryptocurrencies.
According to their roadmap, OPEN 1.0 is scheduled to go live in July this year.