Ex-NBA Commissioner Dips Into Crypto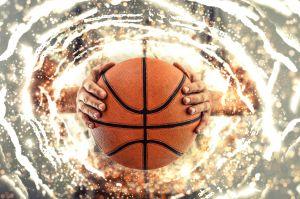 David Stern is a former NBA commissioner who is credited with the increasing popularity of the NBA in the 1990s and 2000s. Now he's backing a cryptocurrency called FanChain.
Admitting that he first thought crypto was a bubble, he says he came to understand the potentials of blockchain technology in regards to many different industries, adding, "However, I still have trouble understanding why Bitcoin, Ethereum, Ripple - or the unlimited number of new issues - can have such untethered value," Forbes reports.
The cryptocurrency FanChain is developed by SportsCastr, a live streaming platform launched last year to "let sports fans provide color commentary on live games straight from their couches to anywhere in the world," the announcement says. The coin will join the platform as a "natural next step" in building an ecosystem.
Since many sports fans do not typically follow a particular sport or league, but rather a specific team, the cryptocurrency would embed team affiliation within an individual token. The FanChain token leverages a combination of fungible and non-fungible characteristics that enables team loyalty to be embedded within individual ERC20 tokens that are "stamped" with metadata to associate digital tokens with specific teams, leagues or events.
Users will be able to exchange their tokens for rewards, prizes and access, including subscriptions to premium channels and content, digital goods, and sports memorabilia for the teams and leagues they follow.
A private presale of the token is set to begin this month, with a public sale planned for the summer of 2018. Due to regulations, FanChain Tokens will not be offered or sold to individuals located in the United States.