What Is Waltonchain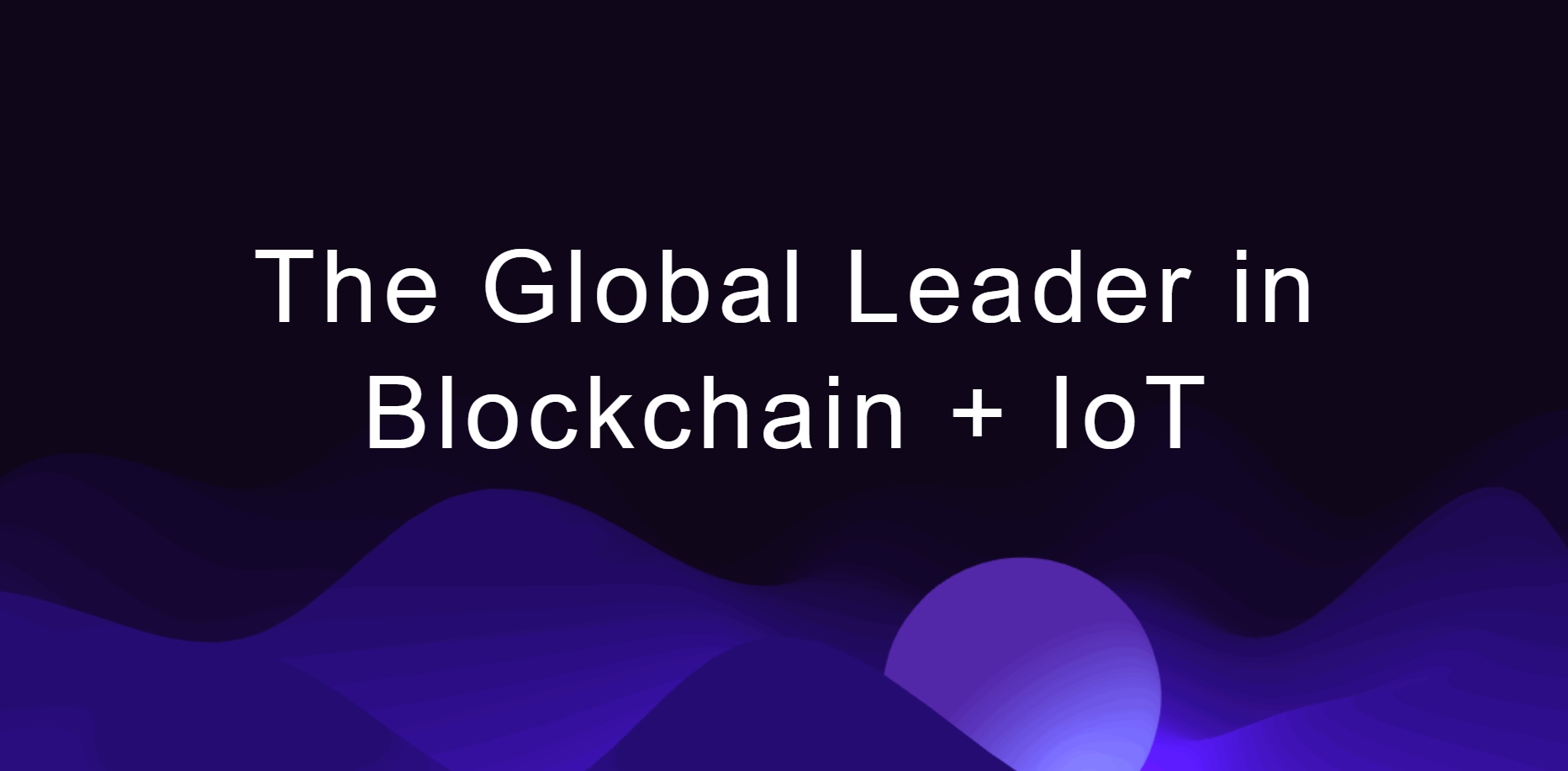 Launched late in 2017 but conceived and worked upon since 2015 by its founder, Xu Fangcheng, Waltonchain derives its name from the name of Charlie Walton, the inventor of RFID (Radio-frequency identification) technology. Adding to that, the name…
Launched late in 2017 but conceived and worked upon since 2015 by its founder, Xu Fangcheng, Waltonchain derives its name from the name of Charlie Walton, the inventor of RFID (Radio-frequency identification) technology. Adding to that, the name WALTON is also an acronym for Wisdom Alters Label, Trade, Organization, and Network.
The project is looking to help coordinate data between large businesses by tracking products during each step of production and distribution. This data is stored on the blockchain, ensuring its accuracy regardless of where in the process it is, and blockchain's immutability guarantees no third-party tampering with the data.
Waltonchain is only the parent chain in the Walton ecosystem: anyone using the technology can create a subchain with their own tokens and even a consensus algorithm different from the parent chain. This helps it avoid congestion problems in the parent chain, while making the subchains customizable without compromising additional benefits. This does not significantly affect the price of the coin, as WTC is used to create those subchains, as well as a transactional coin – more on that below.
Waltonchain introduces the term Value Internet of Things (VIoT) as a name for their combination of RFID chips with blockchain technology. RFID tags are chips that respond to specific electromagnetic frequency with sending back data. They do not require batteries or electricity to operate, and they're most commonly utilized in inventory tracking, library systems, and product kiosks. RFID chips are very small and cheap enough to be embedded in many products across various industries. Anyone can then scan the RFID tag, which brings up all the data about the product that can be found on the blockchain.
Waltonchain has developed and patented their own version of the RFID chip. Adding to the existing benefits of it – size and price – these support blockchain and add even more important properties, such as:
An encryption and decryption module is integrated into the tag chip of this project for added safety;
A dedicated storage space is integrated into the tag chip of this project to store the hash value of tag status and key information, which makes the tag content truly tamper-resistant;
The tag chip of this project adopts the low voltage and low power consumption design and applies advanced technologies; on a bigger scale, its power consumption is lower than that of traditional design;
The anti-collision logic is added to the design scheme of the tag chip of this project. As a result, the collision probability is lower, and the probability of record skipping during reading is reduced significantly.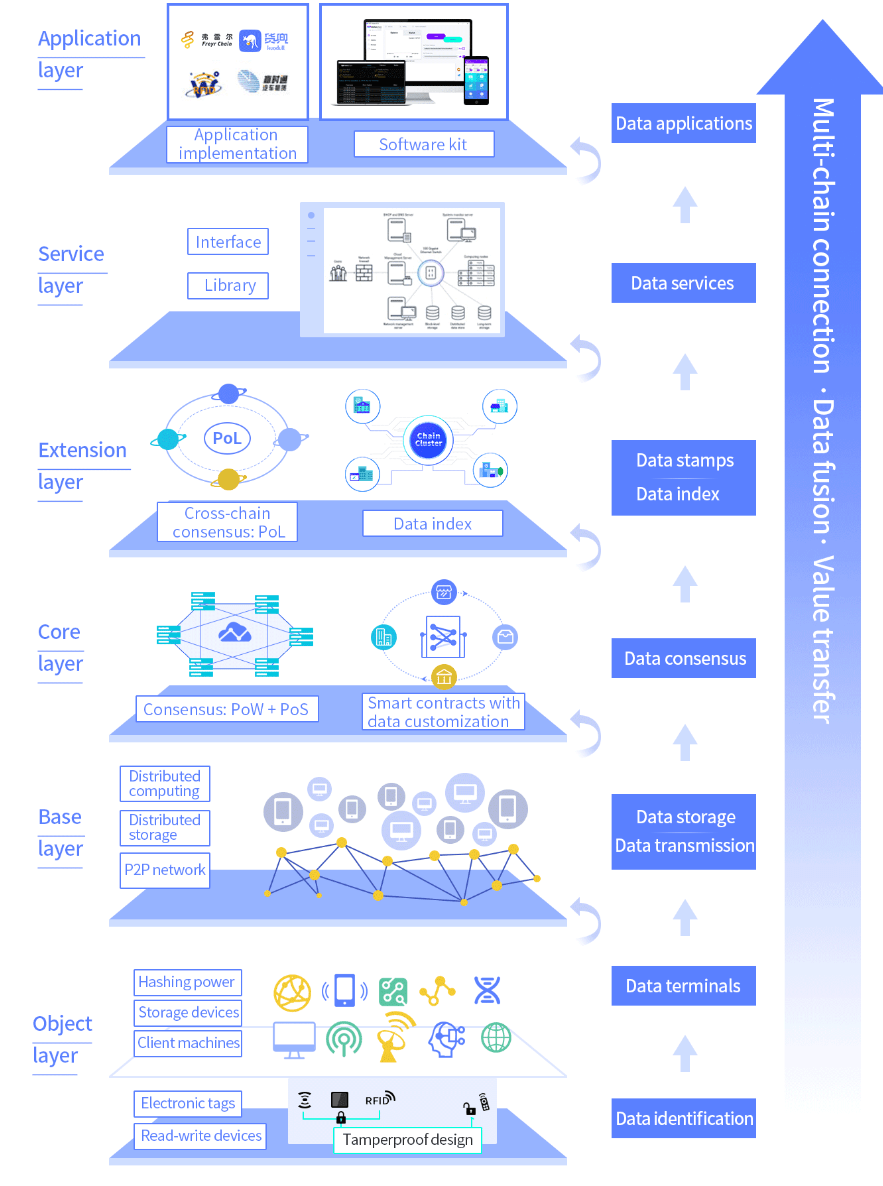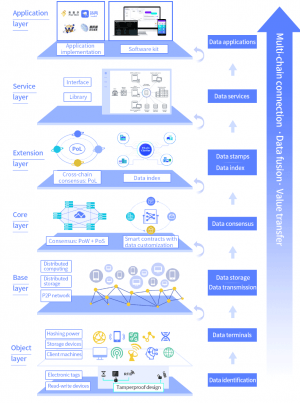 Consensus mechanism
Waltonchain uses a relatively unique form of reaching consensus, called Proof of Stake & Trust (PoST). It is similar to Proof of Stake (PoS) in that it rewards token holders, or nodes, with WTC dividends, which means that as a WTC token holder, you'll receive dividends just by holding the tokens in your wallet. The added "trust" part in the name of the consensus algorithm is derived from the fact that the ecosystem rewards higher quality, more honest nodes more than others. To participate in staking you must become a master node, achieved by holding more than 5,000 WTC. The more WTC you hold and the longer you hold it, the bigger your reward will be.
Waltonchain Coin

What is the purpose of WTC?
Operations throughout the ecosystem, both on-chain and across the chains, are fueled by the Waltonchain coin (WTC). The coins serve a wide array of purposes, but with many overlaps:
Issuing sub chains
Dividend interest
Credit and mortgage system
Distributed asset exchange
Distributed voting and governance system.
Most often, however, WTC is used as a transactional coin to perform activities off of the parent chain through byte fee payments, facilitate collaboration between subchains, and reward nodes for maintaining the network. To learn more about the price and market cap of the Waltonchain coin, visit our coins page.
The coin's value is also governed by the old supply and demand rules. Demand, meanwhile, comes from the fact that supply chain management has proven a popular sector for blockchain applications in general: experts believe that the earliest viable applications of the technology will likely be in this sector, rather than financial services. Although entire ecosystems focusing on this problem are not a dime a dozen, there are many more examples: from tracking coffee beans, to shipping all kinds of things all over the world. This also includes the UK FSA recently announcing hat it has successfully piloted a blockchain-based supply chain monitoring system. The trial tracked meat produced in an unnamed cattle slaughterhouse, providing "improved transparency" throughout the supply chain. This could help keep such projects both visible and viable, which in turn boosts the price up.
How to get WTC

How and where you can buy it
If you are interested in trading WTC, you can do so on a number of exchanges, the most popular of them being Binance. Notably, the only fiat payment option currently available for WTC is the South Korean won (KRW) on exchanges such as Bithumb and CoinNest. At others, you can choose between the most common cryptocurrencies such as Bitcoin (BTC), Ethereum (ETH) or Tether (USDT).
Other exchanges listing WTC are:
Huobi (tradeable for BTC, ETH)
OKEx (tradeable for BTC, ETH, USDT)
LATOKEN (tradeable for ETH)
Bitrue (tradeable for BTC, ETH, XRP)
Kucoin (tradeable for BTC)
COSS (tradeable for BTC, ETH)
CREX24 (tradeable for BTC)
HitBTC (tradeable for BTC)
Cryptobulls (tradeable for BTC)
Everbloom (tradeable for ETH)
Cobinhood (tradeable for BTC, ETH)
ForkDelta (tradeable for ETH)
Token Swap
The WTC coin is currently an ERC20 token, meaning that it is actually running on the Ethereum blockchain. These tokens follow a list of standards so that they can be shared, exchanged for other tokens, or transferred to a crypto-wallet. The purpose of these tokens is often to act as a "filler" until the team behind the project develops their own blockchain and mainnet, the network where their coins have real economic value. Following the deployment of the mainnet, the team takes the ERC20 tokens back and gives their users the same amount in their own, native tokens. This is called a token swap.
Although the Waltonchain team claims in their new whitepaper to have a mainnet up and running, they have not offered a timeline for the token swap. This means that WTC is still running on the Ethereum network. When the time for the token swap comes, the team will publish the necessary information for you to switch your ERC20 tokens to native coins.
Masternodes
There are two types of masternodes in the Walton ecosystem: Waltonchain Masternodes, denoted as MN, and Guardian Masternodes, GMN.
The role of a Waltonchain Masternode is to validate transactions that are made on the network, with every Masternode receiving a reward for each block that is validated. Waltonchain requires a collateral of 5,000 WTC in order to become a Masternode. Other than this, there are more requirements for masternodes:
Each Masternode must be connected to the internet, in order to enable data tracking in real time;
Data that is processed between Masternodes in the Waltonchain network is transparent;
The number of Masternodes within the Waltonchain ecosystem can increase if existing Masternodes on the network are able to reach consensus.
Meanwhile, Guardian Masternodes represent the highest level of seniority that is capable of being achieved on the network. The function of Guardian Masternodes is to secure the network through the implementation of the proof-of-work (PoW) consensus algorithm. Qualifying for a Guardian Masternode requires a collateral of 5,000 WTC. The Walton team are limited to 15 Guardian Masternodes on the network.
Mining
If you would like to acquire WTC without trading, the coins are also GPU mineable, with a manual available on the project's website. According to the project's official Reddit Ask Me Anything thread, "you can run the node on a home computer if you want, but the rewards will be smaller compared to other more suitable machines, such as GPU PoW centric machines."
Still, the block reward is higher if you have a masternode. If you have a GMN, you receive 4 WTC per block instead of 2 until the token swap, after which you receive 3 WTC per block instead of 2. If you have a 'normal' MN, you receive 3 WTC per block instead of 2 both before and after the token swap. Those with less than 5000 WTC receive the normal 2 WTC block reward.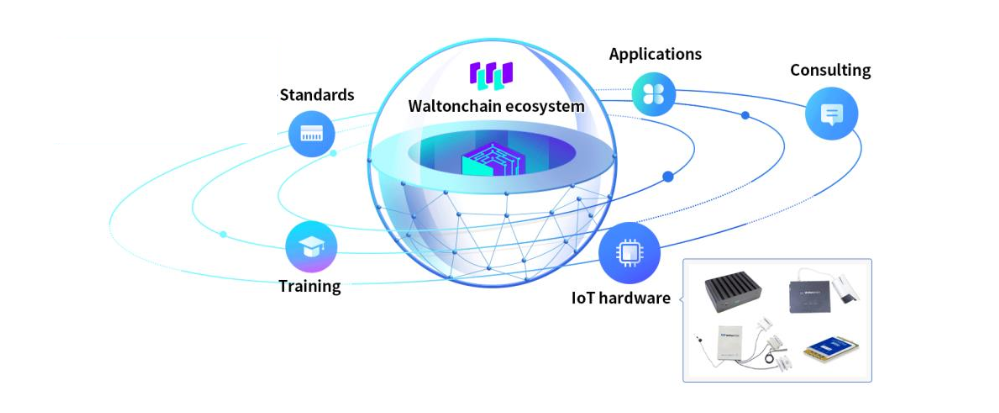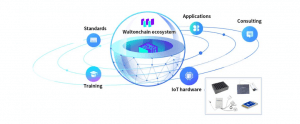 How to Store WTC
You can keep your WTC coins in Waltonchain's own wallet service. There have been no security issues with it up until now.
However, if for any reason you decide you want to store them elsewhere, you have until the token swap: since WTC is still an ERC20 token, it can be stored in any wallet that supports these such as MyEtherWallet, a software wallet for Ethereum and related tokens. For extra security, consider using a hardware wallet such as Ledger Nano S or Trezor, both of which support this type of token.
Current State of the Project

As of September 2018, Waltonchain has had no shortage of partnerships – several of which are high-profile.
Late in February, Waltonchain's subsidiary IOT Technology signed a strategic partnership and purchase agreement with Ishijah Trading, relating to intelligent food and beverage management systems. Ishijah has a prestigious place in Chinese society, being the official distributor of Diaoyutai Coffee, which is served to VIPs and heads of state.
At around the same time in February, Waltonchain announced that its Project Director, Lin Herui, would become the Vice President of the newly created Fujian IoT Industry Association. This association is concentrating on industrial policy research, including developing ways by which IoT can be utilized and such services can be provided to the public.
In March, the company announced their first subchain: Freyrchain, that builds the first blockchain-based collection database platform worldwide. In pursuit of reliable transfer of art collections, Freyrchain in the future will become a digital repository platform for all cultural collections worldwide to help the growth of art enthusiasts.
Late in June this year, FashionET entered a strategic partnership agreement with Waltonchain. Waltonchain will develop an exclusive traceable child chain under its public chain for FashionET. This child chain also happens to be Waltonchain's second child chain, following Freyrchain.
Similar Projects

Although supply chain management has proven a fertile ground for the implementation of blockchain technology, Waltonchain has one big rival: VeChain. The table below showcases the biggest differences between the two.
| | | |
| --- | --- | --- |
| | Waltonchain | VeChain |
| Focus | Clothing, retail | Luxury goods |
| Technologies | RFID | QR codes, NFC |
| Dapp Platform? | no | yes |
| Subchains? | yes | no |
| Market Cap (Sep. 2018) | USD 117.7 million | USD 738.2 million |
_____
Follow the latest news about Waltonchain here.
WTC price chart can be found here.