Top 10 NFT Games To Play (And Earn)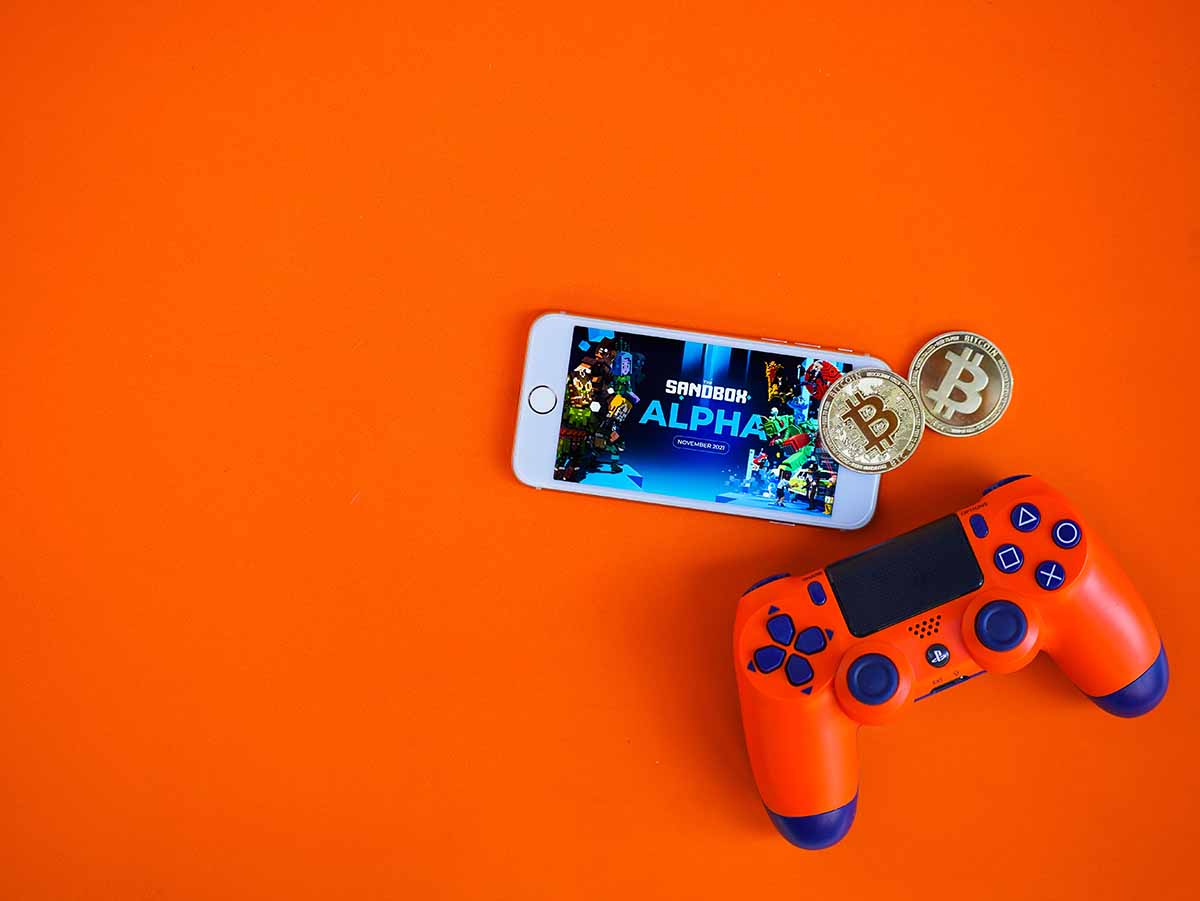 Non-fungible token (NFT)-based play to earn (P2E) games are gaining increasingly more traction. Even Electronic Arts, game developers of titles such as FIFA and The Sims, said that NFTs will be an important part of the future of games. With NFT games like Axie Infinity pushing through the top 25 in market capitalization with over USD 9 billion in market cap at the time of writing, NFT games are quickly becoming one of the biggest trends and new user onboarding mechanisms in crypto.
In this article, we list the top 10 NFT games chosen according to our criteria at the beginning of 2022.
Criteria for Choosing The Best NFT Games
In the future, games that are making waves in the cryptoverse right now may be looked on as legacy applications that jump-started a whole new ecosystem of games. As such, this list is based on user base and market volume as these are more 'objective' metrics on how the games are doing as of right now according to dApp Radar. Of course, gaming itself is not objective, and sometimes influential games are admired for qualities that won't be easily identified by looking at their monetary qualities.
Although currently at number 10 on this list, Illuvium has the potential to top it in the future. With all the hype surrounding the project and its massive fanbase, the game has a lot of potential. The lush environments and good graphics make it look far better than most NFT games out there, and NFT games usually have highly simplified graphics because of their decentralized indie origins. Illuvium has astounding graphics, lush environments and is an AAA-tier game.
The gameplay consists of collecting monsters in an open-world RPG adventure game, fusing them, and fighting with them in turn-based battles. Being a play-to-earn game, you also have the capability to earn ether along the way, which makes for some high-stakes gameplay. You use Ethereum in order to buy in-game items which could net you rewards. Being one of the few Ethereum games on this list, Illuvium's high production quality and already vast amount of fans gives it the potential to top this list in the future.
Taking a more lighthearted turn, DNAxCAT is touted as a cat metaverse game. The cuteness isn't the game's only draw. This cuddly adventure entices the player to breed cats and use them to fight in a Pokemon-like fashion except with cats. It is a play-to-earn game as well, rewarding players with crypto if they play games. It lets you summon cats, show your cat collection to friends, become involved with a 250,000+ and growing user base, and test your mettle through a ranking system. As such, the DNAxCAT game provides a lot to appreciate.
For starters, you'll need to get DNAxCAT Token (DXCT) to your wallet, since it is the main currency of the game. The token is used for staking, governance, and, most importantly, gameplay. Each cat has a set of different attributes - a color, skin, and weapon that defines them. It can become anything from a priest-looking creature holding a holy book to a friendly-looking demon cat wearing headphones. Your team then fights enemies with sliding animations (that are not sophisticated by any means} but the cute felines add flair to the action. It's safe to say that the power of adorable has already hooked many into the game and is likely to continue to do so.
Faraland is a role-playing game (RPG) that you can play by acquiring collectible characters on the Binance Smart Chain (BSC). Touted as the biggest war game on BSC, Faraland introduces a lot of different characters and races including humans, orcs, angels, dragonborns, demons, elves, and fairies. Each of them has unique characteristics and stats like strength, agility, intelligence, and luck.
The gameplay graphics are based on simple 2D movements with text that shows the conclusions of each action. What makes Faraland fun is that you can build up a party of characters and go around the world doing missions. When you go to a certain place on the map, you have choices as to what actions to take, making good on its premise as a role-playing game with multiple options. The graphics, while not as high quality as Illuvium, have their own charm and players can become addicted to this P2E game.
CyberDragon is a play-to-earn game with its own market. The ultimate goal of the game is to challenge, you guessed it, the legendary Cyber Dragon. This is another one of the many games developed on the Binance Smart Chain that is topping the crypto charts as one of the top play-to-earn games in the industry.
Each player has to connect their BSC wallet with BNX tokens in order to play and hire a hero. The concept is relatively clear - the players' tokens are put into a pool which the Cyber Dragon hordes and outdoing the dragon will give you access to treasure rewards from the dragon's stash. The hero classes are the classic mage, warrior, rogue, and ranger. All of them have different attacks and abilities for each. The animation of this game isn't the greatest and the characters just slide to attack with no motion on any of the limbs. But for those who are into number-based games and dungeon crawlers as well as a fun way to earn some crypto, this game is right up their alley.
For those who are philosophically inclined, Metaverse Miner's background story will give you some mental food for thought. In this game, 'human beings simulate real space and time with the supercomputer "droplets" at the core, and synchronize the laws of the universe and human consciousness to the virtual world'. In the game, you get to travel through planets in a metaverse that has been created from human consciousness. Maybe not on the level of a famous Philip K. Dick novel, but it's still cool to have crypto games that have a large following give it a shot and go after the intellectual quality in-game.
In the Metaverse Miner, you can become a Star Master who participates in an auction of Planet NFT, obtain a planet's territory and become a Star Master. You'll collect Miner NFT from the planet, which will keep generating Miner NFT. Users who auction NFTs from the beginning will have a better chance, of course. The Star Master is just one mechanic as you can also become a Star Lord with its own separate rules. Metaverse Miner offers an ambitious concept, interesting mechanics, and thoughtful concepts, thus making it a game to keep your eye on.
Who knew that NFT arm wrestling could be made into a popular game?
Armz Legends is another play-to-earn NFT game on the Binance Smart Chain that takes arm wrestling and makes it into a digital competition. All you have to do is connect your wallet, mint arms, and begin arm wrestling against an easy, medium, or hard arm. It is an extremely simple game and this accessibility and light concept are what have pushed its transaction volume really high. What makes it popular is its play-to-earn concept, in which after the arm-wrestling bout, you have the chance to earn some crypto. The fact that you can earn USD 15 or more from each quick round makes it very attractive to many.
The game graphics, though, are bare, featuring only drawings of metallic arms on cards and a program that calculates the outcome of each battle.
Oftentimes, it is this simplicity that draws people to many of these NFT games. Armz Legends is no exception as it is also fun to have a game based solely on arm wrestling with digital arms that are augmented by metal and powered by your wallet.
Crypto Mines is another mine-themed game with space exploration as a theme to search for $ETERNAL in the far reaches of space. Although simpler in philosophical outlook than Metaverse Miner, Crypto Mines is no less ambitious, aiming to be 'the greatest Sci-Fi game on the blockchain.' Given the number of games that are being developed on the blockchain, this is a tall order, but if they manage this colossal task, the crypto world would be grateful for it. Playing Crypto Mines is as simple as connecting a wallet like Metamask and giving it a go.
In the game, you have to construct a fleet with which you can scour space. Worker rarity is what dictates your Mine Power and the planets you can go to. For an indie game, Crypto Mines graphics are fantastic, especially when comparing it to the minimalist graphics of most games on any blockchain. The graphics aren't as extensive as Illuvium because the CGI is mostly stills rather than an interactive world but even so, the effort on the stills is top-notch and you can see that a lot of love and craft went into the game designs. Overall, the game is well-crafted and a must-try for anyone who is looking to make some crypto while playing games.
Adding to the list of lighthearted crypto games on Binance Smart Chain, Bomb Crypto features a bunch of whimsical characters called 'bomber heroes.' Players have to micromanage these bomber heroes, which are programmed cyborgs with the sole purpose of fighting monsters. You have to be rid of all the monsters in a level to advance, dropping BCOINS in the process. Being a play-to-earn game, Bomb Crypto has special importance to players dedicated to it because the chance of earning tokens is real.
The battles are determined by energy in story mode. Heros need them in order to be able to take any action. In order to battle against other players, players join bomb battles with tokens as entree fees. These are high stakes because the winner takes a good chunk of the loser's tokens. The game looks like those old-school 2D games, capturing a retro feel that should vibe with gamers drawn to such aesthetic. With its fun vibe, it's easy to see why Bomb Crypto has risen as one of the more popular P2E games in the world.
Another game with the retro-pixelated aesthetics that utilizes blockchain, DeFi Kingdoms gives a fun take on the plots of NFT land that characterize many NFT games. DeFi Kingdoms uses the JEWEL token in order for the player to buy in-game heroes, kingdoms, items, and other things that make up the game. Unlike other NFT games, JEWEL is also used in things like staking, liquidity mining, and governance, making it a flexible token for those looking to hold a crypto asset that comes with out-of-game usability.
If that isn't enough, the game has a built-in decentralized exchange (DEX). If you've ever messed around in marketplaces in video games, then you're in for a treat. In the in-game market, you can swap tokens with ease. The game also has a bank where you can buy JEWEL shares which should, in theory, appreciate over time. The developers really weren't kidding about naming the game DeFi Kingdoms!
Besides these unique qualities, there is also the game itself, which includes gardening, mining, fishing, foraging, professions, quests, summoning, leveling up, and more. It's no surprise that DeFi Kingdoms has garnered attention with its unique place in the NFT games landscape.
Axie Infinity has to be at the top of this NFT games list. Although it may be overtaken by other games on a monthly transaction volume, its influence on NFT gaming and its consistency of being at the top of NFT games makes it a mainstay in the NFT gaming landscape.
One of the cutest games around and possibly the current NFT incarnation of Pokemon, Axie Infinity lets players collect, breed, raise and battle Axies, as well as build kingdoms for the creatures in epic cute vs cute action. With quests, bosses, and storylines for these cuddly creatures, Axie Infinity has had a profound impact on not only NFT gaming but gaming in general. Even mainstream companies, notably Atari, want to see if they can create the next Axie Infinity.
One thing to note is that this is one of the few top games on the Ethereum network. So even though high gas fees have plagued the network, it doesn't stop Axie Infinity from having some of the highest, if not the highest monetary volume, fun, and user base. If we dissect the game, we have one that is simple, social, with mechanics that have just a high enough ceiling and tactics that can be used by advanced, wealthy players. Having hit the right note in terms of community building, the Axie Infinity universe is tightly knit not only by its gameplay but the social underpinnings of the game's mechanics.
As such, being able to earn crypto on such a game doesn't hurt!
One of the top NFT gaming niches is card trading, and when it is combined with a popular fantasy sport like football you get Sorare. By combining the properties of NFTs together with the magic of global fantasy football, Sorare gives you an experience of social rarity and reality. The game lets you own your players and trade them as digital collectible cards, scout and trade with other players in the marketplace, build and manage your fantasy team, and get a glimpse of actually owning your players.
If you manage to put together a decent squad, the game lets you earn weekly prizes in the leaderboard where you compete against others. So what are you waiting for? Build your own winning strategy, create an unbeatable lineup and take over the world based on your favorite player's real-life performances.
Top NFT Play to Earn Games - Conclusion
NFT games are just in their infancy. With how widespread they are, and the hundreds of millions of USD worth of crypto funneled into the projects, it isn't surprising that many see NFT games taking over the world. With their palatable game form, many who weren't previously into crypto will be introduced to decentralization in a friendly manner. Perhaps, even the newest generation will be used to crypto as a part of their daily lives as NFT games continue to grow and evolve. There is no way that this list will even be remotely the same in 2, 5, or 10 years. It's exciting to see how advanced and how far NFT games will go when pushed to their limit.