How To Use MetaMask Wallet on the Polygon Network
By default your MetaMask wallet is connected to the Ethereum Mainnet network. However, there is a world of networks and tokens available, each with its own unique properties and benefits. The Metamask wallet can help you reach the majority of them, even if they are issued on other networks.
One such example is the "Polygon" (formally the Matic) network. It is commonly used instead of Ethereum due to its speed and lower gas fees on transactions. As a result, it is super convenient to be connected and able to use this network alongside the traditional Ethereum network.
This short guide will break down, step by step, how to connect your MetaMask account to the Polygon network and make use of its advantages.
This guide assumes you have already set up your MetaMask wallet and are looking to add more networks and tokens to your wallet. If you have not yet done this, please click here to read our guide and get started.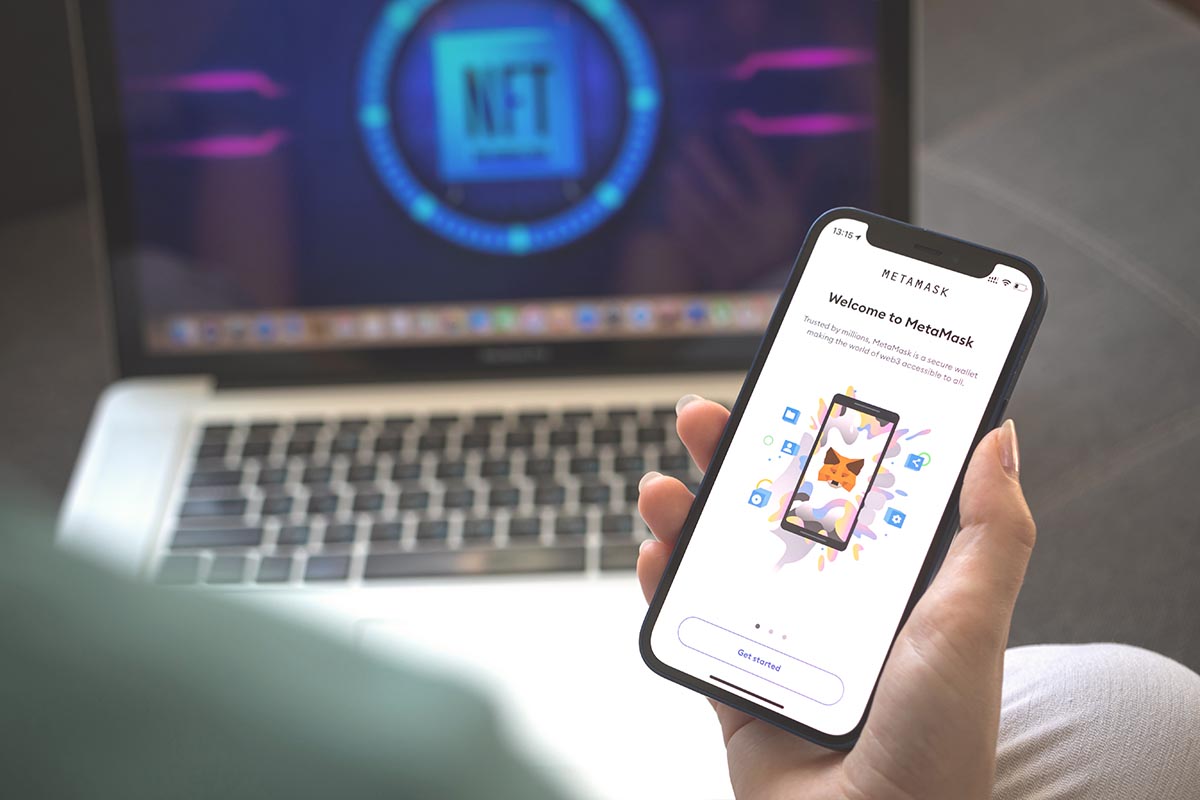 Metamask and Polygon
When you set up and begin using your MetaMask wallet to interact with non-fungible token (NFT) marketplaces, you may find that you are unable to spend your hard-earned ETH on certain platforms.
Despite Ethereum being a really common currency for purchases, some marketplaces realize that slow transactions and fluctuating gas fees could put off potential users. To counteract this, they use other networks (like Polygon), that can reduce these fees and save users money in the process.
Setting up MetaMask to be used on other networks is a simple process and can be done quickly, seamlessly, and without extraordinary technical expertise, thus allowing you to begin using other networks in no time.
Here is how you can connect your Metamask wallet to the Polygon network.
How to Connect Metamask Wallet to the Polygon Network
To begin this process you must first open up your MetaMask wallet.

Within this guide, we will be using the Google Chrome browser, and the wallet is pinned to our extension toolbar for easy access.
Once open, click "Ethereum Mainnet", between the MetaMask logo and the coloured circle. You will be presented with a dropdown menu featuring a button that says "Add Network."
Click this button and you will be redirected to the MetaMask extension site where you will be asked to add the information pertaining to the network you wish to add.
Complete every box as featured below, and then click "Save" to connect your wallet to the Matic network:
Network Name: Polygon Mainnet
New RPC URL: https://polygon-rpc.com/
Chain ID: 137
Currency Symbol: Matic
Block Explorer URL: https://polygonscan.com/
You will then be redirected to a new page confirming you have successfully set up your wallet to the Polygon network.
When you now click the dropdown on the MetaMask extension, you will be met with a choice of the "Ethereum Mainnet" or "Polygon Mainnet", confirming that you are connected to the new network.
Metamask on the Polygon Network
In a world of marketplaces battling for customers, keeping fees low and transaction speeds high is a useful advantage. As such, it is important that you, as a consumer, are able to complete purchases not only with traditional Ethereum but also with scaling networks such as Polygon.
By setting your wallet up to utilize other networks and tokens, you are opening yourself up to another world of projects and opportunities that were previously unattainable – something that is almost a necessity in the modern marketplace.
In the upcoming guides, we will teach you how to top up your wallet with new currencies, how to connect your wallet to different marketplaces, and, most importantly, how to spend your cryptocurrencies and assets on a variety of innovative projects and marketplaces.