How To List an NFT on Rarible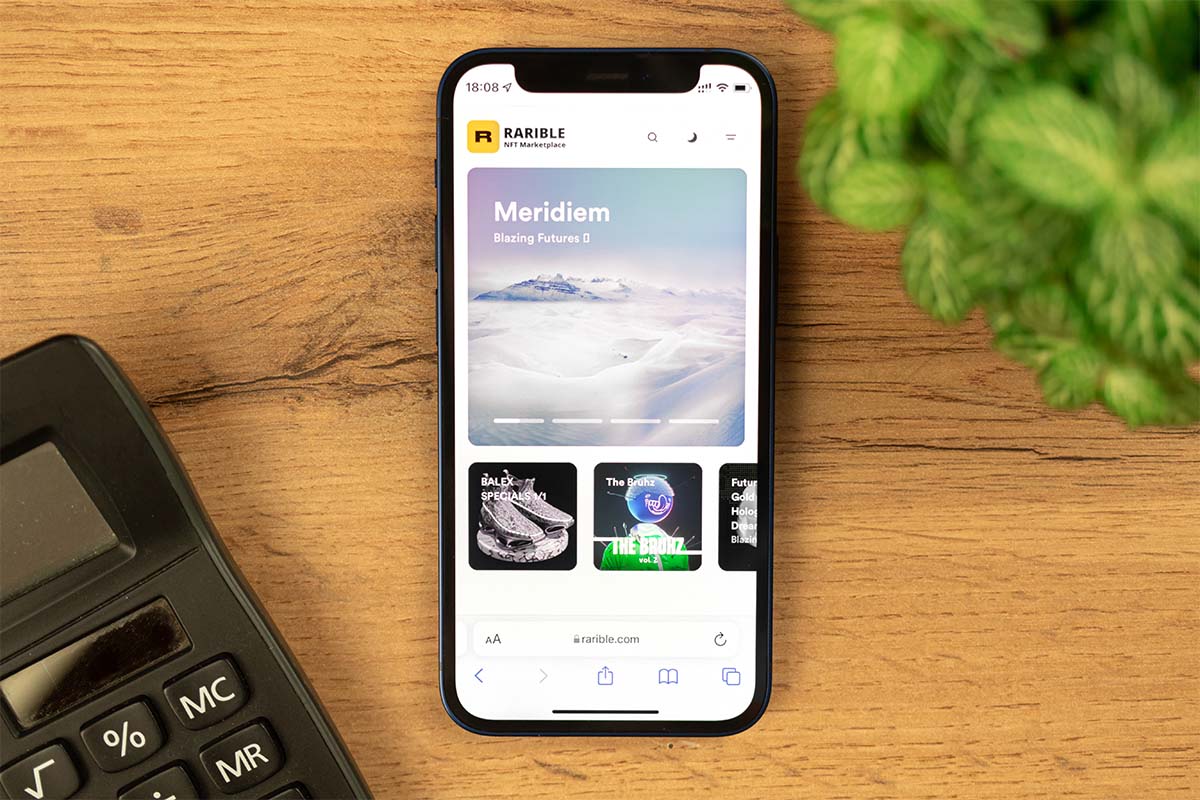 Buying and selling Non-Fungible Tokens (NFTs) is a great way to enjoy your cryptocurrencies whilst engaging with communities and potentially making some good money should you invest in worthwhile projects that rise in value.
Once you have purchased your first NFTs, you may find that you want to make space from some new pieces and, in doing so, want to sell some of your current artwork. Therefore, it is important to know not only how to buy NFTs but also to sell them.
This short guide will break down, step by step, how to list NFTs from your collection on the Rarible marketplace.
This guide assumes you have already started purchasing NFTs through Rarible. If you have not yet begun this journey, please click here to view our guides.
Now that you have begun to purchase NFTs, it is exciting to watch your collection grow and reap the benefits that being a part of certain projects may have, such as airdrops or access to exclusive events.
However, what can you do once you decide you no longer want a particular piece in your collection? Perhaps it has risen in value, and you want to take your profits, or you have just gone off the piece and no longer want it.
Whatever the reasoning is, listing an NFT for sale could not be easier, and in this guide, we will teach you how to list an item for sale on Rarible and also how to remove the listing should you change your mind.
How to List Your Artwork for Sale
To begin listing your NFTs for sale, head to the Rarible homepage and click the coloured circle to the left of the moon symbol. This will produce a pop-up menu on the right-hand side of your screen – if you use the night mode setting, this moon will be replaced by an image of the sun.
Be aware of websites impersonating Rarible and make sure that you are definitely on the correct website before allowing any Metamask permissions on the site – otherwise you may be at risk of being hacked.
Once this menu has appeared, click the slightly greyed-out "View profile" underneath your username to be redirected to your profile page.
Here, you will be met with your profile page. If you scroll down and tap "Owned," you will see all of the artwork you currently own.
Click the piece you would like to sell to be redirected.
You will then be taken to the image artwork page, which details everything about the piece in your collection, from the creator to any properties the NFT may have.
You will see two blue buttons at the bottom of the right-hand side menu. Click the darker of the two buttons which says "Put on sale" to continue.
A pop-up will then display asking if you would like to put the NFT up for a set price or if you are interested in hearing offers for the piece.
For this guide, I know the price I would like to get, so I will click "Fixed price."
Upon making this selection, the pop-up will update, and you will be prompted to enter the price you want to achieve for the current piece.
Before this, however, it is important that you are listing your NFT on the correct network. Hemeta, for example, is native to the Polygon network, so we need to be sure we are listing the piece on that network.
With that in mind, you must first click the drop-down menu on the right-hand side of the pop-up, which currently says "Eth." Click this to be presented with the available currencies.
You will be offered the choice of three different networks on the drop-down menu. As mentioned above, Hemeta is based on the Polygon network, so we will click "Matic" as our preferred currency.
You will then be prompted to pick the price you will be willing to sell. I want to make a profit on my purchase price for this particular piece, so I will list it for 10 Matic.
This pop-up will then show you any service fees and also the total you will take home once the NFT is sold.
Enter your amount and then click "Next step" to continue.
Metamask will automatically pop up asking you to confirm the transaction and also informing you of any GAS fees you may accrue during this process.
If you are happy with these fees, click "Confirm" to continue.
As mentioned in previous guides, GAS fees can fluctuate depending on the time of the day and also the day of the week, so be aware of this and avoid just accepting the first price that Metamask suggests as you may be offered a lower price in just a few seconds.
Metamask will then pop up again for a signature, confirming you are happy to list the piece for sale.
Initially, the "Sign" button will be greyed out. However, if you scroll through the message, it will eventually turn a deep blue and be clickable.
Tap this to proceed.
Once these pop-ups have disappeared, your page may automatically refresh; if not, you may need to refresh it manually.
You will then see, on the right-hand side, that the button initially saying "Put on sale" has been replaced by one saying "Remove from sale," signifying that your listing is now complete.
What If You Change Your Mind?
If you list a piece for sale but decide that you no longer wish to sell it, then no problem!
Delisting an NFT is a straightforward process that begins by repeating the above steps taking you to the artwork in your collection that you have listed.
You will see the option to "Remove from sale" on the right-hand side. Click this to begin the process.
You will then receive a pop-up confirming that you wish to remove the NFT from the sale. To continue, click the "Remove from sale" button.
A Metamask pop-up will proceed this, similar to the one encountered while listing an item. This pop-up will let you know any GAS fees associated with this transaction.
If you are happy to proceed, click "Confirm."
You may be wondering why there is a fee attached to this if you have decided not to sell the piece in the end – it is because every action is stored on the blockchain, whether a piece is listed, delisted, sold, or on auction. As a result, a fee is associated with a miner completing these transactions and putting them onto the blockchain.
Once clicked, the pop-up will refresh, and your sale will have been successfully canceled. Your NFT will be off the market.
Click the white "Close and continue" button to be redirected.
You will then be taken back to your NFT page, where you will see that the "Remove from sale" button has been replaced with a "Put on sale" button signifying that it has been successfully delisted.
Closing Thoughts
Buying and selling NFTs is one of the most fun and sometimes profitable things you can do with your cryptocurrencies. Building an enviable collection can be an exciting and rewarding experience, and sometimes you need to sell some pieces to realize this enjoyment.
Thankfully listing artwork is an easy process, with Rarible allowing you to list your NFTs within minutes, and this process can also be quickly reversed should you change your mind later on.
Now you have the tools to purchase and sell NFTs through Rarible, allowing you to build and tailor an exciting, bespoke collection handpicked by yourself.