How To Get Started with Socios.com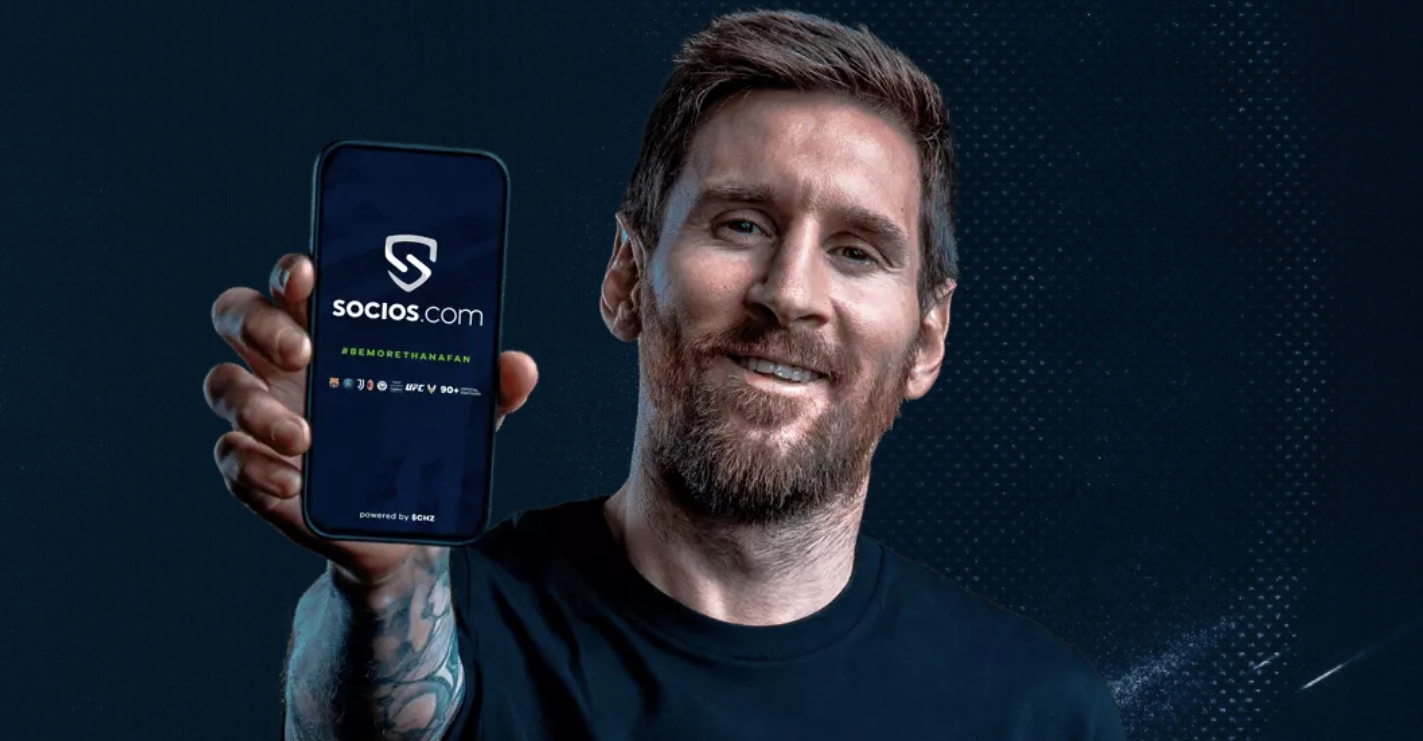 Socios is a new way to support your favorite sports teams. By purchasing their tokens you are given a world of new opportunities, which allows you to be "more than a fan."
In order to purchase tokens through Socios.com, you must first create an account and either purchase Chiliz (CHZ) through Socios or send them to the Socios platform from another exchange like Coinbase or Binance.
This short guide will break down, step by step, how to sign up for Socios and begin your fan token journey.
This guide assumes you have already begun to purchase cryptocurrencies via Coinbase and have an account. If you have not yet opened an account, click here to sign up on Coinbase.
What Is Socios?
Socios is a relatively new application that allows sports fans to interact with their favourite clubs, giving unique opportunities through competitions and also allowing the fans' voice to be heard through exclusive polls.
By purchasing dedicated "fan tokens", holders can do more than just go to games and purchase merchandise – they can actually have a say in the day-to-day affairs of their favorite sports club.
As such, Socios.com is one of the very few companies offering fans this freedom, and for this guide, we will be teaching you, step by step, how to sign up and use their platform.
Signing Up on Socios.com
At present, the Socios.com website is only at the Beta stage, so is only available via a mobile application for both iPhone and Android.
Head over to your designated app store and search Socios.com; it will likely be the first app in your search results, tap get to start your download.
Once downloaded, open the app and you will be met with a welcome screen, prompting you to sign up. Click "get started" to begin the sign-up process.
The first step, as is common for mobile applications, is to verify your phone number. Click "Send Verification Code" which you will receive via a text message momentarily.
You will then be prompted to complete a quick security check (a "Captcha" task), to ensure you are a human and not a bot. For me, this was to drag the jigsaw piece to complete the puzzle.
Upon completion, the 6-digit verification code will be sent via text message, and you will be asked to enter it. iOS and some Android devices will automatically suggest the latest code your phone has received, to save you from leaving the app.
After successful phone verification, you will be redirected to a registration page. Here you will be creating your Socios username and accepting Socios.com terms and conditions.
Once you are happy with the username you have selected and completed the rest of the form, click "Register Now" to continue.
You will notice that you are not required to make (nor remember) a password or memorable phrase because your phone number secures the account. Each time you log in you will be asked to complete a Captcha task and receive a new verification code, but this can be replaced with biometric authentication later on in your settings.
Following this, you have the choice of whether or not you would like to opt in to app notifications. Tap either "Notify Me" or "Maybe Later" to confirm your selection. Please note that similar to login authentication, you can always change this later on in the app settings should you change your mind later on.
The next step will present you with a quick demo of the Socios app. Here you will learn about the Socios.com native token Chiliz (CHZ) the marketplace, and some of the benefits of Socios.com, including the opportunity to vote on the goings-on at particular clubs as well as predicting their scores in upcoming fixtures.
Click "Next" once you have taken it all in.
You will then be given a final round-up of what to expect from Socios.com and what they offer. When you are happy to proceed, click "Finish."
The final in-app step is to select your favorite team. For me, I headed straight to Crystal Palace and hit the heart icon to confirm my choice!
Once you have selected your team, swipe down on the menu to be redirected to the homepage and start exploring the app.
You will then find yourself at your new app homepage where you will have access to all of the features of the Socios app.
Before you get too comfortable, be sure to head over to your emails to verify your account – if you cannot see the email, make sure to check your spam folder. Be aware that this must be done within 72 hours of your sign-up.
Open the email from Socios.com and tap "Verify Now", to ensure your account is ready to go.
You will be redirected to a webpage with a large green thumbs up signifying a successful registration, and you are good to go!
Closing Thoughts
In the digital world, sports fans are looking for more ways to support, and engage with, their favorite teams; to feel like a part of the community, with their voices truly being heard.
Socios.com allows fans to do exactly that through the blockchain, CHZ and digital assets. Offering exclusive benefits and opportunities unavailable to those who are not involved adds an extra layer to your support, allowing you greater access to the sports team you love.
In our next guide, we have covered how to purchase the Chiliz token through the Socios.com app or deposit CHZ through another exchange, before purchasing the tokens of your favorite team.