How to Buy Ethereum with Cash?
If you are wondering how to buy Ethereum with cash, you must have already considered the pros and cons of doing it. When it comes to benefits, two advantages first come to mind: the ease of the process and the privacy that goes with it. If you…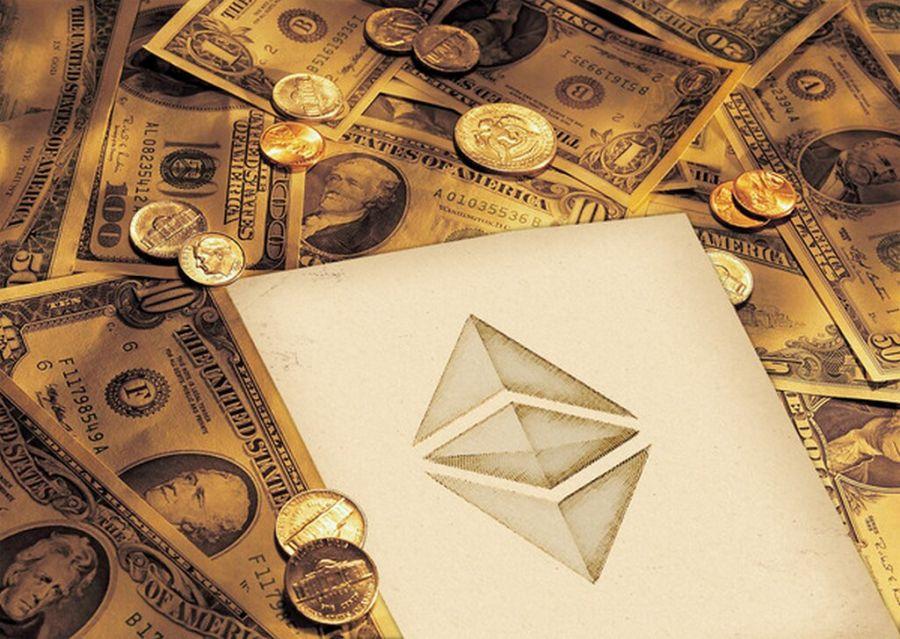 If you are wondering how to buy Ethereum with cash, you must have already considered the pros and cons of doing so. You might benefit from the ease of the process and the privacy that comes with it. If you want to use cash, the entire process of buying Ethereum (ETH) is relatively easy and can save you some time and money. Besides, you do not have to worry about pesky laws and regulations, whatever your opinion of them may be.
The easiest way to buy Ethereum
If you want to go the formal way, the easiest method of buying Ether with digital cash is to check any respectable fiat-to-crypto platform that supports crypto purchases with a currency of your choice.
Some of the best international fiat-to-crypto exchanges and broker services include:
Once you register your account and link it with your bank account and a crypto wallet, you are good to go. Bear in mind that exchanges will charge you a fee for the services they provide, and you might have to go through KYC/AML check before you can actually buy something.
If you don't like to go through the exchange registration processes, you might also want to buy Ethereum via instant exchanges such as Changelly or ShapeShift.
Decentralized exchanges (DEX)
Alternatively, you might want to try a decentralized exchange. Although they are slower and slightly more complicated to use than centralized services, they often offer a degree of privacy and anonymity that centralized exchanges cannot match.
Some decentralized exchanges that offer fiat-to-crypto services include: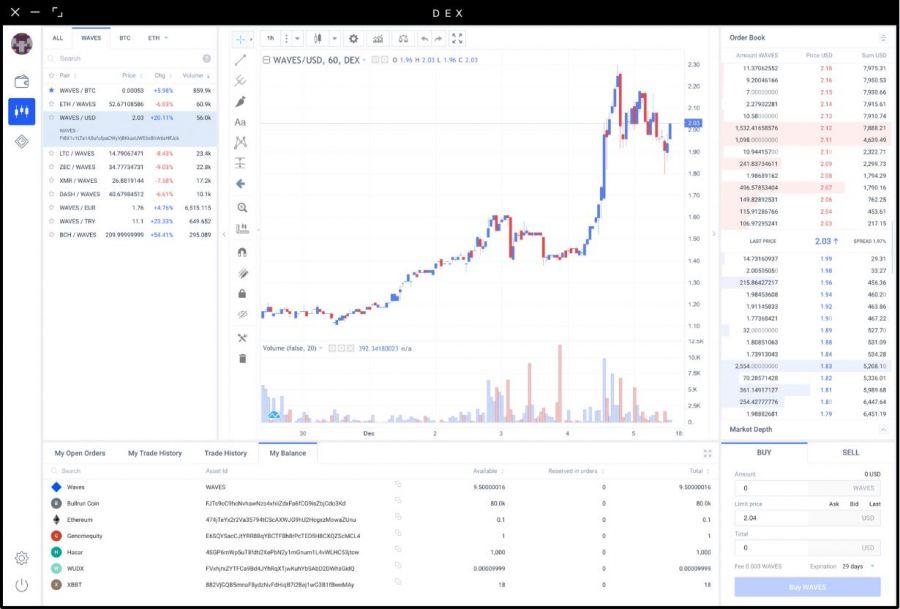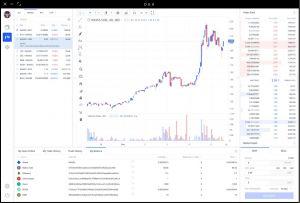 Waves Decentralized Exchange.
Here, you can buy Ethereum using digital cash. However, none of the above-mentioned exchanges will do if you want to buy ETH using a good old-fashioned hard cash.
How to buy Ethereum with cash?
If you insist on cold hard cash and you do not care about the formalities, the best way to buy ETH with cash is to do it via peer-to-peer (P2P) exchanges. These decentralized platforms function as virtual marketplaces for Ethereum owners. Think of it as an eBay, just much less formal and with fewer bells and whistles.
How to buy ETH with cash via peer-to-peer platforms
LocalEthereum is one of the most well-known players here. It is sufficiently established, and you can approach it as a relatively safe platform to spend your cash on. Yet, how you deal with a person who wants to sell you Ethereum and determine if he/she is trustworthy is entirely your responsibility. The best way to get a good measure of another person is by checking their profile, history, and reviews of/by other platform users.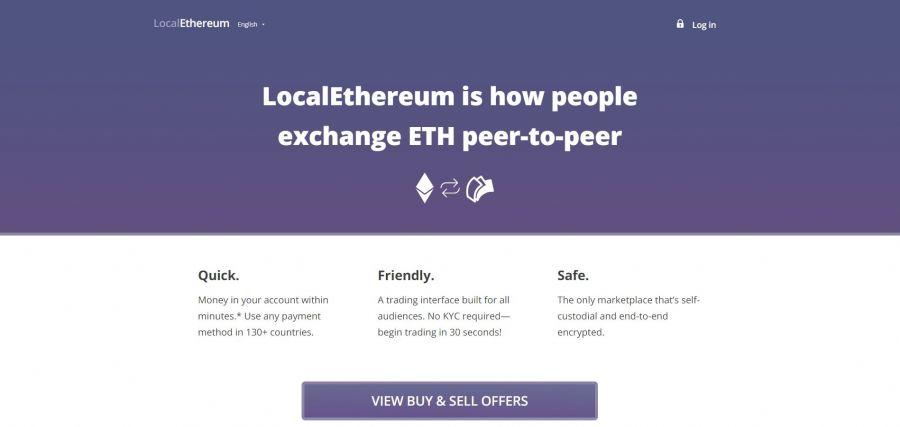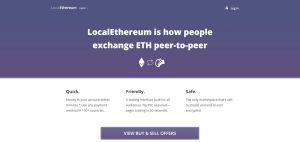 P2P exchanges like LocalEthereum usually offer internal messaging services which allow you to arrange for a meeting with a seller. Since the hard cash and anonymous individuals are involved, the best thing to approach this is to organize these meetings in public places.
You can also check information on local cafes and meeting places of crypto enthusiasts in your area and meet like-minded individuals in the process.
Once you determine that the person you're dealing with is legit, you can, for example, exchange opinions on how to sell Ethereum for cash with them. Yes, that's another option for which these peer-to-peer exchanges are useful.
Yet, they are not your only option to sell ETH for cash, as the mentioned crypto exchanges like Coinbase or Kraken can do the same. Simultaneously, they fill function you as your personal Ethereum cash exchange, provided they support the pairing of Ethereum with your currency.
Buy ETH with cash using Ethereum ATM
Last but not least, you can buy Ethereum via your local Ethereum ATM or teller service. Websites like CoinATMradar.com can point you to one.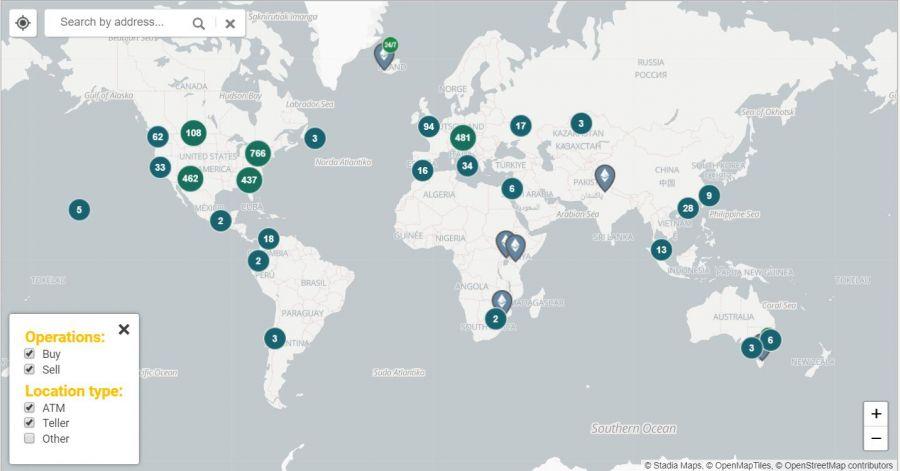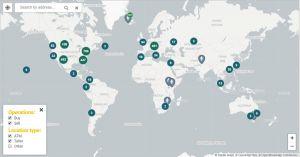 Ethereum ATM's all over the world. Source: CoinATMradar.com
Here's how buying Ethereum via a local ATM with cash works:
Get an Ethereum wallet. Any simple Ethereum wallet will do, whether it is Metamask, Blockchain.info, Jaxx, BRD or MyEtherWallet. If you want to be sure of your wallet security, any hardware wallet that supports Ethereum will do – be it Trezor or Ledger.
Find the nearest ATM. Use CointATMradar or any similar service.
Make an order. Tap the machine's touchscreen and follow further instructions. Select Ethereum as the cryptocurrency of your choice. Some ATM's might ask you for ID or phone number verification for significant transactions, so you'll have to follow through with that if that's the case.
Scan the QR code and complete the purchase. Access your ETH wallet and find your public key. Scan it using the ATM's camera, insert cash into the machine and follow further instructions to complete the purchase.
Receive ether to your wallet. That's it! Once your transaction is confirmed, you will receive ETH to your wallet.
These are the ways how you can get Ethereum using both digital and physical cash. If you want to learn more about how to purchase Ethereum, see our guide on how to buy ETH with PayPal or credit card.