Metaverse Guide: Signing Up To Decentraland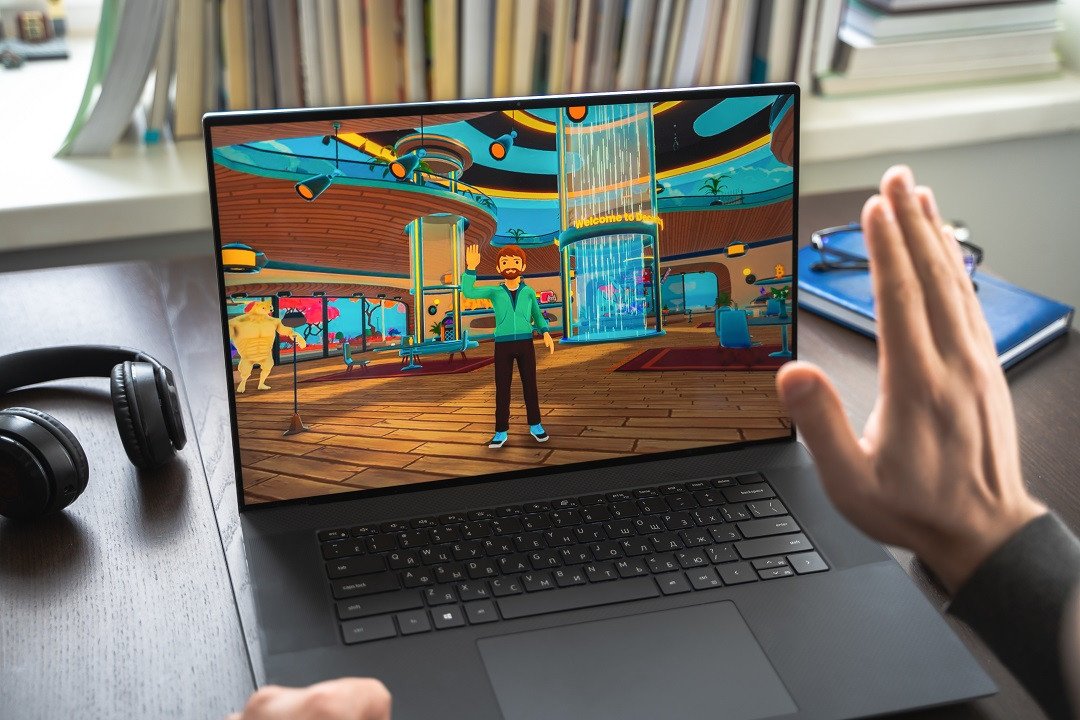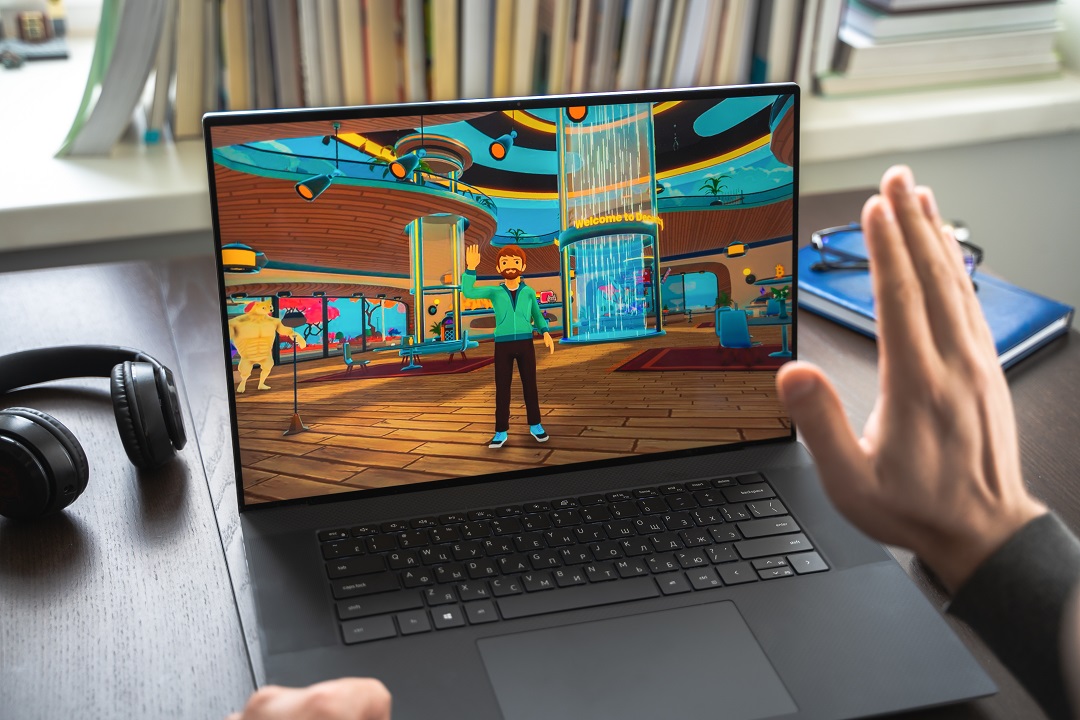 As technology develops and the world becomes more connected, there has been a greater push to get the world online and accessible to everyone. One way to do this is by using virtual reality to enter the "Metaverse."
The Metaverse is an immersive virtual world that allows users to meet and explore, using their cryptocurrencies to make purchases and improve their online lives. One of the largest and most popular metaverses currently available is Decentraland (MANA), which is a great place to start.
This guide will break down, step by step, how to sign into Decentraland using MetaMask wallet and then create your avatar to get your Metaverse journey started the right way.
This guide assumes you already have a MetaMask account and have begun to purchase cryptocurrencies. If you have not yet started your adventure, please click here to view our other guides.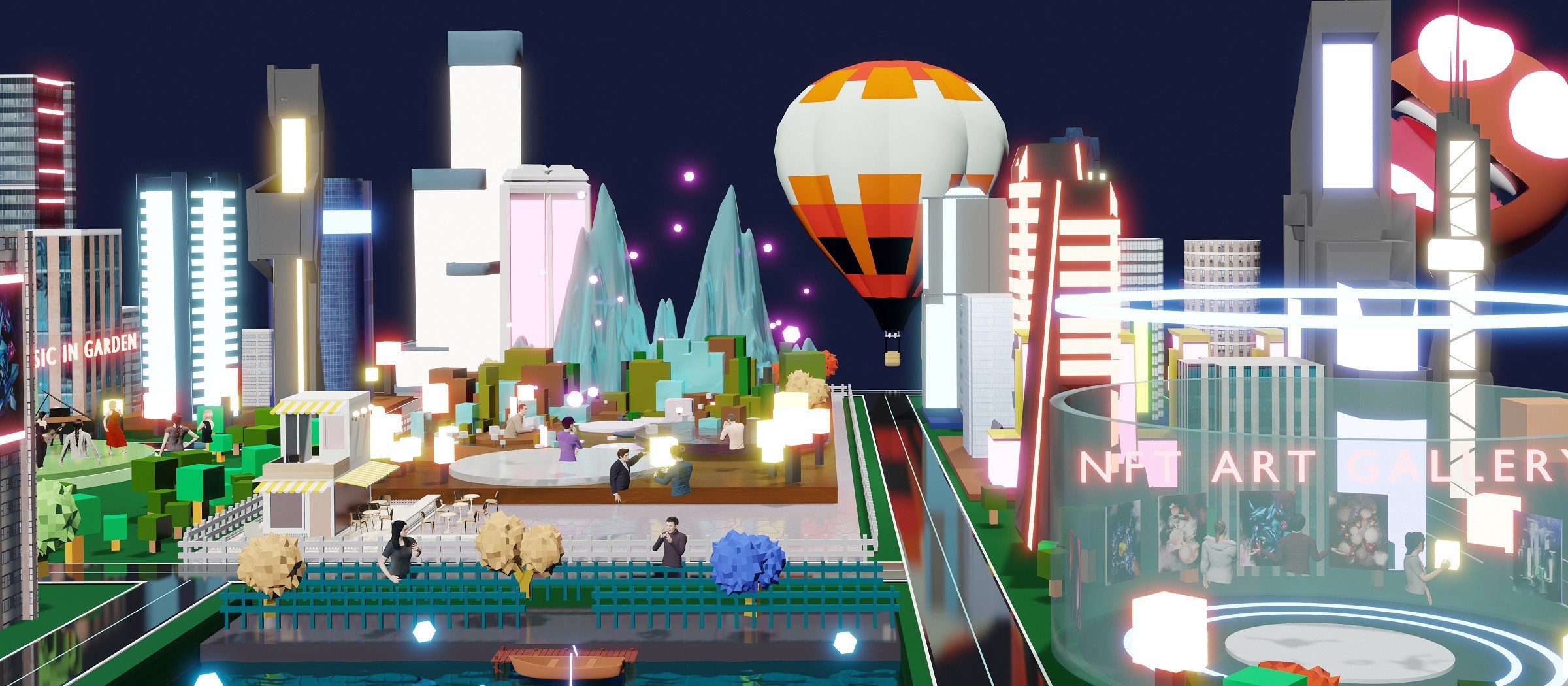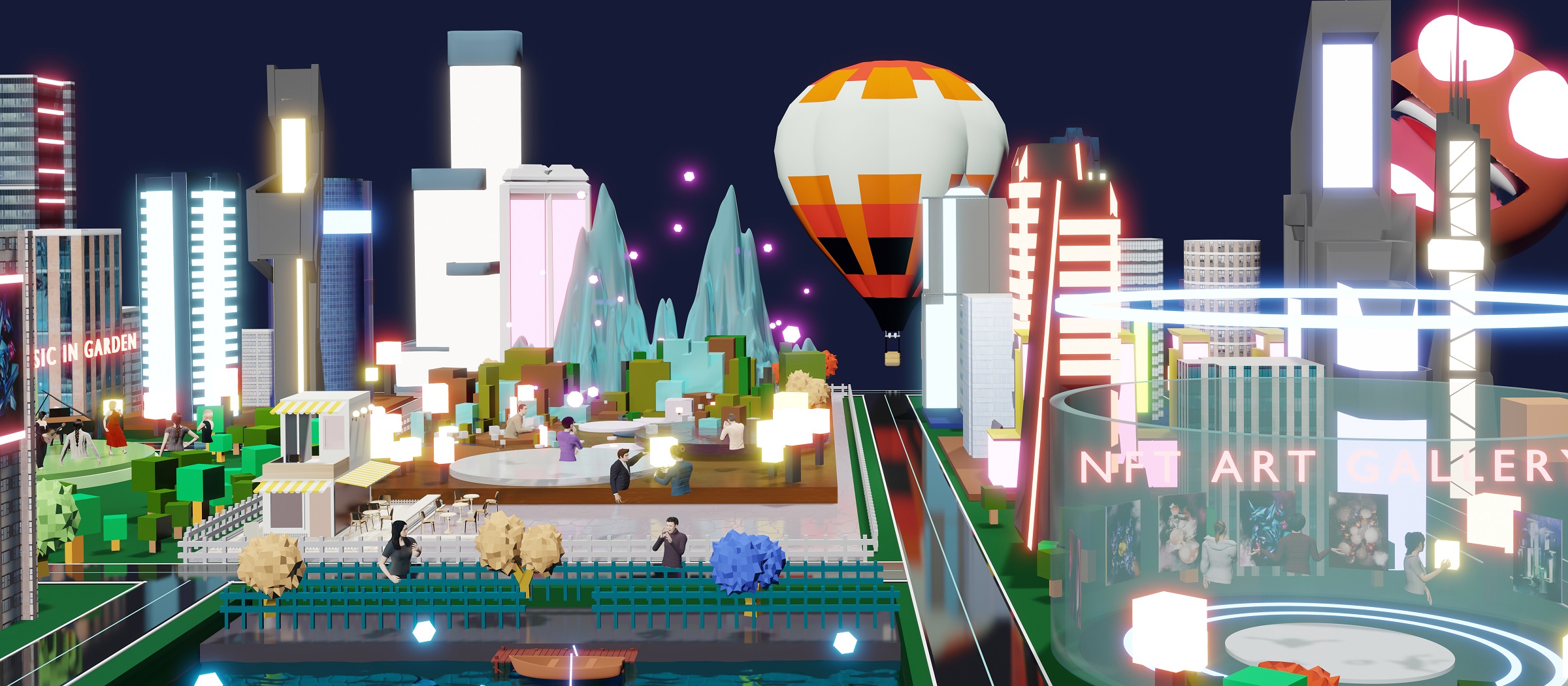 What Is Decentraland?
Decentraland is one of the largest metaverse applications online today. With thousands of users, it allows people to meet up and explore the world from the comfort of their own homes whilst making use of their cryptocurrencies.
Through Decentraland, you can become a part of some amazing communities and do things that may be impossible in the real world. Starting your Metaverse journey could not be simpler, and you'll be able to start your adventure within a few clicks.
Signing Up on Decentraland
To take your first steps into the Metaverse, head over to the official Decentraland website and tap "Start Exploring" in the top right-hand corner.
At this point, it is vital you ensure that you are on the authentic Decentraland site. You will be using your crypto wallet to sign in, so it is really important to protect yourself and your funds from impersonator websites during this process.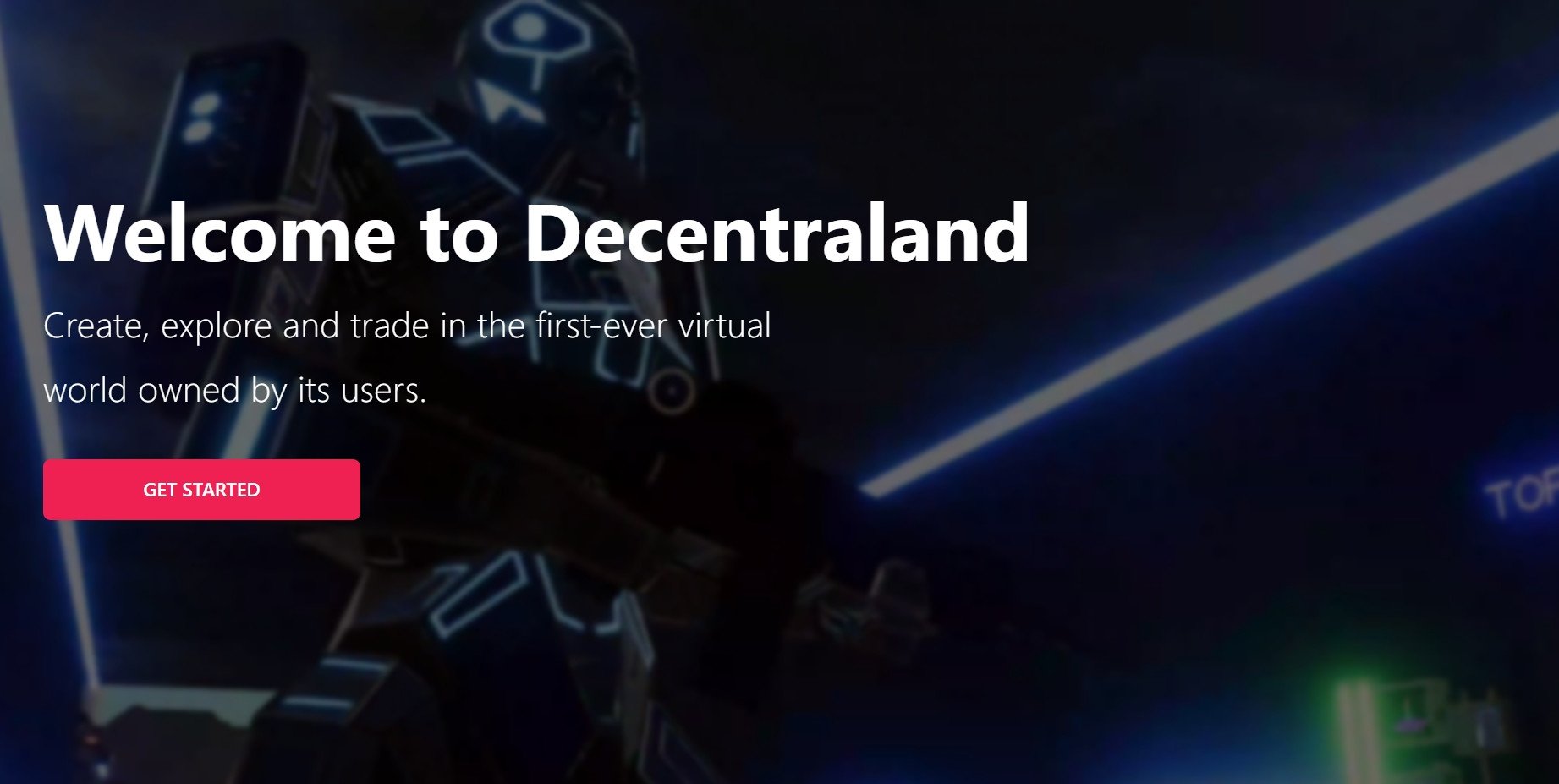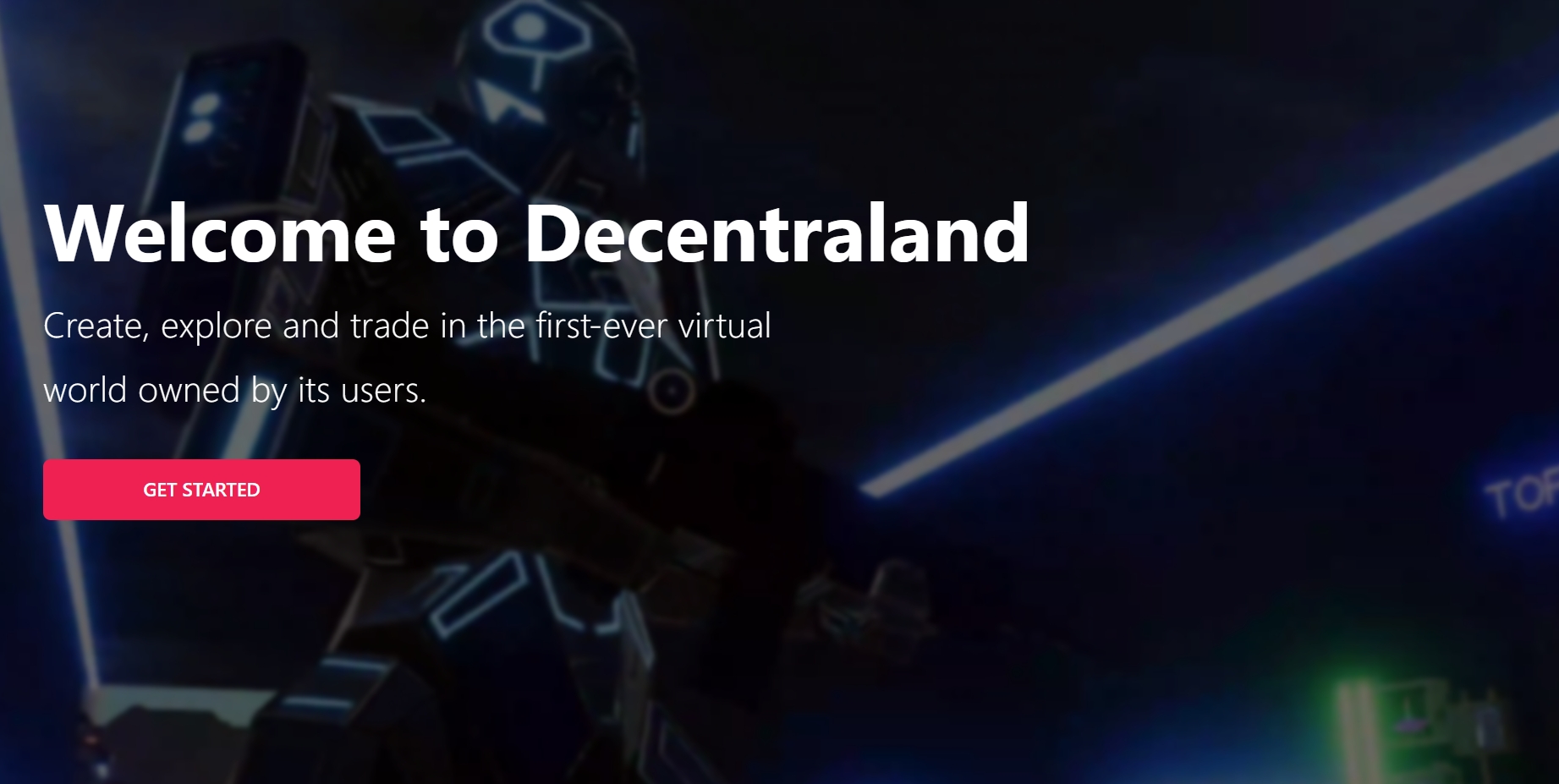 Once you get to Decentraland.org, you will then be redirected to a login page, where you are able to create an account, sign in, or play as a guest.
For this guide, we will click the red "create an account" button.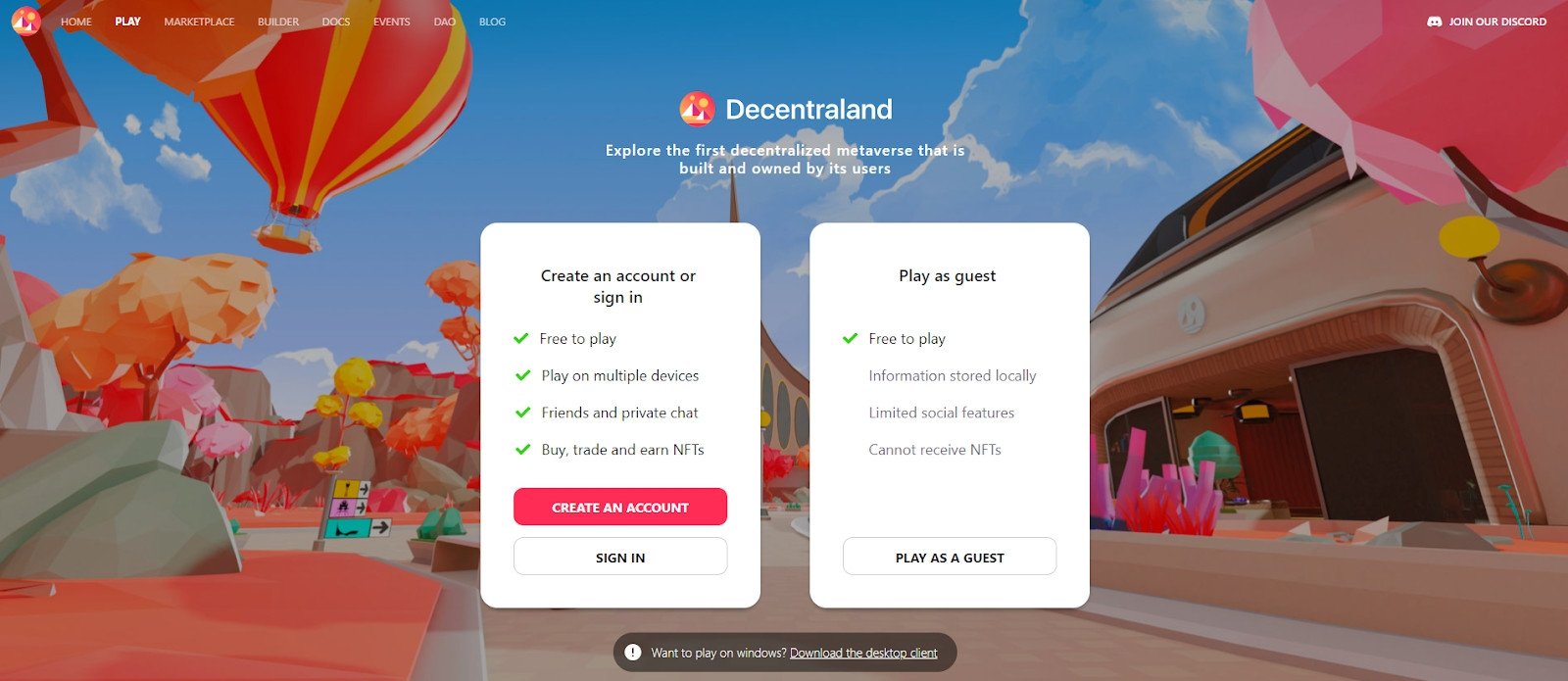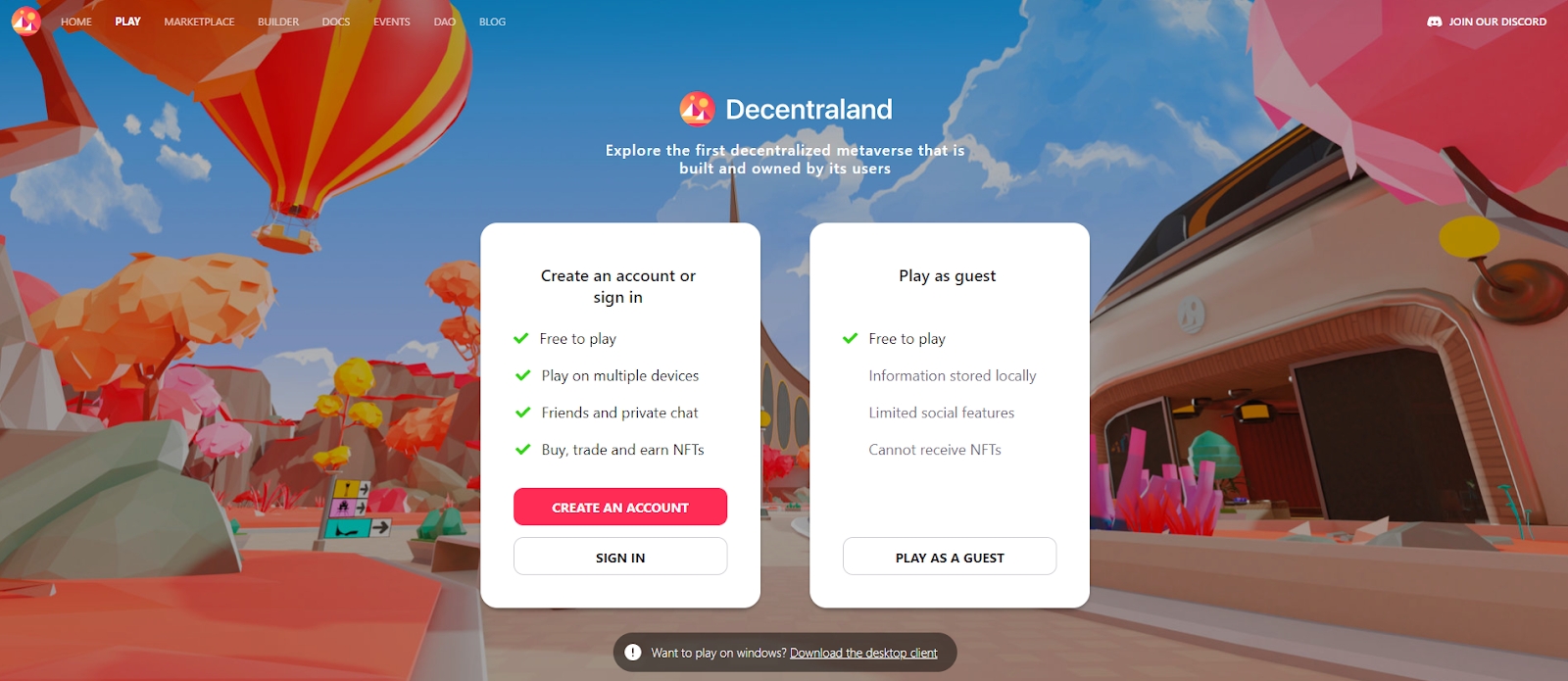 A pop-up will then be presented in which you can select the wallet you would like to use for signing up.
In this instance, we will tap the "MetaMask" option.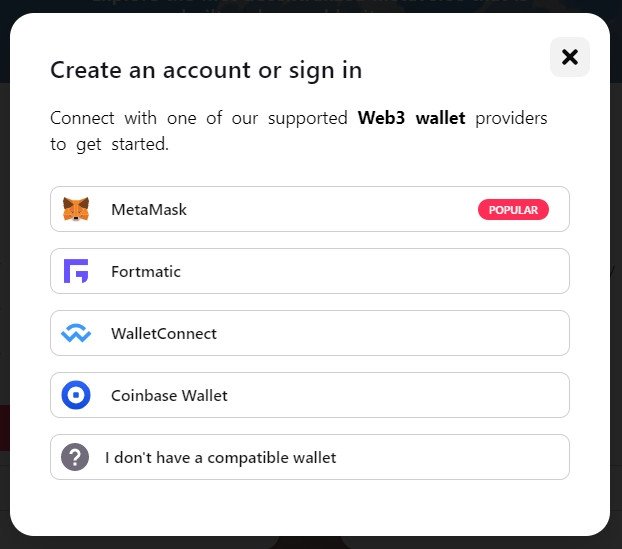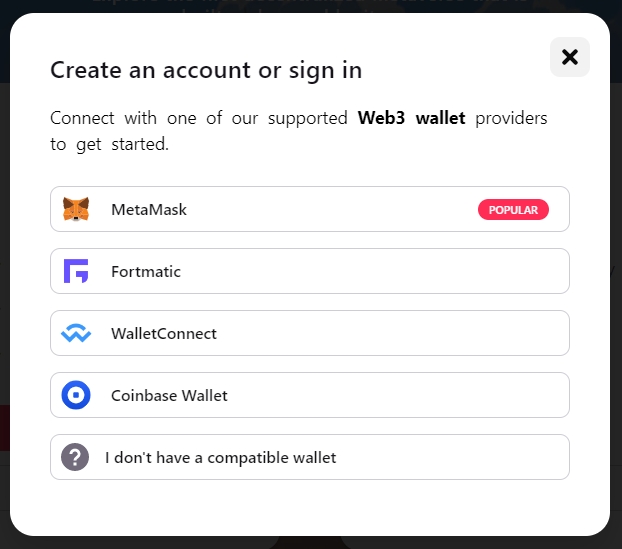 On the preceding MetaMask pop-up, type in your password and hit the blue "unlock" button.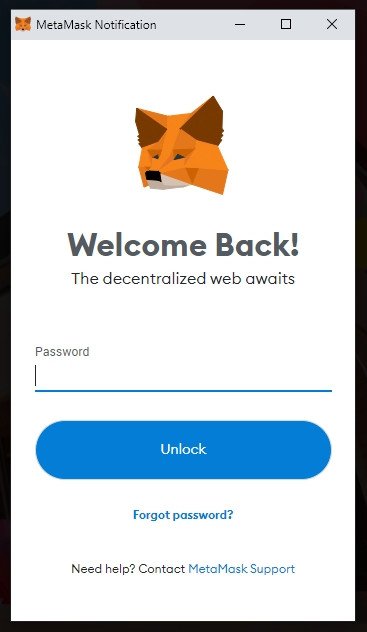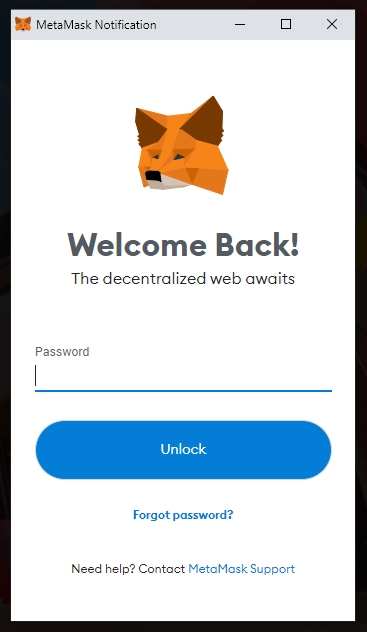 You will then be asked for a digital signature through MetaMask; if you are happy to proceed, tap the blue "sign" button.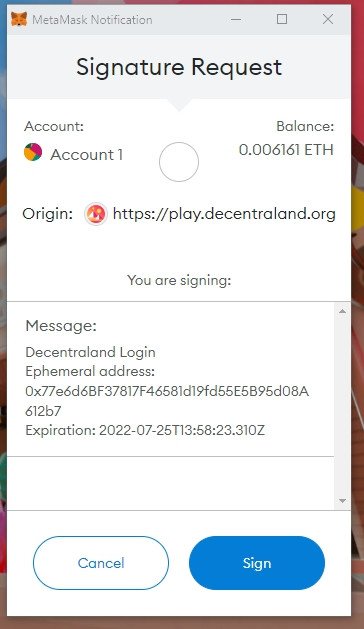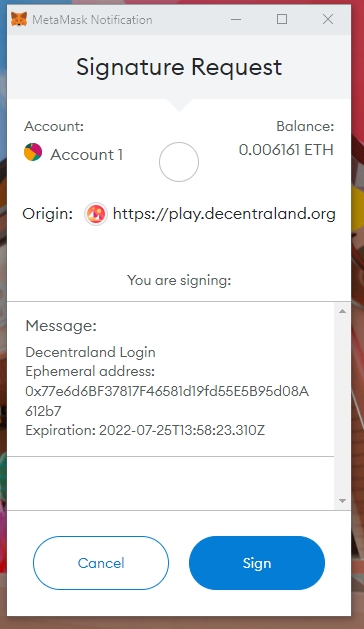 The pop-up will then close, and the screen will refresh, displaying a black loading screen which will slowly change. You will then be redirected to the create an avatar page. Here you are able to shape your avatar freely with a range of customizable options and combinations available.
You are also able to utilize NFTs from your wallet if they include functionality in the metaverse. For example, the phygital sneakers recently released from NTR1-META can be used on this screen.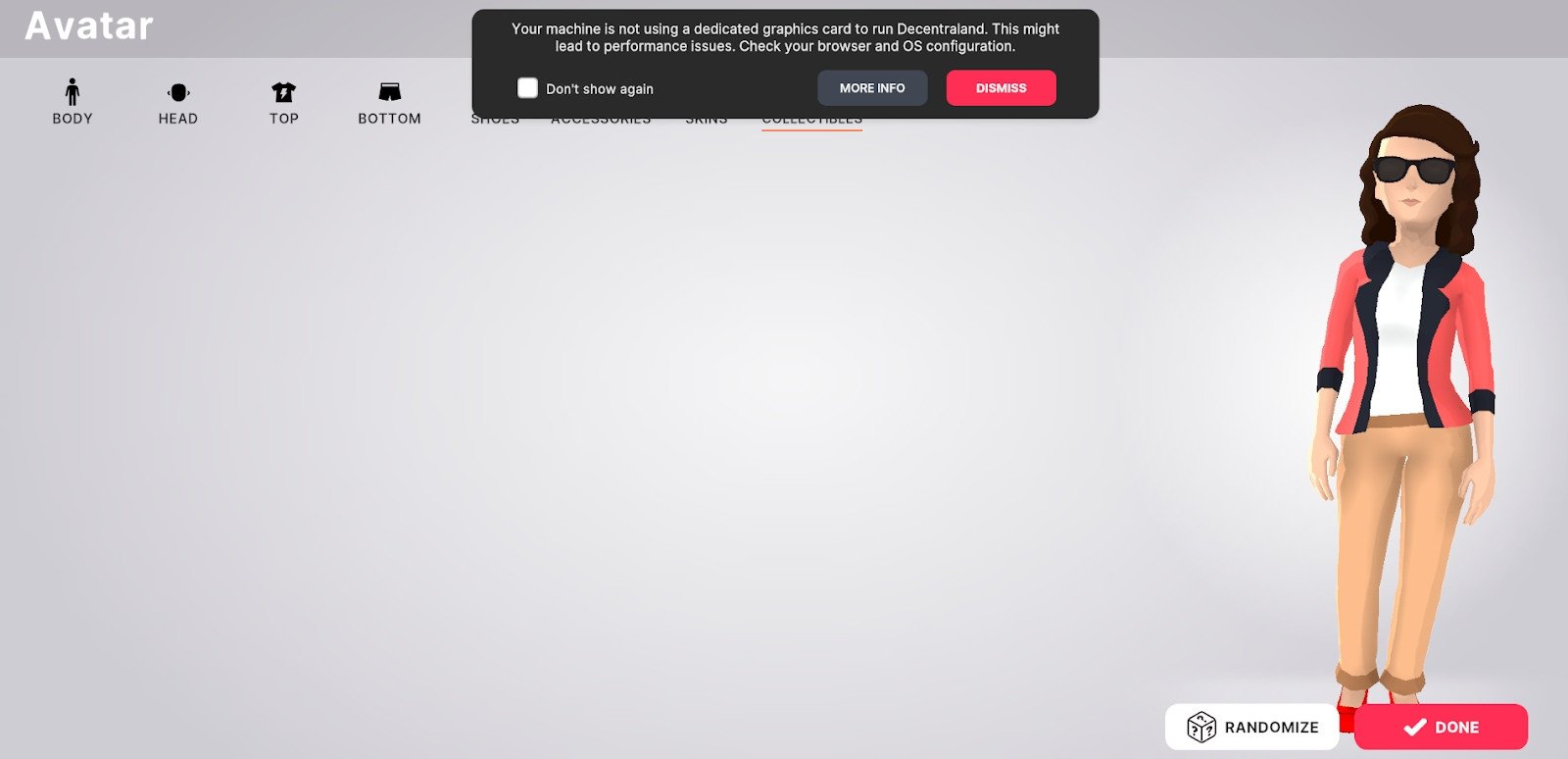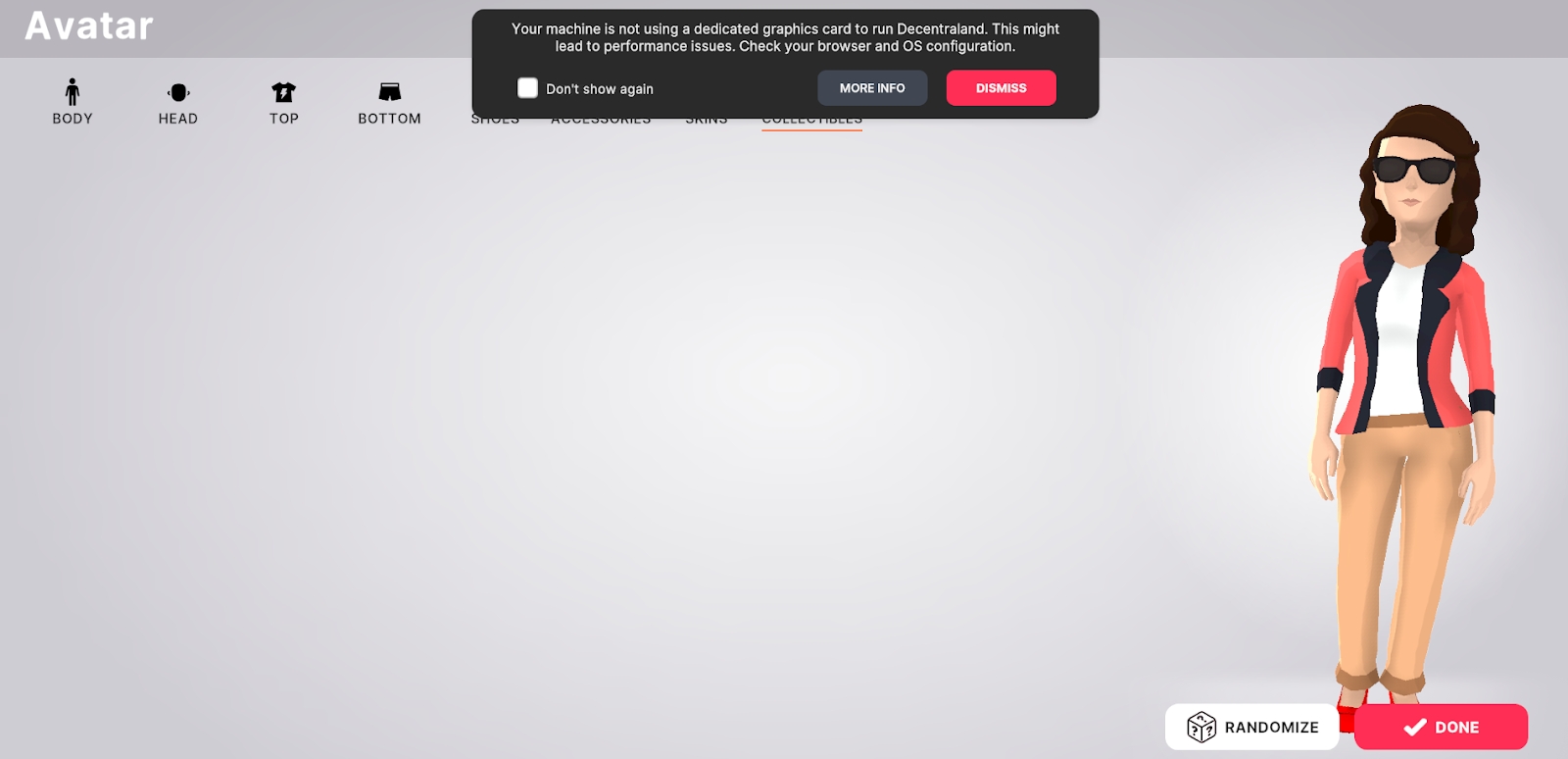 Customize your avatar to your heart's content, and, once completed, click the red "done" button to continue.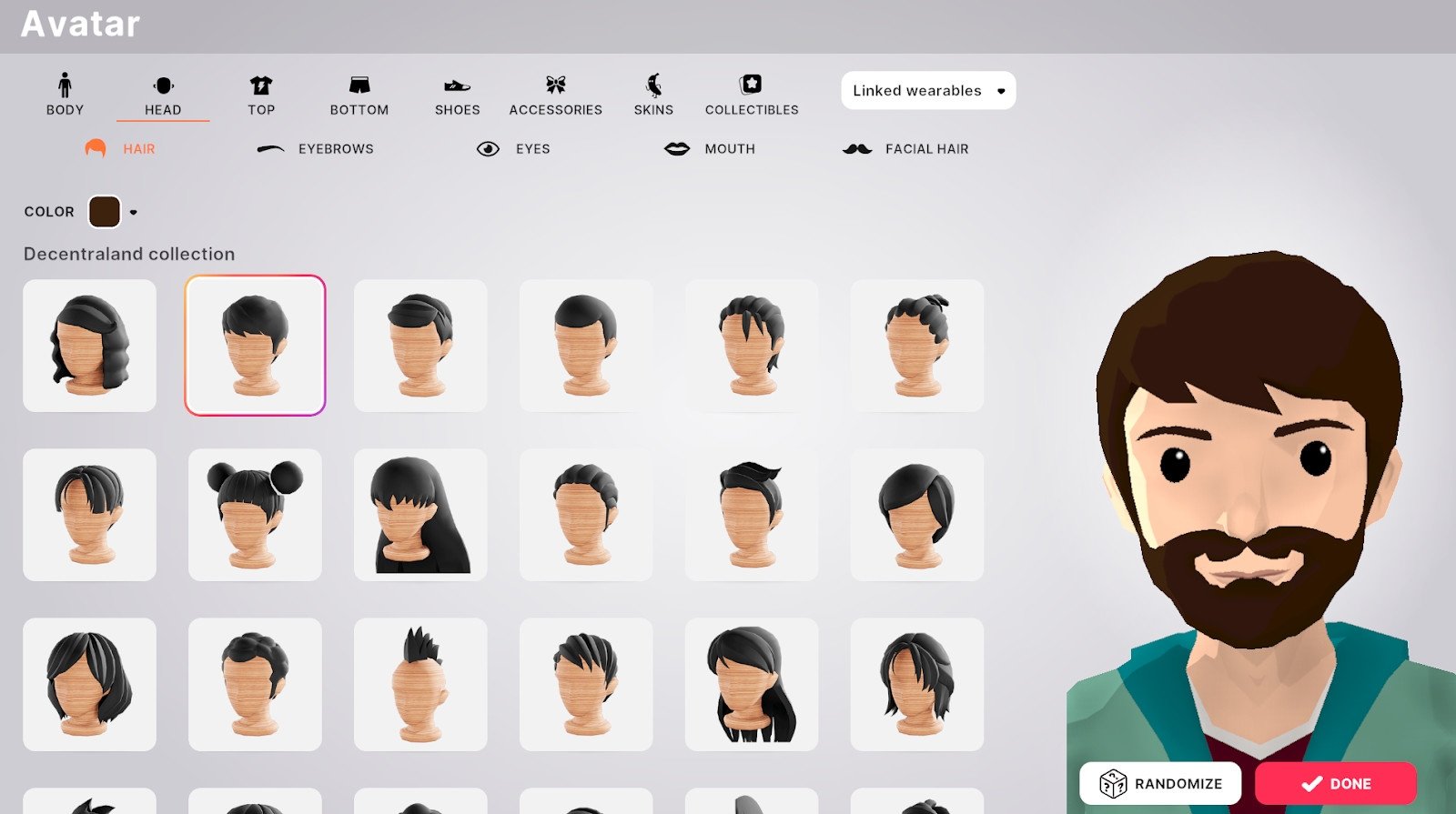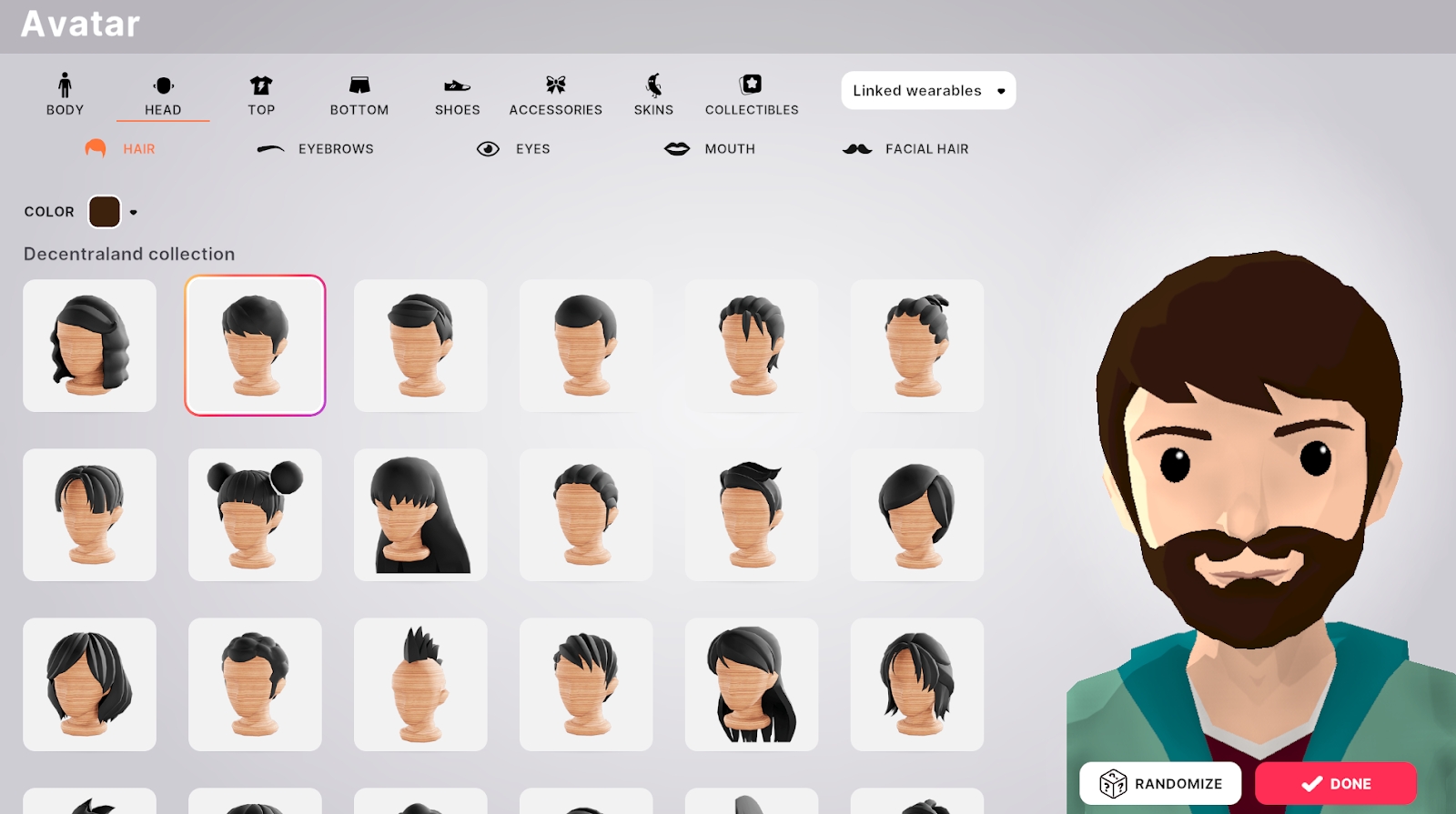 You will then be prompted to name yourself, which is what other users will see, as well as optionally link an email address, allowing Decentraland to contact you.
Once this has been completed, the "next" box will illuminate – click this to proceed.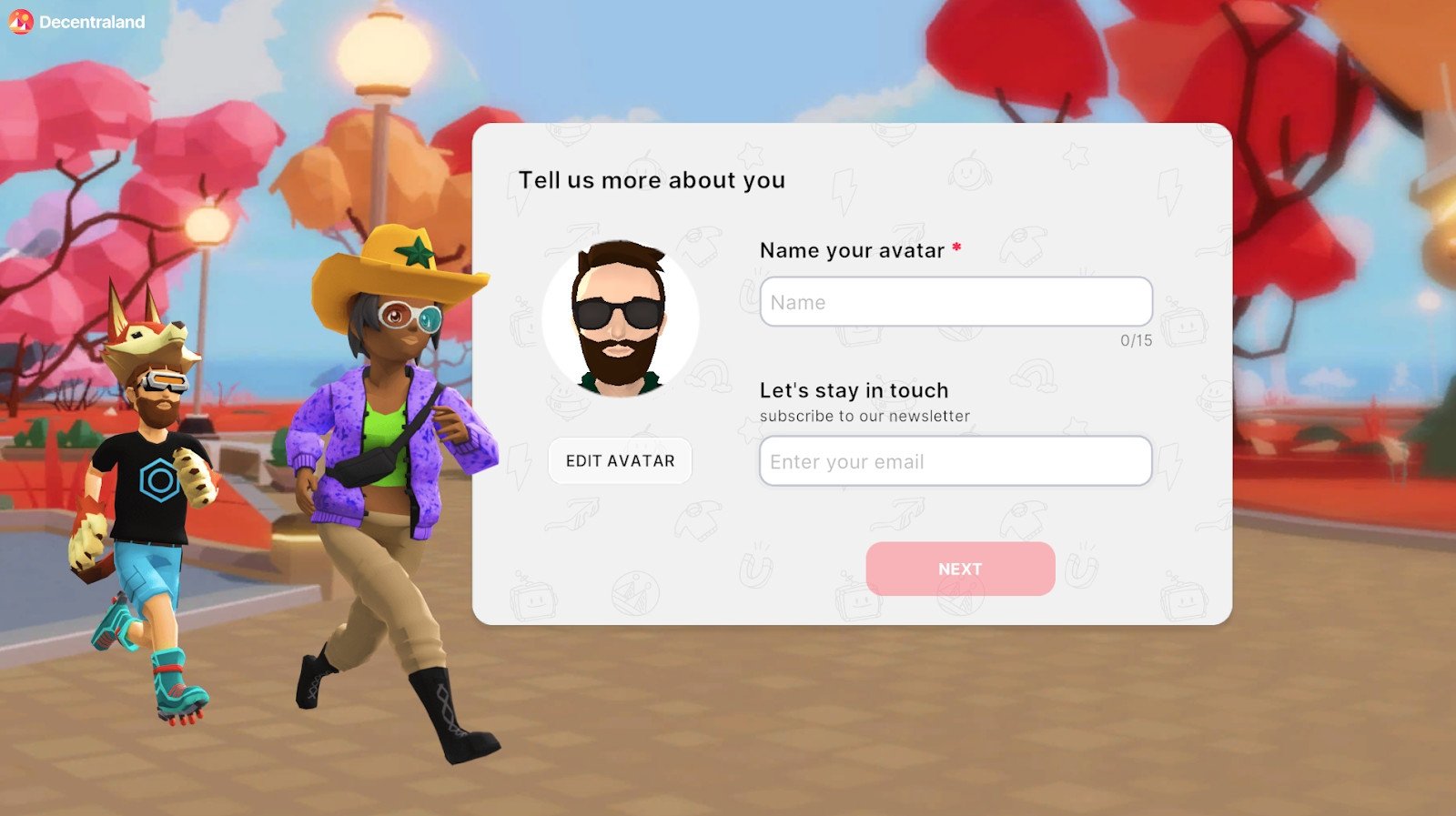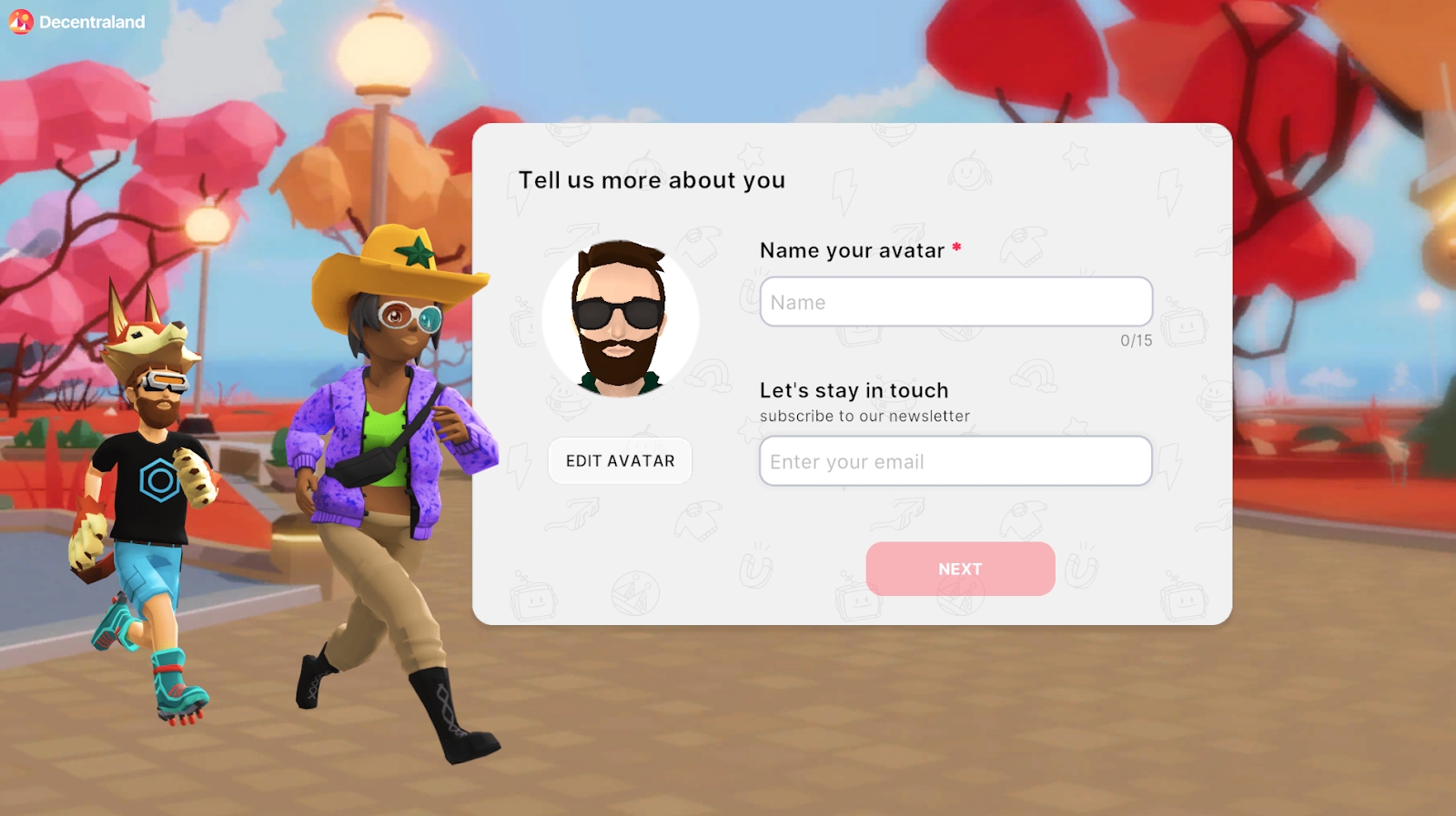 The final step before truly entering the metaverse is accepting the Terms of Service and Privacy Policy – scroll through this and take it in before clicking the now illuminated "I agree" button.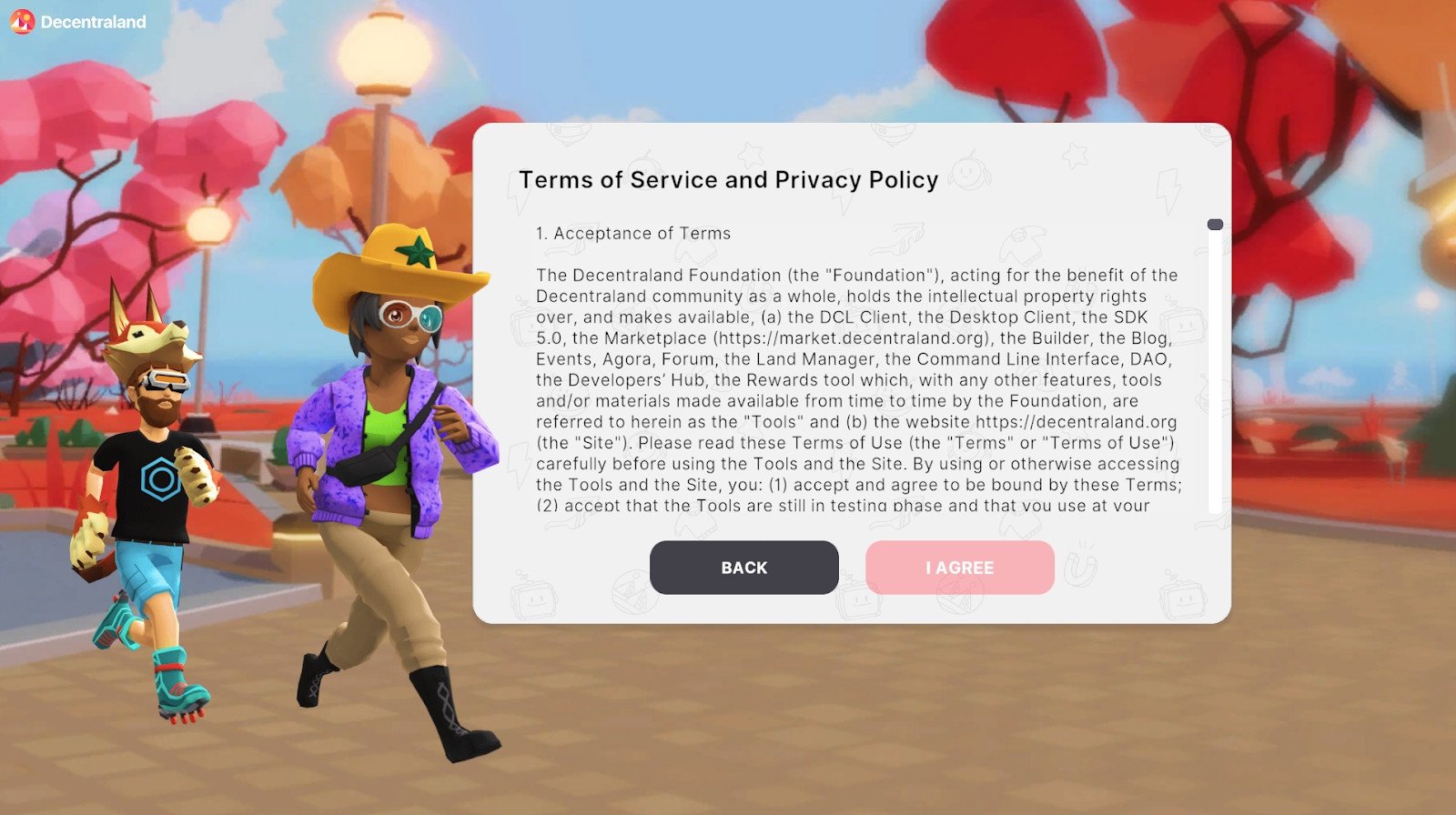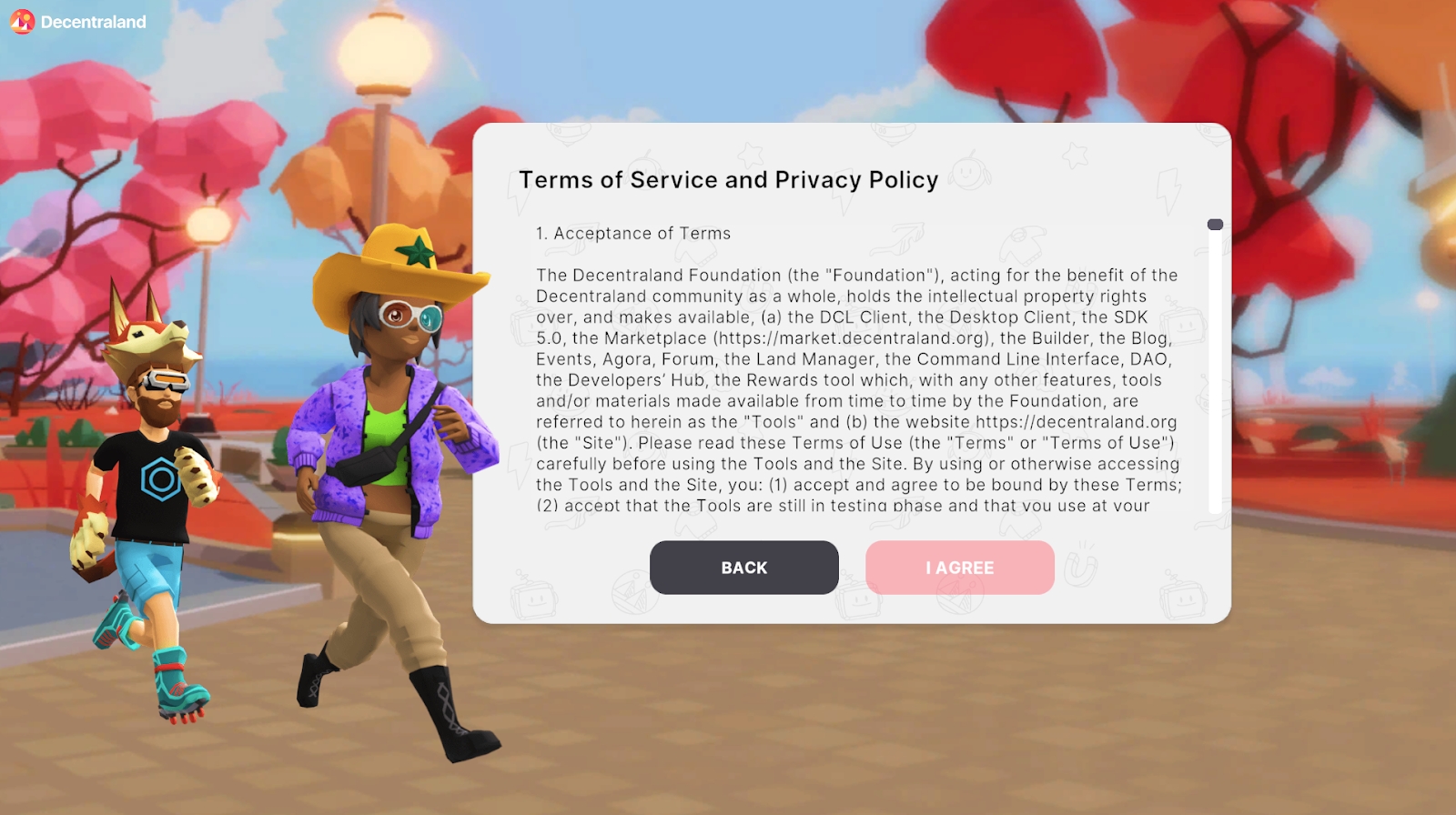 You will then be presented with a loading screen displaying a rotation of information around Decentraland and also useful tips and tricks, so be sure to read them as they appear!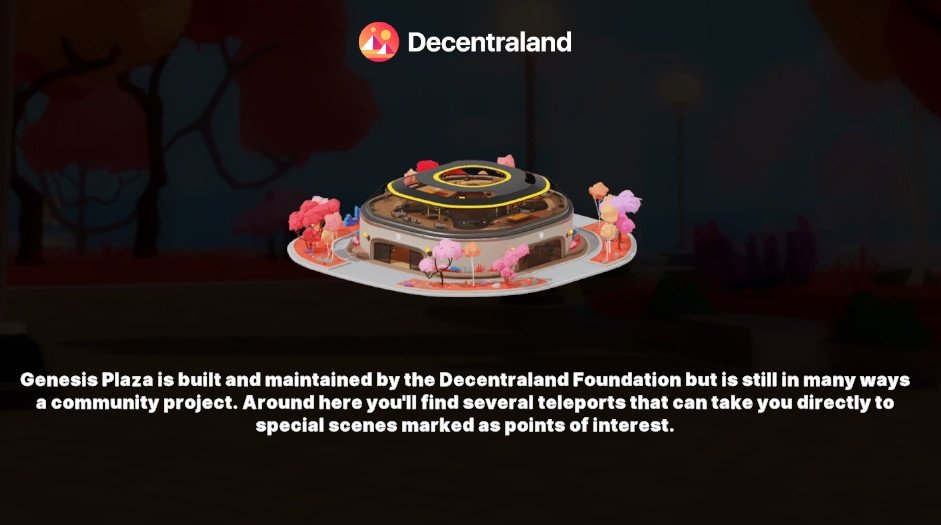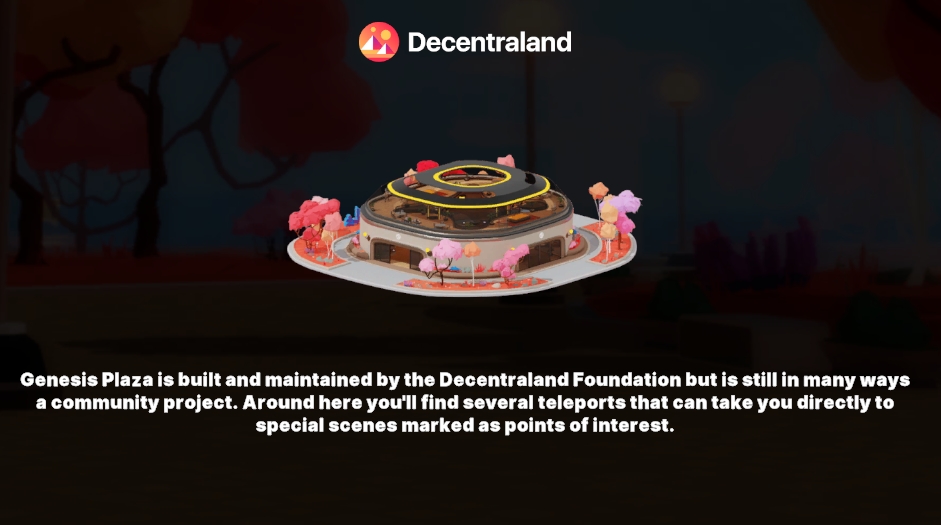 You will then be welcomed into the Genesis Plaza, your first location in the metaverse. Here you will go through a small tutorial to get you up to speed.
To start this, tap "got it."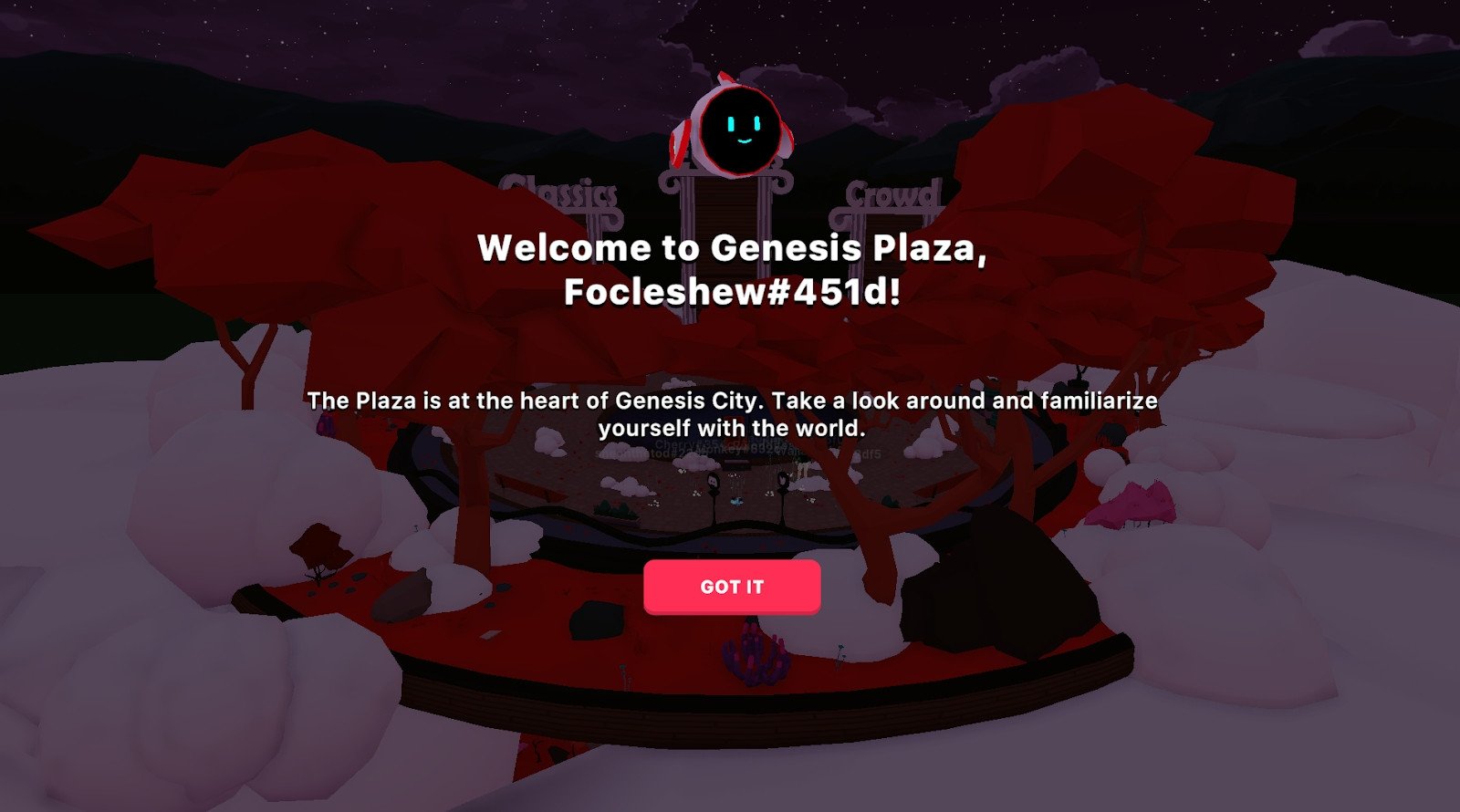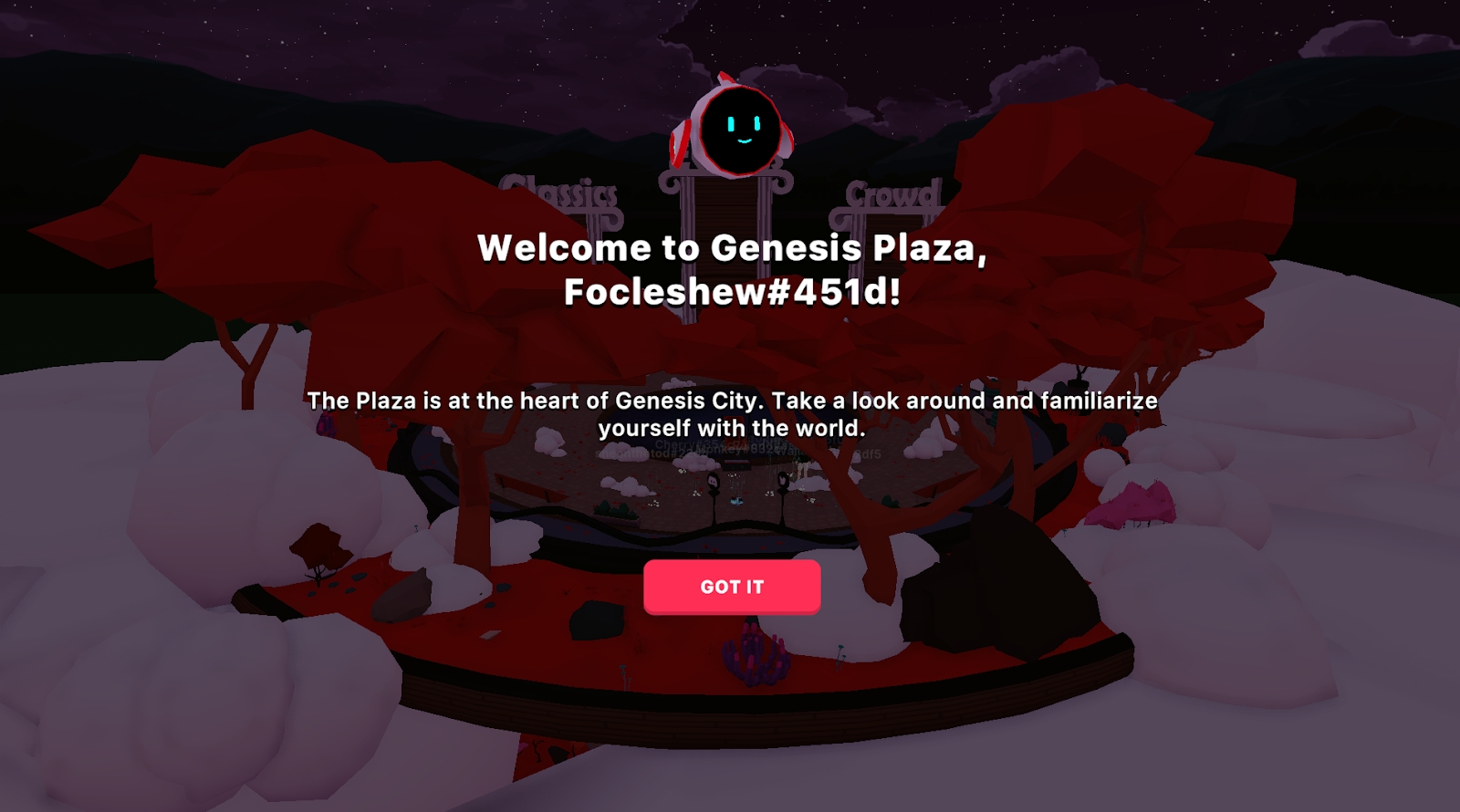 And you are in – Welcome to the plaza!
You are close to having the freedom that the metaverse affords, and to proceed, you must follow the steps presented by the floating robot.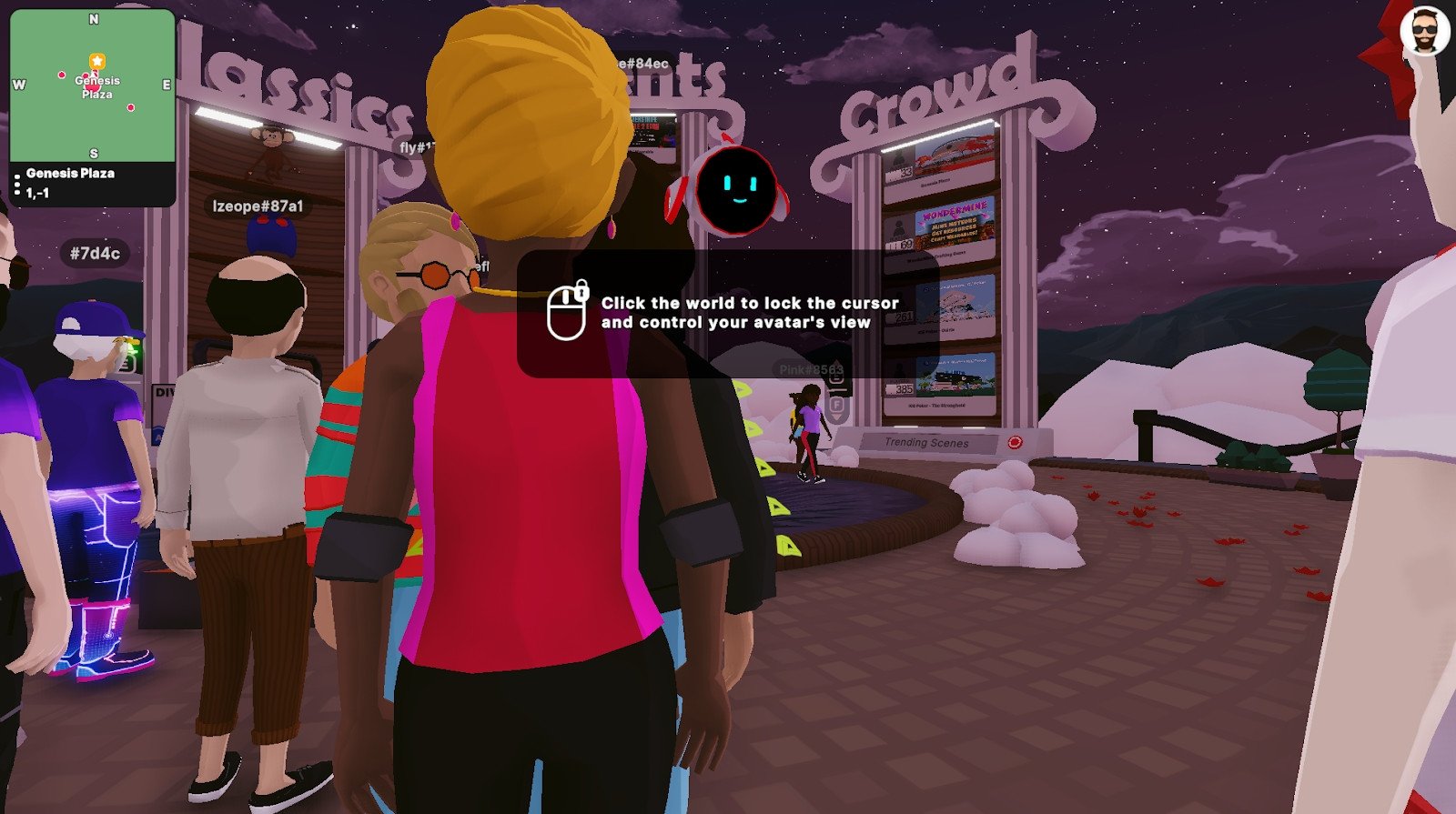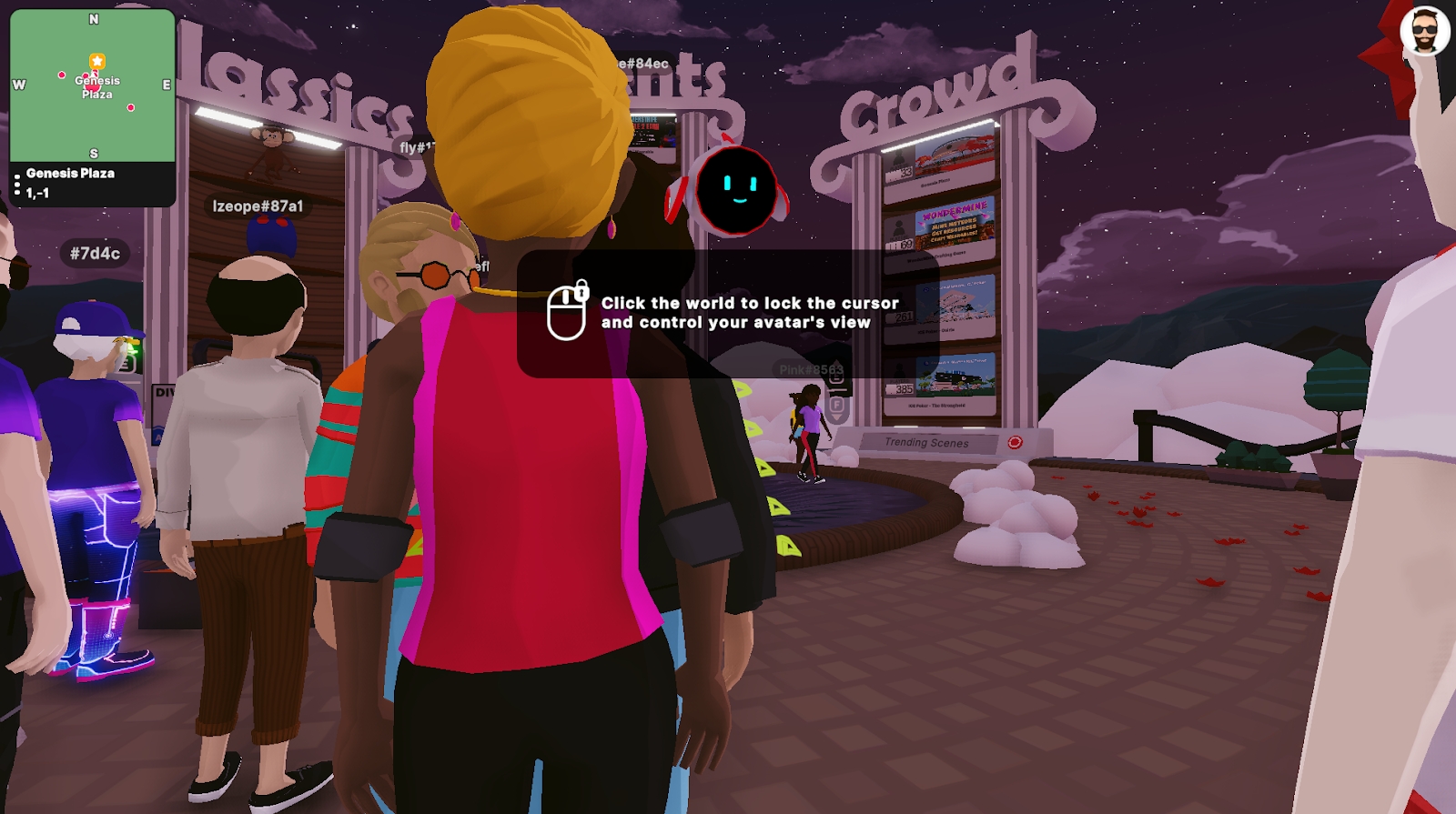 You will learn all the basics, such as how to move around and how to interact with objects, so be sure to pay attention!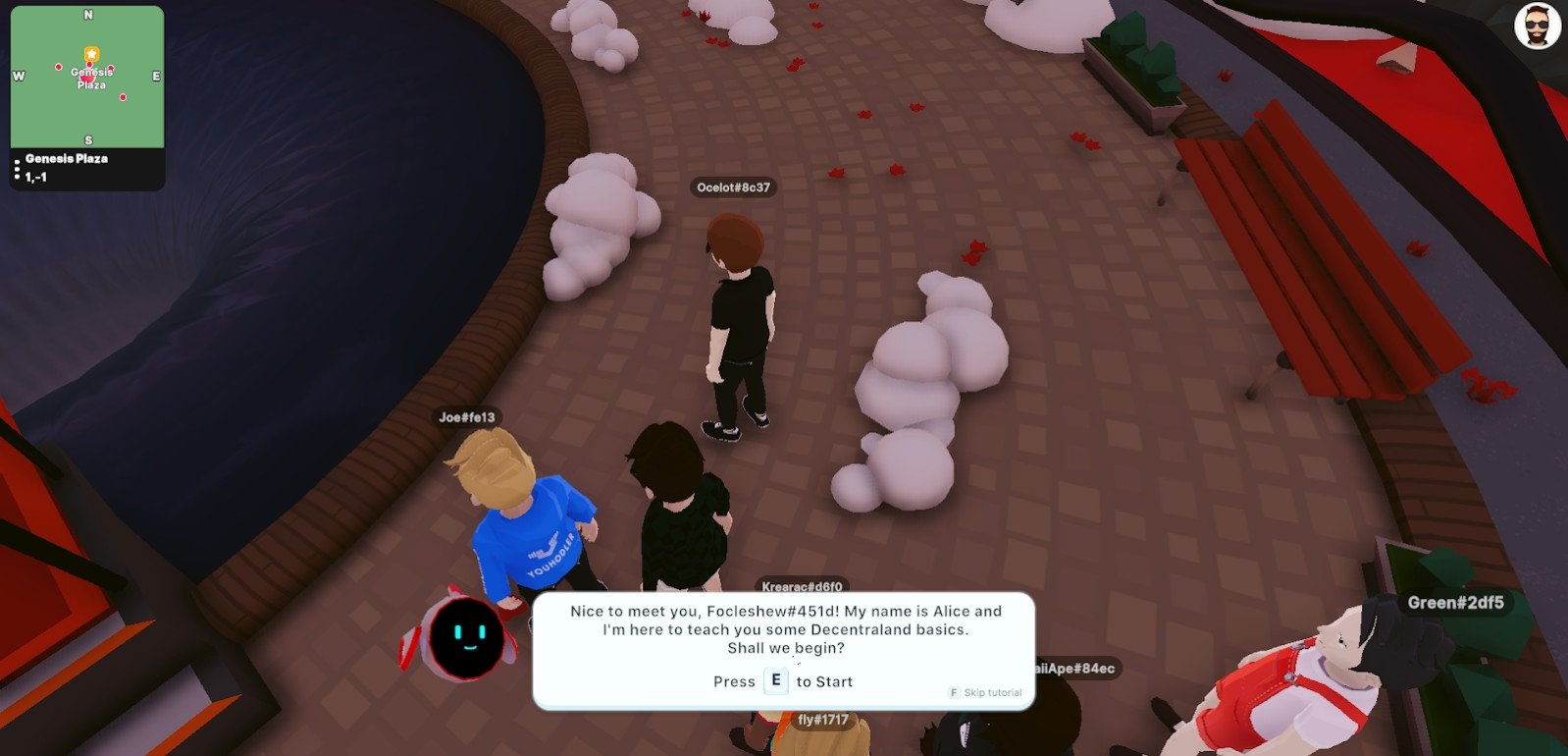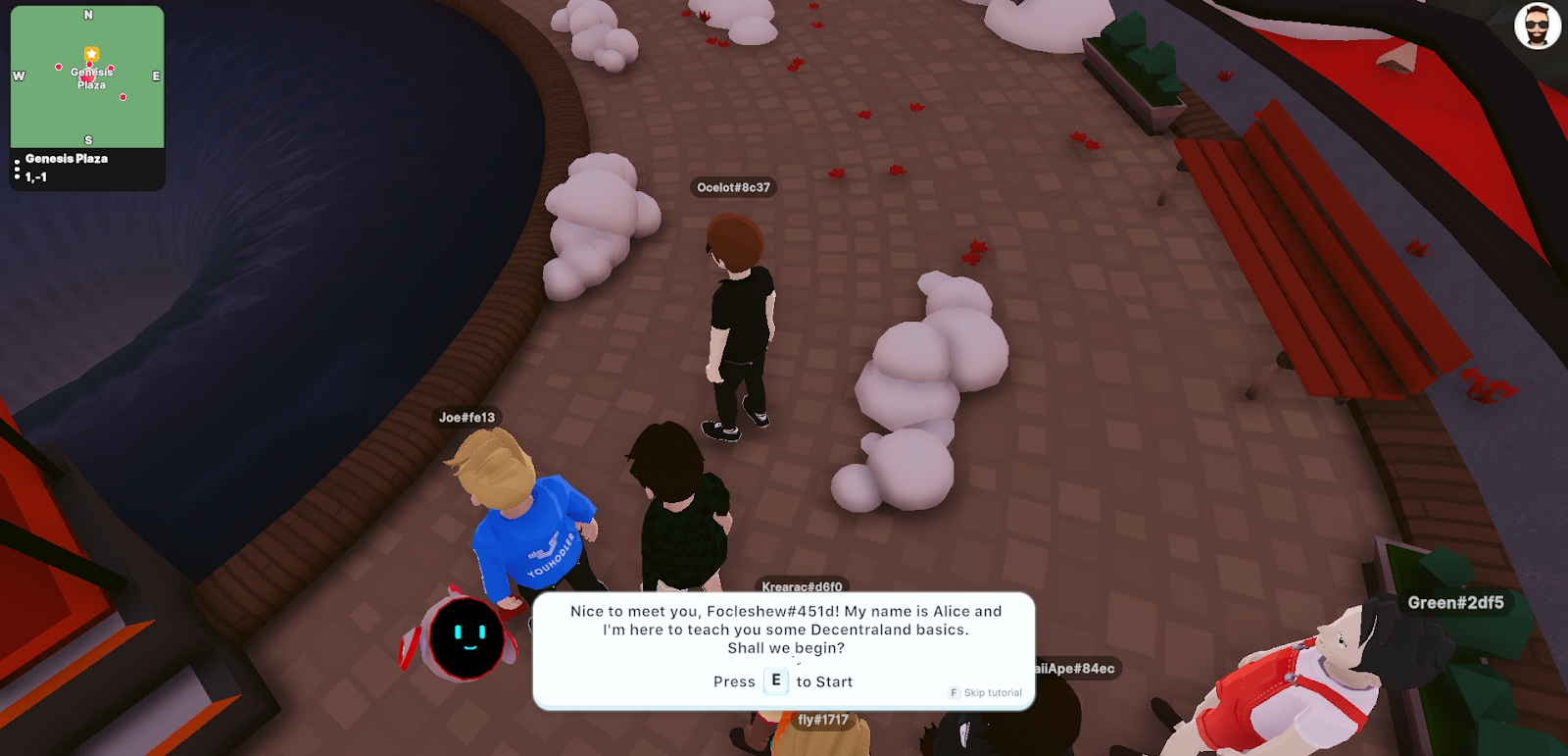 Once completed, click the red "OK" button, and you are all set to begin exploring on your own!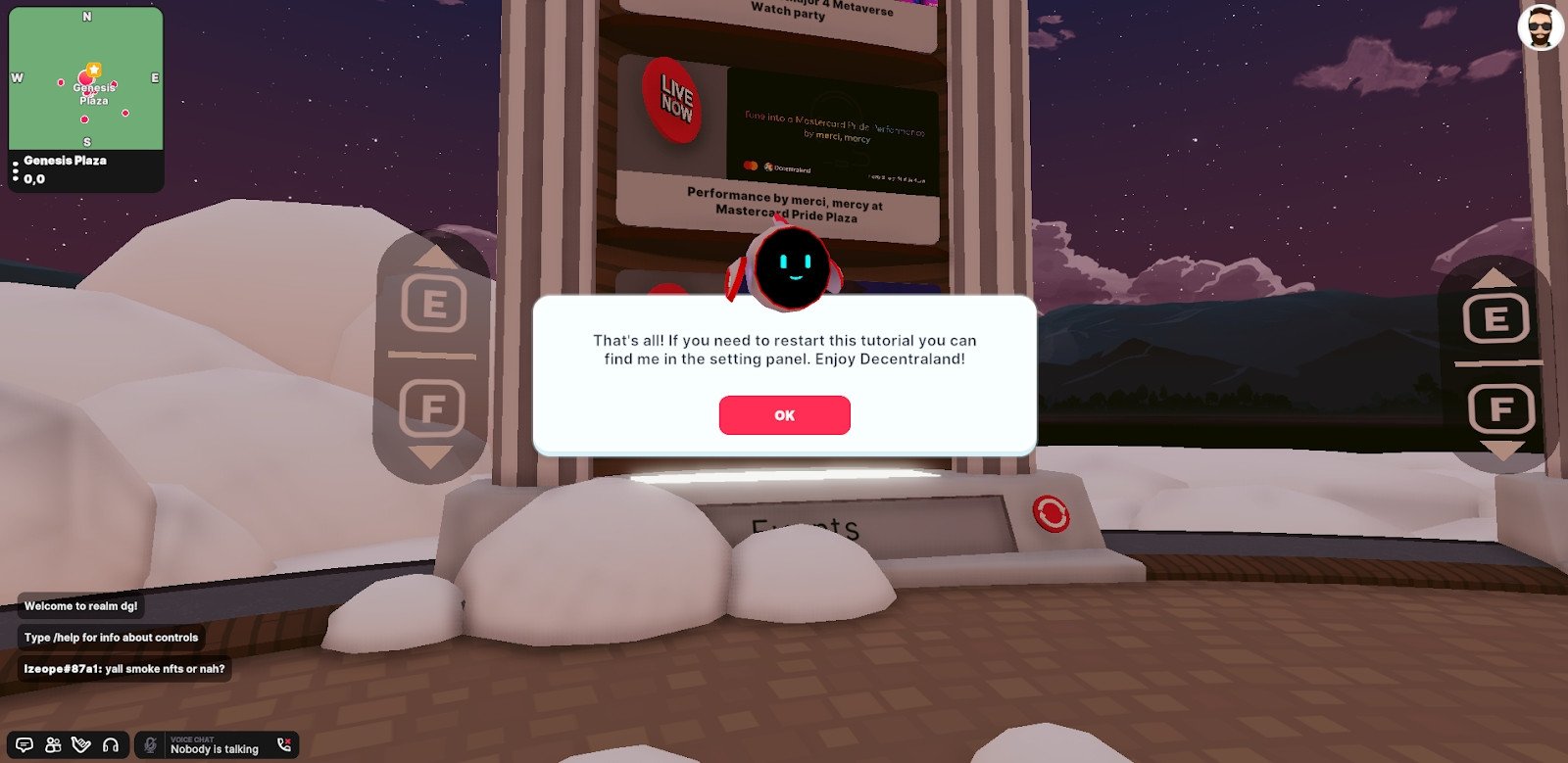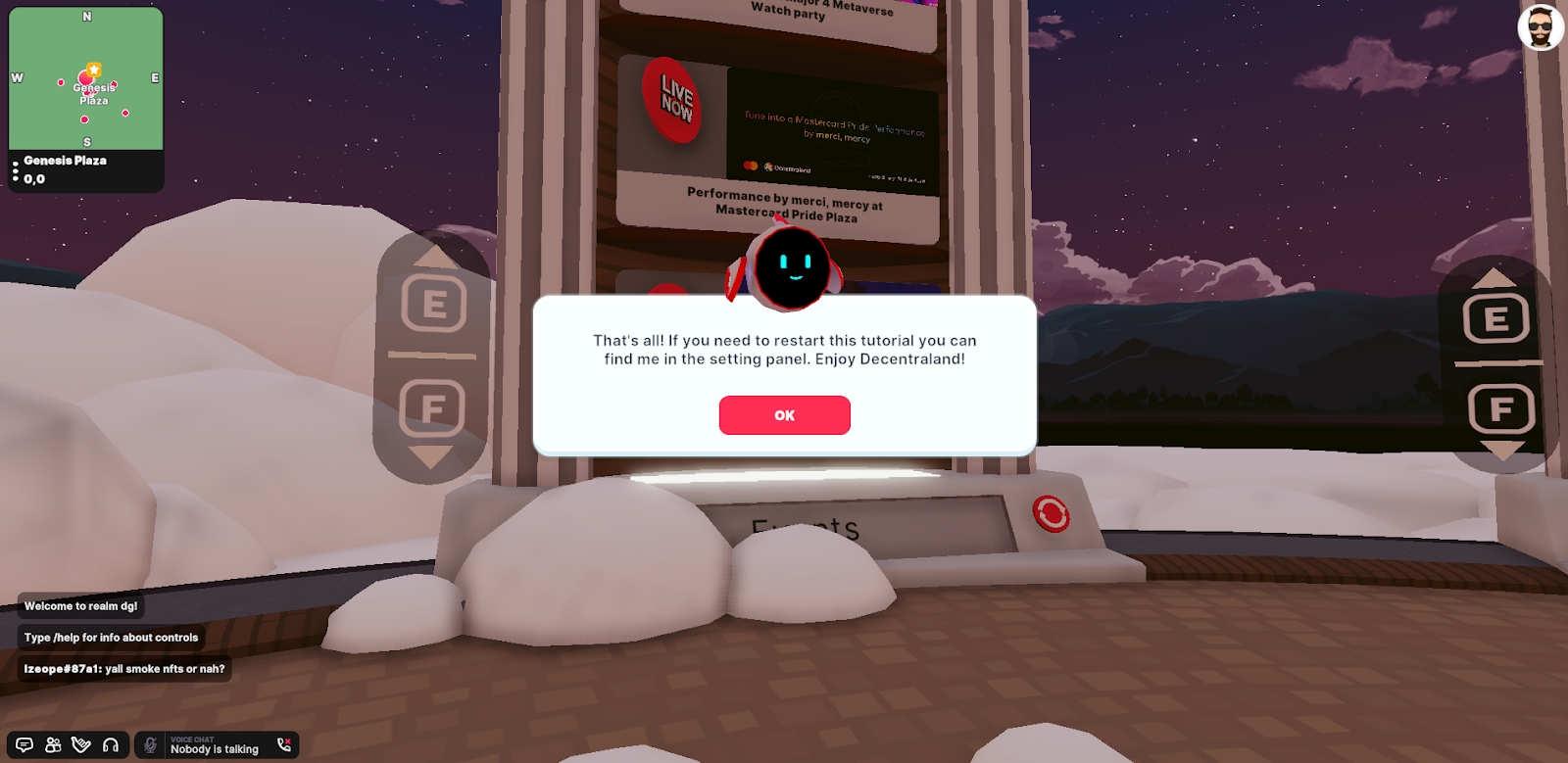 Over To You
The Metaverse is one of the most exciting and rapidly expanding parts of the internet today. Join thousands of users living their dreams through Decentraland and their avatars.
Now that you are all signed up and know what you are doing, it is time to begin doing whatever your heart desires. Exploring the world and interacting with others so the Metaverse is your oyster!
Throughout the next few guides, we will dive deeper into Decentraland, highlighting some of its best features and teaching you how you can make your experience even better!