2 Methods to Buy Ethereum with PayPal Instantly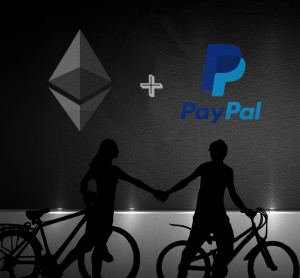 PayPal has the benefit of being both fast and widespread enough to be a prominent online payment system. Yet, can you make use of its qualities to buy Ethereum (ETH) without hassle?
The answer is yes. Since late 2020, you can buy cryptocurrencies using a PayPal wallet. All you need to do is have a funded PayPal account, choose the cryptocurrency you want to buy, and confirm your purchase.
However, buying ether on PayPal has its own caveats. First and foremost, PayPal does not allow you to withdraw your crypto assets into a private self-hosted wallet, meaning that you won't be able to use it for anything else but sell it back to PayPal once its price goes up or down. 
The essence of cryptocurrency is the ability to own private digital cash without having to rely on any intermediaries and send or receive them in a censorship-resistant way. At least for now, getting cryptocurrency via PayPal is a safe way to get exposure to the asset class, but it does not let you use it in ways it was made to be used – as a free and open peer-to-peer (P2P) financial system without trusted intermediaries.
Luckily for you, there actually are two other methods of how you can buy Ethereum with PayPal instantly via other platforms that give you full ownership of your coins. However, the procedure might not be as simple as the title may lead you to conclude.
First, you can forget the idea to use PayPal to buy Ethereum directly on regular crypto exchanges. Yes, this may change in the future, but, at the moment, your safest bet is to fire up your PayPal to get non-limited Ethereum via other trading platforms.
1. Buy Ethereum with PayPal via LocalBitcoins
The second method is to visit the LocalBitcoins site, which operates as an informal peer-to-peer exchange for BTC enthusiasts. Depending on who you get in touch with, that person may be willing to accept PayPal payment from you in exchange for their Bitcoins, which you can promptly convert into Ether. For that, you'll also need to register on an altcoin exchange like Coinbase, Binance, Bittrex, HitBTC, Poloniex, KuCoin or similar.
Check out our reviews and guide on how to get altcoins to see which exchange suits you best.
2. Buy Eth with PayPal using LocalCryptos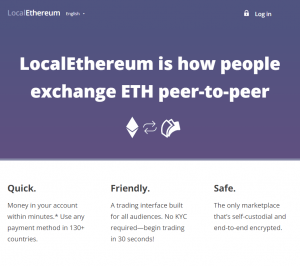 Finally, the most direct way to buy Ethereum with PayPal is actually a bit riskier but no less than what you have if you decide to use LocalBitcoins. LocalCryptos peer-to-peer platform functions just like its Bitcoin-oriented counterpart and some users will be willing to sell you their Ethereum in exchange for PayPal payment. 
Bear in mind that the risk of fraud on these sites is significantly higher compared to formal exchanges. Look for reputable traders with an established history as the only thing standing between you and a successful scam is your wits.
As you can see, there are multiple ways to get ETH with PayPal. Please see our other guides if you want to learn more about Ethereum and cryptocurrencies.