You Laugh, You HODL: 20 Crypto Jokes Of March
Another week is almost behind us as we head further into the spring. Although the market is still relatively unstable, some positive signs may indicate the likely end of the crypto winter. While the prices are yet to perk up like flowers, crypto memes are already blooming, thus brightening the mood of the entire cryptoverse.
Meanwhile, this week, the troubles of exchanges continued, as Cryptopia has failed to open on Monday, but opened in the read-only mode later. On the other hand, Binance announced another potential "pump" project. At the same time, after #DeleteCoinbase movement gained traction it led to more unanswered questions. Meanwhile Redditors partook in unnoficial Satoshi symbol "contest", while Brad Garlinghouse tried to grasp the problem JPM Coin solves, and "the smartphone" coins dumped.
Finally, here is your icing on the cake, the top 20 crypto jokes of the week.
__________
We shall prevail.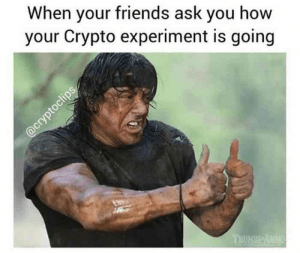 __
Well, who needs fiat anyway.
Who can relate by a show of hands 🙋‍♀️🙋🏿‍♂️ #Trades #Profits #Losses #Stocks #Pennystocks #OTC #Trading #Memes #Forex #Futures #Crypto pic.twitter.com/zQOAqu1RR7

— Trading Memes (@MemesTrading) March 1, 2019
__
It makes sense though.
₿uy and $ell 😜

— Justin Sun (@justinsuntron) February 22, 2019
__
The times have surely changed.
Asking your friends to join you at a crypto meetup in 2017 versus 2019 pic.twitter.com/LMyRppdFt0

— Crypto Bobby (@crypto_bobby) March 7, 2019
__
Wash your hands, you sinners!
Holy baptism of 2019 crypto traders has begun pic.twitter.com/pkNuoiDOMU

— CryptoChimp (@Cryptanzee) March 2, 2019
__
The original double spend attack.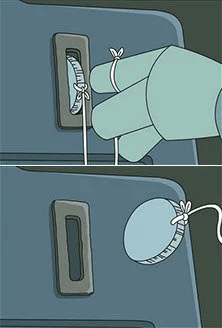 __
That feeling when you try crypto for the first time.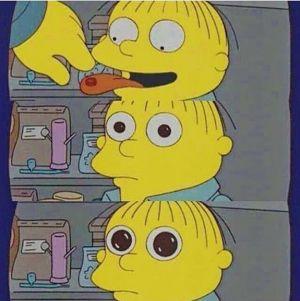 __
"The future doesn't look good for this premined altcoin."
BREAKING: The dollar pulls back slightly up to 0.00027 BTC

The chart doesn't look too good for this premined altcoin with terrible wealth distribution and no fixed supply.

Buy bitcoin, bye banks. pic.twitter.com/nT1DLGxkeS

— Alec Ziupsnys (@AlecZiupsnys) March 4, 2019
__
HODL illustrated.
It's not a loss if you never sell pic.twitter.com/ZnJXlXwWpm

— Memes 4 Crypto (@memes4crypto) December 12, 2018
__
On a good day.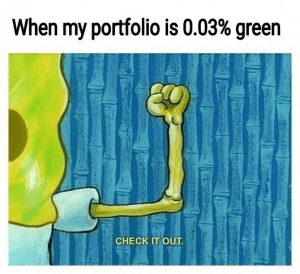 __
Meanwhile, the HOLDnauts are ready.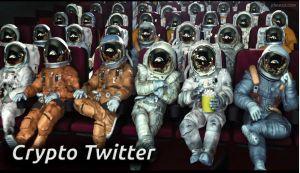 __
"Sir PLS."
Monday predictions. pic.twitter.com/zr3mmp8GqW

— slight (@slightcrypto) December 22, 2018
__
Meanwhile at Coinbase.
March 5, 2019
__
HODLing is always better with a little song.
__
Have you been experiencing some mood swings lately?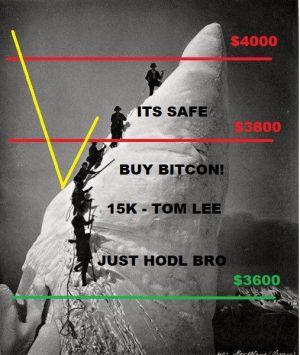 __
Remember to do your own research!
Remember to DYOR! #cryptomeme #cryptocurrency #crypto pic.twitter.com/qrfPMAiOHW

— CoinBeat (@CoinBeatCrypto) March 8, 2019
__
How to seduce a crypto marketer.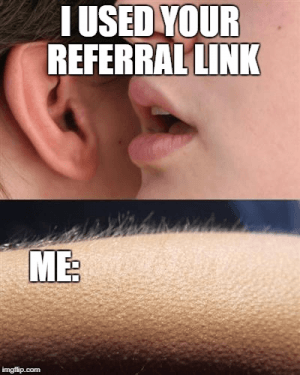 __
How to seduce an investor.
When a #cryptocurrency project has to fake it 'til they make it pic.twitter.com/dQonOaqibt

— Boxmining (@boxmining) March 5, 2019
__
We're shocked!
Guys, there are only 215,000,000,000,000,000,000,000,000,000,000,000,000 possible bitcoin addresses per capita. What if we run out of addresses????

That's the real issue. Stop having babies!

— Steven Zheng (@Dogetoshi) March 6, 2019
__
Let's hope it works.
summoning circle, hope this works

🕯
🕯 🕯
🕯 🕯

🕯 all time highs 🕯

🕯 🕯
🕯 🕯
🕯

— CO฿AIN CO฿AIN (@CryptoCobain) March 6, 2019