Women Becoming Stronger Players in the Crypto Market
Disclosure: Crypto is a high-risk asset class. This article is provided for informational purposes and does not constitute investment advice. By using this website, you agree to our terms and conditions. We may utilise affiliate links within our content, and receive commission.
The Cryptoverse aims to change (or replace) the traditional financial sector, but at the same time it suffers from the same problem – both sectors are heavily dominated by men. But it seems that it is already changing as new data shows that more women are getting interested in this nascent industry.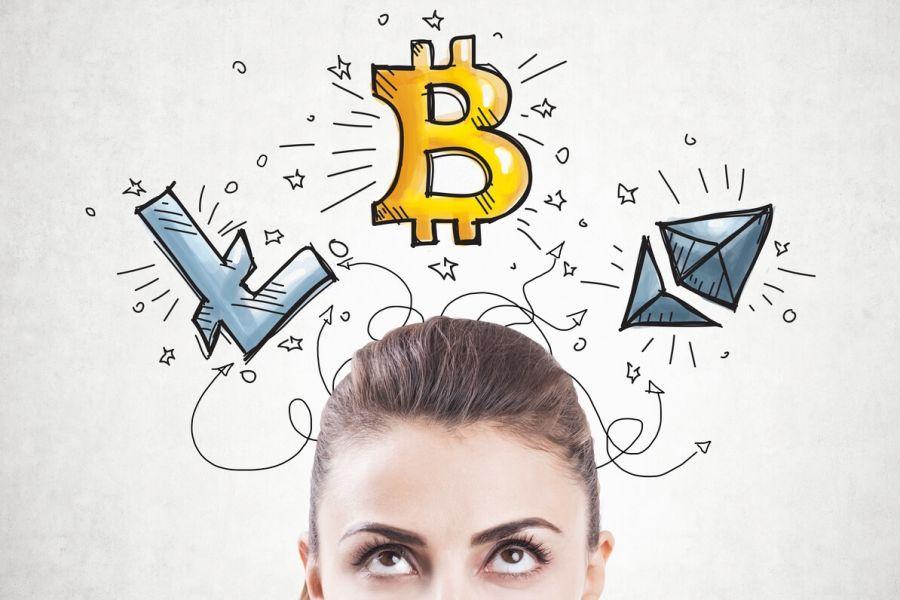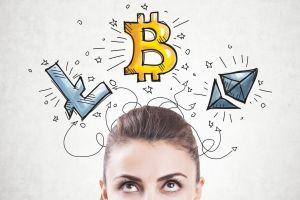 The largest crypto market data provider CoinMarketCap (CMC), owned by Binance, has just announced that it has seen over 40% growth of female users in just the first three months of 2020.
Their report states that a consistent increase in a number of female users has been previously noted, but comparing the first quarter 2020 to the last quarter of 2019, "a particularly strong growth" of 43.24% is evident.
Women "made up about 21% of our user base in Q1 this year," a CMC spokesperson told Cryptonews.com. "For the same period last year, it was about 15.5%."
The company used data available at common website analytics tools such as Google Analytics in order to understand better the profile of the website users.
Looking at the specific regions from which this growth originates, the report summarises that both Americas and European regions saw more than 50% growth in female crypto users, with Europe leading the entire list. Oceania follows the Americas closely, Asia is in the fourth place, and the last is Africa with almost 18% more female users.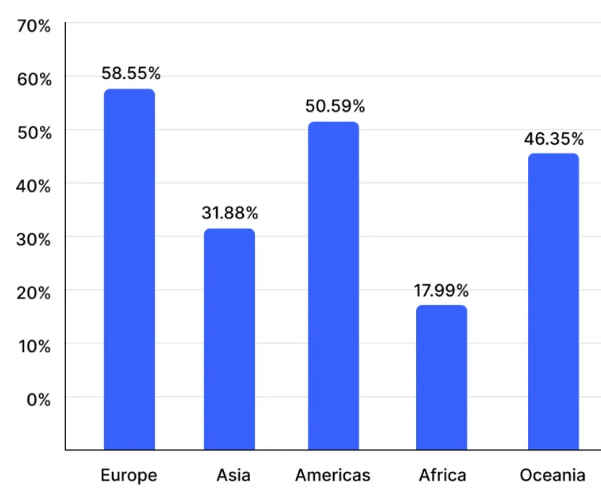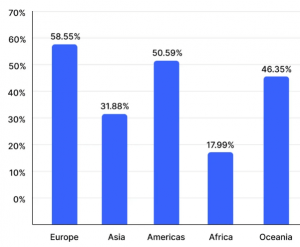 Furthermore, there's a number of countries with "an exceptional growth" of more than 80% and 90% female users. This list is led by Greece and Romania, both boasting three-digit growth percentages.
| Country | Growth |
| --- | --- |
| Greece | 163.67% |
| Romania | 145.09% |
| Argentina | 98.23% |
| Portugal | 89.95% |
| Indonesia | 88.92% |
| Ukraine | 86.68% |
| Czechia | 85.6% |
| Colombia | 82.03% |
| Venezuela | 80.23% |
Lastly, when it comes to the age group, CoinMarketCap recorded a 65% increase in 18-24 year old women.
Speaking of which, there's another strong trend stressed by the data provider – more young people visiting the site in the past quarter. 46% more people aged 18-24 visited the site compared to Q4 2019. Interestingly, this is closely followed by the 65+ users, with a 41% increase. The users in the 18-24 age bracket mostly hail from Oceania, while the fewest come from Asia. Looking at the specific countries, Nigeria is at the top of the list with 211% more young visitors to the site, followed by Australia, Spain, and Canada, respectively – all with a 112%-158% growth. Meanwhile, Mexico and the UK bring above 90%, and Colombia, India, and Pakistan over 80% more users.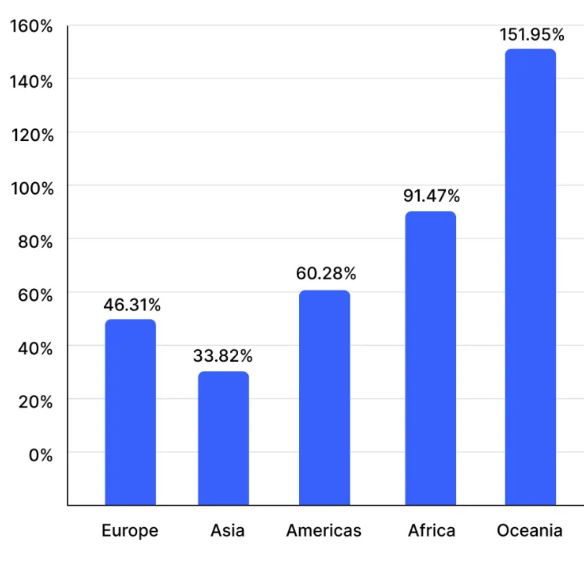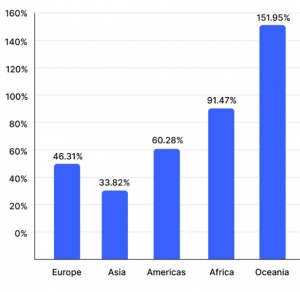 Meanwhile, the site noted "a drastic drop" in user traffic from China – from the 13th place by page views to the 24th. This happened January 14-25, which coincides with the beginning of the pandemic and is "also timed with speculations around the Great Firewall and China's suppression of online citizen reports concerning the pandemic that might have affected access to internet services," the report concludes.
CMC had more than 36 million visits in March, according to Similarweb data.
__
Learn more: Ignoring Women Might Kill Your Blockchain Business
---