Winds of Winter and 20 Crypto Jokes of Spring
While many are scrambling to collect enough money to buy the new Samsung Galaxy S10 because of its crypto wallet, the prices have made a slight recovery and Bitcoin is now back to pretending it's a stablecoin stuck between USD 3,900 and USD 4,000. Still, pretending it's a stablecoin is better than pretending it's on its way to a zero coin, so it's best not to complain or we'll jinx something.
This week started with coins "shocked, saddened and disappointed" by Binance delisting them, Cambridge Associates decided to show some love to crypto, and Japan caught a crypto intruder and swiftly took action. We're counting the signs that point towards the end of crypto winter, iPhone users with Google keyboards can now happily write the Bitcoin symbol in their messages, and Elon Musk is all for that Bitcoin. The week ends on a positive note: IBM Head of Blockchain & Digital Currencies sees Bitcoin reaching USD 1 million at some point. We're hoping it will be sooner rather than later.
___________
We have to be honest: this is pretty much us all the time.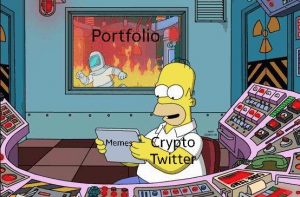 __
It's funnier when you know how Breaking Bad ends - but also, let's not end up that way.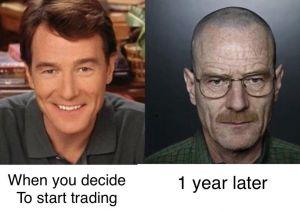 __
You couldn't help him if you tried.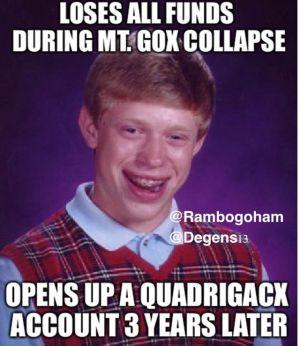 __
-insert cryptocurrency of choice here-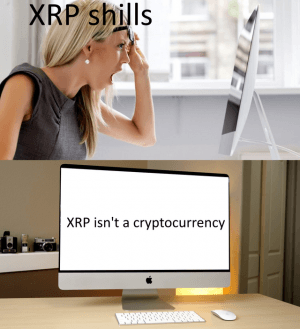 __
A sneak peek into the daily life of JPMorgan CEO.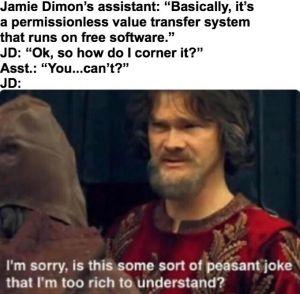 __
Who says baby gates are for babies only?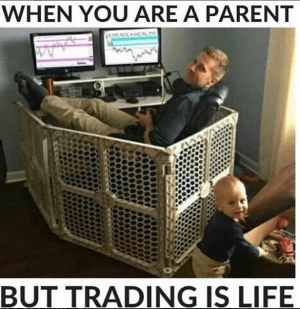 __
These are very serious matters.
Twitter discussion of custodial versus self-hosted wallet for $3.17 worth of bitcoin. pic.twitter.com/PRLG9mvjOD

— Ragnar Lifthrasir 🏴 (@Ragnarly) 21 February 2019
__
They're so cute when they try, though.
Govs trying to regulate Bitcoin pic.twitter.com/idbxqvOCtq

— Fred E ⚡️ (@Fredilly) 20 February 2019
__
Reality check, coming up.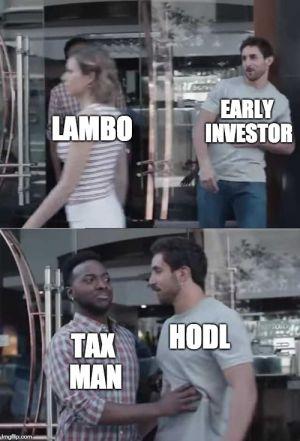 __
Always check your sources.
Guys I know you all been wondering if this 'Vitalik asks Google regarding keyboard post' of mine was true news - Well the media covered it SO MUST BE TRUE 😜 🤣 pic.twitter.com/9S57vRokLq

— CryptoScamCentral (@CryptoScamHub) February 20, 2019
__
But the cab fare is going to be bank-breaking.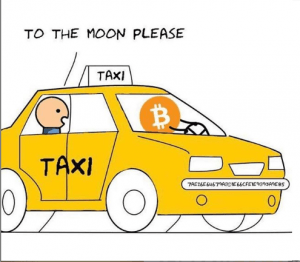 __
Early adopters be like…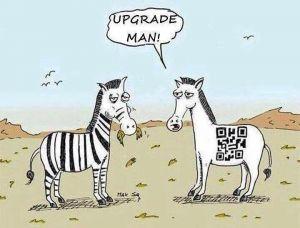 __
Even Chuck Norris is in the game now. Chuck Norris knows the keys to QuadrigaCX cold storage.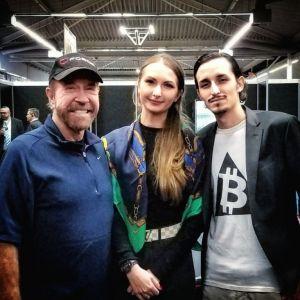 __
We're seeing history being made here.

__
Some tradeoffs are simply worth it.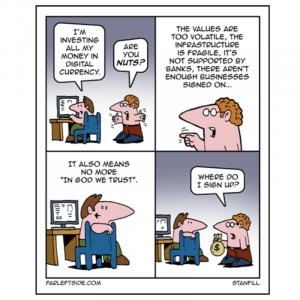 __
Yes, we are!
Bitcoiners are super generous. I've received over 30 tips totalling over 5,000 satoshis in the past five days alone which is equivalent to...... wait ............... 20 cents?.... 😐..... Oh for fucks sakes! #bitcoin

PS: Love you guys! 👍🍻 pic.twitter.com/a1vWWf5tnp

— A v B ⚡ (@ArminVanBitcoin) February 22, 2019
__
Troll level 9,000. (But we would be more happy with "Bitcoin level USD 9,000".)
Got my new ledger! from r/CryptoCurrency
__
"But to me it seems quite clear
That's it's all just a little bit of history repeating."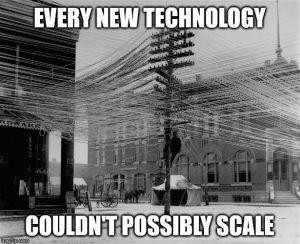 __
Uh!
__
This one is sure to have you laughing through tears.
Barber: What you want?

Me: Lemme get that Bitcoin chart from 2018 to 2040.

Barber: Say no more fam. pic.twitter.com/Fe6fpQm5y2

— Ramp Capital ♿️ (@RampCapitalLLC) 28 January 2019
__