Why This Man Scared Bitcoin Maximalists?
ShapeShift, one of the best known platforms offering peer-to-peer trading of digital assets, will require personal information from their users very soon, and it is making Bitcoin maximalists quite unhappy. ShapeShift has previously been described as "more in line with the original vision for Bitcoin than centralized exchanges" so the recent turn of events is considered as going directly against the Bitcoin philosophy.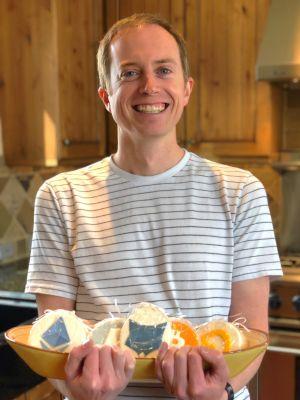 In a blog post, Erik Voorhees, CEO of ShapeShift, said that the platform is launching a membership program that "requires personal information to be collected," and will "become mandatory soon."
He added in an emailed response to Bloomberg: "I've also lived through many people declaring the end of Bitcoin. Ultimately, digital assets and digital finance will dominate the planet, and we are here to help make that happen regardless of the various naysayers."
However, Andreas M. Antonopoulos, Bitcoin evangelist, reacted:
But in the same thread Voorhees said that he's still a "die hard privacy proponent":
Meanwhile, lawyer Jake Chervinsky described Voorhees in a tweetstorm as, "a true bitcoiner who speaks passionately about financial privacy & separating money from state." Chervinsky also defends Voorhees's decision to implement KYC, saying, "[It's] better to play along & live to fight another day. That's what I think ShapeShift is doing here. After all, as Erik wrote, he 'would prefer if the collection of personal information was not a mandatory element.' He clearly doesn't want to do this."
However, there is a third opinion: Voorhees is doing this for the money. This opinion comes in response to FOX tokens, to be used on the ShapeShift platform. The membership program will be split into five levels, and users above the first, most basic level will be able to use FOX tokens in exchange for benefits.
Whalepool, a community of daytraders, tweeted:
Others do not agree. Jeremy Gardner, a bitcoin millionaire and co-founder of Augur, a decentralized prediction market protocol, said:
The facet of this that's scaring bitcoiners the most is that this could set a precedent for a new trend. Most of the fear stems from the worry that privacy and pseudonymity will become a thing of the past, and Satoshi's vision will disappear with them. Unfortunately, there is no way to tell whether this will happen or not - only time can tell.
---