What Doors Would Loosening Egypt's Crypto Restrictions Open?
Disclosure: Crypto is a high-risk asset class. This article is provided for informational purposes and does not constitute investment advice. By using this website, you agree to our terms and conditions. We may utilise affiliate links within our content, and receive commission.
Reportedly, Egypt may loosen its restrictions on cryptocurrency with the new banking law draft designed for the Central Bank of Egypt (CBE). If the law is implemented, it would ban creating, trading, and promoting only those cryptocurrencies and crypto platforms that do not obtain the necessary licenses in advance, according to local media reports.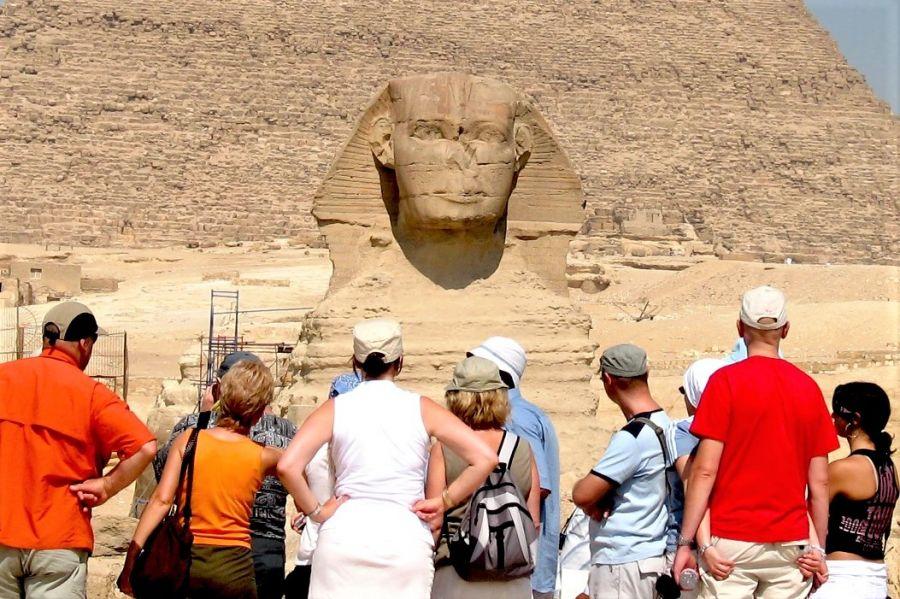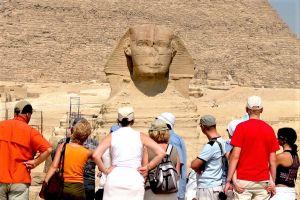 "The draft bill grants the Board of Directors of CBE the right to issue rules governing the trading and dealing of this type of currency, an official source with CBE said in statements to MENA news agency on Tuesday," Egypt Independent reported. However, the report did not provide any other details, while the CBE was not available for comment.
Nonetheless, if the report is true, could it be another sign that the Islamic world is opening up to crypto? How it might affect the crypto industry and the market?
The legalization of crypto has been discussed for years, but Egypt banned all cryptocurrency under Islamic Law in early 2018, its reason being their worry about possible frauds, like tax evasion or money laundering. But already by the end of that year and beginning of this, numerous reports came out that the country has started experimenting with blockchain.
Egypt's new draft law recognizes the relevance of fintech companies as it's reportedely focused on financial technology, wanting the country to keep pace with the world's modern financial and banking technology. The law will reportedly also provide a legal basis for the electronic settlement, issuance and circulation of electronic checks, and electronic discount orders, according to MENA.
The slowly growing interest in crypto might be to an extent prompted by a certain form of governmental FOMO, as other countries in the region, particularly Islamic states, have gotten further in their explorations of digital assets. Just earlier this month, for example, Dubai-based cryptocurrency exchange BitOasis obtained an in-principle approval (IPA) from the local regulatory authorities, with the United Arab Emirates in general having entered crypto strong.
Meanwhile, some foreign platforms, such as CoinField and SpectroCoin, already offer ways to buy cryptorrencies in Egypt. However, observing the chart of weekly bitcoin trading volume on the LocalBitcoins peer-to-peer platform, the country's love-hate relationship with crypto is quite clear, with large gaps of very low or no recorded activity for months. Interestingly, however, a relatively steady activity can be seen throughout the 2018, slowly rising as the end of the year was nearing and into 2019 until now. This is with the total ban still enforced.
Weekly LocalBitcoins, a peer-to-peer bitcoin marketplace, volume (in bitcoin) in Egypt: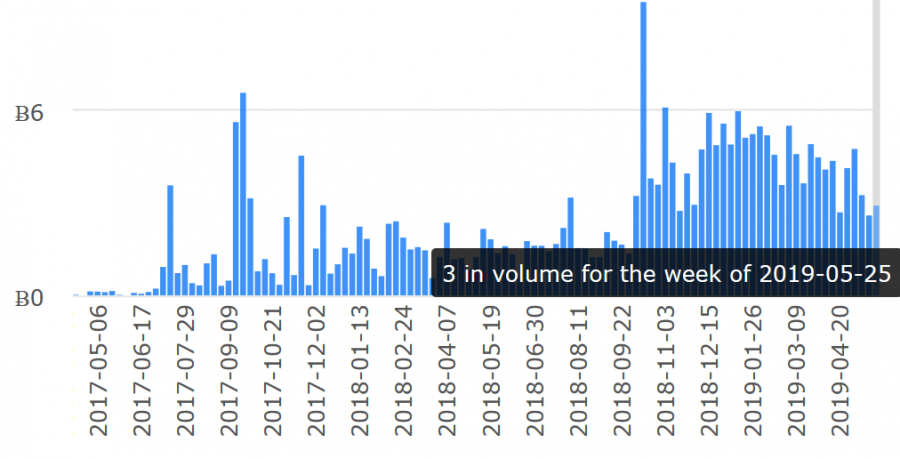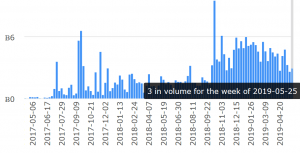 Now, how will this law affect the country depends on specific regulations, but we can make a few general, short-term and long-term guesses. Providing another means of payment, particularly to more liberal people, be they individuals and organizations is bound to spark interest, followed by some activity on all charts in Egypt and the Islamic world in general. From here on out, Egypt is in the similar boat with the rest of the world when it comes to educating people about crypto, and raising familiarity and adoption. Add the incentive of smaller costs and simplicity of use to that and people might start noticing the overall benefit of the new currency's digital aspect and its decentralization.
The merchants might be prompted to join the game, as they are elsewhere in the Arab world and in the west, by being incentivized with more potential customers, hence more money. This doesn't mean that they would settle in crypto, but new crypto-related services might pop up to satisfy the individuals' need for more services to pay with in real life, which would then be connected to retailers as well. This would then potentially cross the boundaries of Egypt and into other countries of the region, with a potential of Islamic states eventually collaborating on joint experimentations with crypto.
One more thing that might be beneficial for the region is the preservation of its overall wealth, but in crypto. They would also be spending less to create more fiat, dwarfing the effects of inflation.
Egypt itself is seemingly moving towards the digital economy, and its almost 100 million people would be gladly welcomed into the global, borderless cryptosphere, bringing in more money, purchasing more coins, acknowledging the legitimacy of the coins they purchase, and pumping the price of the coins in the market. Now which coins this could be exactly, remains to be seen. As Egypt opens more and more to crypto, slowly but (hopefully) surely, there are bound to be numerous international services waiting in line to 'talk' to the regulators, obtain permissions, and start offering their products to millions of potential customers, further inspiring local engagement and creation of local services – likely backed by the government – as well.
---