Vitalik Buterin Wouldn't Be Happy About the New Trend Among Exchanges
Exchanges are starting to implement matching engines in their platforms. Often centralized matching engines threatens to undermine the decentralization.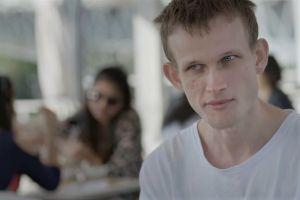 In a recent interview, Vitalik Buterin, co-founder of the Ethereum platform, said: "I definitely hope centralized exchanges go burn in hell as much as possible."
For example, according to Buterin, there's no reason some projects need to pay USD 10 to USD 15 million in listing fees to let people trade their tokens on centralized exchanges.
However, it seems that the centralized exchanges might become even more centralized.
For several months now, exchanges have been criticized for having a weakness they share with many cryptocurrencies: the inability to scale. Towards the end of last year, a number of articles bemoaned the fragilities of such exchanges as Coinbase (which "went down under the weight of [December] traffic"). Some even suggested that crypto-exchanges "may not be ready for the big time," largely due to their lack of access to the kind of higher-end matching engines (which match buy and sell orders) used by stock exchanges.
However, this may all be about to change, since some exchanges are starting to implement matching engines in their platforms.
For example, recently, the Estonian DX Exchange started to use Nasdaq's matching engine. And it's not the only new exchange that will be using an advanced matching engine, since the upcoming "hybrid crypto exchange" Qurrex claims that its own engine will enable it handle 3.5 million transactions per second (making it 437.5 times faster than Bitfinex, for example).
However, while the entry of new players and platforms (e.g. Match-Trade) offering superior matching technology would suggest that exchanges are increasingly meeting the demand for heavy trading, the growing use of more powerful, often centralized matching engines threatens to undermine the decentralization on which the ideals of cryptocurrencies supposedly rest.
Breakdowns and 'industrial-grade infrastructure'
In the immediate aftermath of December's flurry of crashes the response from exchanges was muted: Kraken revamped its internal trading engine in January (although not without delays and uncertainty), while everyone else more or less stayed as they were (although from its 2017 launch Binance boasted an internal matching engine that could reportedly handle 1.4 million transactions per second).
However, this inertia is finally giving way to more concerted action, as the crypto industry looks to attract more institutional and other large traders.
For example, Qurrex – which is registered in the Cayman Islands and plans to launch officially in 2019 – is planning a hybrid exchange platform in which a decentralised blockchain liquidity network will be married with the "industrial-grade centralized infrastructure of traditional stock exchanges."
Explaining how its this infrastructure (including an advance matching engine) might help the exchange, Dutch CEO Matthijs Johan Lek said in February, "We have put our efforts and professional expertise to create the cutting-edge crypto trade ecosystem and high-performance platform which would be resilient to failure and would offer ultra-fast and secure trading to satisfy the demand of institutional investors."
Little fish provoking big fish
No less cutting-edge and high-performance are the improvements being promised by DX Exchange.
Based in Estonia, it is using Nasdaq's matching engine, which according to Nasdaq is the "most widely-used matching engine in the world."
As explained by CEO Daniel Skowronski, the use of the engine to process trades enables the exchange to scale should thousands or millions of investors flock to it.
Another new exchange using a third-party matching engine is Singularity X. Based in Lithuania, it began trading at the end of April, using the proprietary matching engine built by Match-Trade that can handle 20,000 trades per second.
It's hard to tell whether advanced matching engines will spread through the rest of the crypto-exchange industry. However, whether it's because of the new competition that's emerging or because of past headaches, Coinbase (and its GDAX/Coinbase Pro platform) finally announced on May 15 that it's building a new trading engine that will enable users to trade in split-seconds.
Centralization versus decentralization
However, as encouraging as this may be for those who've always hoped that crypto-exchanges could one day compete with traditional stock markets, there is at least one downside.
Namely, relying on a third-party engine such as Match-Trade's or Nasdaq's (which is also being used by the blockchain-based NYIAX ad exchange) reduces the decentralization on which the cryptocurrency revolution supposedly rests. By making crypto-exchanges reliant on 'industrial-grade' centralized infrastructure such as Nasdaq's, it not only feeds the traditional financial giants crypto was meant to supplant, but it also puts exchanges at greater risk of compromise should the centralized part of their platforms fail.
---