USD Backed by Gold, Believe 29% of Respondents + 11 More Crypto News
Disclosure: Crypto is a high-risk asset class. This article is provided for informational purposes and does not constitute investment advice. By using this website, you agree to our terms and conditions. We may utilise affiliate links within our content, and receive commission.
Crypto Briefs is your daily bite-sized digest of cryptocurrency and blockchain-related news – keeping you up-to-date with under the radar crypto news from around the world.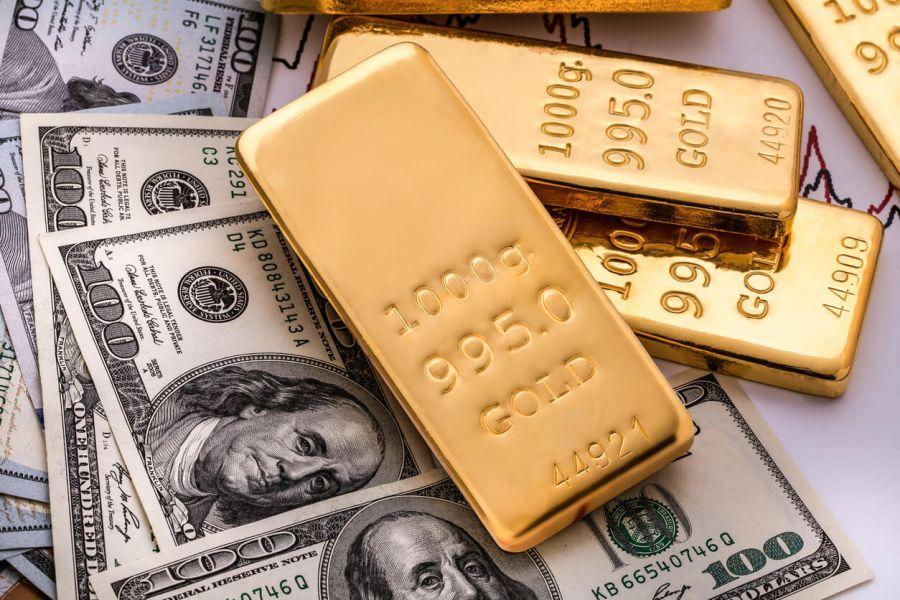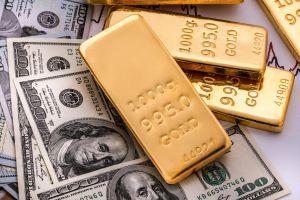 Fiat news
29% of surveyed Americans believe that the U.S. dollar is still backed by gold, a recent survey of 1,000 respondents showed. Only 30% accurately stated that it's backed by the U.S. government, according to the survey commissioned by hash power provider Genesis Mining. (As a reminder, dollar convertibility to gold was ended in 1971.) Moreover, 30% of respondents reported that they hardly ever used cash while 37% reported that they used cash just 1-2 times per week. However, 76% of people oppose the idea of the U.S. government replacing paper money with digital-only money.
What is the U.S. dollar backed by?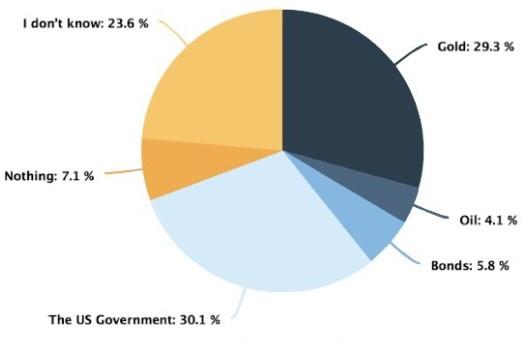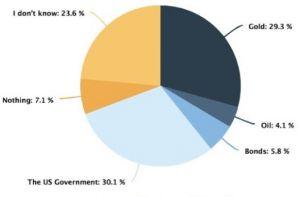 Regulation news
Uzbekistan is set to police cryptocurrency exchanges operating in the country, as well as individual crypto traders. Per an official government release, regulators in the country will require traders to declare the source of their crypto earnings when using domestic exchange platforms. The government has also provided a legal definition of the term "token," stating that anything that can be classified as a token can be classed as a "substitute for securities."
A tech policy committee that answers to the South Korean president has recommended that the country adopts of a legal framework for cryptocurrencies. Per The BChain, the committee, which is charged with forming Industry 4.0-related policy, remarked that the government's current guarded stance on all things cryptocurrency-related was formed in early 2018, a time when cryptocurrency speculation was rife in the country. However, the committee stated that the policy was "reducing the global competitiveness of the nation's blockchain and cryptocurrency industries."
Things have just gotten even more difficult for Facebook's Libra, as the eurozone's five largest economies have teamed up to prevent its launch next year. Politico reports that the effort is spearheaded by France along with Germany, Italy, Spain and the Netherlands, after a series of backroom meetings in October "to secure a unified front against the Libra currency. […] Their opposition raises the barrier to introducing Libra in Europe and may add pressure on Facebook plus the 20 other companies and organizations behind the initiative to give it up," states the article.
Adoption news
Investment news
China's Guangzhou province will create a circa USD 140m fund for blockchain investment, per media outlet Dongguan. The project will see the province invest in two projects per year, and the province will consider both public and private initiatives. Commentator Dovey Wan tweeted, "I believe all other local [government authorities in China] will follow," and claimed that the "overall capital subsidy can be massive." Elsewhere in the country, tech company Xunlei says it is also keen to invest in promising projects, and will create its own USD 100 million blockchain fund, per an official release shared on Yahoo.
Canadian investment fund manager 3iQ has received a favorable ruling from its public hearing before a panel of the Ontario Securities Commission (OSC) regarding The Bitcoin Fund, a closed-end bitcoin fund that is expected to be listed for trading on a major Canadian stock exchange. The announcement says that the OSC panel has directed the OSC Director to issue a receipt for a final prospectus of the Fund.
Biometric cybersecurity startup Keyless raised USD 2.2 millionin pre-seed funding led by blockchain ventures firm gumi Crypto Capital and with the contributions by Ripple's developer initiative, Xpring, Blockchain Valley Ventures, LuneX and others. According to their press release, this brings Keyless' total investment to USD 2.5 million to develop decentralized solution that will transform private key management. It already developed and started testing for its their product The Keyless Authenticator.
Policy news
Beijing is "tipping the scales" in the race for blockchain supremacy say experts from ConsenSys and Blockchain.com. Experts from both companies were quoted in a Reuters report, with a ConsenSys official stating that China may become "the first-mover and thereby build in all the default features" when the new financial paradigm takes shape.
---