US Voting Over, But Near-Zero Interest Rates, Inflation Are Here to Stay
Disclosure: Crypto is a high-risk asset class. This article is provided for informational purposes and does not constitute investment advice. By using this website, you agree to our terms and conditions. We may utilise affiliate links within our content, and receive commission.
Juan Villaverde is an econometrician and mathematician devoted to the analysis of cryptocurrencies since 2012. He leads the Weiss Ratings team of analysts and computer programmers who created Weiss cryptocurrency ratings.
Dr. Bruce Ng is an educator in the field of Distributed Ledger Technology (DLT) and has been a lead crypto-tech analyst for Weiss Cryptocurrency Ratings since shortly after their launch.
_____
The American election is over, if not yet finally decided. But bitcoin (BTC) barely seemed to notice. It finished Election Day pretty much where it began — with within a few percent of USD 13,500.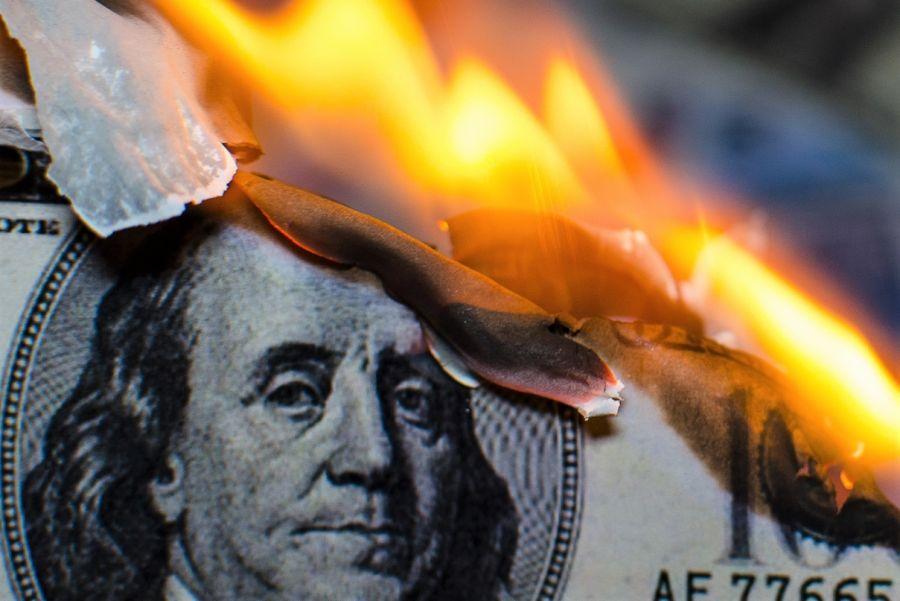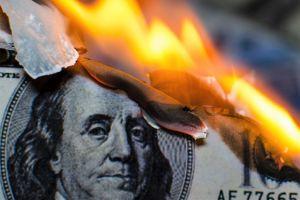 That's because basic economic reality remains unchanged.
Flagrant money-printing, once begun, is a tough habit to break. And debt has become so astronomical in size, the merest whiff of higher interest expense threatens to push vast swaths of the economy into bankruptcy.
That virtually guarantees near-zero interest rates will continue indefinitely.
This reality is causing a broad shift in sentiment toward crypto assets
Just a couple years ago, for example, investment market sentiment was overwhelmingly bearish. Talking heads on Bloomberg and CNBC routinely labelled crypto "the biggest bubble of all time."
Warren Buffett famously said bitcoin was "rat poison squared."
JPMorgan Chase & Co. CEO Jamie Dimon declared bitcoin a "fraud," saying: "If you're stupid enough to buy it, you'll pay the price for it one day."
Fast forward to the present, and how dramatically things have changed. Now, JPMorgan analysts say BTC has "significant upside," as it competes with gold as an alternative reserve asset — especially among millennials.
Their conclusion:
"Even a modest crowding out of gold as an alternative currency over the longer term would imply doubling or tripling of the bitcoin price from here."
Even more dramatically, payment services giant PayPal suddenly announced it will offer bitcoin (and other crypto assets) to its 346 million customers worldwide.
This move was likely accelerated by PayPal's much smaller rival, Square. Jack Dorsey's Square said its Cash App business raked in USD 1.63bn "of bitcoin revenue," as well as "USD 32m of bitcoin gross profit" in the third quarter of FY2020.
PayPal's move is a giant step toward mainstream adoption of BTC by ordinary people. Because now, for the first time, they will be able to directly pay for retail purchases using BTC in their PayPal wallet.
More than a safe haven
Beyond being a safe haven, BTC also has two other key qualities of paramount interest to investors.
First, it represents cutting-edge 21st century technology.
Second, it's wildly undervalued. (The total value of all the bitcoin in the world is only a fraction of the market capitalization of gold. Or even a single big tech stock.)
Cutting-edge tech at hugely under-valued prices … is one of the roadmaps to fortune in today's investment markets.
Imagine how rich you'd be if you bought Microsoft when it was still run out of the Gates family garage. Or Facebook when Mark Zuckerberg was still a college student.
Bitcoin represents a similarly epic investment opportunity.
On top of that, as investment market sentiment becomes more crypto-friendly, you're going to see a tsunami of money pouring out of government bonds and fiat currencies.
Where's it going to go? Into crypto assets like bitcoin and ethereum (ETH), because they're beyond the ability of governments to corrupt.
This tsunami is going to hit the legacy financial system like a Category 5 hurricane, and catapult crypto prices to many multiples of where they trade today.
____
Learn more:
Bitcoin Is Back Above USD 15,000 For The First Time Since January 2018
Crypto Adoption in 2021: Bitcoin Rules, Ethereum Grows & Faces Rivals
The US Election: Pullback Possible, But Neither Trump Nor Biden Won't Stop Bitcoin
---