US Congressman Wants to Outlaw Crypto, Cryptoverse Fires Back
Disclosure: Crypto is a high-risk asset class. This article is provided for informational purposes and does not constitute investment advice. By using this website, you agree to our terms and conditions. We may utilise affiliate links within our content, and receive commission.
US Congress Representative Brad Sherman once again making waves in the crypto world – he called for a bill yesterday which would "outlaw cryptocurrency purchases by Americans so that we nip this in the bud."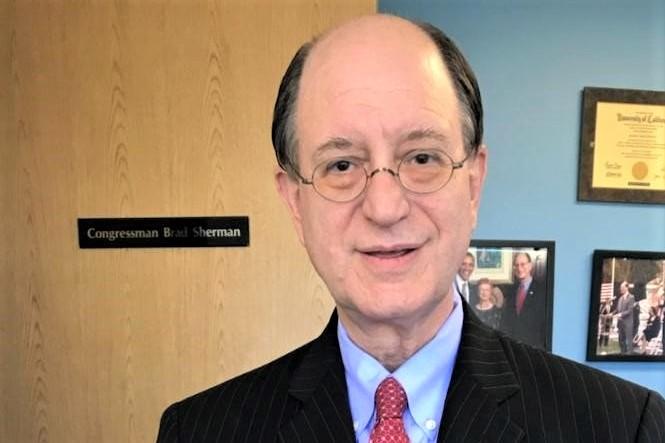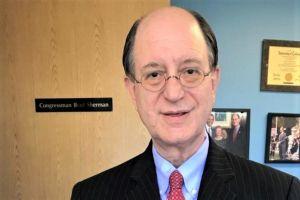 In a just 1:11-minute-long clip circulating online, the Congressman has raised some heavy accusations against digital tokens. His reasoning behind, what could be called a drastic measure, is as follows: "In part because an awful lot of our international power comes from the fact that [the U.S. dollar] is the standard unit of international finance and transactions", stating that USD is "critical for the major oil and other transactions."
The House Democrat from California expresses his worry that cryptocurrencies aim to destabilize and disempower the country's foreign policy, its tax collection enforcement, and the traditional law enforcement, by taking away the power from "us", and claiming that cryptocurrencies would eliminate major tools used in the US foreign policy, such as the sanctions on Iran. "The purpose of cryptocurrency, the advantage it has over sovereign currency, is solely to aid in the disempowerment of the United States and the rule of law", the representative concludes.
A year ago, Nicholas Ross Smith, Assistant Professor of International Studies, University of Nottingham, and Zbigniew Dumieński, PhD Candidate in Political Economy, also argued that the rise of cryptocurrencies could curb American power.
Many monopoly issues, as well as complex domestic and foreign policy issues aside, Sherman's "us" part became particularly interesting when it came to light that, according to the Center for Responsive Politics, Rep. Brad Sherman's top contributors for the 2017 – 2018 election cycle were related to such traditional financial services companies as Royal Business Bank, Capital Group Companies, Northrop Grumman, Allied Wallet, and UBS AG. The site states that the money came from the organizations' Political Action Committees, individual members or employees or owners, and those individuals' immediate families, not the organizations themselves.
It's no surprise that the cryptoverse fired back, calling out the perceived hypocrisy.
Dan McArdle, a co-founder of Messari, a crypto market data provider, finds this to be an excellent ad for crypto.
Coin Center, a Washington-based crypto-focused research and advocacy institution, tweeted that what the Representative is actually doing is listing reasons why Coin Center is needed in DC, saying that Sherman is explaining "how cryptocurrencies can fill in the gaps for those who are not lucky enough to have access a robust financial system."
Sharon Goldberg, CEO of Boston-based startup Arwen, tweeted her point that the government is using the same argument once used for banning encryption, and that banning cryptocurrency will not deter other countries from using it, "but it will cause America to fall behind."
Others have gifted Sherman Bitcoin to learn about the technology behind it and perhaps change his mind on the issue.
This is not the first time Sherman attacks cryptocurrencies. In March 2018, he said that "Cryptocurrencies are a crock. They allow a few dozen men in my district to sit in their pajamas all day and tell their wives they're going to be millionaires."
Meanwhile, Hester M. Peirce, a member of the U.S. Securities and Exchange Commission (SEC), expressed her concern that the agency, even though doing a good job reaching out to startups, is using outdated tools and is too slow when it comes to regulations and updates in regards to cryptocurrency, saying: "The U.S. securities markets have historically been the envy of the world; I do not want heel-dragging by the SEC in crypto to mar that well-deserved reputation."
---