Two Billionaire Investors, Deutsche Börse Make New Crypto Moves
The camp of well known investors has just sent a few positive signs to the cryptoverse.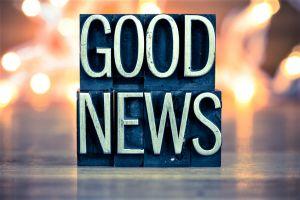 While famous billionaire investor Alan Howard doubled down on his crypto-related investments, another legend - Marc Faber - just acquired his first bitcoin. Moreover, Deutsche Börse Group announced that together with two partners it aims to build out and grow a regulatory compliant financial market infrastructure for digital assets.
Elwood Asset Management, the investment company owned by billionaire hedge fund legend Alan Howard, is planning to launch a range of regulated investment products to lure more institutions into the crypto space, Bloomberg reported.
According to the report, the company plans "products that will cover the full spectrum of crypto-assets," including direct exposure to major cryptocurrencies like Bitcoin and Ethereum. The company has already launched an exchange traded fund (ETF) that invests in companies involved with Blockchain technology, although they have so far avoided direct exposure to crypto assets.
Bin Ren, CEO of Elwood Asset Management, told Bloomberg that an ETF is the right point to start as it gives "a highly liquid and regulated way to gain exposure" to crypto.
Howard, who made sizable personal investments in cryptocurrencies in 2017, last year was one of the most high-profile investors participating in EOS' "strategic investment round." He has been ranked by Forbes as one of the 40 highest-earning hedge fund managers in the world, with a net worth of USD 1.35 billion (in 2018.)
First bitcoin at 73
However, Howard is not the only billionaire looking to get involved in crypto these days, as legendary Swiss investor Marc Faber (73) for the first time has recently invested in bitcoin.
Faber, who is often referred to as "Dr Doom" for his bearish views on the stock market, economy, and the central banks' monetary policy, said that it was the young readers of his investment newsletter ("The Gloom, Boom & Doom Report") and Wences Casares, CEO of Bitcoin wallet provider Xapo, who encouraged him to make his first investment into bitcoin. Moreover, according to Faber, today bitcoin price "looks better" compared to its peak of USD 20,000 in 2017.
Faber did not reveal in the interview the size of his investment in bitcoin.
Although Howard stated that he remains "unconvinced" about the prospect of cryptocurrencies, and his purchase of bitcoin should not be understood as a recommendation, he also admitted that bitcoin could become "the standard for money transactions."
In a blog post in February, he said that "I don't think that cryptos are safe. Now they may move up and they may move down but I, as an investor for the ultimate crisis, I prefer to be in physical precious metals, gold, silver, platinum."
Meanwhile, in a blog post in September 2017, Faber wrote that "It may be true that market participants choose to get paid in the "most widely accepted currency" except that the most widely accepted currency of the day may not be the most valuable and the most accepted currency tomorrow."
Back then, he concluded that "because the maximum amount of BTC is fixed at 21 million and since we still live in a huge liquidity bubble (just look at the low level of interest rates) in which investors will buy anything that moves up, Bitcoins and other cryptocurrencies may become the favorite global "object of speculation."
____
Marc Faber: Default and/or Hyperinflation within 10 years?
(An interview from January 2019)
____
"Potential to reshape global financial markets"
Meanwhile, as mentioned above, Deutsche Börse Group, one of the world's largest market infrastructure providers, announced about the strategic partnership with Swisscom, the Swiss Information and Communication Technology (ICT) company, and Sygnum, a Swiss and Singapore-based financial technology company.
Three companies aim to launch first products of the new ecosystem for digital assets in 2019. According to them, the core elements of the solution will include issuance, custody, access to liquidity, and banking services – all leveraging Distributed-Ledger-Technology (DLT) in a regulatory compliant environment.
"The tokenization of assets, the next major phase of asset digitization, has the potential to reshape global financial markets," Deutsche Börse said.
Deutsche Börse first announced about its interest in crypto in 2018, when the company said it is "deep at work" on evaluating whether to offer Bitcoin futures and other cryptocurrency-related services. This February, Eurex, a derivatives exchange operated by Deutsche Börse, announced that is preparing to launch a number of new futures contracts tied to cryptocurrencies.
---