"Top" 10 Crypto Music Videos
Music has always been a popular way of self-expression, and if you really wanted to, you could probably find a song about literally anything online. This, of course, means that there are songs about crypto. From boasting about how rich you got by trading crypto to songs shilling a certain coin, saying that the songs vary in quality would be a big understatement.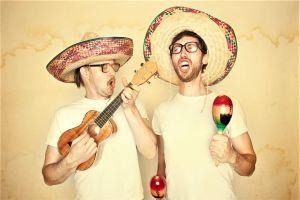 Cryptonews.com assembled 10 music videos related to crypto. Be warned though - some of these are simply so bad that they're good. We're not vouching for lyrics, rhythm or cadence, mostly because we're not expecting an aria about Satoshi Nakamoto, but a good laugh and probably an earworm or two.
____________________
The perfect example of "so bad it's good," this song absolutely deserves to be the first in our list, because it sets the tone to the rest. Yes, many people are rapping about how rich they got.
__
Make no mistake, we actually like this song. It's easy to listen to and it has a message that's close to the heart of every Bitcoin maximalist out there.
__
This one is an obvious parody of most "I got rich thanks to Bitcoin" songs, and ironically, it is higher quality than 90% of them.
__
Let's make a quick break from rap. If you're a fan of parodies and Adele (or either of these) and you remember Mt. Gox, this one's for you.
__
And back to rap! This song shows what people feel like when you blow their ear off with your crypto talk (guilty as charged).
__
Maybe it's cheating to add these guys again, but this song is the theme song of every exit scam victim ever, so we felt obliged to share it with the world.
__
Want to relax? We've got the perfect song for you, while you're sipping your cocktail on your yacht somewhere in the Bahamas, paid for with Bitcoin… Yeah right.
__
If you're looking for an ode to the creator of Bitcoin, look no further.
__
We have featured this song previously, but let's face it, it's too good not to add it again - plus, it's such a blatant shill that it's funny.
__
And to top it off, we wish you a good night and sweet dreams with this masterpiece.
__
---