Tiny Crypto Projects on Kickstarter Want Love (and Money), Too
Most blockchain or crypto projects are labeled either revolutionary, world-shattering or mind-blowing. They're disruptive, the killers of Facebook, Uber, AirBnB and Amazon, promising to change the world as we know it and bring decentralization, transparency and ownership to the masses.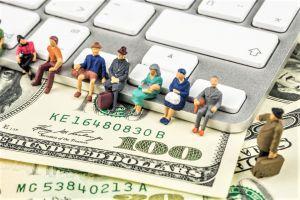 But not all projects aim that high. Some just want to fill in the gaps, to be that mini game you play on your smartphone as you wait for the bus, or to be that note-taking app you bring up once a week to write something down. It's not changing your perception of the world, but it still has its place in the universe – it's useful.
Today, we're talking about the little ones. Plenty of such projects can be found where you probably least expect them to – on crowdfunding platforms. Kickstarter, for example, currently hosts dozens blockchain and crypto projects, from those looking to write a book on blockchain, over those wanting to build real, physical coins as gifts, to keychains and games.
Some even use wordplay to squeeze themselves into the crypto world, even though they don't actually belong there. One such example is the Crypto God (how's that for a name). The name doesn't really give anything away, because the project itself is about clothing.
"Being a crypto investor is cool. But the crypto investor himself should be fashionable, cool and classy. Be the Crypto God for real!," is the official description of the project.
Another similar one goes by the name "Wooden Blockchain Watch". Again, enough to tickle everyone's imagination, but not enough to be self-explanatory. Not a surprise that the Wooden Blockchain Watch is a regular, hand-worn wooden watch whose bracelet is made out of wooden blockchains connected with steel.
Overall, from 52 cryptocurrency-related projects (there are 44 blockchain-themed projects, but some of them are in the crypto category, too) at the time of writing three are live: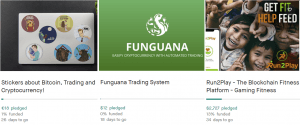 There are only four successful projects. DeepOnion and Bytecoin physical coins are among them (raised EUR 8.695 (USD 9.972) and EUR 3.922 respectively).
Also successful was the CryptoHex project. It raised DKK 23.785 (USD 3.659) in order to make a stainless steel rod for safely storing your mnemonic phrase: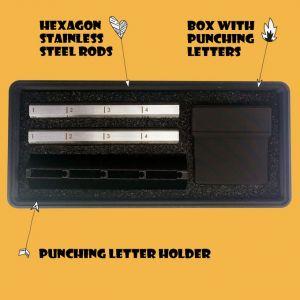 Meanwhile, 71 backers pledged USD 2,177 for the Coin Armor project, a cold wallet with laser engraved keys for Bitcoin or any cryptocurrency from.
As one might have guessed, most of the projects didn't reach their goals. Among those are HODL – The future of crypto, was a project that aimed to build different coin gifts for tight-handed hodlers, while Kreypto tried to raise funds for a QR crypto keychain, which allows its owners to send and receive crypto from their keychain, looking fancy as they do it.
Other failed projects include:
The First Decentralized Mobile CryptoCurrency Exchange
Silicone Case for Trezor Wallet - Bitcoin / cryptocurrency
CryptoArt prints and canvases
The Crypto Tracker - The Ultimate Portfolio Tracker
DogeCards: Such Fantastic Adventure Take Doge to the Moon
True Mining Simulator
Cryptocurrency Pins - Bitcoin - Ethereum - HODL
BLOCKCHAIN: The Cryptocurrency Game
Arrows of the Leviathan - Dystopian Cryptocurrency Thriller
This is just the tip of the iceberg. Crowdfunding platforms are brimming with different blockchain and crypto projects of various sizes, some of which have already hit their desired milestones. Just as expected, games are leading the charge here, with Zombie Battleground leading the charge.
---