Three Countries Unites Against Tech Giants in Banned Crypto Ads Case
Disclosure: Crypto is a high-risk asset class. This article is provided for informational purposes and does not constitute investment advice. By using this website, you agree to our terms and conditions. We may utilise affiliate links within our content, and receive commission.
Cryptocurrency and blockchain associations from Russia, China and South Korea have signed the agreement to create Eurasian Blockchain Association (EBA), which will be filing a lawsuit in May against Facebook, Google, Twitter and Yandex for banning crypto-related ads.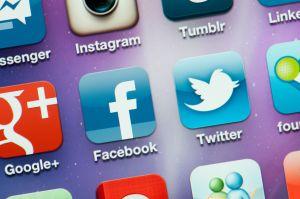 During the BlockchainRF-2018 congress in Moscow, happening from 27th to 28th of March, representatives of the Russian Cryptocurrency and Blockchain Association (RACIB), the Korea Venture Business Association (KOVA) and the Chinese Association of Cryptocurrency Investors (LBTC) have signed the agreement to create EBA. Among its first courses of action will be the lawsuit in question, to be filed in a US jurisdiction, and it will be possible to donate in order to finance the legal action through a special cryptofund.
RACIB's president Yuri Pripachkin was quoted by Tass and Interfax as saying that this refusal to advertise crypto shows that there was a "cartel collusion," adding that, "We think these four companies are using their monopoly power and have colluded to manipulate the market," as the bans led to market drops.
As to where it will be filed, this will be left to the lawyers to decide, as long as it is within the US: "You know, every state has different laws. Some states, like Wyoming for example, have been fair towards cryptocurrencies," Pripachkin said.
Following the news of the Facebook and Google crypto ad ban from January and March respectively, Twitter confirmed the reports of the company following suit. Meanwhile, Russian media have reported about a similar decision by the biggest search engine in the country "Яндекс" (Yandex), but the company has yet to confirm the reports.
Eliminating potential scams and misleading services may potentially help to inspire greater public faith in the crypto industry that remains, as reported by Cryptonews.com. However, a removal of ads and 'suspicious' accounts may have at least two major downsides. For one, there's no guarantee that a ban will actually work, or that it won't unfairly discriminate against legitimate crypto businesses and services.
Secondly, simply removing all crypto-related ads will do nothing to help the general public differentiate between legitimate and deceptive cryptocurrency products and services. Instead, some analysts advise that it would be better to develop rigorous standards around crypto ads so that legitimate businesses can still advertise and the public can see the difference for themselves.
But even with these two downsides, it would seem that industry figures and commentators believe the bans are, on the whole, positive for the crypto industry. Not only is this because the crypto industry already has its own organic channels of growth and communication, but also because ad restrictions on Facebook and Google will affect scam operators much more than legitimate platforms and exchanges.
---