Thinking of Opening Your Own Crypto Startup? Read This Advice
The Chinese government's crackdown on the country's bitcoin mining companies has raised concern over the prospects for China's cryptocurrency industry, and its potential impact on the price of bitcoin. Sonic Zhang, the founder of Value Net Capital, and also the co-founder and global director of the 20 Nations League of Blockchain, and a member of the Investors Committee at Blockchain Centre Vilnius, gave Cryptonews.com his views on the reasons behind the policy shift, and which blockchain and crypto startups have the best chances of attracting investment.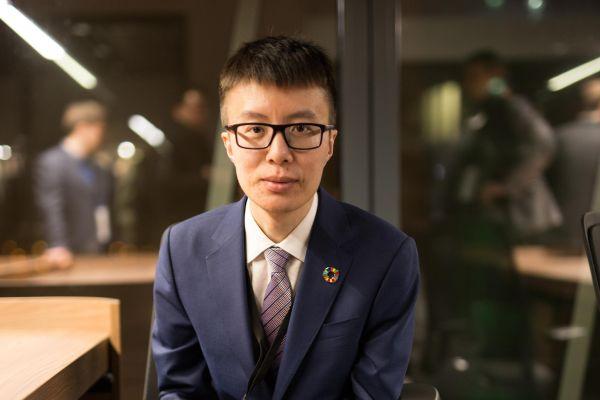 Value Net Capital brands itself as a venture fund with an exclusive focus on investing in blockchain technologies. Its portfolio includes projects such as Playkey, Power Ledger, WAX, CoinPoker, and many others.
What kinds of blockchain and cryptocurrency startups are looked-upon preferably in China?
The authorities are looking for large, stable companies that are already successful, for instance as online marketplaces, and that can expand their operations to the blockchain. They trust such businesses, but these companies will never release tokens. The authorities are avoiding small companies that they consider to be potential sources of disruptive innovation that can happen too quickly, and that they will not be able to control. If you look at the wording of what the officials are saying, they never mention decentralization. They use a similar word, but with a slightly different meaning. This is because the principal aim is not to decentralize, and lose control over, the process, but to boost productivity. It is companies that can comply with this policy that are favored, and small companies with decentralization at their core are not welcome as partners.
What would you suggest to entrepreneurs who want to build successful blockchain and cryptocurrency startups? How should they define their strategies?
They should start with a big dream, and not a small project that resolves a niche problem. Remember, your goal should be to affect as many lives as possible, and if you want to do this, you have to assemble a global team and think global, because only global businesses have the capacity to solve global problems, and not local ones. If you copy a solution that was developed in one country and simply try to implement it in a different one, you will end up competing against each other. The reality of Initial Coin Offerings (ICOs) is that you need to have visibility and be exposed to global competition to make them work.
As investors, we want to choose the best team in the world that is working on any given solution. With tokens, it's easy to incentivize other people to work for your startup. Tokens ensure instant liquidity, but they are also tricky regarding potential ICOs. Many founding teams fall into the Initial Public Offer mindset, and if this happens, they want to instantly cash out from their startups. But this is not something you should be aiming for when you start working on your project.
With new cryptocurrencies continuing to be launched all over the world, how does an investor tell whether what you're looking at is a genuine startup, or a Ponzi scheme, or scam?
The main difference between a scam coin and a real coin is what you, as its founder, do after you get the money you raised to develop your company. What's the next step you take? If you cash out immediately, it's a scam coin. We've seen lots of such projects starting with shaky foundations and then collapse. You can tell whether a project has real value if you see that it began with its founders working for five or seven years, and not looking for an instant cash-out.
The Chinese authorities are reportedly discouraging local bitcoin miners from continuing their activities in China. What could be the reason behind such a move?
Many mining companies in China claimed that they were active in the cloud computing industry, in order to obtain subsidies for their operations. But the authorities are now taking the subsidies back. So the companies are going abroad or looking for more affordable locations.
---