These Five Exchanges May Pick Up Bittrex Clients in New York
Cryptocurrency exchange Bittrex was denied a BitLicense in the US state of New York, necessary to do business with parties residing in this state. Now, the question remains: where will the 35,000 New York-based users go next? Five other cryptocurrency exchanges holding the license may also hold the answer.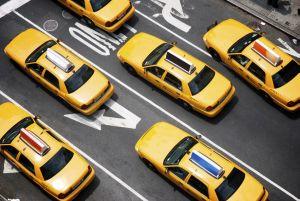 A BitLicense is the common term used for a business license of cryptocurrency activities, issued by the New York State Department of Financial Services (NYSDFS) under regulations designed for companies. This license is not solely reserved for cryptocurrency exchanges, but all companies dealing with cryptocurrencies - thus, even real-time gross settlement system and remittance network Ripple holds a BitLicense in order to operate in NY.
However, in the case of exchanges, holders of the coveted BitLicense currently include Gemini, Coinbase, bitFlyer, itBit and Bitstamp that obtained the license only this week. In theory, any of these may receive a part of digital assets of the 35,000 customers Bittrex has in the state of New York, although they will be hard-pressed to find one with as many pairings as Bittrex has - a total of 345.
For example, itBit and bitFlyer only offer Bitcoin and Ethereum, traded either against fiat (USD, EUR, and JPY) or against each other, while Bitstamp has slightly more options but still sticks to the basics: to the aforementioned two, they add XRP, Bitcoin Cash, and Litecoin. Gemini adds some flavor with Zcash, but does not otherwise differ from these. On Coinbase, you will also find Stellar Lumens, Ethereum Classic, Basic Attention Token, USD Coin, and 0x - but nothing like the assets Bittrex offers, which includes the likes of Grin, Dogecoin, Verge, or Monero, among numerous others.
The dispute
Bittrex was denied the BitLicense, the NYSDFS explains, due to a number of factors that include inadequate compliance. Those include lacking KYC (know your customer) procedures that let users claim obviously false names like Donald Duck, Give me my money, and more obscene ones that the regulator refused to provide an example for. The refusal letter also questions the "level of authority and effectiveness of the Compliance Officer," and states that "Bittrex's current policies and procedures are either non-existent or inadequate."
Bittrex has disputed these claims, saying that a number of samples - especially in regards to customer due diligence - were taken years ago, and that these issues have been fixed in the meantime. "The letter mentions accounts with names that did not match. There were less than a dozen of these names in total and none of these accounts were ever active and none of these accounts ever made a trade. The fact that these accounts were unable to trade demonstrates the effectiveness of our diligence process, rather than a deficiency as NYDFS alleges," the company explained.
Bittrex had first applied for a BitLicense back in August 2015 and claims to have "worked diligently with NYDFS to address their questions and meet their requirements" ever since. However, they were doomed to become the first company to be refused a BitLicense in the past two years, and will now have 14 days to confirm to NYDFS that the exchange has ceased conducting business in New York, as well as 60 days in total to transfer any assets owned by New York residents and wind down completely.
This may misfire for other Bittrex customers, regardless of their residence, says securities lawyer and Co-Founder of Arca, a blockchain- and crypto-focused investment advisor Philip Liu. "Suggest if you have assets with [Bittrex], you move those assets off-exchange pronto. Even if you aren't a NYS resident, if they have significant ops in NY, they may not be able to process withdrawals in short order since the NYSDFS order is to 'cease business operations,'" he tweeted.
---