These Crypto Lenders Might Help ICOs Avoid ETH Panic Selling
ICOs "don't know what to do with the ETH they raised." "Enabling crypto to be used for loans can help provide an intrinsic value."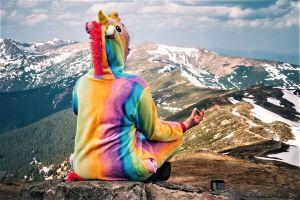 Initial coin offerings (ICOs) have certainly lost a lot of their momentum now, especially compared to 2017 and the first quarter of 2018. There have been speculations that the sudden drop in ether price in August was due to ICOs cashing out, although it has been more or less debunked, as a research showed that ICOs panic selling could not significantly affect the price of ETH.
However, this changes nothing on the fact that ICOs are struggling. More than half of all ICOs in Q2 of this year failed to complete, while investments have dropped too: although Q2 had double the number of ICOs compared to Q1, they only raised a total of 25% more than in Q1. And even though many wished the ICO bubble would burst, projects are often struggling with alack of regulations in the space.
Expecting a single solution for all these problems is wishful thinking; still, there are companies tackling these issues one at a time.
On the topic of ICO liquidity, Cryptonews.com talked to Keith Baumwald from the US headquartered Celsius Network, as well as Mantas Povelauskas from Lithuania based Debitum Network about how crypto loans - the primary service that both of these companies offer - could even out the playing ground for up-and-coming projects.
The biggest problem, Baumwald tells us, is that these projects don't know what to do with the ETH they raised.
"Our project will change this dynamic by encouraging ICOs to hold onto more of their cryptocurrency instead of selling it on the open market by incentivizing them through the potential for earning a higher interest rate that can be liquidated or held to borrow at a much more favorable rate than banks could ever offer," he explains.
Celsius should start offering fiat loans directly through their app later this year. Meanwhile, they are issuing loans to private individuals and ICOs.
Povelauskas, on the other hand, explains Debitum's own process: "Borrowing is mostly driven by institutional loan originators. This also provides an additional layer of security for lenders. Lenders are mostly retail investors. They are typically fast and quick to select the best assets available for investment."
There is a significant difference between the two companies: Debitum offers loans only for businesses, while Celsius includes individuals as well.
"Liquidity for us isn't a problem, we can service anyone asking for a loan at this time," Baumwald says.
Meanwhile, Debitum recommends that businesses split up their massive loans into several smaller ones, adding that this is "not really a requirement but a recommendation of how to attract more lenders."
Interest rates, safety, and restrictions
As for interest, the two companies are not dissimilar. Celsius charges 9% a year in interest and does not expect this to change within the next 12 months. Debitum, meanwhile, lets borrowers set this range by themselves: "We always recommend the range of 10% to 15% for borrowers to start. The bigger the interest rate, the bigger the attraction of lenders for that specific asset. Currently, the rates of assets on the platform are from 9.8% to 11%," Povelauskas says.
According to him, the investments that happen on the platform have a claim right on the underlying asset of their investment - invoice, raw material, real estate, etc.
"They can directly claim their rights/value to the asset without the need of Debitum Network company. Crypto that gets deposited as collateral for lenders is frozen and kept in a secure wallet", he adds.
The company claims that, the moment a lender decides to withdraw their crypto it gets sent back to their wallet and the balance is updated on the platform.
"The risk for lenders and borrowers is limited as Debitum Network is only the platform facilitator," Povelauskas says.
Baumwald continues that Celsius is "trying to be as compliant as possible both from the borrowing/ending side of things and from the cryptocurrency side."
"We work with BitGo as our custodian for funds in order to keep all deposited coins as safe as possible," he says.
Celsius, however, has some geographical restrictions as at the public launch of the program they'll begin with just the United States.
"Once our process is stabilized we plan to expand to as many other countries and territories as possible. Our private launch is available globally (minus a few obvious countries where it's not kosher for us to do business)," Baumwald says.
These restrictions are also applicable to loans themselves.
"In the US, loans are for one year (but can be extended). Outside the US, our loans are open-ended and last for as long as the borrower wants them to last," he explains.
Debitum is already past that initial stage of operating within a single country.
"Any business can take out a loan if their country of operation legislation allows them to do so," Povelauskas says. As for how long-term the loan could be, he says, "We recommend anywhere from 2 weeks to 18 months. However, we accept long-term loans as well. Currently, there is a loan available with a term of 34 months."
The crypto loan space is very small, both companies agree.
"There are certainly other projects and companies entering this space but we feel that engaging them with a more collaborative approach is beneficial to everyone within this community," Baumwald says, while Povelauskas adds, "We are happy to say that Debitum Network together with Funding Circle, Mintos, Grupeer we help fund business, build local communities and help grow the economy."
Taking out a loan might just be the step in the right direction that both ICOs and the market itself need.
"Enabling crypto to be used for loans can help provide an intrinsic value, which can bring a little bit more stability, especially when compared to cryptos that are accepted for loans and those that are not. When cryptos are accepted as collateral for loans suddenly your crypto asset value can be used to drive businesses, as well as bring you returns," Povelauskas concludes.
Meanwhile, on Thursday, Genesis Global Trading, one of the largest over-the-counter cryptocurrency dealers, said it has loaned USD 553 million in digital assets to institutional borrowers including hedge funds and other financial firms since March. Today, the New York-based firm has USD 130 million in active loans denominated in Bitcoin, Ether, XRP, Bitcoin Cash and other coins.
---