Blockchain Might Bring Billions of People into the Global Economy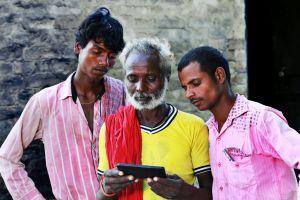 Globally, 62% of people aged 15 or over have a bank account, while 73% of the Earth's (over-15) population have no formal savings.
These World Bank stats underline the serious challenge the global economy faces from financial exclusion, which according to the G20's Global Partnership for Financial Inclusion (GPFI) carries "threats to financial integrity and international security […], social and political stability, and even potentially financial instability."
In other words, financial exclusion isn't unfortunate solely for those without a credit card, which is why it may be reassuring to hear that the blockchain is once again poised to offer its help with yet another global problem. It's beginning to be used as a means for providing micro-financing and micro-lending to the world's 'unbanked' populations, providing a secure way for people to receive micro-payments and -loans without having to prove their 'creditworthiness' to a bank.
Of course, even if blockchain tech can help include whole new swathes of people in a world economy often too cautious to include them, it can't guarantee that this economy will improve enough to lift them fully out of hardship or deprivation.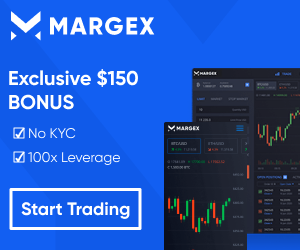 Two Billion in a Wallet
Everex project might become an example of what blockchain can do for micro-finance. Having finished its initial coin offering (ICO) in August 2017 with around USD 26.7 million of Everex (EVX) token sales, it plans to offer a range of financial services that run off the Ethereum blockchain.
Chief amongst these is its Everex Wallet, which it aims to use to bring two billion unbanked people into the world economy. The wallet should provide users with requested amounts of EVX tokens, which can then be withdrawn through participating ATMs and currency exchanges for fiat currency.
It's through such micro financial activity that the users should not only be able to receive or send vital funds to or from relatives, but should also be able to build up credit scores.
"Generating credit scores on the basis of mobile data will allow us to serve the microfinancing needs of many un- and underbanked individuals," in interview with Finextra explained Everex CEO Alexi Lane.
New ecosystems and economies
It's on the basis of such advantages that a raft of other startups intend to rival Everex for its business in the micro-financing sector.
London-based Cashaa aims to provide what is essentially an online bank account that can store fiat and cryptocurrencies, while the Brazil-based Moeda is in the process of launching a blockchain-based cooperative banking system that will enable peer-to-peer payments and micro-business loans.
Some startups are being even more ambitious in their aims: Sweetbridge (based in San Francisco) is trying to build "a brand new economy" based around blockchain-enabled networks and resources. One of its first specific products is a lending service that enables users to borrow money against the value of their own cryptocurrencies.
Financial inclusion via education
Some companies, however, are attempting to increase financial inclusion in more indirect ways. Pigzbe is a London-based startup that's planning to launch a blockchain-based 'piggy wallet,' intended to teach children about 21st Century finance and to provide cost-effective international micro-payments.
"At Pigzbe we look at micro-financing from a family and educational perspective," CEO Filippo Yacob told Cryptonews.com "Through blockchain technology […] Pigzbe enables instant, frictionless and borderless transactions with a clear digital trail. More importantly, this is at a fraction of the cost of what banks currently offer."
By teaching kids how cryptocurrencies and modern, digital finance works, Pigzbe will increase financial inclusion simply by helping to instruct a new generation of financially savvy individuals.
"There have been a number of studies […] that show a direct correlation between lack of financial education early on and high levels of bankruptcy and debt later in life," Yacob affirms.
The poorest of the poor?
There is, therefore, plenty of encouraging evidence to suggest that blockchain technology has considerable potential in increasing financial inclusion.
Still, there are numerous questions regarding the micro-financing industry in itself, with some organisations, such as World Economic Forum, stating that micro-lending is still too young for us to know whether it really works in helping the 'poorest of the poor.'
There's also the fact that its performance appears to correlate strongly with that of traditional financial markets, as evidenced by the relative downturn it suffered after the 2007-8 financial crisis (and as evidenced by the decline in pocket money that UK children have suffered since 2007-8).
As such, it can't be wholly relied upon to provide an unspoiled island of hope in times of stress, and is arguably no substitute for far-reaching and sustainable international development.