The Jimmy Song-Joe Lubin 'Bet' Probably Won't Go Ahead
Disclosure: Crypto is a high-risk asset class. This article is provided for informational purposes and does not constitute investment advice. By using this website, you agree to our terms and conditions. We may utilise affiliate links within our content, and receive commission.
On Monday, two prominent crypto figures infamously struck up a little wager. Joseph Lubin – the founder of Ethereum "production studio" ConsenSys – bet that there will be mainstream adoption of a blockchain-based platform within five years. His bet was picked up by Bitcoin Core developer and a partner at Blockchain Capital, a venture capital company, Jimmy Song who believes that the use of blockchains will remain restricted to cryptocurrencies such as bitcoin.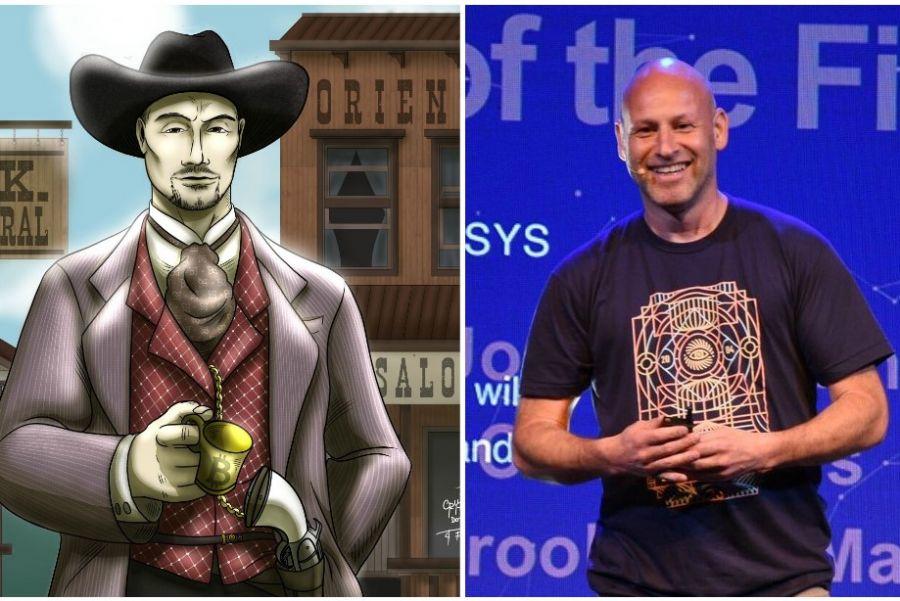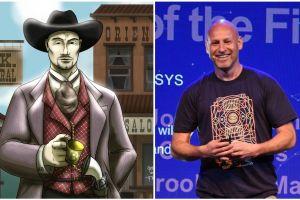 However, as excited as some of us may be at the prospect one of these figures handing over a fortune in bitcoin to the other, there's a very good chance the bet may not go ahead. On the one hand, an analysis of the discussion leading up to it suggests that agreement on terms will prove highly fraught. On the other, recent tweets from Song already hint that he may be backing away from his initial bullishness.
No agreement?
Returning to the content of the 'bet' itself, it arose when Jimmy Song said "I don't really see much of this stuff gaining much traction" in response to a presentation of a new blockchain-based platform (Clovyr). Lubin replied, "I'll bet you any amount of bitcoin that you're wrong."
Even though it was out of this exchange that the bet was shook upon, it makes it hard to imagine the pair agreeing on its terms.
The main reason for this is that all Song really claimed via his original statement was that "much" in the way of the blockchain applications being proposed at the moment won't gain "much" traction.
As such, he may be open to some of them – let's arbitrarily say five – gaining traction, while at the same time Lubin may very well be unwilling to bet any higher than this number when it comes to ironing out the exact details. Put differently, it looks like Song would be unwilling to go with the hardline bet that none will be successful in winning a significant level of adoption within five years, which in turn may be a turn off for Lubin.
There is therefore a good chance that any attempt to agree on terms will fail, and much the same argument applies to the problem of what quantity of traction qualifies as "much."
Searching for a 'good objective metric'
Mati Greenspan, a senior market analyst at social trading network eToro, is also less-then convinced about the bet.
"This bet is still missing some critical details," he says.
"It's not a real wager with agreed terms. No amount was set, nor criteria to determine the winner. Although they did say that they would discuss the terms on Twitter, judging from Jimmy's post-panel tweets, I'm doubtful that this will actually happen. Let's take this as a gentleman's bet [a bet in which no money is bet; only the honor of the two parties is at stake] for now."
The "post-panel tweets" in question are those Song posted in a thread beginning at around 6.45 AM (CEST) on May 15. Its last entry reads:
"Any suggestions on a good objective metric that fairly measures whether a non-money blockchain project gets traction would be great. In the meantime, I had a great time…"
As the above suggests, Song himself is unsure whether satisfactory terms could ever be agreed on, suggesting that his bet with Lubin may be just another case of rival crypto camps ribbing each other for the sake of notoriety.
Not only money
Either way, it's worth pointing out the possibility that Song would lose his bet if it went ahead as initially described in most news outlets, since non-cryptocurrency blockchains are beginning to witness modest adoption.
"In fact, we're already seeing the integration of blockchain technology into mainstream applications including from large corporations," Mati Greenspan explains. "Walmart's pilot to track produce across their various supply chains is going swimmingly. HSBC has also made its first financial transaction using blockchain technology."
Greenspan also notes that Microsoft, Amazon, and Salesforce have begun offering their enterprise customers blockchain-based solutions, while the positive representation of adoption he offers is backed up Csilla Zsigri, a senior analyst at 451 Research, an information technology industry analyst firm.
"Our research shows that business interest in blockchain is picking up beyond cryptocurrencies," she tells Cryptonews.com.
"According to 451 Research's Voice of the Enterprise, Digital Pulse Q4 2017 survey, 4% of surveyed enterprises are using blockchain in production, 12% are working on proofs of concept, another 10% have plans to implement it in the short term and a further 17% are considering to implement blockchain technology."
Zsigiri also notes that "anything that has value – not only money – can be 'put on the blockchain': diamond, land, intellectual property, identity, etc.," underlining the potential for applied blockchain tech to gain significant traction in a number of different areas.
Debates are productive
Song, for his part, might not be disputing such progress, since his original statement at the Consensus 2018 conference wasn't about denying that any applied blockchain could have success, but about the superficiality and naivety of many pitches for new platforms:
"The thing I said that got everything started was just the frustration with vague decks that have very little technical detail. Granted, you have a general audience, but come on, you have to provide a bit more detail than 'we'll fix everything.'"
Still, even if his 'bet' never goes ahead, the factious debate surrounding is not without its wider benefits, according to some commentators.
"I think debates (as well as competition) are a good thing," Csilla Zsigir says. "They can fire you up and humble you at the same time. Very creative and disruptive things can come out of it."
_____________
What do surveys say about blockchain adoption:
A survey, conducted on around 200 senior-level financial executives by the Financial Executives Research Foundation (FERF), found that 30% of businesses expect to commit more resources to support blockchain technology within the finance area in the next 18 months, while 36% have already experimented with or piloted blockchain technologies.
Another recent survey by Gartner, showed that out of more than 3,000 Chief Information Officers (CIOs), 34% said their business had absolutely no interest in the technology, while the others are at varying stages of adoption – even if they are only thinking about it.
On Tuesday, Deloitte, one of the 'Big Four' accounting firms, released survey of more than 1,000 executives at major corporations across seven countries. The results are below:
74% of the respondents see a "compelling business case" for the use of blockchain.
34% say their company already has some blockchain system in production.
41% expect their organizations to deploy a blockchain application within the next year.
40% reported that their organization will invest at least USD 5m in blockchain technology in the coming year.
22% say they still lack a compelling application to justify its implementation.
43% of respondents identify blockchain as one of their "top five strategic priorities".
When asked which blockchain use cases they are working on:
53% identified supply chain-focused systems.
51% reported Internet of Things integration projects.
40% highlighted efforts around digital records.
30% said they were creating payments applications.
40% identified digital currency projects as those they were invested in producing.
---