The Incredible Case of Quadriga: Fake Accounts and Lost Millions
Disclosure: Crypto is a high-risk asset class. This article is provided for informational purposes and does not constitute investment advice. By using this website, you agree to our terms and conditions. We may utilise affiliate links within our content, and receive commission.
Failed Canadian exchange Quadriga CX was seemingly a fraudulent crypto exchange and does not even "provide any visibility into whether Quadriga was operating profitably or not", according to the latest report from the QuadrigaCX CCAA (the Companies' Creditors Arrangement Act) monitor. And while it claims that the reportedly deceased CEO Gerald Cotten was behind it, it's not yet clear who (if anybody) else was involved and where is the money users lost.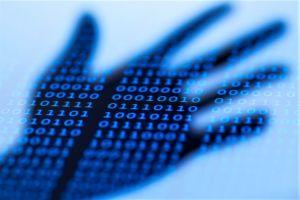 As a reminder, the CCAA is a Federal Act that enables corporations with financial issues to restructure their affairs, when the company applies to the Court for protection under this Act. Quadriga was granted temporary bankruptcy protection in a Canadian court earlier this year.
The assets of Cotten and his wife include real estate, vehicles, aircraft, securities, sailboats, and gold and silver coins, with value of USD 9 million, and the trustee wants to seek recovery and liquidation of the preserved assets for the benefit of creditors and the recovery of Quadriga funds.
The report says that "the Monitor has relied upon the information available to it from Quadriga, its independent contractors and other parties with historical involvement with Quadriga", but states that "funds received from and held by Quadriga on behalf of Users appear to have been used by Quadriga for a number of purposes other than to fund User withdrawals."
It describes the following scheme: Cotten allegedly would set up a fake account, fund it with millions of dollars of both fiat and crypto, neither which exist, then buy real crypto from users and move it off the exchange to "competitor exchanges into personal accounts controlled by Mr. Cotten."
In the words of the monitor: "Mr. Cotten created Identified Accounts under aliases where it appears that Unsupported Deposits were deposited and used to trade within the Platform resulting in inflated revenue figures, artificial trades with Users and ultimately the withdrawal of Cryptocurrency deposited by Users and […] Substantial Funds were transferred to Mr. Cotten personally and other related parties. The Monitor has not located any support justifying these transfers."
As the monitor alleges, "passwords were held by a single individual, Mr. Cotten and it appears that Quadriga failed to ensure adequate safeguard procedures were in place to transfer passwords and other critical operating data to other Quadriga representatives should a critical event materialize (such as the death of key management personnel)." Death did happen and it was impossible for the monitor to verify many of the information or find the missing assets. The exchange was not transparent when it comes to its profitability; it didn't have internal controls or keep accounting records either, and it did not separate customer assets from Quadriga's assets. The report notes "the lack of formal books and records and inability to access certain encrypted devices".
At the Filing Date, the report says, approximately 76,000 users were owed a combination of fiat and cryptocurrency by the exchange, including almost USD 5.5 million and close to CAD 67 million, 26,295 BTC, 122,743 Litecoin, 89,924 Ethereum, etc. Total holdings is about USD 162 million, out of which is the equivalent of approximately USD 106 million in crypto and USD 55 million in fiat holdings.
_________________________________
_________________________________
Apparently, in three years between 2016 and 2019, Cotten transferred 9,450 BTC, 387,738 ETH and 239,020 LTC out of Quadriga, but it's not clear if it's from the fake accounts. He used some the crypto as a security for margin trading accounts he himself established on other exchanges. "Trading losses incurred and incremental fees charged by exchanges appear to have adversely affected Quadriga's Cryptocurrency reserves." Some portion of it was returned to Quadriga, but 5.6 bitcoins not returned were transferred to wallets likely owned by Cotten, and 1426.2 bitcoins were moved to wallets of unidentified owners.
Cotton had full access to the platform but the system did not record his activities on his demand. "User Account obligations as at the Filing Date indicate Quadriga ought to have held CAD74.1 million and CAD140.5 million of Fiat and Cryptocurrency respectively", says the report. "The Platform does not report and Quadriga does not track where these Funds, if they do exist, were to have been physically, or in the case of Cryptocurrency, digitally maintained."
Cotten might have moved the crypto through Quadriga accounts that were under pseudonyms. "Approximately 95% of all Identified Account activity was processed through an Account in the name of Chris Markay." It had USD 166 million of fiat credits and 34,806 BTC and 540,011 ETH in cryto deposits while only 1% of all that was supported by documents as a proof it existed.
In regards to the funds recovered so far, the report states: "The Monitor has recovered Fiat totalling CAD 31.5 million from various sources. Subsequent to the bankruptcy date, the Trustee has recovered an additional CAD 0.5 million. The Trustee has identified and is pursuing the recovery of an additional approximately CAD 900,000 from one of the TPPs as a result of its investigation and information obtained pursuant to earlier Orders of this Court". Furthermore, the Monitor has "taken possession of or identified Cryptocurrency valued, in Canadian equivalent dollars as at the Filing Date, at approximately 1.0 million [dollars]."
Meanwhile, in February, Cryptonews.com reported that many have already suspected that all his might have been a case of mismanagement and an attempt to cover it up.
The QuadrigaCX CCAA monitor report was first discovered by Canada-based commercial litigator Evan Thomas.
In either case, as many experts have stressed previously, crypto users should keep their private keys to their coins offline, e.g. in hardware wallets such as Ledger, Trezor, KeepKey and others.
---