The Crypto Fun Side: Collection of 20 Memes and Jokes
Although news of hacks are hardly fun, the crypto community is well-known for taking everything in stride and having a few jokes at their own expense. Even if the market somehow collapsed, you could bet you'd see loads of jokes about it, even from people who were painfully hit by it, as this mindset helped the community survive loads of breaking events.
The week started with Lightning Network coming to the Apple Watch, a Nobel prize winner shunning crypto, Charles Hoskinson predicting when crypto will be ready for institutional money, and a new Bitcoin Improvement Proposal. Then the Binance hack shook the cryptoverse, which gave birth to a myriad of discussions, including a reorg debate. Meanwhile, Bitfinex wants to do an IEO, Bitcoin moves above USD 6,000, Facebook makes crypto ad U-Turn, French giant chooses Ethereum for its experiment, and the week ends with a US Congressman wanting to outlaw crypto, while traders are trying to guess when the next altcoin season may start.
____________________
-insert cryptocurrency of choice here-
Flirting 101.

💯success rate guaranteed. 🔥#Crypto $TRX #Tron pic.twitter.com/27aODdM7fp

— TRX Colony (@TronColony) 5 May 2019
__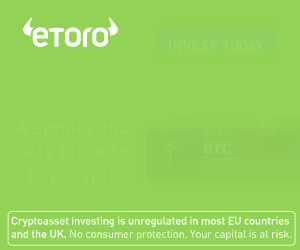 What they mean when they say "disrupting the market." Dogecoin did it first.
Soon, I will create a web application to exchange #crypto currencies
Are there any suggestions? pic.twitter.com/k8skFJfaA8

— benhana tameur (@benhanatamer) 5 May 2019
__
Yet again the IRS fails its people and holds them away from the future.
Using sophisticated modeling techniques we've determined that this is what every small town in America would look like if the IRS had issued more guidance on cryptocurrencies over the last few years pic.twitter.com/JOdC7FVoa4

— Neeraj K. Agrawal (@NeerajKA) 9 May 2019
__
Write whitepapers the way Justin Sun does with this super-useful tool!
Exclusive image of Justin Sun's keyboard! from r/CryptoCurrency
__
Impossible is nothing.
Here we see my brothers and sisters that survived 2018. pic.twitter.com/qpwQLTXGJm

— Panama Crypto ⚡ (@Panama_TJ) 7 May 2019
__
When you're all about that alt life.
Hey look it's one of my alt bags pic.twitter.com/ENG3H1z3nW

— CoLo (@Bitccolo) 7 May 2019
__
"Predator" is a relative term.
Traditional finance vs Bitcoin ...pic.twitter.com/90vgb61or8

— Alistair Milne (@alistairmilne) 7 May 2019
__
Why would you need a lambo when you can get this during the next bull run?
__
If you're still not sure how the crypto food chain works (pun sort of intended), this will prove helpful.
Crypto Food Chain pic.twitter.com/2rDhKbOaXq

— CryptoChimp (@Cryptanzee) 5 May 2019
__
Even horses have a wider worldview.
Crypto twitter in horse form. pic.twitter.com/m2cfdbadQi

— I am Nomad (@IamNomad) 5 May 2019
__
"We're all in this together" yeah right.
5 May 2019
__
I mean, maybe it could be worth something, but you should definitely do your own research first.
Anyone heard of this $USD altcoin? From what I understand: is pre-mined, emission schedule secretly determined, neither quantity outstanding nor authenticity can be cryptographically proven & most abominable cannot directly hodl private keys. Is @federalreserve altcoin a scam? 🧐 pic.twitter.com/pvTbVgso7B

— Trace Mayer (@TraceMayer) December 9, 2017
__
When you buy the dip, only to realize it's a dip with many more layers…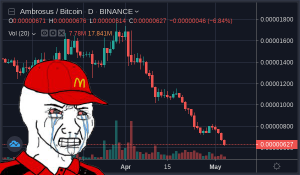 __
Go away, nobody likes you.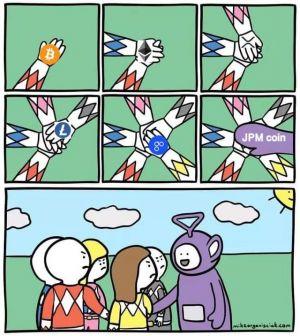 __
When a crypto investor gets mugged… and we don't like forks, do we?
__
Fire cannot burn the original cryptocurrency.
Bitcoin vs recent FUD from r/cryptocurrencymemes
__
You can practically hear him whistling a careless tune.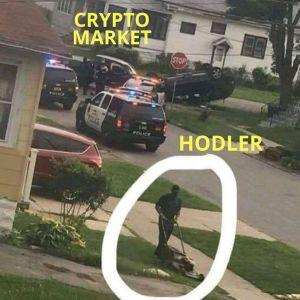 __
And confuse yourself as well.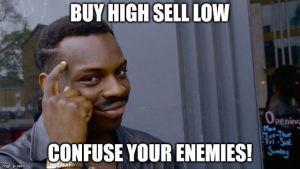 __
People in your vicinity are confused about Bitcoin? Here's a good way to explain stuff.
What the hell did I just hear? 🤣 pic.twitter.com/Xuuk6T86k7

— CrypToro (@CrypToroMx) 9 May 2019
__
"Understanding cryptocurrencies for complete noobs."
__