Terra Reviving, Panels Discussing, Pigeon ft. PM Rapping and 20 Crypto Jokes
Disclosure: Crypto is a high-risk asset class. This article is provided for informational purposes and does not constitute investment advice. By using this website, you agree to our terms and conditions. We may utilise affiliate links within our content, and receive commission.
This week began following crypto fund flows turning negative last week, LUNA and UST jumped after a revival plan officially passed a vote, and Changpeng Zhao shared lessons learned from the Terra fall and said he is 'pleased by the crypto industry resilience'. The co-founder said that tether is fully backed and always redeemable for USD 1, Ethereum Beacon Chain experienced a 7-block reorg, OpenSea unveiled a protocol that allows anyone to set up new and decentralized NFT marketplaces, Seth Green teased his NFT show despite its star, a Bored Ape, being stolen, and the NFT market showed signs of recovery despite a low trading volume. Coinbase reportedly 'frequently' asks employees to rate each other, and skeptical Twitter users said that SBF's USD 1bn campaign donation is an 'investment' strategy.
In the people-discussing-relevant-things portion of the news: Davos participants hinted that as countries advance fiscal cooperation higher taxes could come crypto's way, that governments and companies will need to develop standards and rules for the metaverse, and that despite rising nominal interest rates, the real rate is likely to be "nothing or next to nothing". Circle CEO said that people want digital cash and governments need to accept that, the IMF chief spoke of crypto 'pyramid' concerns but also urged regulators not to abandon crypto progress, and the FTX.US president said that Bitcoin mining can be a force for good or bad but that banning it doesn't solve anything.
As the bankers say that the purported benefits of a US CBDC are "uncertain and unlikely to be realized", banks are yet again exploring blockchain and tokenization, and SWIFT partnered with Capgemini to test how domestic CBDCs can be interlinked. In South Korea, regulators are set to inspect the companies linked to Terra, while the government is indicating that more crypto regulation is incoming, and Upbit operator Dunamu faced scrutiny over an affiliate's 2020 USD 103M LUNA sale. Japanese opposition leaders joined MPs and business leaders in calling for a change in tax law to stop an "outflow" of crypto-related talent, the US Acting Comptroller of the Currency said that the crypto industry's custody and ownership rights are 'fundamental problems' that need solving, and even Christine Lagarde's son doesn't listen to her warnings about crypto, becoming an investor instead. Meanwhile, a South Korean woman got five years in jail after she had met a man on a chat app, drugged him, and stole USD 87,000 in crypto.
Also, the Ukrainian Eurovision winner is selling NFTs in support of Ukraine's defense, and check out the Ukrainian deputy PM rapping with pigeons to encourage more crypto donations.
The Central African Republic moved ahead with its crypto hub initiative despite World Bank's concerns, while CoinShares said that current Fed rate hike expectations are already priced in for BTC. Lastly, MetaMask found a way to help crypto scam and phishing victims.

Now, let's laugh at some carefully collected, attentively selected, crypto-flavored jokes.
__________
Good morning, crypto twitter!
Gm dip buyers pic.twitter.com/k7VRyx1x24

— xamanap (@xamanap) May 13, 2022
__
We're in the luna market.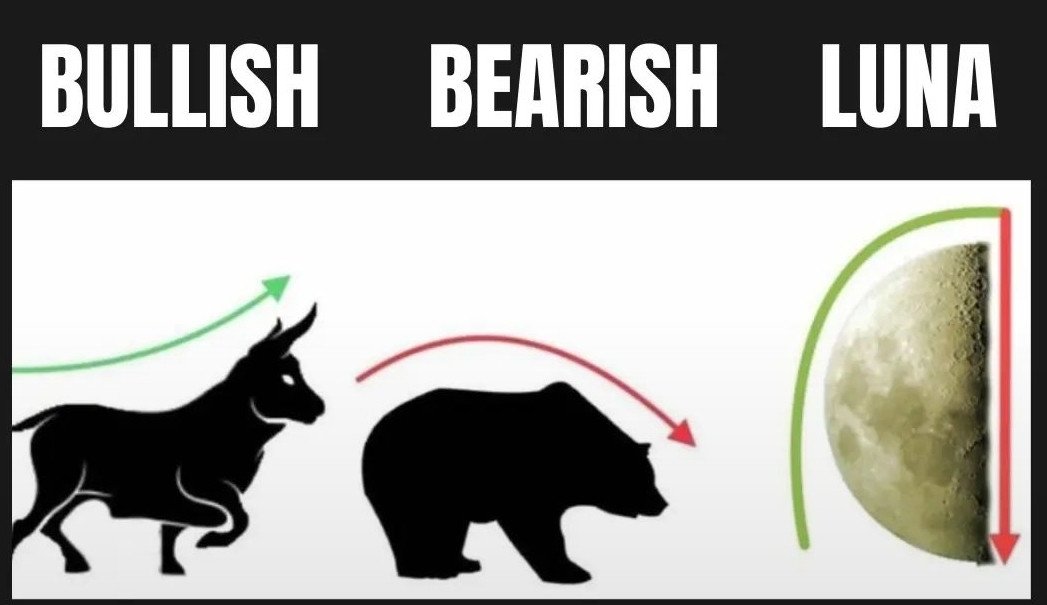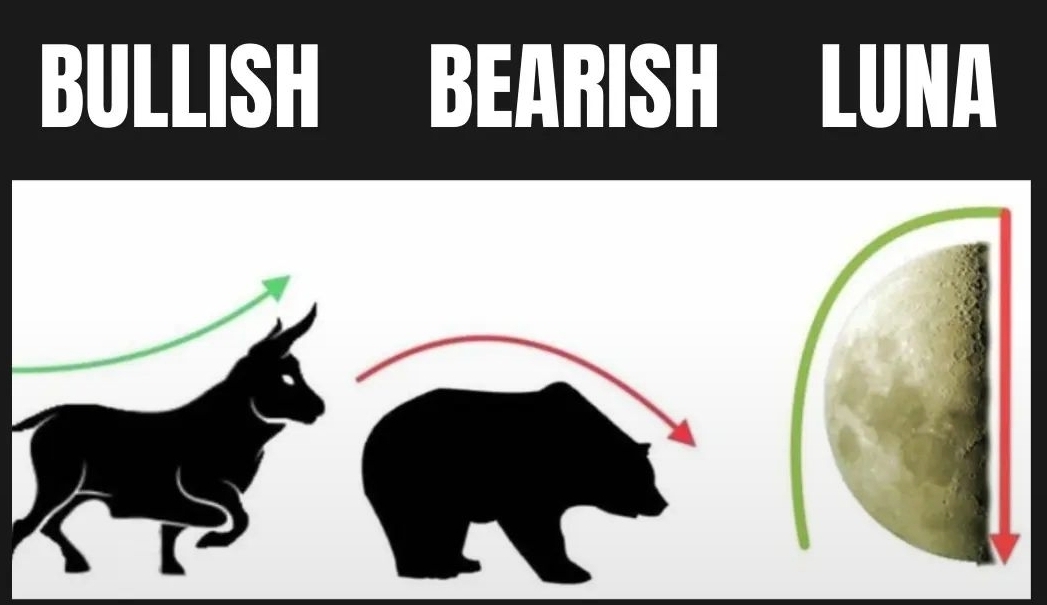 __
So many mistakes…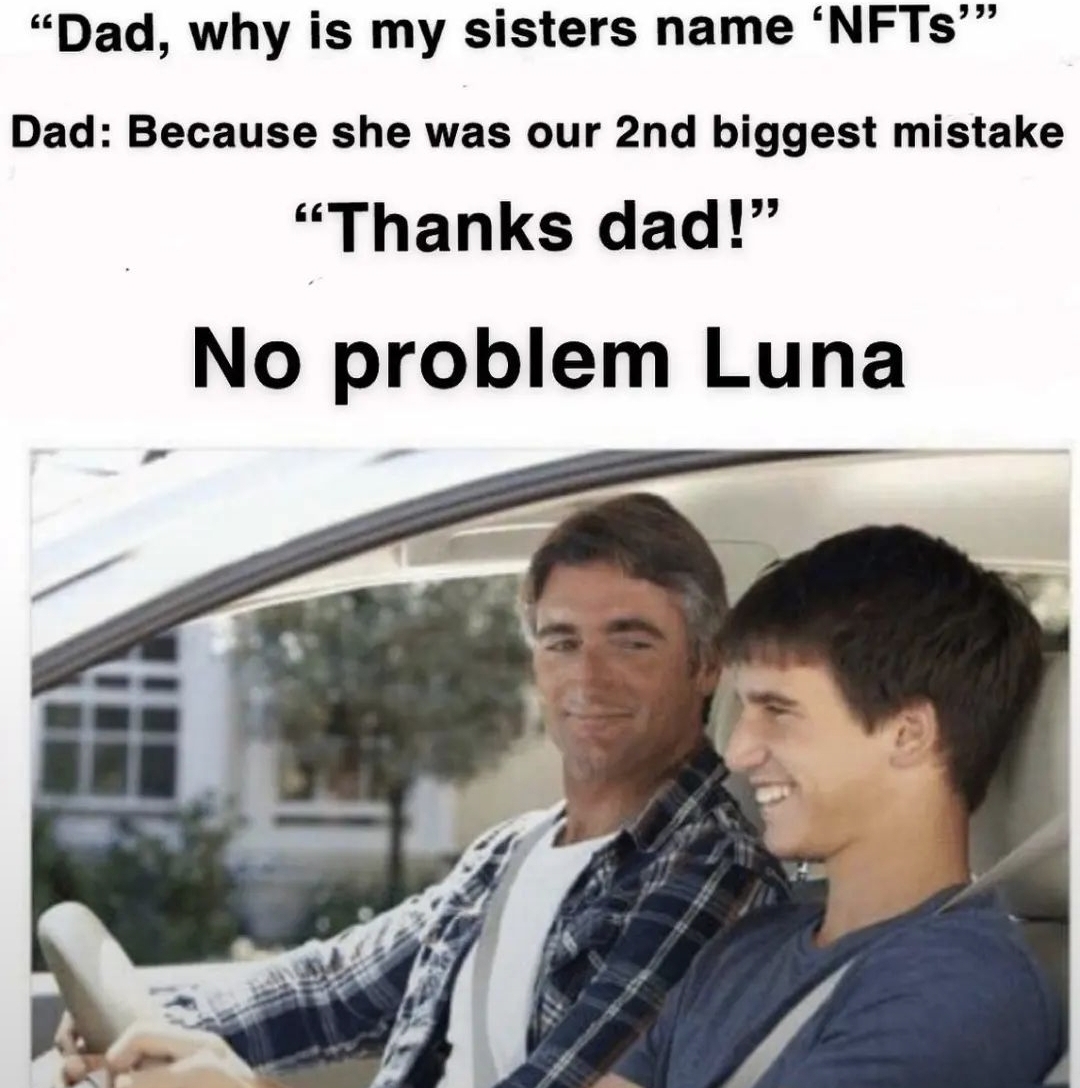 __
Seriously. You're not listening.
https://www.twitter.com/WallStreetSilv/status/1528986656119848961
__
Let's see some market analysis.
__
How's your wallet doing?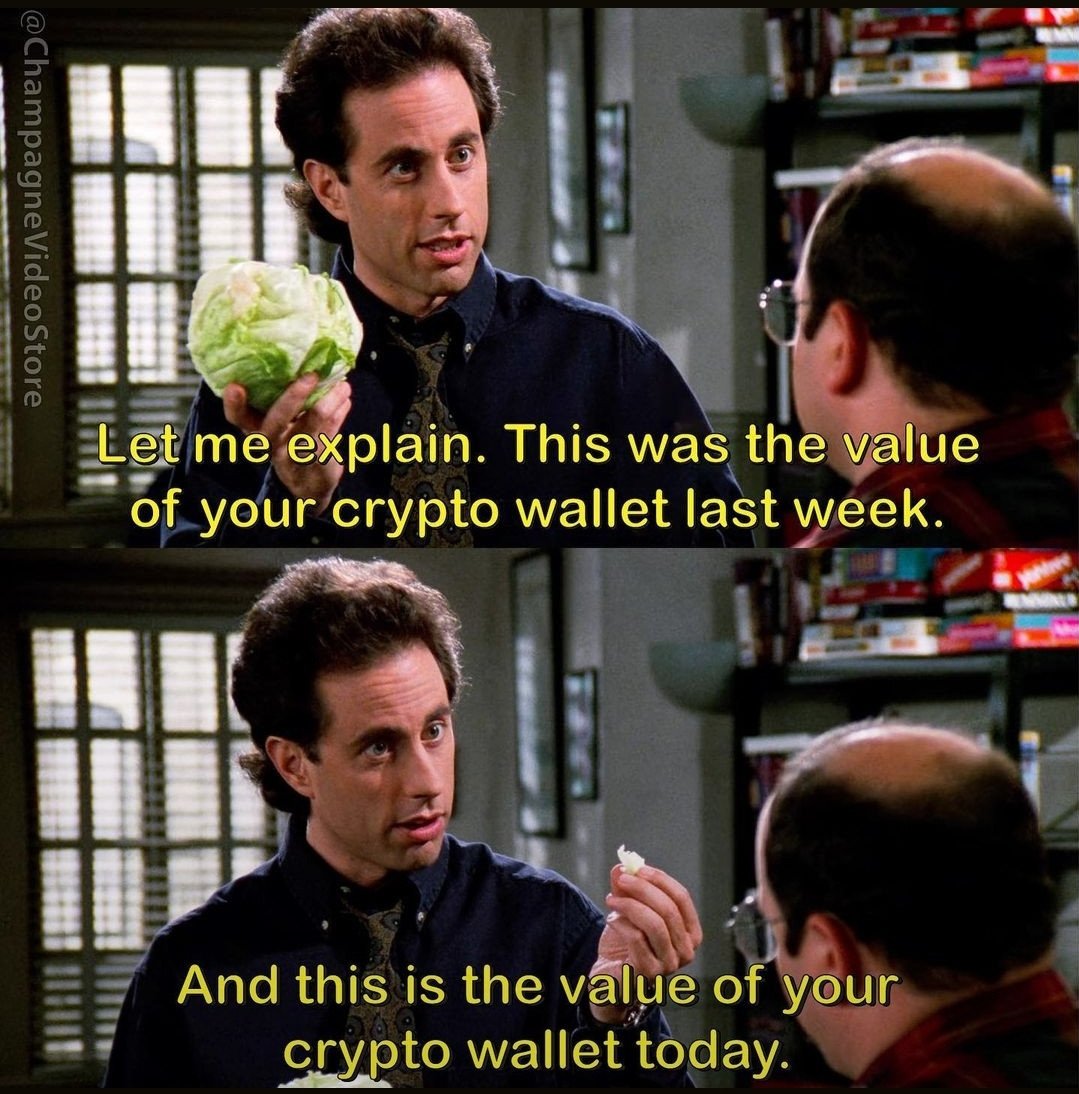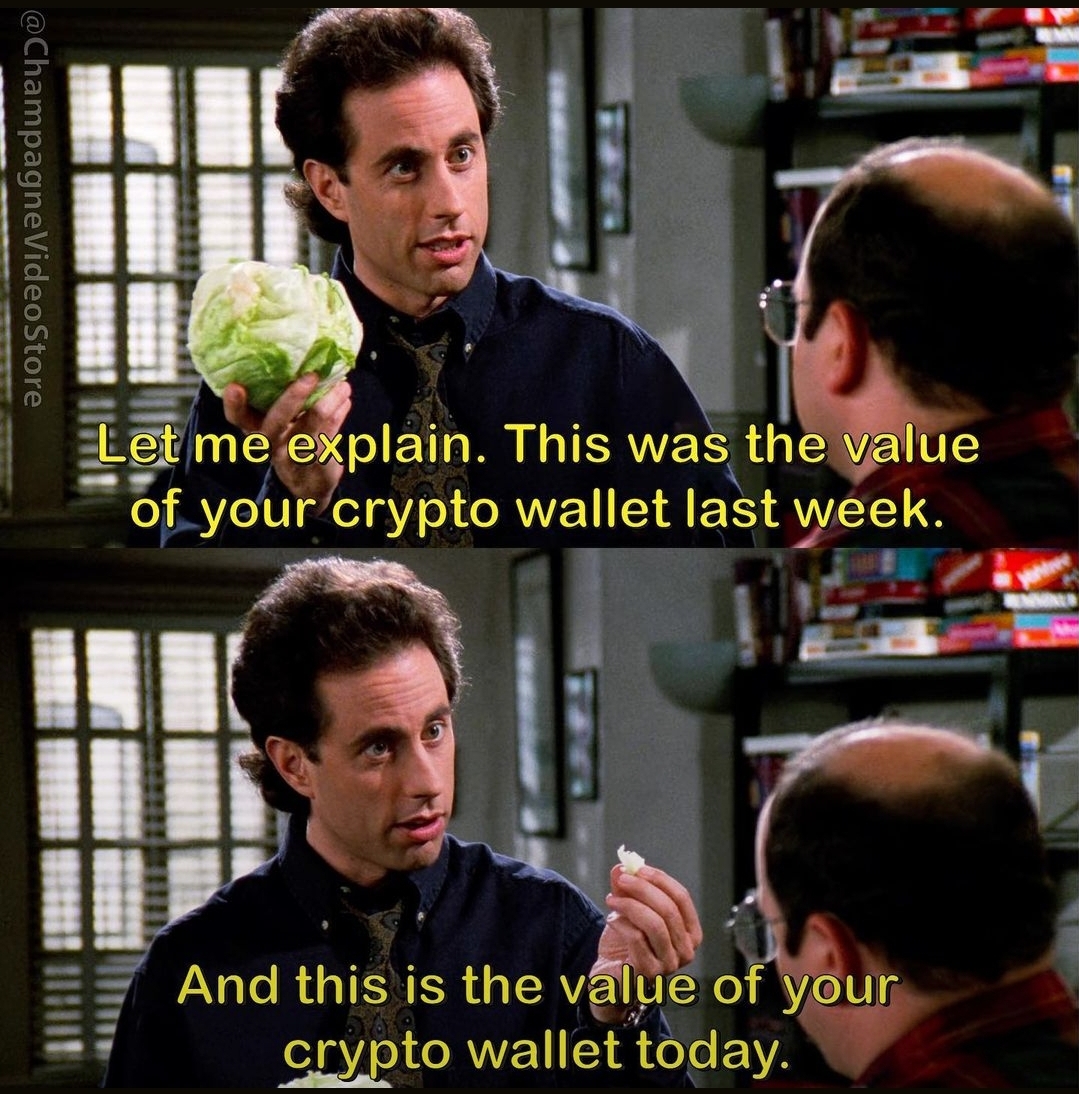 __
Looking good!
#Bitcoin pic.twitter.com/HjViPbS6DP

— Dennis Parker (@Xentagz) May 24, 2022
__
Trading evolution.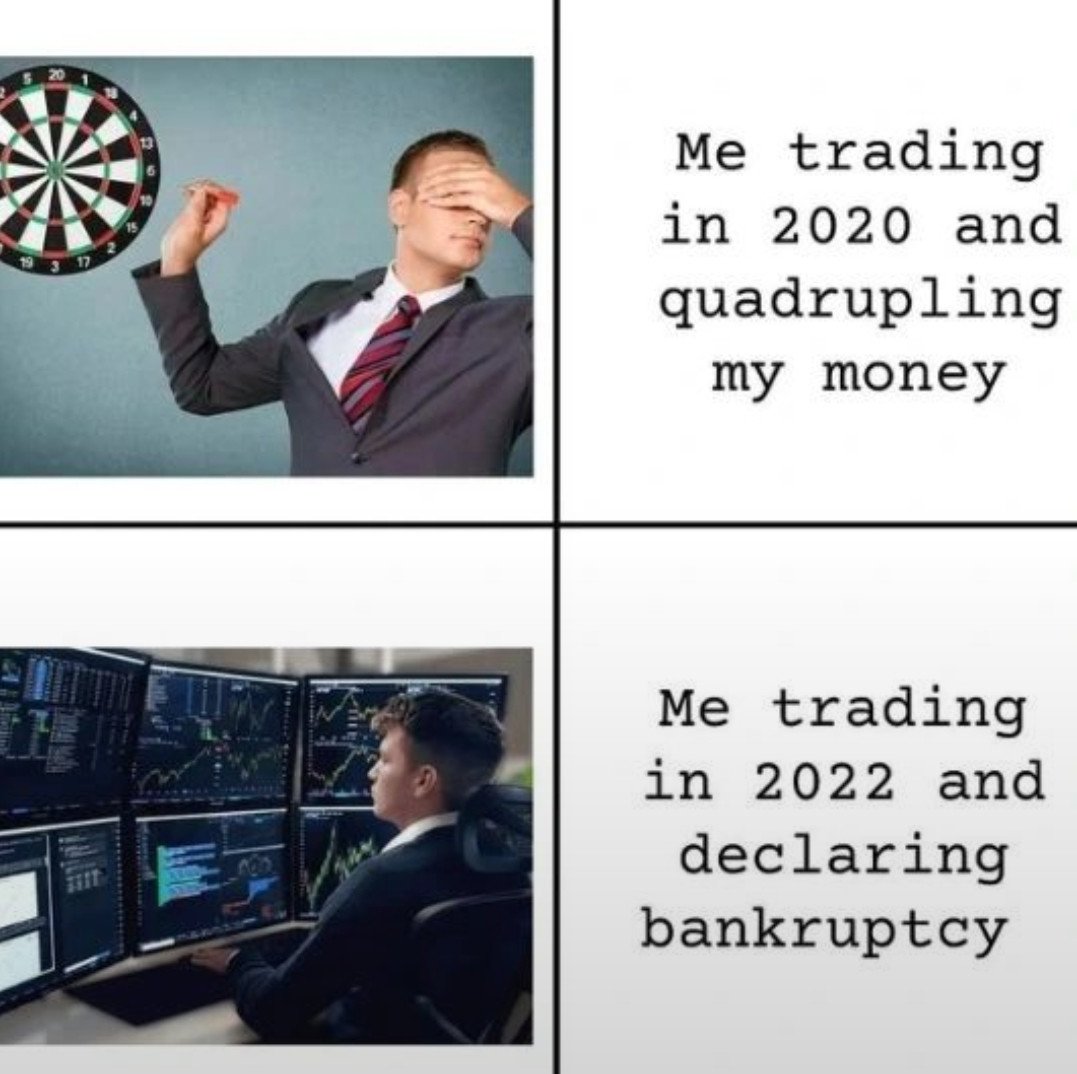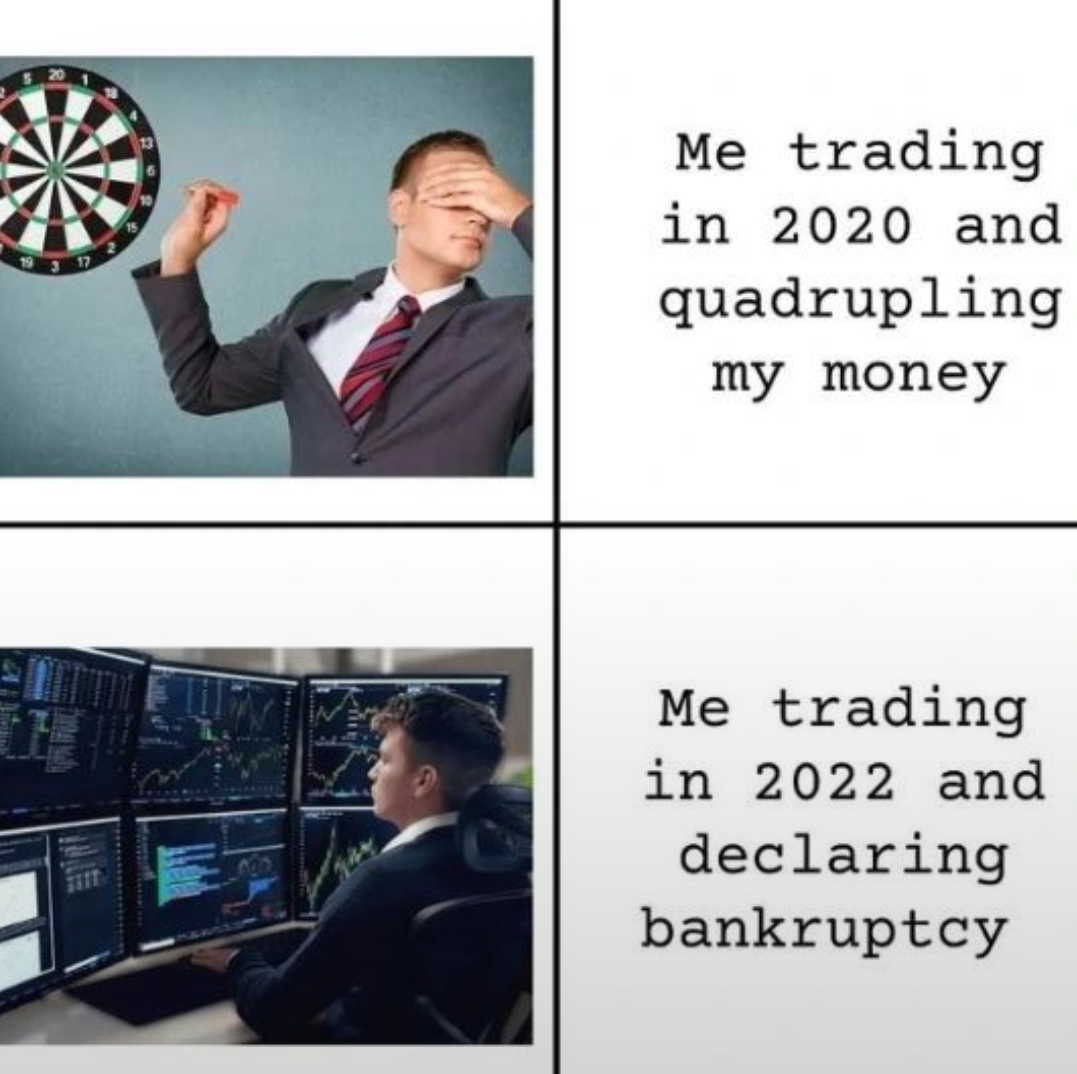 __
Here's a piece of simple investment advice.
My bear market investment plan pic.twitter.com/UL2B87HrXf

— Alex Krüger (@krugermacro) May 24, 2022
__
Well, you know what they say: epidemics and wars a dip buyer make.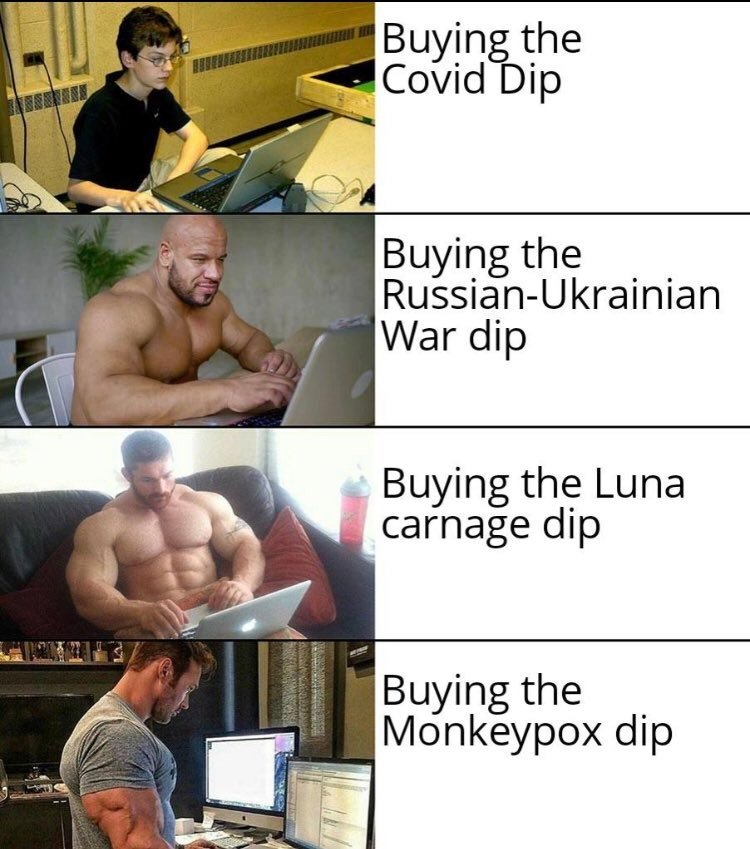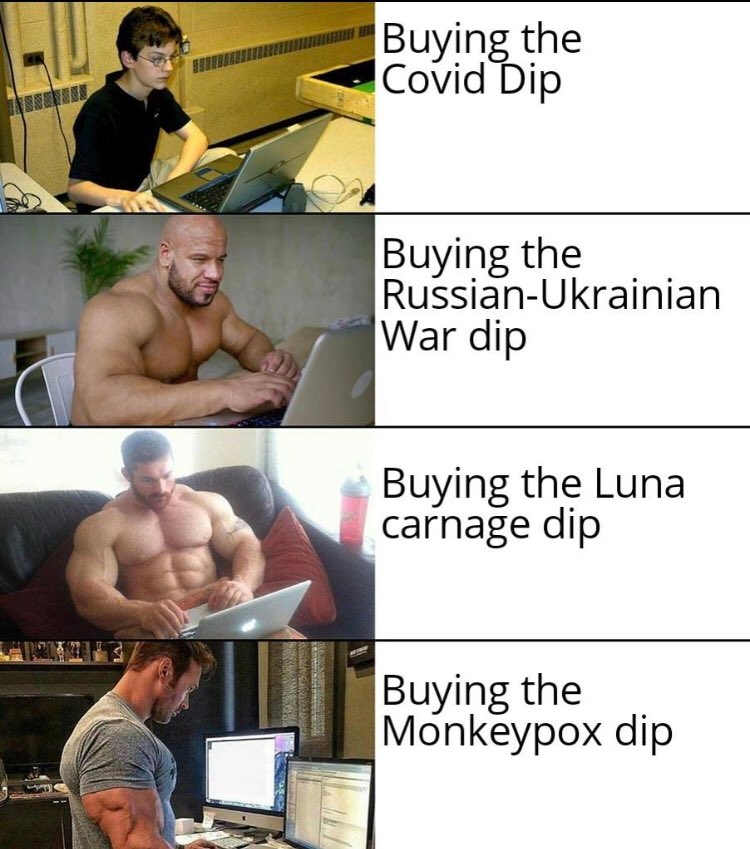 __
That was fast.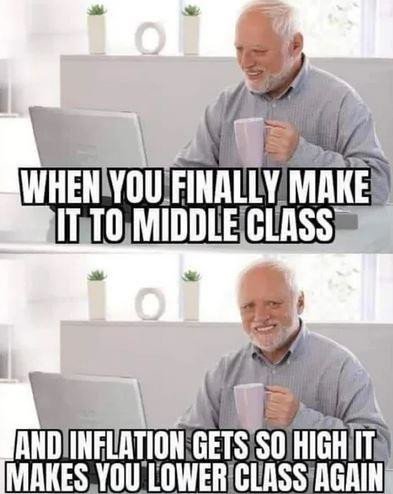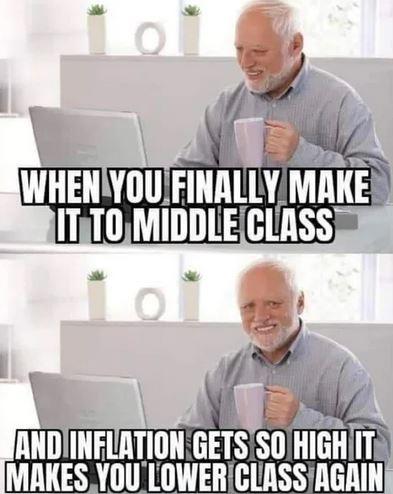 __
Doing great, Jerome. Almost there…
May 19, 2022
__
Unintended adoption in the hidden plain sight.
__
Listen to experts discussing important stuff and relevant things.
This is what the bottom sounds like.

Send us out of goblin town swiftly. pic.twitter.com/dk0axPoZbs

— K A L E O (@CryptoKaleo) May 26, 2022
__
And this is what those discussions lead to.
May 26, 2022
__
There goes the wallet. Damn you, gran-gran! Damn you to hell!
pov: clicking a link in web2 vs in web3 pic.twitter.com/I08uXObmFs

— kmoney (@kmoney_69) May 25, 2022
__
'Bless you!!'
__
Remember BTC in 1987? Crazy times, man.
i remember buying 0.5 btc in 1995

— TraderSZ (@trader1sz) May 19, 2022
__
Heey, remember when all the people gave up on the Internet? Crazy times, man.
Pack it up

It's over$BTC #BTC #bitcoin pic.twitter.com/bqD8PZwh9e

— Picasso (@cryptopicasso) May 24, 2022
__
And here's your historical documentary for the week.
The great bear market of 2022.mp4 pic.twitter.com/tOPCWUj14m

— Jim (@JimBTC) May 11, 2022
---