Spain is Preparing for Crypto Fiesta
Disclosure: Crypto is a high-risk asset class. This article is provided for informational purposes and does not constitute investment advice. By using this website, you agree to our terms and conditions. We may utilise affiliate links within our content, and receive commission.
"This year, I have seen a lot more serious businesses start accepting Bitcoin and altcoins." "A lot of people just don't trust governments to make sound financial decisions. That's why a lot of us are now keen to make investments in cryptocurrencies."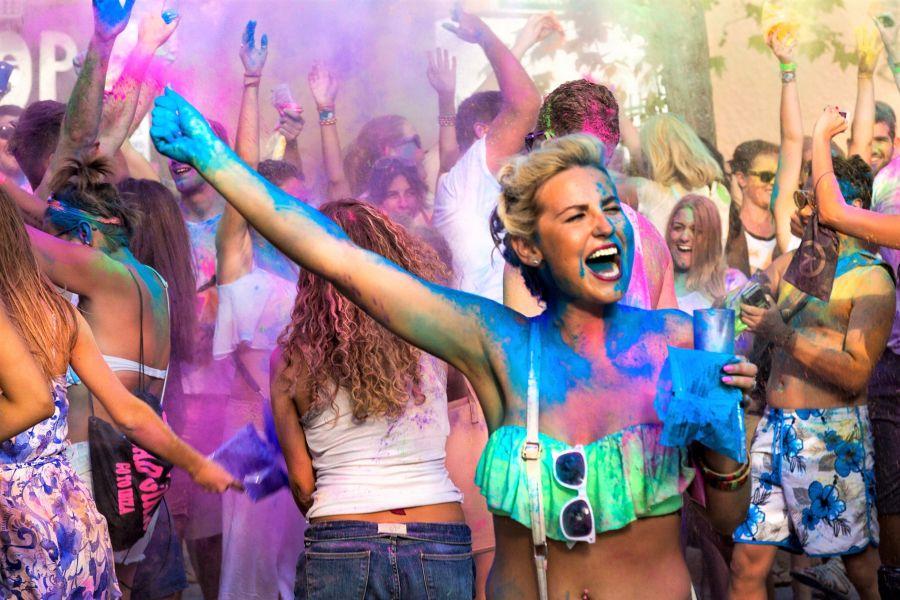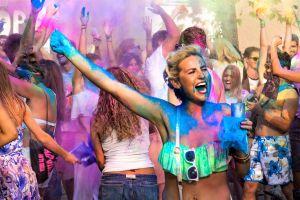 Could Europe's next big crypto adopter be Spain? And might the country's growing escalation of interest one day eclipse the region's biggest blockchain powers? Evidence suggests that a wave of crypto fever has quietly washed over Spain in 2018 – leaving crypto pioneers very optimistic about what the future holds.
Why the sudden rush of positivity? Well, for a start, some 10% of the surveyed Spaniards claimed their own cryptocurrency holdings, the fourth highest number in the European economic bloc, according to an international survey by ING, a Dutch financial giant, carried our between 26 March and 6 April 2018. That figure is nothing to sneeze at: France and Britain lag far behind with ownership rates of only 6%. Also, 32% of the surveyed Spaniards said that they "expect to own cryptocurrency in the future," while almost 40% added that cryptocurrencies represent the future of online expenses and investment. A minority, yes, but not an insignificant one.
In fact, the Spanish government's recent decision to begin taxing crypto earnings may well be proof that crypto trading is as alive and well in Spain as it is in other early crypto-adopting nations like Japan.
Spain's central bank has also talked of creating its own digital currency. The bank recently issued a report stating that "digital currencies and blockchain technology could benefit Spanish monetary policy and financial infrastructure."
Media outlet Infobae stated that the bank was essentially proposing creating a Spanish answer to Venezuela's Petro – a state-owned cryptocurrency.
Digital deals
Crypto pay is also on the ascendancy in Spain.
Jordi Calabia is a cryptocurrency investor in Barcelona. He told Cryptonews.com:
"I remember going to a cryptocurrency-themed sushi bar a few years ago. It was by the seafront in the Costa Brava town where my parents live. It was fun, but quite gimmicky – and I think it has since closed down. This year, though, I have seen a lot more serious businesses in and around Barcelona start accepting Bitcoin and altcoins – from shops to restaurants that cater to tourists to the kind of places that only locals frequent."
Per a report in CMD Sport earlier this year, Spain has now welcomed its first crypto-friendly gyms – CrossFit centers in Madrid and Granada, operated by a company named Singular Box, where customers can pay membership fees in Bitcoin and other tokens. The news outlet quotes Singular Box's owner as saying, "Cryptocurrencies provide one less barrier for new athletes who want to come and train with us. More and more people are making use of this financial technology. [The reaction from members] has been very positive. The feedback has been good."
Other gyms across the country have reportedly followed suit.
Meanwhile, a network of holistic health clinics with branches in Almería, Granada, Jaén, Málaga and Córdoba last month told Diario Bitcoin that it had begun accepting Bitcoin and Ethereum payment because it "believes cryptocurrencies are the future of commerce in all industries."
And a house owner in Tarragona earlier this year sold his apartment for 40 BTC. Mister Piso, the real estate agent that conducted the deal, said that Bitcoin pay enabled "a much speedier and more effective transaction than traditional payment methods," and actively advised the owner to request a crypto-only payment.
Eurocoinpay, a Spanish crypto pay platform based in León, last month announced it was in talks with some of the country's biggest high street retailers, including El Corte Inglés and Zara, as well as overseas brands such as Decathlon and French hypermarket chain Carrefour.
El Economista states that the platform – Spain's first of its kind – will potentially allow users to make in-store purchases with commission rates of 0.25%. One news site said the initiative would allow customers to "basically buy a dress in Zara paying in [cryptocurrencies], without having to go through the usual set of intermediary companies."
Popular impetus
Even though businesses are becoming increasingly crypto-friendly, if digital tokens are to go mainstream in Spain, private individuals will probably take them there.
A plethora of Spanish universities have begun offering cryptocurrency and blockchain-themed courses this year in response to growing demand – and have been inundated with applicants. These include the University of Navarra, the ESADE Business School and the Instituto de Empresa Business School in Madrid, some of the most prestigious business institutions in Europe. This year has also seen tertiary education establishments in Seville, Pozuelo, Cantabria, La Rioja, Pamplona and Barcelona begin offering blockchain and cryptocurrency training.
Calabia notes:
"There are communities of crypto and blockchain enthusiasts who meet up every week here in Barcelona. One I know of is thousands of members strong. People remember the time of the peseta, before the euro, when sudden currency fluctuations were common. Crypto offers Spaniards an alternative to government-controlled or Brussels-regulated currencies. A lot of people just don't trust governments to make sound financial decisions. That's why a lot of us are now keen to make investments in cryptocurrencies."
Asked if she thought Spain's rising crypto-enthusiasm represented a groundswell of interest, Cadiz-based IT expert Marta Castillo told Cryptonews.com, "Yes. Many ordinary people are starting to dabble. They talk about crypto a lot, and people are becoming much more knowledgeable about blockchain and token-related matters. I think 2019 will be a very interesting year in Spain for this sort of technology."
---