Say Your Prayers and Earn BTC: the Blockchain is Coming for Religion
Blockchain-based projects aim to provide religious communities with new tools and opportunities.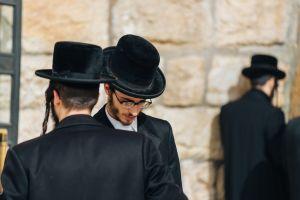 They may be only ten years old, but many people have already described bitcoin and blockchain as 'religions.' It's therefore entirely fitting that, slowly but surely, the first companies and platforms to bring blockchain tech to traditional religions have recently begun emerging.
Some of these are simply aiming to create blockchain platforms that comply with religious values, or that secure and strengthen certain religious practices (e.g. donations). Others, however, are aiming to use crypto as a reward for religious activity, and while this might incentivise people in the short term to perform good deeds and say their prayers, it hardly seems a secure base on which to build enduring religious observance and belief.
Judaism on the blockchain
BitCoen is a company aiming less to attract new converts to religion, and more to provide religious communities with better tools through which they can conduct their everyday business. Based in London, its platform was announced as "the first blockchain-project for the Jewish community," although President David Dyshko told Cryptonews.com that it's long-term "aim is to unite communities all over the world."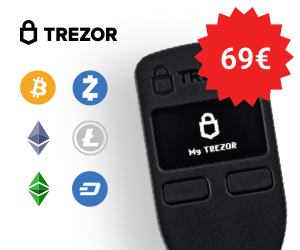 More specifically, BitCoen will be a blockchain-based network that (mostly Jewish) individuals, communities and businesses can use to trade with each other, send funds and charitable donations, and pay for kosher goods and services bought from other members of the network. It ended its Initial Coin Offering (ICO) in February with around USD 2.5 million-worth of sales of its BEN token, out of a possible maximum of USD 20 million.
What's specifically Jewish about BitCoen is that, in compliance with Jewish law, it allows Jews to lend money to each other and send funds to businesses without charging interest. But just as importantly, the transparency and immutability of the iZ³ blockchain it's based on lets individuals keep tabs on how their donations are used.
Giving to charities as well as churches
It's this second feature that another new religion-oriented platform is focusing on. Coming out of Lithuania, Gratias "will offer the possibility for 24/7, absolutely transparent and community-auditable two-click giving around the globe," according to CEO and co-founder Alenas Gumuliauskas.
Launching its ICO in June and using the Ethereum blockchain, the platform will permit users to purchase Gratias tokens, which can then be donated to charities and religious institutions of their choice.
"Currently we are targeting Generation Z, Millennials, Generation X and other […] smartphone users," Gumuliauskas elaborates, "[as well as] Christians who want transparency, accessibility and ease in giving."
On the flip side, Gratias is also targeting churches and other charitable institutions, which have hit all-time lows in public trust in recent years. By allowing them to record donations on the blockchain, "Gratias users can track the total amount donated by all users to a particular religious organization and how their cryptocurrency is being used by this religious organization."
That is, at least in theory, since there's nothing the Ethereum (or iZ³) blockchain can actually do to help users track funds once these have been converted into fiat currency and taken off-chain.
Financially incentivising spiritual activity
By comparison to the focused functionality of Gratias and BitCoen, two platforms in particular – Lotos and Life Change – aim to provide entire lifeworlds for the respective religions on which they're focused.
Lotos describes itself as "a complete Buddhist and secular meditation ecosystem on the Ethereum blockchain." Like Gratias and BitCoen, one of its aims is to increase the transparency of religious donations and funding.
However, its network will enable a wide range of other possibilities: connecting Buddhist/meditation teachers with students, permitting the formation of Buddhist communities, and rewarding users for "spiritual practice (meditation)."
Despite this ambition, the ability to set up financial incentives for meditation came in for criticism when the platform was first announced in June. One user on the Ethereum subreddit wrote:
"Dude what you are doing is not Buddhism it's Opportunism […] with your system, people's incentive to meditate IS TO MAKE MONEY (NOT LIBERATION)."
Similar criticism could be levelled at Life Change. Also based on the Ethereum blockchain and already launched in beta, it rewards users with Christ Coins (CCLC) for reading the bible (or rather, for scrolling through the bible online) and engaging in community activity (e.g. posting content, commenting on posts).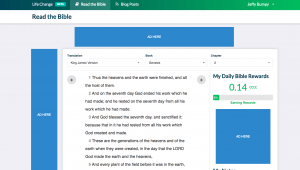 Low demand
However, while it might be tempting to criticise such platforms for offering questionable incentives, a more damning judgement might simply be that few if any of them will grow big enough to reach the point where their incentives have significant value. For instance, Life Change sold only 163,130 Christ Coins (CCLC) in its ICO out of 375,000,000, while Lotos' Anton Doos told Cryptonews.com that the "project is on-pause right now," raising question marks as to its future.
It would therefore seem that religious blockchains will face an uphill struggle in attracting the critical mass necessary for them to work. Even though they promise greater transparency and wider global communities, it may be tough to motivate religious communities – who are often motivated by the need for face-to-face, social contact – to embrace a technological intermediary. So for the time being at least, it could be that the only viable religion on 'the blockchain' is the blockchain itself.