S Korean Exchanges: Gov Wants To "Cut Off Its Nose"
Three of South Korea's biggest cryptocurrency exchange associations – the Korea Blockchain Association, the Korea Blockchain Industry Promotion Association and the Korea Blockchain Startup Association – have hit back at a government proposal to stop granting exchanges the same sort of tax breaks afforded to other small- and medium-sized businesses.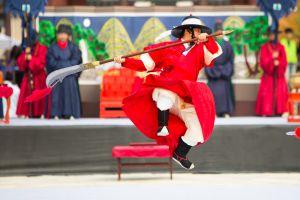 The three associations say the government's decision shows a lack of medium-term planning, and, per the Hankook Ilbo, have accused Seoul of "cutting off its nose to spite its face."
The associations said, "Exchanges and cryptocurrency brokerage businesses are being put in the same category as entertainment venues. If this legislation passes, many blockchain technology-related companies will find it harder to invest in research and development. Some companies may well move abroad."
The group criticized the government for going back on its pledge to support Industry 4.0-related companies and the fintech sector.
The Hankook Ilbo quotes an unnamed employee at a South Korean exchange as saying, "We are very sorry to hear that the government is taking this decision at a time when cryptocurrency and blockchain technology is starting to gain worldwide recognition."
As reported in February, some 30 of the country's cryptocurrency exchanges generated a combined USD 648 million in taxable revenue in 2017.
As previously reported on Cryptonews.com, Kim Dong-yeon, the South Korean finance minister and the country's Deputy Prime Minister, wants to change the way exchanges pay income tax and corporate tax – doing away with tax breaks of between 50% and 100% in the case of newer companies, and tax discounts of up to 30% in the case of older businesses.
The government says exchanges are not generating enough "value" to justify tax breaks, and will move to stop exchanges being classified as "venture companies." Other businesses excluded from venture company status include pubs, karaoke venues and dance clubs.
---