Red Bitcoin Markets, Dropped Luna Coins, Lost UST Pegs, and 20 Crypto Jokes
Disclosure: Crypto is a high-risk asset class. This article is provided for informational purposes and does not constitute investment advice. By using this website, you agree to our terms and conditions. We may utilise affiliate links within our content, and receive commission.
Soo, aah, how about this week, eh? The market was down, a bit up, then down… As Kraken found that Bitcoin on-chain metrics remained the strongest among its peers, bitcoin crashed to its lowest level since last summer, ethereum and altcoins fell too, and the broader crypto market went into a sharp selloff, while the Luna Foundation decided to loan out USD 750m worth of BTC to a trading firm "to help protect the UST peg", and then the markets took another dive while the US inflation surpassed expectations, but conspiracy theories about UST's loss of peg were floating around, to which Citadel Securities and BlackRock said 'not us', and then Terra's Do Kwon floated ideas about how to save UST as LUNA's collapse continued and UST went lower despite rescue plans. As the market crashed, the tether peg was put under pressure too, the sale of blue-chip NFTs took a plunge too, but Azuki NFT sales skyrocketed after a founder's blog post sent the collection's floor price down by 45%. As all of this was happening, Bitcoin mining difficulty hit another high and profitability dropped.
Ukraine's new fundraising platform supports over 100 cryptos, while a Belgian museum tokenized a million-euro masterpiece to allow its fractional ownership, AMC expanded on its crypto and NFT plans, and Brazil's biggest neobank made a BTC investment, saying it will let customers buy BTC and ETH. Meanwhile, Binance was reportedly forced to halt all crypto derivatives trading in Spain at a regulator's request, Coinbase reported a slow first quarter and said it expects the second one to be even slower, and a new Coinbase disclosure reminded crypto owners: "not your keys, not your money". And as Fortress suffered an oracle price manipulation attack and lost all of its funds, the UK police warned that thieves are targeting crypto traders in "a wave of crypto muggings".
The Japanese Prime Minister said that Web3-related growth, including metaverse NFTs, will be part of the nation's growth strategy, and South Korea's judiciary is set to include crypto holdings in lists of debtors' assets in bankruptcy cases. While Chinese banks decided to launch automatic digital yuan-to-fiat conversion tools, an IMF report said that the Sand Dollar has the potential to "foster financial inclusion and payment system resilience" in the Bahamas. Then, Vladimir Putin spoke of plans to revamp Russia's international settlements ecosystem in the face of Western-led sanctions, Nayib Bukele showcased the Bitcoin City plans and said the government 'bought the BTC dip', and Garry Gensler argued that crypto exchanges 'commingling' activities could endanger clients' assets.
Also, Tether went under pressure and Coinbase was sued over a collapsed stablecoin. Meanwhile, Diem co-creator shifted his focus to Bitcoin and Mr. Musk put his Twitter deal on hold.

Let's check out some jokes now.
__________
Heeey, CT! Whacha doin'?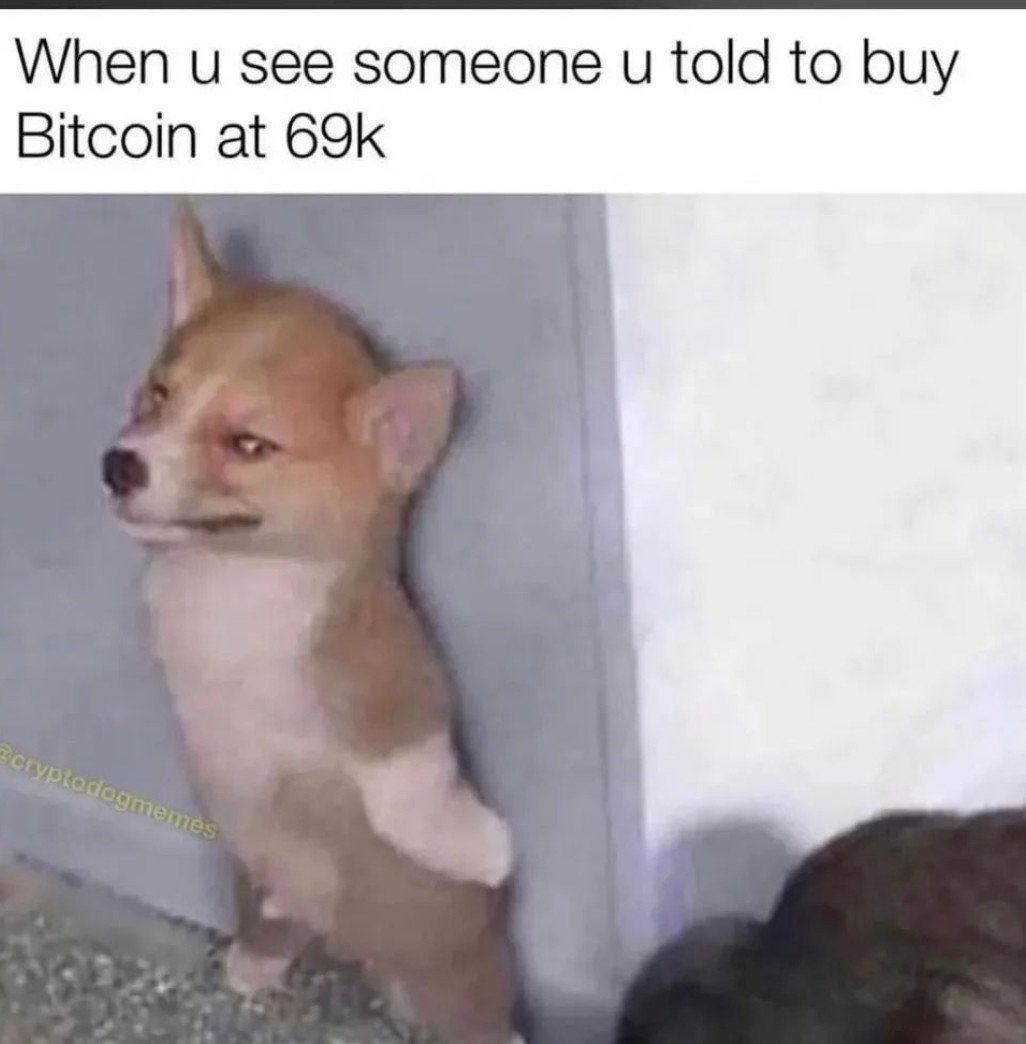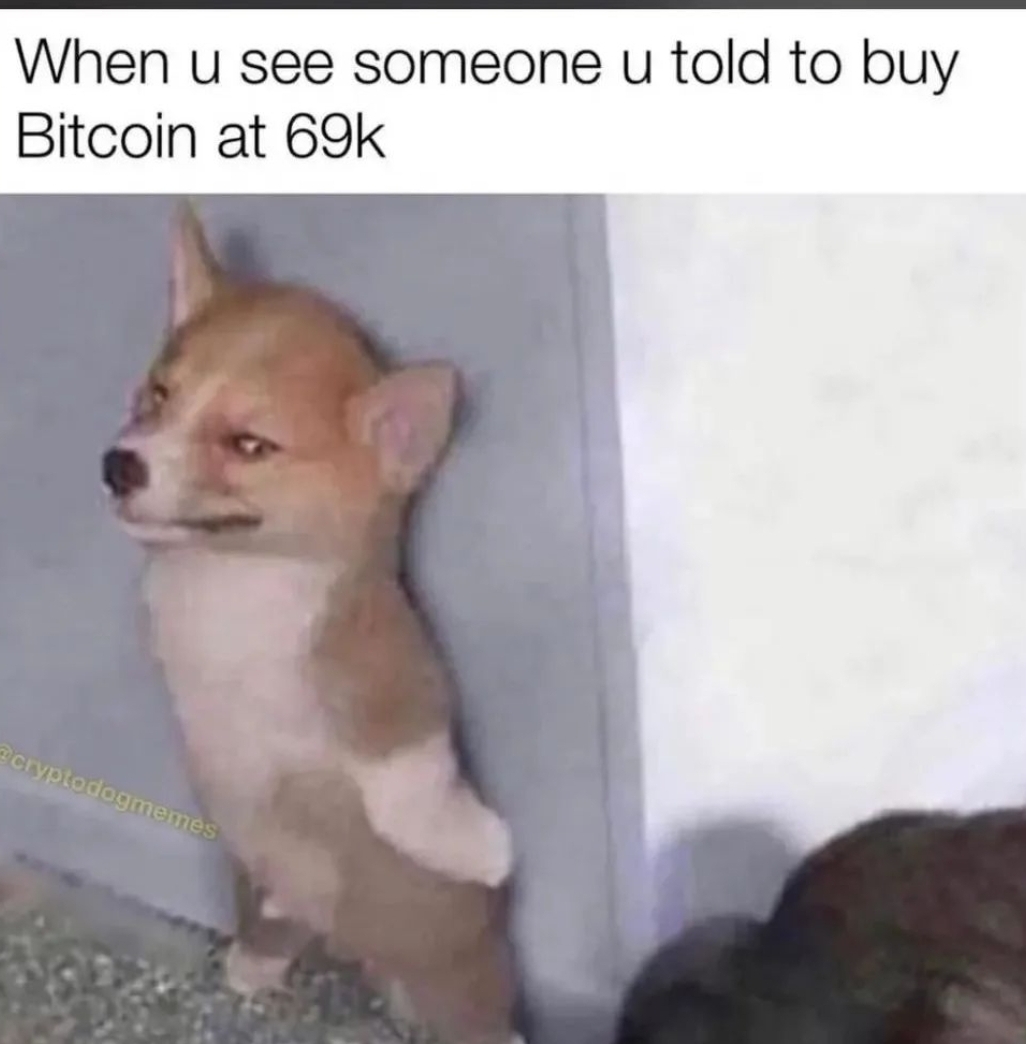 __
You've got paper? Well, aren't you fancy!
https://www.twitter.com/devchart/status/1523666347804094464
__
If you've just arrived, here's a short video for you to catch up. Down, sorry, catch down.
OK Google show me the perfect analogy for markets in 2022 pic.twitter.com/nzaGt3hAgo

— Adam Singer (@AdamSinger) May 11, 2022
__
Also if you're new – welcome.
2021 Bitcoin pledge class interacting with OG Bitcoiners on Twitter rn pic.twitter.com/bDAo3lW2MO

— max gagliardi (@max_gagliardi) May 7, 2022
__
Let's check on the traders.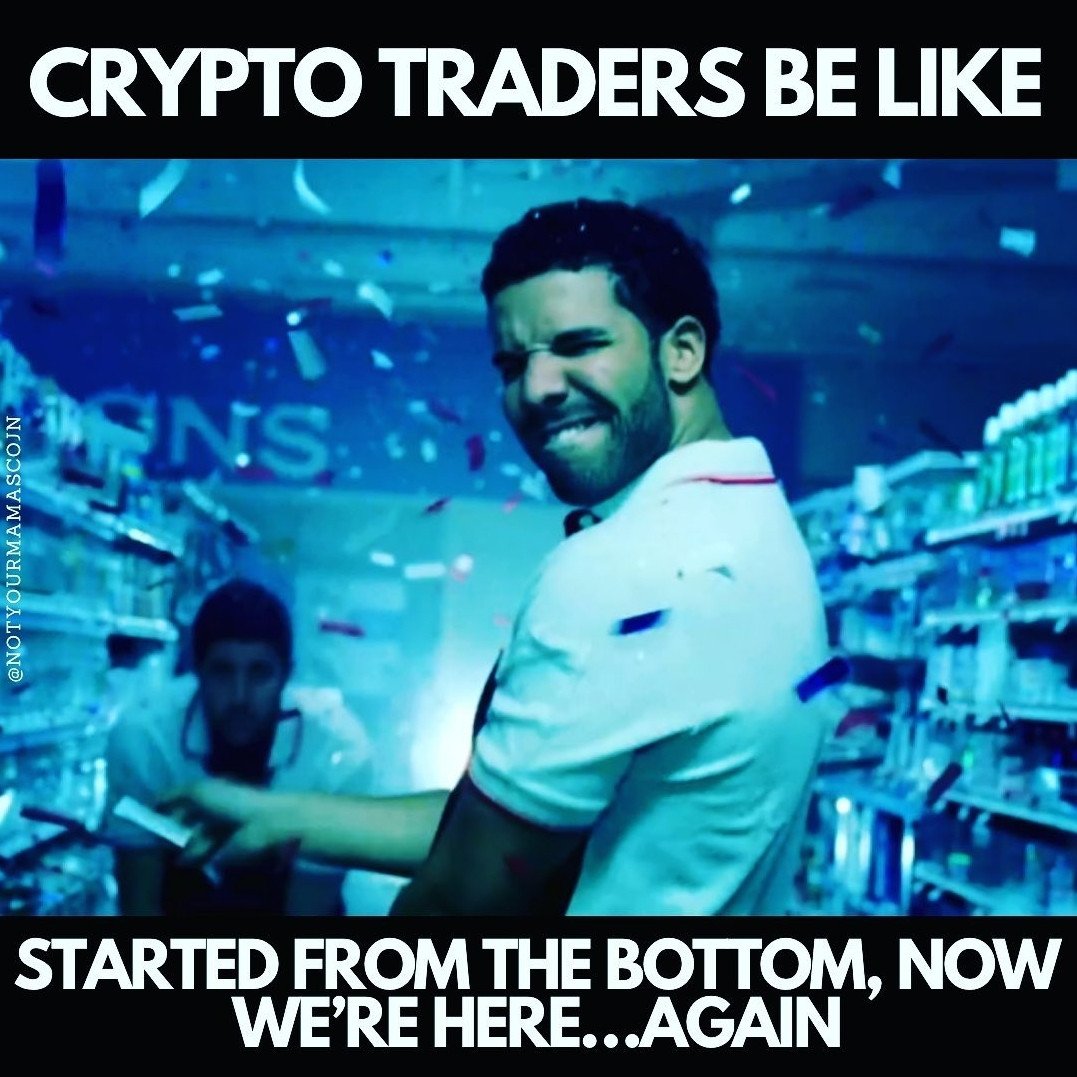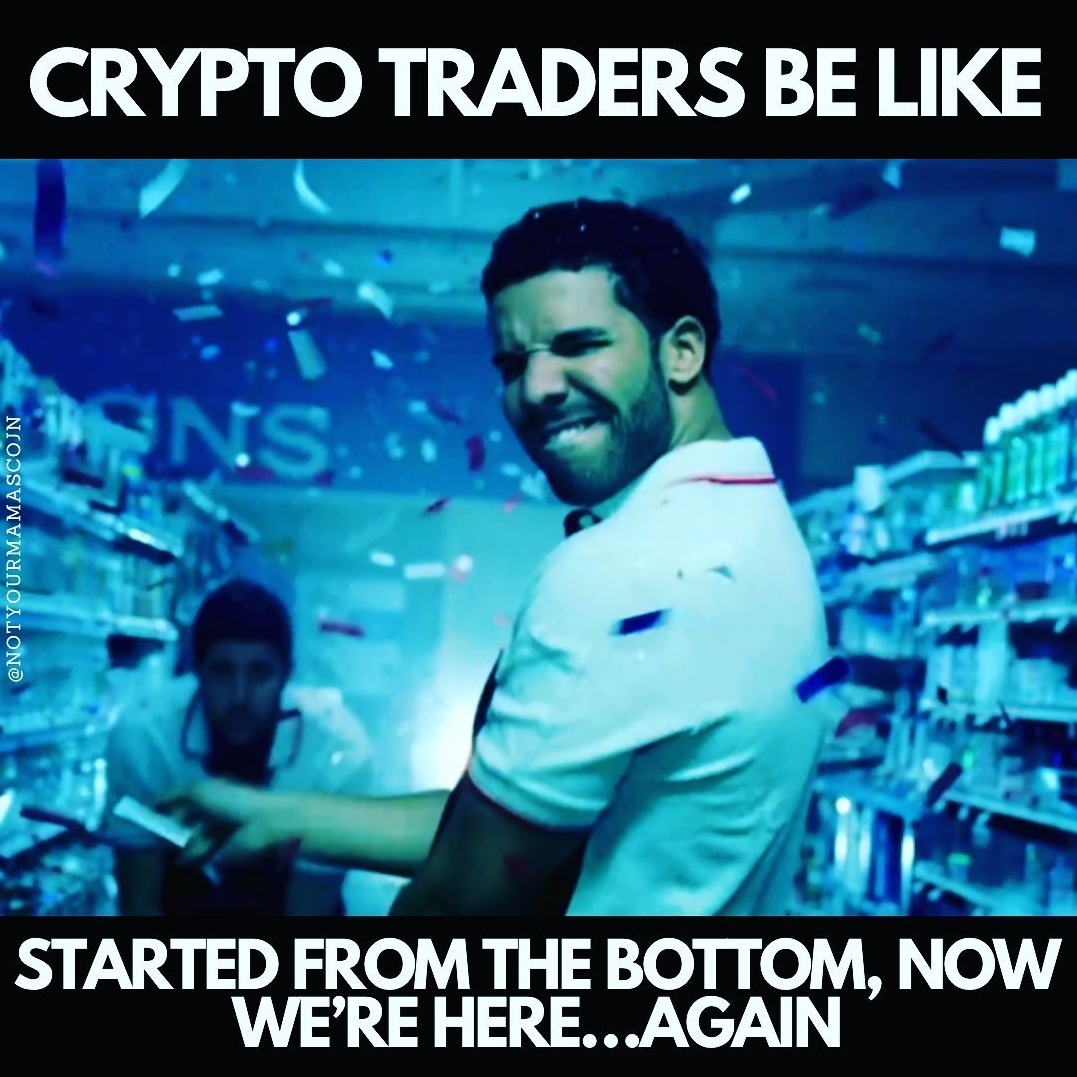 __
….. 🤭
May 11, 2022
__
Oopsie.
__
'Always ;)'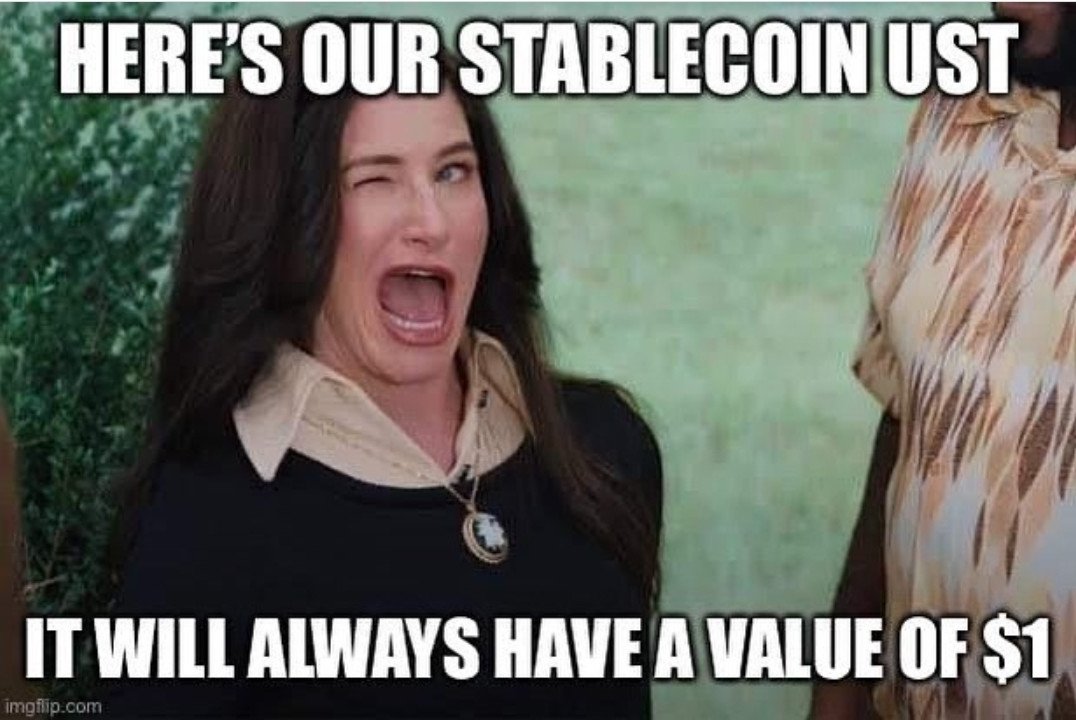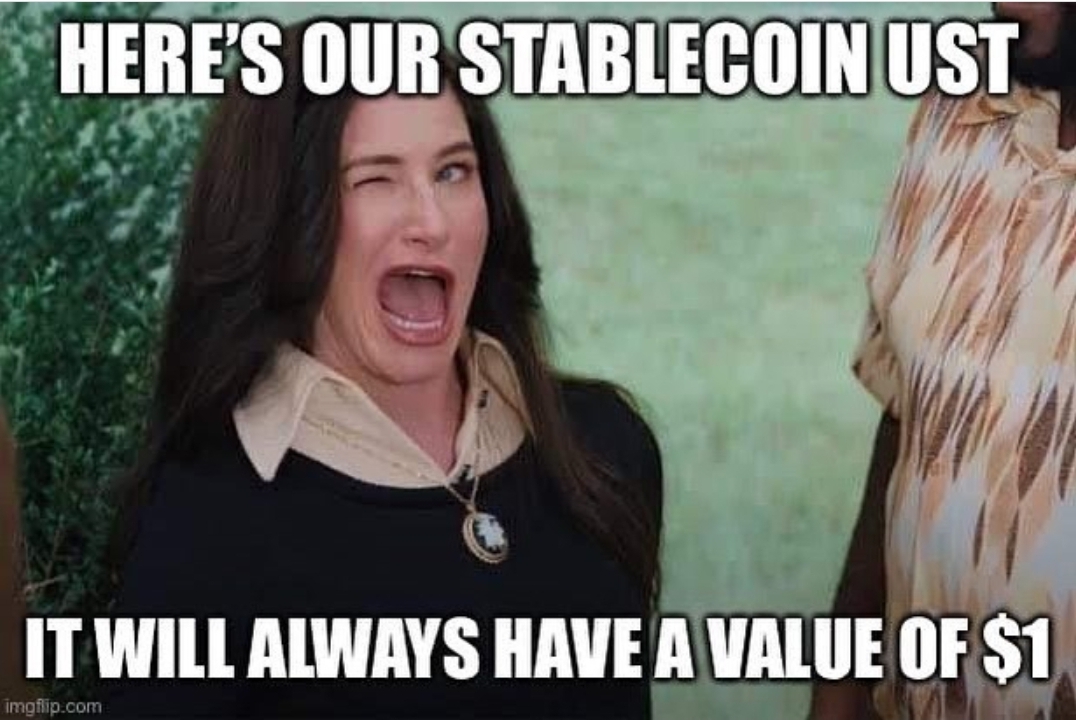 __
There you go, problem solved.
This is what made me think about all of this

What even is "a dollar"? https://t.co/t37SkKBnpf

— Brian Harrington (@BrainHarrington) May 10, 2022
__
So. Pain.
Whenever you think that $BTC will bounce from support. pic.twitter.com/JXE4feRAEn

— Blackbeard (@blackbeardXBT) May 6, 2022
__
That damn dippity dip!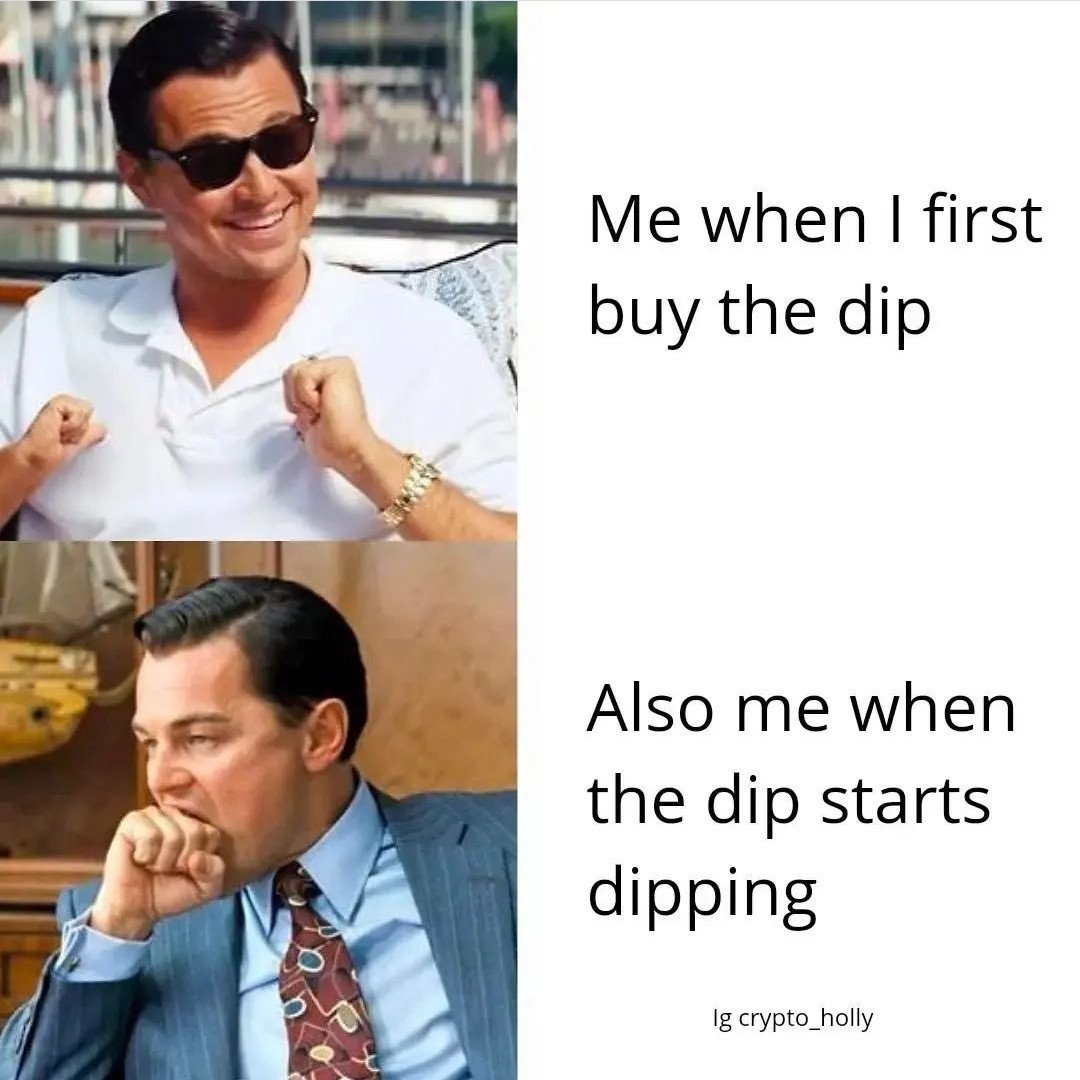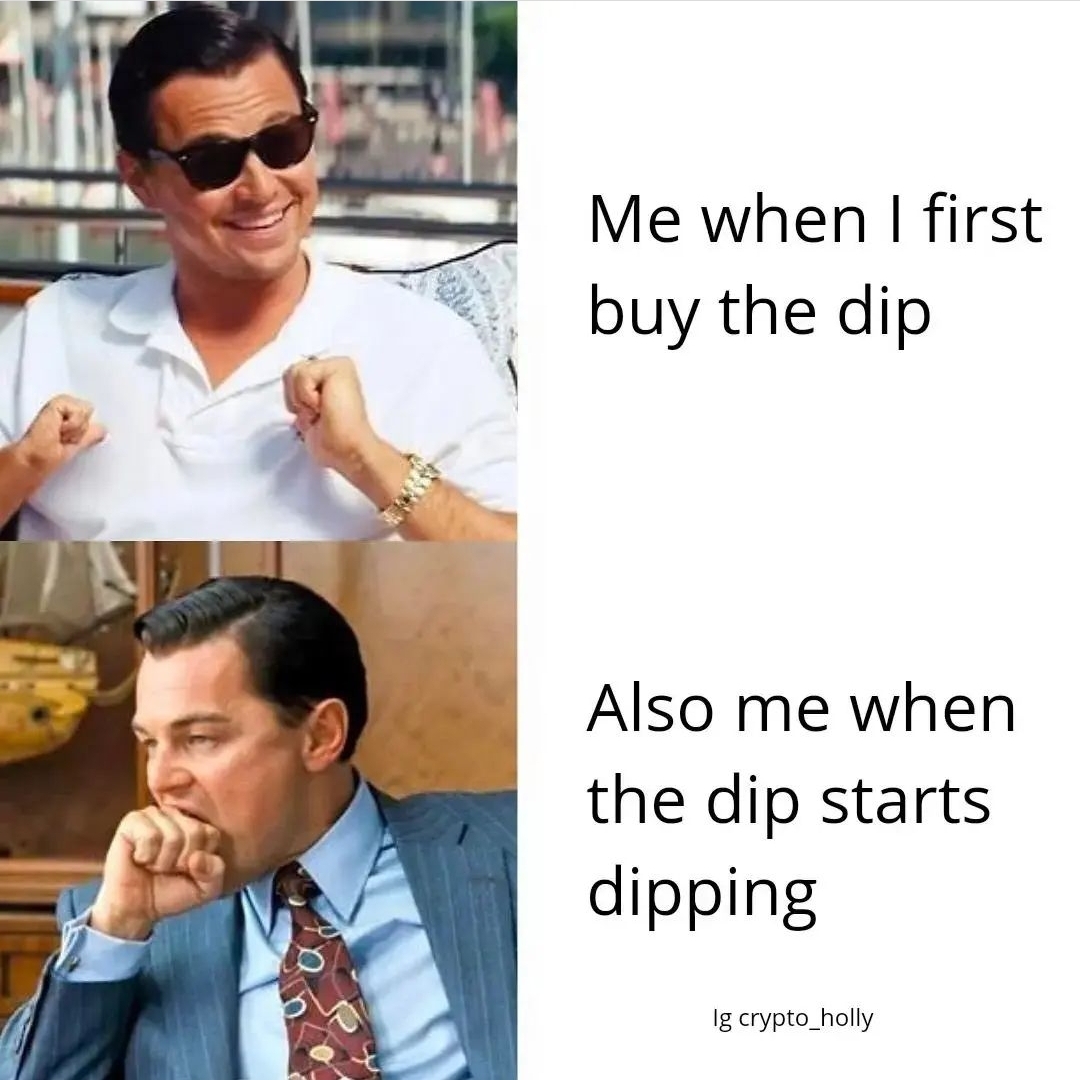 __
Goddamnit!!
https://www.twitter.com/NorthmanTrader/status/1522530735466467328
__
Got to go with the flow (all puns intended).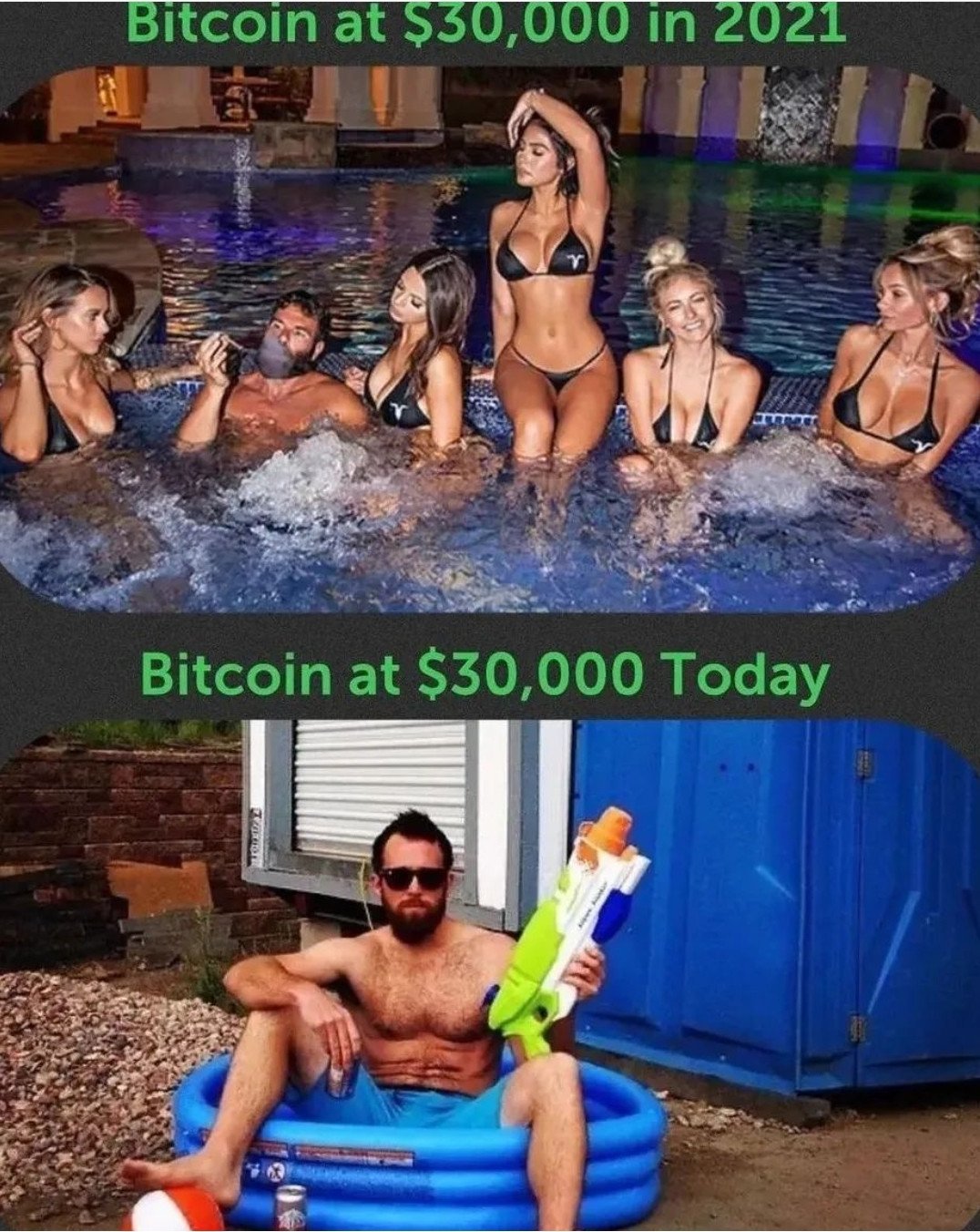 __
Yes.
__
Also yes.
Bitcoiners can remain irrational longer than the market can.

— Mandrik (@Mandrik) May 5, 2022
__
Providing a helping hand.
Saving crypto market crash #buythedip #Cryptocrash # pic.twitter.com/QWTp7IJVbS

— Desi Paaji (@desipaaji) May 8, 2022
__
BTC 1 = BTC 1
We made this video when Bitcoin dipped to $46k in December 2021 🤣

A $10k dip later, 1 BTC still equals 1 BTC, only with a way better sat stacking opportunity 😉pic.twitter.com/MrXkZxgtMg

— CARLA⚡️ (@carlabitcoin) May 5, 2022
__
As for the previous statement, we'll let these experts explain.
__
No reason to panic, people. It's only doomsday, sheesh.
Crypto Doomsday pic.twitter.com/IQ4cyOjfId

— CryptoChimp (@Cryptanzee) May 11, 2022
__
And a song for the end. Because you deserve it.
a reminder in light of recent news:

Don't start an algo stable,
It'll start off workin'
'Till the market worsens pic.twitter.com/hhM7n0I1Jb

— ✨🔴_🔴✨ Ben Jones (@ben_chain) May 10, 2022
---