OKGroup Heats Up Competition in the U.S. Market via OKCoin
Major Asian cryptocurrency exchanges are intensifying competition for the huge and highly regulated U.S. market. As Binance is preparing to launch its American branch in the coming months and Huobi is already strengthening its presence here, OKGroup, the owner of the major crypto-to-crypto exchange OKEx, is also taking new steps in the U.S. via its fiat-to-crypto exchange OKCoin.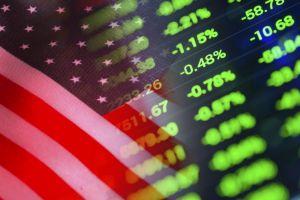 OKCoin already offers its services in more than 110 countries and is ranked 87th by trading volume (USD 26 million in the past 24 hours, as of July 11, according to Coinpaprika.com). It's been a year since OKCoin US came to San Francisco and "we see a tremendous positive pickup," Tim Byun, a former regulator, now CEO of OKCoin, told Cryptonews.com, without providing any numbers.
"OKEx is not in the U.S. but we are definitely expanding on the OKCoin fiat side," he added.
Now, the company is seeking additional state licenses given that "in the U.S., it's not only regulated on a federal level but on a state level as a money service business."
Founded in 2013, the exchange currently offers trading in more than 20 digital tokens, including bitcoin, bitcoin cash, ethereum, ethereum classic, and litecoin.
In the U.S., they need to be careful to not offer security tokens, since the trading of securities requires at least Alternative Trading System broker dealer authority, Byun said, and added: "I'm not ready to share any definitive trends but we will definitely take a look at all those because we basically want to serve the customers as best as we can."
However, Byun said that security tokens "continue to gain steam as companies start to lay out the foundation to be able to facilitate trading of security tokens in a compliant manner abiding by local regulations that are in the security side."
Furthermore, there is a U.S. regulation called "the Travel Rule", which concerns all financial institutions. OKCoin is a money service business as defined by the U.S. Financial Crimes Enforcement Network (FinCEN), so when they send bitcoins worth over USD 3,000 dollars to another financial institution, such as Coinbase in the U.S., OKCoin must send certain personal information of the sender to Coinbase. For blockchain that's difficult, so it's a problem that must be solved, finds Byun.
"It's almost like applying U.S. postal mail rules to email for U.S. communication roles", Byun explains, "like pushing a square peg into a round hole for us, the blockchain ecosystem."
The FinCEN has introduced the Travel rule to the Financial Action Task Force (FATF), which then made it a recommendation for other countries to pass. "My guess is that some will. Some will not," according to the CEO.
Besides the U.S., OKCoin plans to expand into other countries, particularly those with a regulatory framework "because we think that if governments are open to recognizing digital assets, that's a good environment for us to plant our seeds of for the next decade."
However, according to the CEO, other countries that do not have such a framework yet but are looking into it, e.g. Brazil, might be of interest also.
"We will obviously first study [Brazilian] framework. And then we'll visit them <...> and we'll probably see what type of investments we could make in terms of people, offices and a local presence," the CEO said.
Trading volume on OKCoin: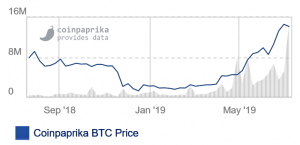 ---