NY Attorney General Blasts Binance, Kraken and Gate.io
Disclosure: Crypto is a high-risk asset class. This article is provided for informational purposes and does not constitute investment advice. By using this website, you agree to our terms and conditions. We may utilise affiliate links within our content, and receive commission.
New York's attorney general Barbara D. Underwood blasted cryptocurrency exchanges in a statement published on the website of the attorney general's office on Tuesday, saying that exchanges lack procedures to ensure "the fairness, integrity, and security" of the platforms.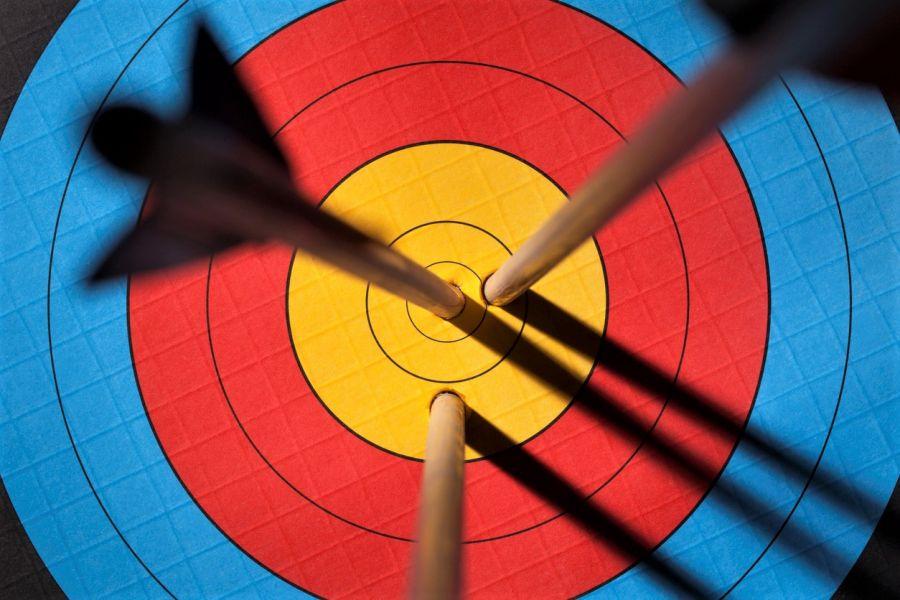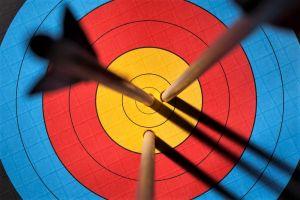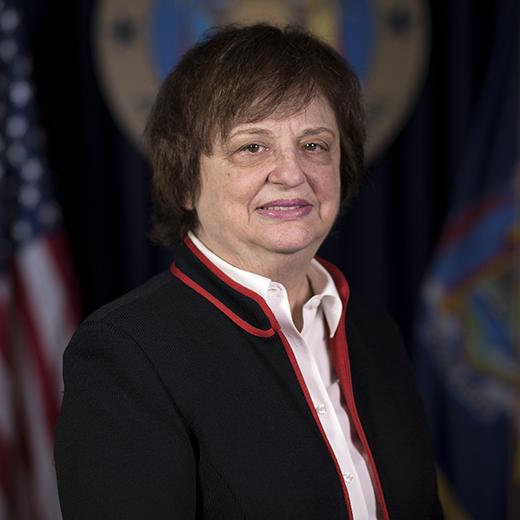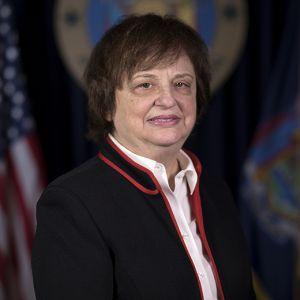 Attorney general Underwood further added that "New Yorkers deserve basic transparency and accountability when they invest – whether on the New York Stock Exchange or on a cryptocurrency platform." She added that suspicious and manipulative trading activity goes unpunished and often undetected on the exchanges.
The Winklevoss twins' Gemini Exchange, however, was identified as one exchange that had taken this seriously, partnering with Nasdaq to employ "more sophisticated market surveillance tools" that would detect fraudulent trading activity.
In conclusion, the attorney general said that she has now referred cryptocurrency exchanges Kraken, Binance, and Gate.io to the New York Department of Financial Services (NYDFS) for "potential violation of New York's virtual currency regulations."
The harsh statement from the attorney general's office comes after she began asking crypto exchanges for various information regarding their operations and security controls back in April this year. A total of 13 exchanges were asked, out of which four said they don't allow trading for New York-based users, and therefore declined to provide any information.
Then followed months of back-and-forth discussions with CEOs of leading crypto exchanges, some of which have taken place in public. For instance, the CEO of Kraken exchange, one of the exchanges that denied to provide information, took to Twitter to vent his frustration with the Attorney General, writing the AG's response was both "insulting" and "tone-deaf."
And this time Kraken responded, also:
Prop Trading at Exchanges
Another finding from the questions sent out by the AG's office is that many crypto exchanges engage in so-called proprietary trading, or "prop trading," meaning they trade on their own exchange with the company's own capital. In the case of Coinbase, one of the best-regulated exchanges operating today, for example, proprietary trading by the exchange amounted to nearly 20% of the total trading volume on the exchange, the AGs report stated.
In a blog post published on Wednesday, Mike Lempres, chief policy officer at Coinbase, refutes reports that the exchange engages in a significant amount of proprietary trading.
"The volume figure stated in the report has been misreported in the media as "self-trading," which is inaccurate. The figure represents customer-driven volume via Coinbase Consumer. Coinbase does not operate a proprietary trading desk, nor does it undertake market making actions," Lempres wrote.
Most exchanges claim they engage in trading on their own venue to improve liquidity on their marketplace, which in itself is a good thing for all market participants. The problem, however, occurs if such a big portion of the trading volume suddenly disappears, particularly during times of market volatility.
In such a scenario, smaller private traders could be left holding the bag, unable to offload their holdings since there are fewer buyers in the market to sell to.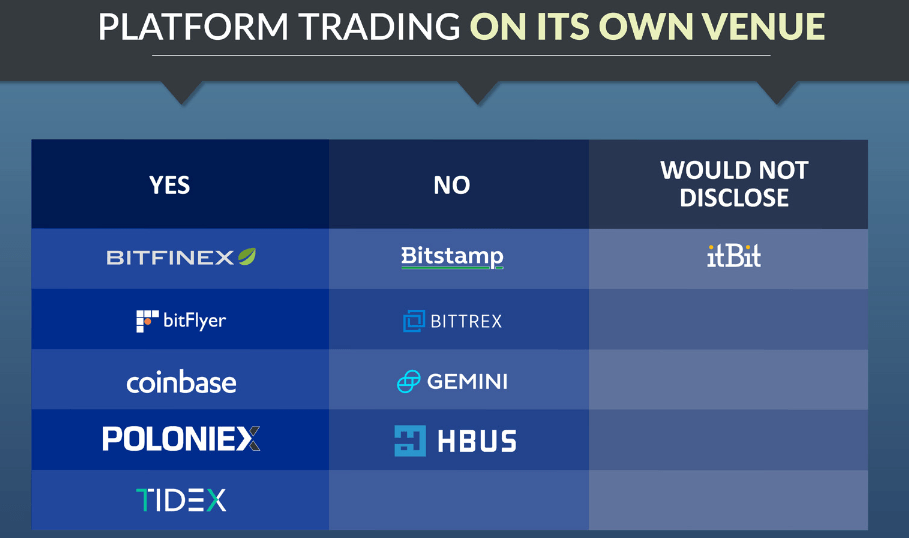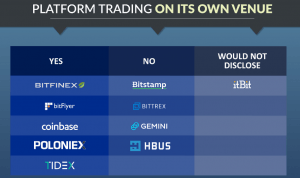 ____
Other findings in the report: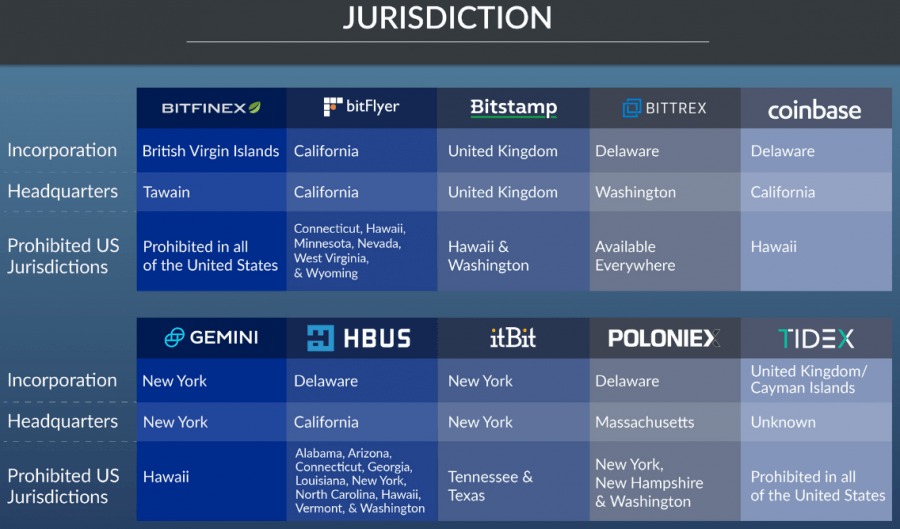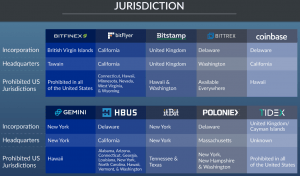 ____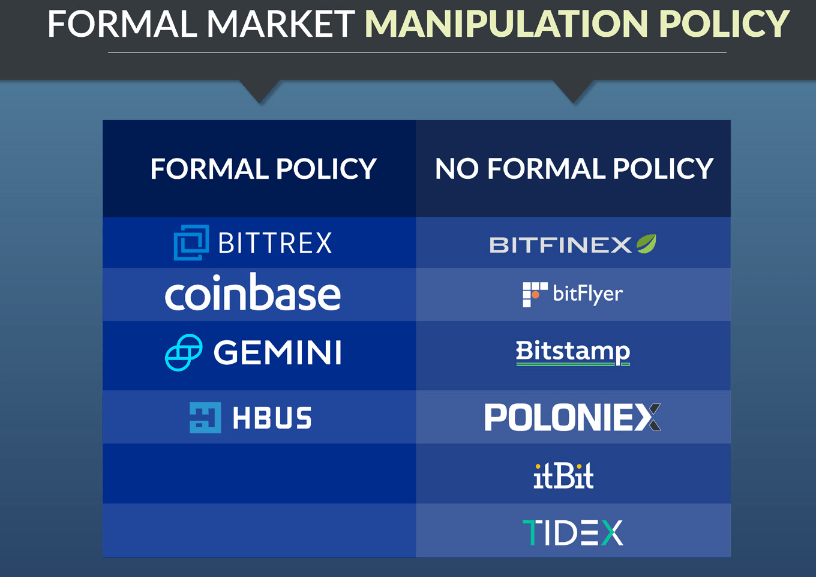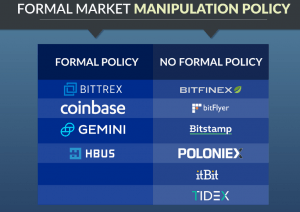 ---