Not for the Grumpy Ones: Another Collection of 20 Crypto Jokes
November is gone and down in history as a month that brought huge losses to crypto markets. And while many of us wanted the market to show some change, I think I speak for everyone when I say we were hoping for a bull run and not this. Still, what we got instead was unity through desperation, a lot of panicking and theorizing on whether the market is capitulating - the exact opposite of what we wanted. So what we still got left is millennial humor that gets very self-deprecating, very fast. That's what we're here for.
We started off this week with Ohio saying yes to crypto tax payments, Overstock share price pumping through old news, and the community offering to help Buterin. Bitcoin SV made a big entrance, a weakness has been discovered in a Bitcoin wallet, and Sirin Labs launched their blockchain phone. The week ends with a big crackdown on those in the crypto world not always following the letter of the law.
While many are waiting for the bull run of 2018 that still has some time to appear magically, we can dive right in.
______________
This whole thread is hilarious. Follow up with your own. Our personal favorite is "some people even use their GPUs for gaming." Or - "It is so bad, people no longer think #Bitcoin is a Ponzi scheme" and "People have become so desperate, that they start to build something BEFORE they make the ICO presentation."
The #cryptocurrency bear market is so bad, not even Chuck Norris checks his portfolio anymore. https://t.co/PEua9JPvUM

— Holger Rohm 🛡 (@rohmeo_de) 26 November 2018
__
Are you in the mood for some blues? This is the song for you.
__
Want more music? We got you covered.
__
And this is what we have been telling ourselves since the market crashed.
__
An inspirational story for all you HODLers out there.
Bitcoiners
__
Some people just want you to hate them, or at least envy them.
Picture of me relaxing and enjoying life because I sold near ATH and am not a sucker who's still hodling from r/Bitcoin
__
Be nice to people around you!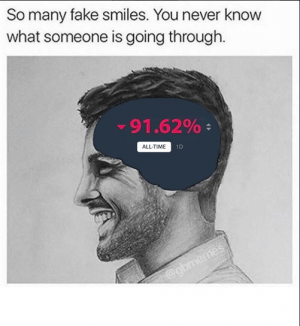 __
Art has come a long way in recent history.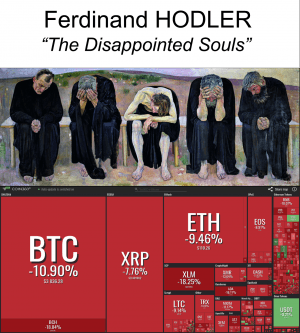 __
Then, there are those who understand.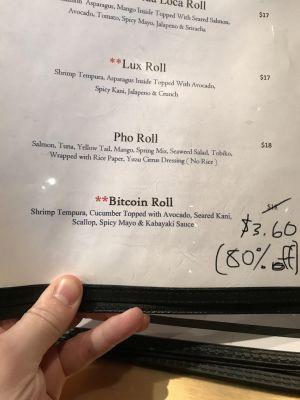 __
All our hopes go towards this type of 2019.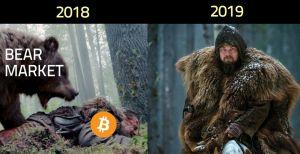 __
There's always hope that it's a gravitational slingshot to Mars or something.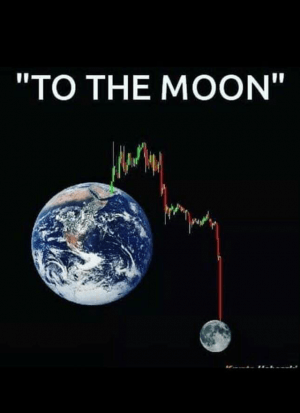 __
It's the simplest way to explain scaling, really.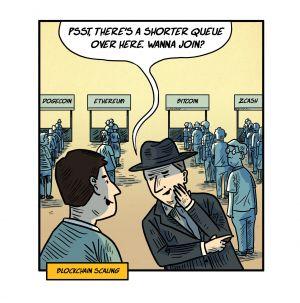 __
Is this loss?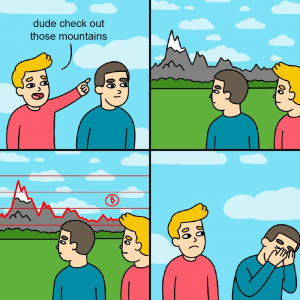 __
The only way to truly make a difference in the market.
Sign this petition and make your voice heard: https://t.co/s84rLgZscI #MakeDipsIllegal

— Angelo฿TC (@AngeloBTC) 28 November 2018
__
Then, there's the option that 2019 might look like this.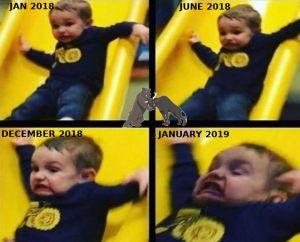 __
It's been… difficult, to say the least.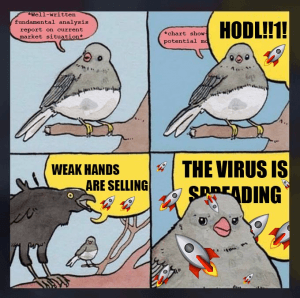 __
Even Freddie is feeling the pain.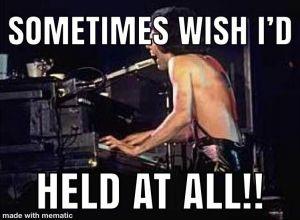 __
What the ride really felt like.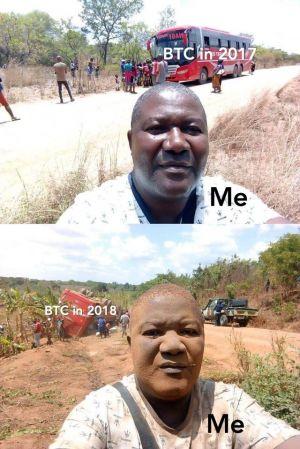 __
There are many mysteries in the universe, and BTC price drop is one of the biggest ones.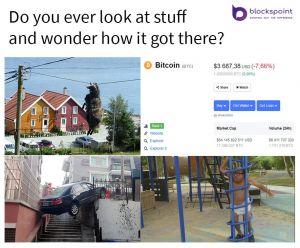 __
Don't you wish your holiday talks about what you do went like this?