More Dominance, Less Mining, Handful of Regulations and 20 Crypto Jokes
Disclosure: Crypto is a high-risk asset class. This article is provided for informational purposes and does not constitute investment advice. By using this website, you agree to our terms and conditions. We may utilise affiliate links within our content, and receive commission.
This week in crypto, it was reported that BTC could've been in for a fresh battering as analysts noted a 'seismic shift' in mining amid the Chinese 'crackdown', BTC's dominance was up amid a selloff as funds were buying the dip and, while there was another debate over EIP-1559 this week, Vitalik Buterin said that, contrary to Elon Musk's idea, there are limits to blockchain scalability. Then Saylor, Musk and some miners formed the Bitcoin Mining Council, which turned controversial, Poolin Vice President said that the next great miner migration will be from China to the rest of the world, two Chinese mining players moved to restrict access from Mainland Chinese IP addresses, and there'll be no legal Bitcoin mining in Iran over the summer.
Trezor sales went 'through the roof' this year, New York Stock Exchange-listed Globant made a low-key BTC investment worth USD 500K, while PayPal and Robinhood seem set to follow Revolut with plans to allow crypto withdrawals to third-party wallets. Meanwhile, GameStop rolled out a website to promote a forthcoming NFT platform, Coinbase announced their Coinbase Prime for institutional investors, speculative demand DeFi bubbles that quickly generated spectacular returns might be unsustainable in the long-term, and the novel ICP coin entered the top 10 list.
While the SEC's Chair wants to 'fill in the gaps' of investor protection in crypto markets, further details are emerging as to what exactly China's current stance is on crypto and crypto mining, China's digital yuan may be limited to domestic user-cases, Naver, Kakao and LG 'will bid to participate' in a South Korean CBDC pilot, three of South Korea's biggest banks said they don't want to work with crypto exchanges, and Spanish crypto investors are set to be taxed on their 'overseas' holdings. Also, developing economies and better educated people are said to be leading the crypto 'space race', while an increasing number of Japanese amateur and semi-professional football teams are seeking to launch "fan tokens".
And now, your very much deserved collection of crypto jokes.
__________
Hey, CT! How's everything?


__
Let's see how the week went.
__
Everyone has an imaginary friend.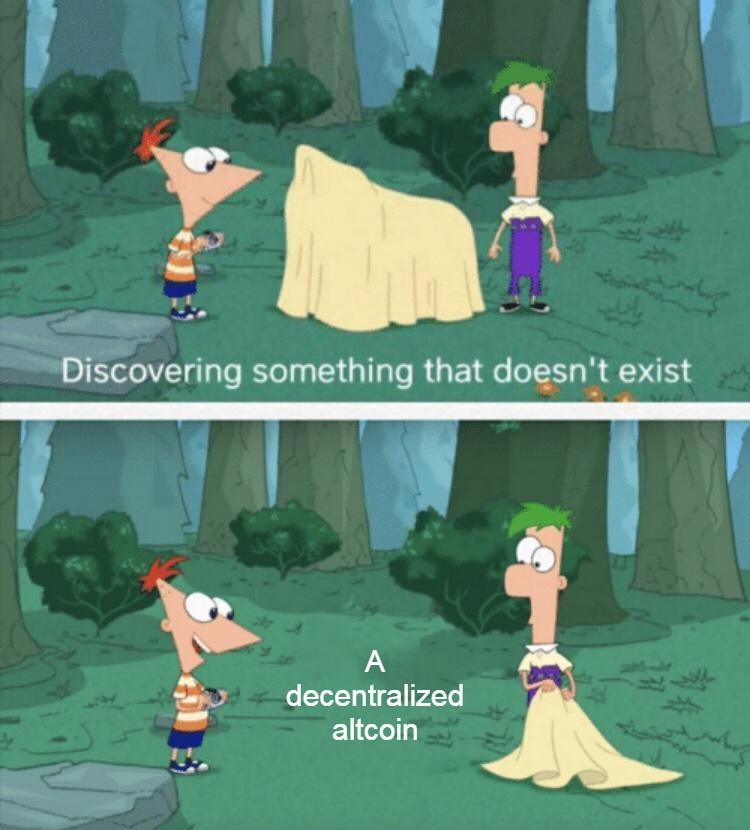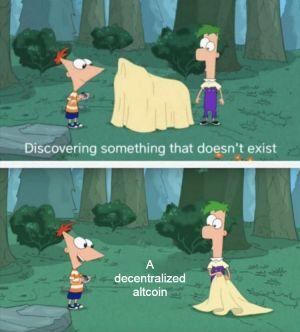 __
If there's one of the many things that we value around here it's the sense of community!
__
Of course.
__
I think we can all support green candles.
__
Let's see where we are on the timeline:
__
That would be one tough ban.
__
Asking for a refund.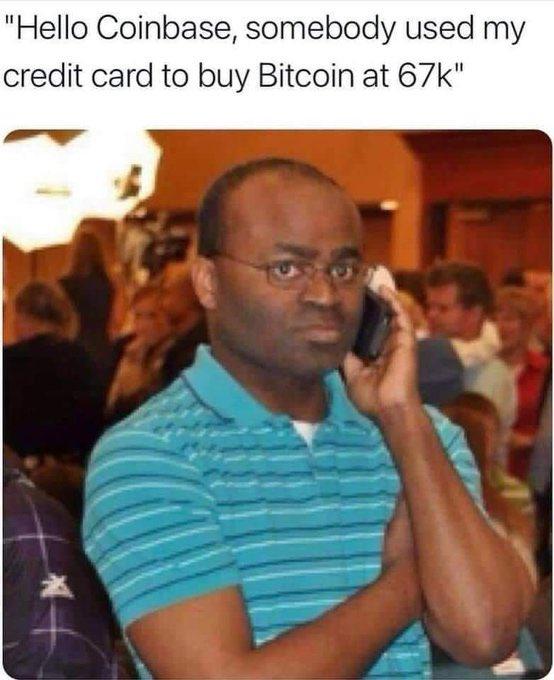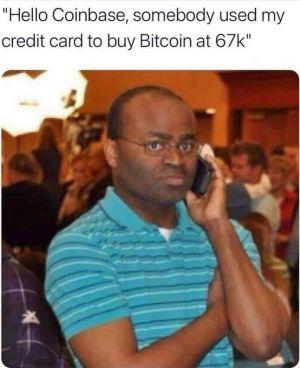 __
Bitcoinmir?
__
Elon the Peacemaker, Mover of Markets, Saviour of Crypto.
__
A look into the future of BTC? Or of a tattoo regret?
__
The importance of hodling.
__
The first rule of hodl club: you talk a lot about hodl club!
__
Not an easy time to enter, but once you hodl through it, barely anything surprises you anymore.
__
Bounces right off.
__
But…I mean…did you?
__
Was that a financial advice, Soulja Boy? First rule of crypto club: always add NFA to everything you say or write!
__
Continue the list.
__
And for the end, here's an educational video on ordering some coffee.
---