Micro Bitcoin Investors Are Struggling to Sell Their Coins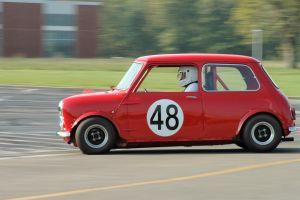 While the cryptoasset market is remarkable for its low barriers to entry and its accessibility for anyone with an Internet connection, a class of investors is finding themselves unable to cash out their bitcoin investments. Investors who have purchased micro amounts of bitcoin (e.g. worth of USD 10) are struggling to sell their cryptocurrency holdings due to the minimum requirements imposed by exchanges and wallet providers.
The crux of the matter
The crypto market has witnessed an incredible run in the past few years. In 2017, bitcoin went mainstream when it surged from USD 1,000 to USD 20,000 within twelve months, which also contributed to the "alt season" and the initial coin offering (ICO) boom that turned many altcoin investors into crypto millionaires.
The combination of exploding prices and a steady stream of mainstream media coverage attracted a large number of new investors to crypto. A segment of the new investors who entered the market were small retail investors who only had limited funds - often less than USD 100 - to invest.
Some of these investors who are seeking to take profit now that bitcoin has surpassed the USD 10,000 mark again are finding it difficult to cash out as minimum amount requirements to withdraw from exchanges and wallets prevent them from doing so.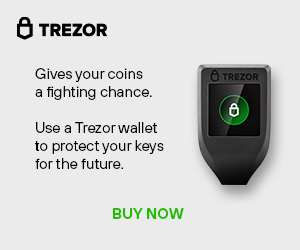 A few examples of minimum requirements:
Binance: 0.002 BTC (USD 22.51)
Blockchain.com: 0.00000546 BTC (USD 0.062)
Bitfinex changes theirs at will and quite regularly.
BitForex: 0.001 BTC (USD 11.27)
CoinBene: 0.001 BTC (USD 11.27)
Kraken: 0.005 BTC (USD 56.35)
An emerging problem
Following the intense rally bitcoin showcased in 2017, 2018 ushered in the crypto winter, which saw asset prices drop between 70% and 99%. Many "armchair investors" who had purchased small amounts of bitcoin hoping to garner a significant profit found themselves holding the short end of the stick because prices had fallen beyond where they could break even or make a profit.
Fortunately, the price of bitcoin has been aggressively on the rise since the beginning of the year. As a result, many of those who invested in bitcoin are now looking to sell their holdings to capitalize on the price jump. Unfortunately, for many armchair investors, there is a policy imposed by most wallet providers that is impeding their cash out plans.
To store bitcoin and other cryptoassets, wallets are required. Most investors who have purchased small amounts of bitcoin typically stored their bitcoin in hot wallets. These are wallets connected to the Internet and are a popular choice for beginners due to their ease of use.
Many of these wallet providers impose a minimum amount to withdraw the cryptocurrencies stored on their platforms so that they can generate a profit through withdrawal fees. Additionally, the majority of cryptocurrencies are designed to levy network fees that are awarded to those securing the network through the consensus mechanism, which adds another layer of fees to small investors who want to cash out their holdings.
Speaking to The Telegraph, a spokesman for Blockchain.com, a major cryptocurrency wallet, stated: "We've always had minimums for users who buy and sell bitcoin through the Blockchain Wallet. As network fees have increased, we've evolved minimums to ensure that users don't pay uneconomical fees to move small amounts of money."
However, while network fees are a necessity, wallet providers are leveraging this feature to impose withdrawal minimums to maximize their profits. A cursory search on bitcoin-focused social media forums will return a significant amount of complaints regarding minimum requirements. Additionally, many wallet providers reserve the right to change their minimum withdrawal requirements at will and without consulting their users.
This state of affairs leaves many investors in a difficult position. They own the cryptocurrencies held in their wallets but for all intents and purposes, they cannot access their investments.
Gary McFarlane, a digital currency analyst at Interactive Investor, one of UK's leading investment firms, commented on the challenges faced by armchair investors with regard to minimum withdrawal policies saying: "Although individuals holding their Bitcoin in exchange wallets still own the holdings, they effectively can't access it with these rules. Worse still, the exchange could be using those funds for liquidity on the exchange – such is the crypto wild west."
Interestingly, McFarlane further revealed that research conducted by Interactive Investor indicated that about 18 million wallets on Blockchain.com are storing less than the minimum required. That means these wallet owners - potentially in the millions - cannot cash out their bitcoin holdings. Considering other wallet providers with similar policies, the number of small investors with the same problem is potentially staggering.
What can be done?
Investors who are struggling to withdraw funds from exchanges or online wallet providers have a few options.
The first option is to leave the holdings where they are for the time being. "HODLing" may enable investors to take advantage of an instance where the wallet provider lowers the withdrawal minimum again or a point where the amount held in the wallet has increased in value so much that the minimum withdrawal limit has been surpassed and cashing out in possible again.
The second option, for funds held on an exchange, would be to convert the holdings into a digital asset that has a lower minimum withdrawal amount and cash the funds out in that way.
Finally, investors have the option to purchase more crypto and deposit it in on the exchange or online wallet so that the withdrawal limit has been reached and the funds can be cashed out.
Payment attention to fees is important for small investors because trading fees, platform withdrawal fees, and network fees all need to be taken into consideration when making a crypto investment as they all eat into profits.