McAfee Allegedly Detained by Authorities
Disclosure: Crypto is a high-risk asset class. This article is provided for informational purposes and does not constitute investment advice. By using this website, you agree to our terms and conditions. We may utilise affiliate links within our content, and receive commission.
Prominent crypto advocate and IT security entrepreneur, John McAfee is allegedly missing and detained by authorities, according to the Twitter threads posted on his official account.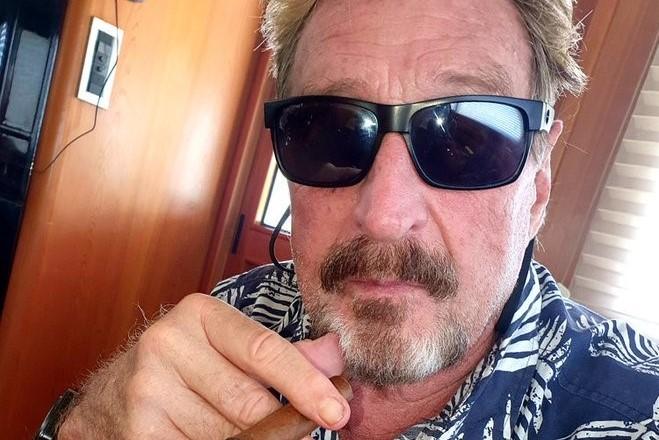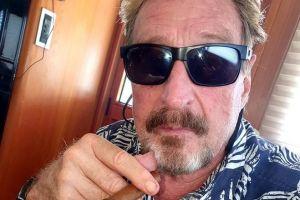 (Update: John McAfee Released from Detention)
There are still no official information related to this, however, McAfee's presidential campaign manager, Rob Benedicto Pacifico Juan Maria Loggia-Ramirez, who is apparently operating McAfee's account, posted the news of his and his companions' detention at their latest port of call, demanding his immediate release, and saying that McAfee has data hidden, which will be released if he's missing.
"If John misses his next check-in, events will be set into motion that I cannot prevent once they have begun. John has secreted data with individuals across the world. I know neither their identities or locations. They will release their payloads if John goes missing."
Loggia-Ramirez told CNET later Tuesday that he could not share the plans or timeline for the release of the secreted data.
He further explained on Twitter that he last spoke with McAfee when his boat was being boarded. "The situation was tense but controlled. Our conversation was cut short by authorities confiscating their phones", the manager said.
Meanwhile, on July 19th, McAfee tweeted a picture of his wife and him holding guns and said: "The CIA has attempted to collect us. We are at sea now and will report more soon. I will continue to be dark for the next few days." Three days later, he wrote: "Been at sea 4 and a half days in rough weather. Nearing port. All is well. Will be back in the saddle shortly. Missed you guys."
The campaign manager also said that McAfee has many friends, "some powerful in their own right", and that all are working to find McAfee and his companions. He also claims that, even though there are people who doubt the report, this is not a publicity stunt.
And while some continue to have their doubts.
Others support McAfee and his work.
Others still are worried about other creatures on his boat.
McAfee has been on the run from the U.S. authorities since this January, saying that he is "being charged with using Crypto Cu[rr]encies in criminal acts against the U. S. Government" and that the IRS has convened a grand jury in Tennessee to charge him, his wife and four campaign workers "with unspecified IRS crimes", adding "They want to silence me. I will not allow that." He also explained in a video past January how he plans to run his 2020 presidential campaign from "exile".
Just last week, McAfee said: "I Am a presidential candidate with 1.2 mil followers. My crime is not filing tax returns – not a crime. The rest is propaganda by the U.S. government to silence me. My voice is the voice of dissent. If I am silenced, dissent itself will be next."
Loggia-Ramirez also tweeted that a 5,000 BTC McAfee airdrop has begun, as "it was John's last wish that if he went missing, I airdrop some of his remaining crypto, so now that the time has come I will honor his wishes."
Meanwhile, just last month, McAfee launched a cryptocurrency trading platform.
---