Markets Pray and Lobby for Bitcoin ETFs
Many cryptocurrency companies are already lobbying the SEC. A wait and see approach from the SEC on cryptocurrencies is estimated.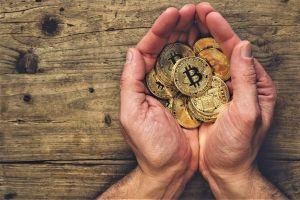 As this year progresses, there is likely to be some important crypto-related judgements made by the U.S. Securities and Exchange Commission (SEC). It might clear some of the fog of where Bitcoin and other cryptocurrencies stand with its policy framework, while its position regarding exchange traded funds (ETFs) is of an huge importance.
The approval of a publicly-traded Bitcoin ETFs would be a big deal for Bitcoin as an asset class, as ETFs are traded on exchanges in the same way as stocks.
Traditional ETFs, which is a security which tracks indices, a commodity or a basket of assets, have gained substantial popularity among both institutional and retail investors as they are generally liquid and easy to buy and sell.
Cryptonews.com spoke to experts to hear their opinion on the possible regulation, as the market never sleeps and is already trying to influence possible rules of the ETF game.
"We know there are many cryptocurrency companies who are lobbying the SEC, and we will get to the right place in terms of regulations if the SEC meet the companies in the middle," said Grainne McNamara, a principle in financial services for PwC, one of the Big Four auditors.
According to her, the SEC needs to regulate the technology in the cryptocurrency market, as there are security issues around technology, and there are no legislations for it.
"It's something we look at in our audits, we want to help viable business plans around exchange and custodial services for cryptocurrency funds," she added.
Too early?
Meanwhile, Diego Zuluaga, a policy analyst at the Cato Institute, believes that "what the SEC is currently doing is a little premature, as we don't know whether the cryptocurrencies will be classed as securities or not."
"The framework right now may not be the best one for the future, and market volatility may decline when we know more," he explained.
Looking to the future, Zuluaga opined that there is uncertainty, and there will be a wait and see approach from the SEC on cryptocurrencies, each individual case would need to be studied.
"Cryptocurrencies can enter the financial mainstream in the same way it was developed for other financial services," the analyst said.
Aaron Klein, a policy director at the Center of Markets and Regulation at the Brookings Institute, stressed that investors need to know what types of instruments they are investing into in order to make considered decisions.
"One difficulty is the mixture of an asset with a store of value with the concept of money and liquidity. The US Treasury department has determined that Bitcoin and other crypto currencies are assets not currency. Investors looking to invest in assets need proper disclosures about the nature of those assets, including their price volatility and liquidity," Klein said, adding that that "there are no investments where you can eradicate the potential downsides".
SEC did not respond to a request for comment.
______________
Background:
Currently, according to SEC documents that have been dated for March 23, the agency has instigated formal proceedings to decide whether to approve a rule change which would allow NYSE Arca stock exchange to list two Bitcoin ETFs.
The ETFs would be launched by ProShares, a provider of exchange traded funds, and would hold Bitcoin futures contracts, entitled Bitcoin ETF and Short Bitcoin ETF.
In January, the SEC released a letter written by its director Dalia Blass, outlining what is causing concern due to the growth of cryptocurrency products.
For example, the SEC is currently unaware of any custodial services for cryptocurrencies, and the issue is further confused by ownership and software practicals when considering private cryptocurrency keys.
In order to be clear what participants would pay for an ETF, and what they would receive when they redeem or sell, assets must be valued daily to ascertain the net asset value.
What are the steps that a Bitcoin related fund products would take to ensure that they had the necessary liquid assets is of concern, too.
The persistent worry about cryptocurrencies, over how they can be manipulated, was not left out of the list of anxieties by the Commission.
The SEC remain concerned over the funds which offer cryptocurrency related products rather than cryptocurrencies, where the risk of volatility would increase from the influence of underlying markets.
---