Lympo ICO: Lessons Learned by the Founder
Cryptonews.com kicks off a series interviewing founders of blockchain projects who just completed their initial coin offerings (ICOs). Among other things, you'll find out what lessons founders and their teams learned during their ICO process.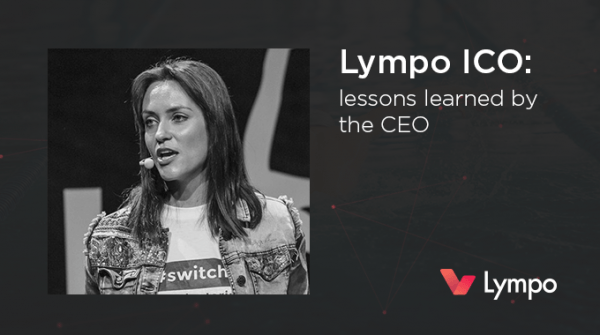 First in a line - Ada Jonušė, founder and CEO of Lithuania-based Lympo, developer of the healthy lifestyle ecosystem. Resident of the same Blockchain Centre Vilnius as Cryptonews.com, Lympo closed its token sale on February 27 reaching the ETH 14,625 (USD 11.5 million) hard cap and selling 625 million LYM tokens to more than 8,000 contributors from around the world.
We asked Ada - what are the most important lessons you learned during the ICO? This is what she answered:
Lesson Nr.1: Community is the key
Lympo was a community driven token sale with more than 8,000 participants totally raising ETH 14,625. We had a focus on our community right from the start. Therefore, we did everything to make sure that Lympo supporters feel welcome. Our team, including all the management, spent days on our Telegram channel chatting to whoever had questions. We answered every single email and never left a comment unaddressed, were very active in multiple social media channels with constant updates about the project. This strategy proved to be successful to access a large audience of enthusiasts.
Lesson Nr. 2: The Token sale user experience and user interface (UX/UI) are crucial
A website of a token sale is its face. Usually, users would only spend a few seconds on the site and it is crucial that they understand what the token sale is about and get to see the most important call for action. We transformed our website many times, including several updates during the token sale itself if we felt that the most significant message did not reach our audience right away. Only after numerous tests and iterations, did we learn how to ensure the right actions took place on our website.
Lesson Nr. 3: The token pre-sale and sale are two very different phases
With Lympo we undervalued the different nature of two separate phases: the pre-sale and the token sale itself. People contributing to these stages have different motives and respond to different messages. Pre-sale participants are the ones who will be your biggest supporters, who are convinced that they found a gem and will be eager to promote it. Token sale contributors expect a whole new level from the project and from the team: as they are paying a higher price for the tokens than the pre-sale contributors. For token sale contributors it must be more obvious that the project will be successful after the end of its token sale, so questions about the projects developments have to be answered more substantially and clearly.
Lesson Nr. 4: Understand your why and who you are
What is the vision of the project? Lympo had a few different angles: becoming healthier by earning tokens, monetising your sports and fitness data, transforming the wellness sector by ensuring free data flow between its key stakeholders. During the token sale preparation we clearly understood that audiences in various channels responded to different messages. From more geeky channels like Bitcointalk or Reddit to very pop channels like Facebook, we were adjusting these messages to get the attention from these different communities. The one-size-fits-all approach is not the right one.
Lesson Nr. 5: The value of partnerships
Lympo was very lucky to enjoy great partnerships from the very beginning: offering LYM tokens for running achievements for a 15 000 runners marathon or having a world champion and the current world No. 1 discus thrower Andrius Gudžius as our ambassador are awesome news for our community members who love sports. Our cooperation with Pundi X to include LYM tokens in its crypto point of sales, or partnership with the Eidoo wallet or our deal to be listed on Bankera's upcoming exchange made sure that Lympo is connected to strong players in the blockchain world. Partnership help a project reach out to new audiences and ensure that the project has a place in the crypto space.
***
Speaking of partnerships, Lympo has some big news for its community and tokenholders as we have just been told that LYM tokens will be listed on COBINHOOD, the zero trading fee cryptocurrency exchange platform.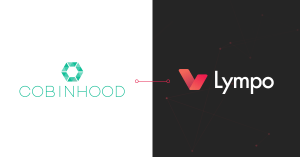 We will see you next time for our upcoming "ICO Lessons Learned Series" featuring the founder of another exciting blockchain project.
Interested in hearing further lessons learned by a recent ICO founder? Let us know here!
___________
Disclosure: Among advisors of Lympo is Antanas Guoga, Member of European Parliament, a serial entrepreneur, investor, and backer of Cryptonews.com.
---