Lawmakers to Fed: 'The Nature of Money is Changing' + More Crypto News
Crypto Briefs is your daily, bite-sized digest of cryptocurrency and blockchain-related news – investigating the stories flying under the radar of today's crypto news.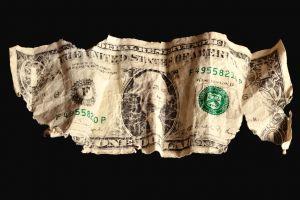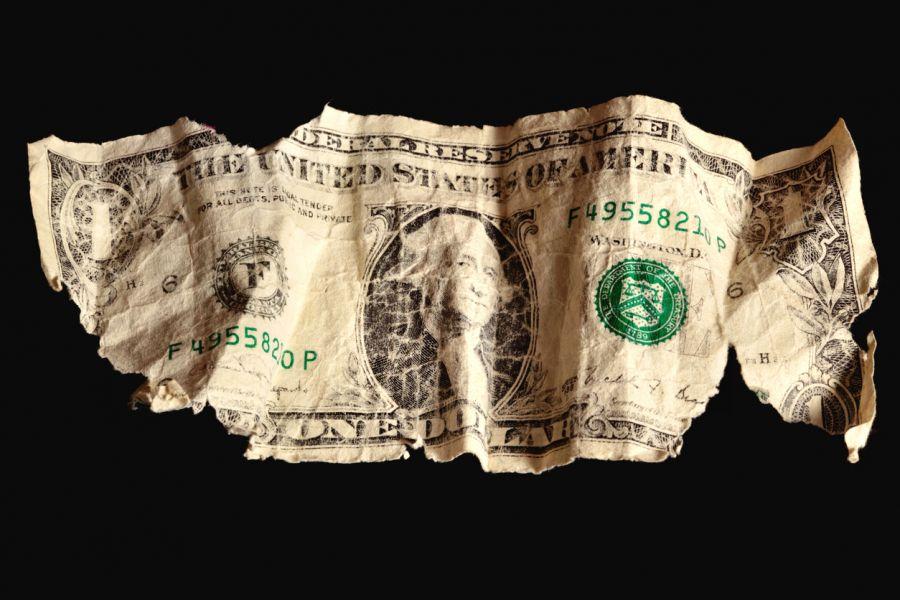 Adoption news
Two American congressmen have suggested that the United States should create a "digital dollar." Republican congressman French Hill and Democrat Bill Foster have sent a letter to the Federal Reserve Chairman Jerome Powell, expressing concerns about risks to the USD should a major company or another country succeed with a digital fat or cryptocurrency launch. The duo wants the American central bank to state whether it will launch a digital version of the dollar: "As you are aware, the nature of money is changing." (Watch more: Money Is A Technological Fiction)
A candidate who calls herself a "crypto tech advocate" and wants to run against House of Representatives Speaker Nancy Pelosi in the 2020 U.S. elections will accept crypto and stablecoin donations to her campaign. Agatha Bacelar says she wants to "raise USD 1 million in crypto" as "that's equal to the amount of stock Nancy Pelosi has in Facebook."
The Treasurer of the American state of Ohio, Robert Sprague, has stated that OhioCrypto.com website, which had allowed companies to pay their taxes in Bitcoin instead of United States dollars, has been suspended. Sprague stated that a review had uncovered evidence that the state should have obtained approval from the Board of Deposit before proceeding with the crypto initiative. (Learn more: Is Anyone Actually Paying Taxes in Bitcoin?)
As a political crisis is raging in Hong Kong, it seems that its citizens are looking for an alternative money system. Bitcoin trading on peer-to-peer marketplace Localbitcoins in this Special Administrative Region of the People's Republic of China reached an all-time high last week when converted to Hong Kong dollars and was the highest since April 2017 in terms of bitcoin. A total of 173 bitcoins, or more than HKD 12 million (c. USD 1.5 million) worth of the currency, was exchanged in Hong Kong in the last week of September.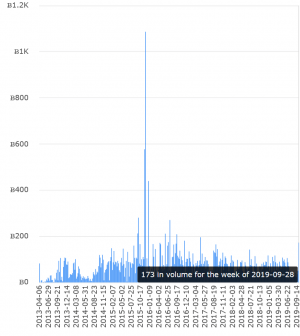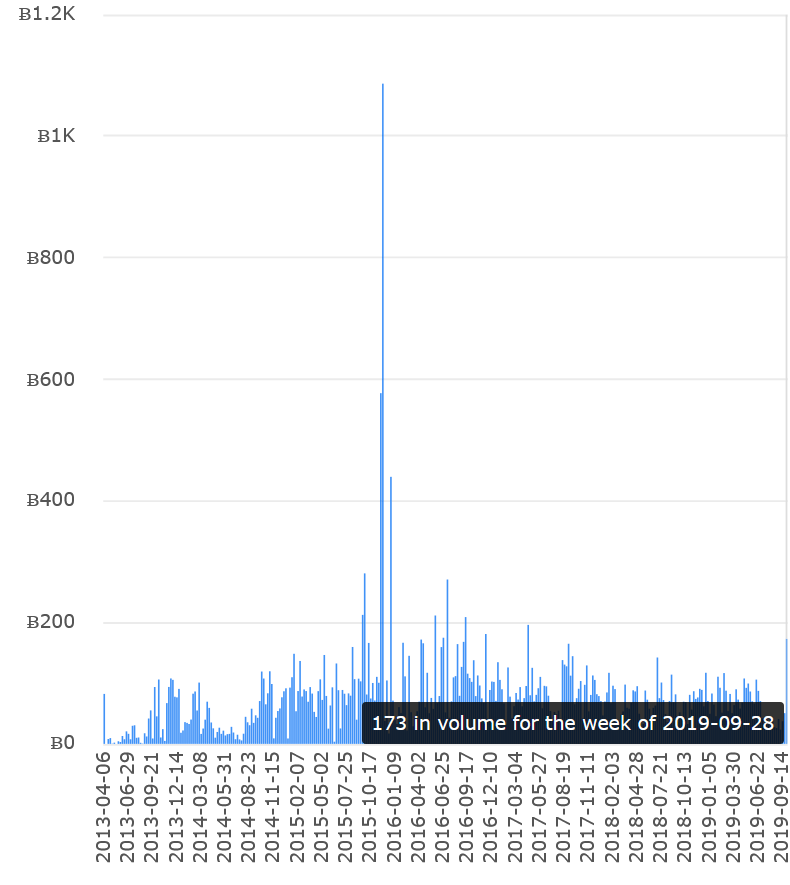 Trading, investing news
Two Swiss-based companies in the crypto financial services space, Amun AG and Bitcoin Suisse AG, have joined hands to launch the Amun Bitcoin Suisse BTC/ETH ETP (ticker ABBA). The press release states that this is the first CHF (Swiss franc)-denominated crypto ETP (exchange traded product) listed on the SIX exchange, and that its goal is to allow Swiss investors to add a basket of Bitcoin and Ethereum to their portfolio via their conventional brokers or banks.
Coinbase says it is launching a USDC Rewards program for the USDC token. The program will see the exchange offer interest on customers with USDC holdings, with an annual percentage yield (APY) of 1.25%. The exchange says users with at least USD 1 in their USDC wallets will be eligible for the program, and that no additional fees or costs apply.
Blockchain news
In South Korea, media outlet Medipana reports that a parliamentary Health and Welfare Committee member has urged the government to make use of blockchain technology in the health and welfare sector to boost efficiency and reduce unnecessary administrative costs. The committee member, Yoon Jong-pil, stated, "Blockchain technology can help promote transparency and maintain patient confidentiality."
Security news
Escrow platform Payfair has been taken offline after a hack of an undisclosed size saw attackers make off with "part of" its Ethereum holdings. In a statement, the company explained: "As a result of a hacker attack, a private key to our platform's cold wallet was compromised, and therefore the platform will be offline until the end of the week." They added that "User funds (in particular, the entire PFR) located on client and escrow accounts were transferred to the backup wallet and they are safe, but as a result of the attack, part of ETH was stolen (we are already looking for ways to solve this problem)."
Career news
Blockchain.com's Chief Operating Officer Liana Douillet Guzmán and Chris Lavery, the company's executive vice president of finance are poised to leave the company, per The Information. The media outlet says that "people familiar with the matter" confirmed the departures. The report also stated that five senior executives also left the company in the past year "within about 12 months of being hired."
---