Latin American Crypto-boom in Full Swing
Disclosure: Crypto is a high-risk asset class. This article is provided for informational purposes and does not constitute investment advice. By using this website, you agree to our terms and conditions. We may utilise affiliate links within our content, and receive commission.
Much of the world has found itself in a crypto funk thus far in 2019, but in Latin America, crypto-mania appears to be hitting top gear.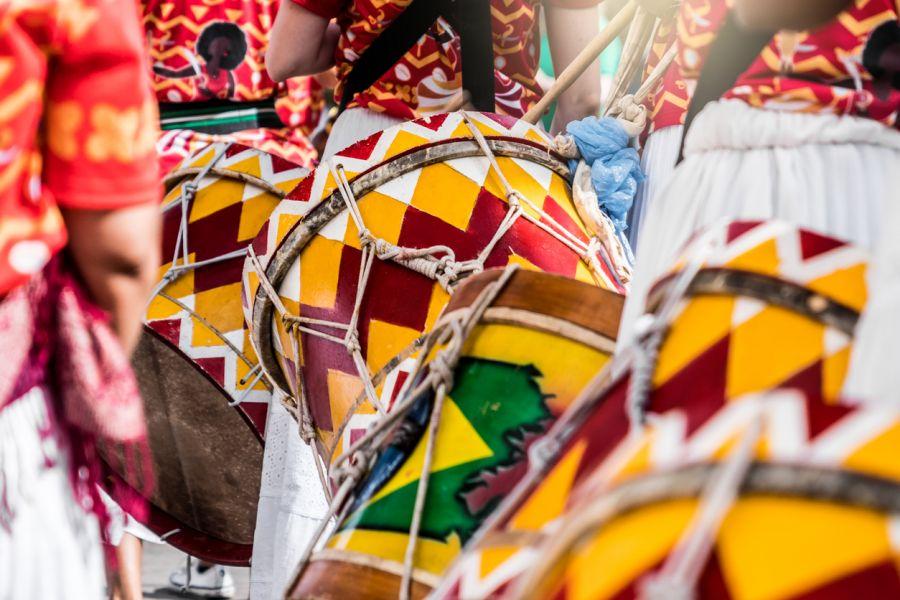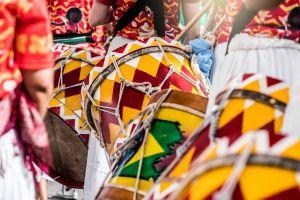 Per CoinDance statistics, trading in Venezuela has hit a massive all-time high with well over 8,000 transactions logged since the start of the year. The Venezuelan financial crisis and international sanctions have led scores of citizens to abandon the bolivar in favor of other currencies. However, it seems that rather than turn to foreign currencies, thousands are instead choosing to invest in cryptocurrencies.
And it is not just crisis-hit Venezuela – cryptocurrency trading is also booming in nearby nations. CoinDance stats show trading has shot up in neighboring Columbia since the start of the year.
Traders have also been particularly active in Peru, Chile and Argentina.
Weekly LocalBitcoins, a peer-to-peer bitcoin marketplace, volume (in bitcoin) in Venezuela: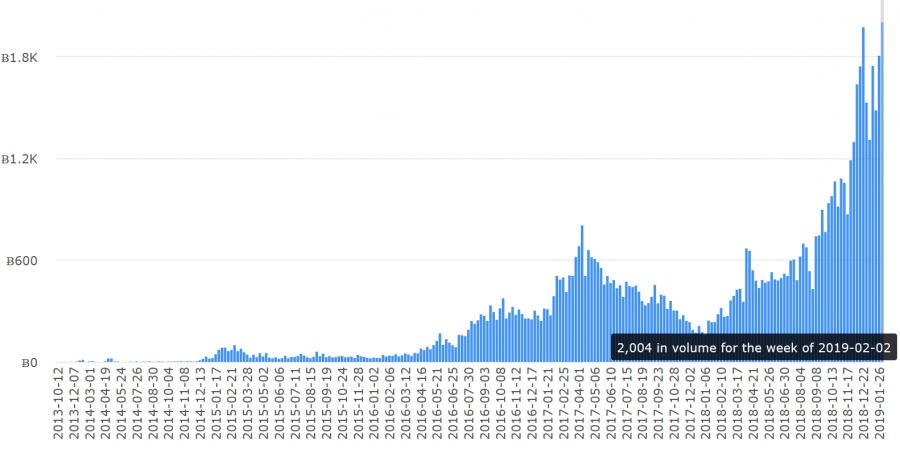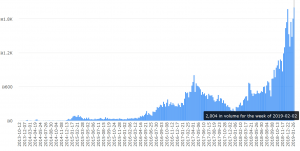 Argentinian crypto-enthusiasts in particular have much to celebrate this week, as millions of people in the capital and beyond are now able to pay for transport on buses, subways, trains and highway toll booths using cryptocurrencies.
Payment platform Alto Viaje, which allows users to charge their SUBE smart cards, says it has partnered with South American blockchain startup Bitex to enable payment in Bitcoin. SUBE cards are predominantly used in Buenos Aires, but transport systems in cities like Mar del Plata and Villa Gesell and some 30 other locations also accept SUBE payment.
In Mexico, meanwhile, the co-founder of domestic cryptocurrency exchange Bitso has told El Economista that some 800,000 citizens now actively trade in digital tokens. Bitso says its own average annual growth is a staggering 522%.
And elsewhere in South America, new Brazilian President Jair Bolsonaro's pick for Central Bank of Brazil (BC) chief, Roberto Campos Neto, has been spelling out his pro-blockchain and "digital asset" policy ahead of his official appointment.
Per Reuters, Campos Neto has sent a letter to the BC, stating that he "wants to prepare [the central bank] for technological advancements," making specific mention of "blockchain and digital assets."
The news agency quotes Campos Neto as saying, "One of the contributions I hope to make at the BC is to prepare it for future markets where technology advances exponentially."
Campos Neto is likely to be officially appointed sometime next month. His move appears to indicate he is intent on following the pro-fintech policy of his predecessor, the incumbent BC chief Ilan Goldfajn.
Moreover, as reported this week, a Brazilian cryptocurrency exchange has won a legal battle with a bank that had hoped to close the exchange's accounts.
---