Kraken Risks Deepening the Rift Between Crypto and the Media
The hostility between crypto and the mainstream media has been seen in recent months. Breaking off contact with newsmakers will only make the crypto-media situation worse.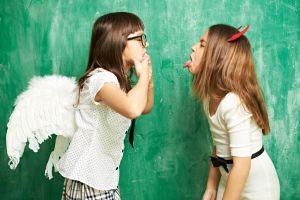 Tether, a stablecoin, flouts the "normal rules of economics" on crypto exchange Kraken, or so claimed an article Bloomberg published on June 29. According to the piece, high Tether (USDT) trade volumes on the US-based exchange don't produce the price movements normally expected when a currency or commodity is traded heavily, thereby 'raising red flags' that its price is being manipulated.
Kraken itself has hit back at the article's (implied) conclusion. In a blog post, it noted that its Tether market is so small it's unlikely to have any significant influence on the price of USDT, and that Tether enjoys price stability due to its backing in US dollars (which places a limit on the kinds of rises traders are willing to pay for).
However, while Kraken's reply has undermined Bloomberg's insinuation that wash trading or manipulation involving Tether was taking place on the exchange, its war of words with the news outlet has deepened the antagonistic rift opening up between crypto and the mainstream media. It is increasing the likelihood that more rather than less FUD will be produced by the latter in the future.
'I don't think this is real'
In summarizing Bloomberg's argument against Kraken and Tether, it's important to note that it's actually split into two unrelated points, although the article never directly addresses their connection (or lack thereof).
The first involves the observation that a number of big trades on Kraken influenced USDT's price 'unexpectedly' and 'inconsistently.' For example, on May 7 there were 31 successive trades for a total of USDT 159,487, yet these failed to change Tether's price at all.
The second point relates to the fact that, during the period Bloomberg examined (May 1 to June 22) the third most common order was for USDT 13,076.389.
This seemed unusually precise to the experts Bloomberg consulted, including Rosa Abrantes-Metz, an adjunct associate professor at the New York University's Stern School of Business. "It could be a signal [for wash trading]," she said, "because it is really, really strange."
In other words, the use of three decimal places could indicate that it's a signal for a bot to take the buy order, thereby completing a wash trade that would help to create an illusion of market demand and supply.
But in its blog post, Kraken had less-than kind words for Bloomberg's article, which it claimed "inexplicably fails to comprehend basic market concepts such as arbitrage, order books and currency pegs."
While its main counter-arguments are summarised above, Kraken also noted that the unusually precise sums of USDT were the result of arbitrage bots: "we asked the botter responsible for the mysterious 13,076.389 orders. The answer: "literally randomly selected". So there you have it."
An all-time low
Such replies would damper Bloomberg's speculations for anyone willing to take the time to read them, yet they raise another potentially serious problem for Kraken, as well as for exchanges and crypto in general. That is, their belligerence would risk inflaming the hostility between crypto and the mainstream media that's been seen in recent months.
This antipathy was witnessed in February, when The Next Web ran an article on a flaw in IOTA which didn't really exist. IOTA responded forcefully, 'blacklisting' the website from all future press engagements.
And something similar happened between the Ethereum platform and the Coindesk website in April, when Vitalik Buterin announced his boycotting of the Consensus 2018 conference.
While Kraken haven't gone so far as boycotting Bloomberg, the article drew an antagonistic response on Twitter. Not only did Kraken's CEO, Jesse Powell, join the fray, but other members of the crypto community involved themselves, drawing retaliatory barbs from one of the article's authors:
It's entirely understandable for developers and creators to feel aggrieved when a news outlet reports on their platforms and products without (arguably) doing their research. That said, boycotting and breaking off contact with newsmakers will only make the crypto-media situation worse.
On the one hand, strong, defensive reactions give news websites more reason to suspect that an exchange or platform is doing something 'fishy.' On the other, by losing contact with the media, crypto will be less able to counter mistakes and misinformation, since media outlets will have one less authoritative source they can use.
This is why, as necessary as it may be for Kraken defend itself, it might want to be a bit less pugnacious in the future.
Also, as the Financial Times wrote in an opinion piece in May: "The crypto industry, much like the broader tech industry, appears to be suffering from a superiority complex, and thinks it is above criticism and scrutiny. But not only should the same rules and standards be applied here as elsewhere; it is actually more important for them to be upheld in a largely unregulated Wild West full of hype, misleading rip-offs, hacks and other security failures."
---