Kenetic Starts New Fund, Sees Asia as a Home for Blockchain Generation
Kenetic will soon be launching a new venture capital fund that is "pure equity, obviously blockchain only", Jehan Chu, co-founder and managing partner at Kenetic Capital, a blockchain investment and advisory firm, told Cryptonews.com in an interview about their plans, the blockchain generation in Asia and gradual decentralization.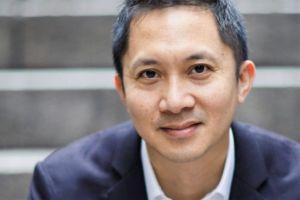 Chu shared that Kenetic is in the process of raising money, but already started making investments. They're closing their sixth investment at the moment. In terms of numbers, "I will say that we are raising an 8-digit fund," he said without elaborating any further on the fund and the investments.
Also, they've returned all of the principal from the 2018 one-year token vehicle (not a regulated investment fund, as it was a private company), while the company had 50%-60% returns on that vehicle.
Their investment thesis is twofold, he explains.
The first part is "equity focus and later stage in crypto". They only invest in blockchain projects, mostly looking at those that are slightly later stage, with traction and product market fit revenue, among other things. Some of the projects they invested in include the U.S. Securities and Exchange Commission-licensed security token exchange SharesPost, mobile bitcoin wallet app Abra, and BlockFi – a crypto lending platform with "a double-digit growth."
The second part of the thesis is Asia.
"Asia is the key driver of blockchain globally and will be in the future". Many events contribute to this, like U.S.-China trade war pushing capital to Asia, the tightening up of intellectual property, the U.S. markets becoming increasingly restrictive, etc.
"While the Internet generation was focused around Silicon Valley, the blockchain generation will be in Asia."
Furthermore, to help communities use blockchain, Chu co-founded Social Alpha Foundation (SAF) with his wife, the chairman Nydia Zhang. It is a not-for-profit platform that provides grants and focuses on supporting blockchain education and outreach.
A case for semi-decentralization
"I think that semi centralization [and enterprise-led adoption] is the gateway to pure decentralization, which I think is the eventual future," Chu said. "And I think that in the long run, pure decentralized applications will benefit from the acclimation of users and the normalization of blockchain through […] semi-decentralized and enterprise-proven pathways."
While the first generation pure utility token was an experiment of sorts, for the new generation and mature crypto investing, equity and hybrids (equity and utility token), or pure security tokens, will increasingly be part of the equation, as experienced entrepreneurs enter the space.
There is an enterprise-led adoption curve, Chu says, "and what this means is that the first hundred million customers will be enterprise customers". Large companies like Facebook, Line, Kakao, Alibaba, JPMorgan, Fidelity, Apple are creating a crypto future for their customers. "Conversion is much easier than adoption". Customer acquisition is hard, expensive, and takes a long time. Facebook's latest move "absolutely drives forward the overall mission of blockchain in all of its forms," as is much easier for them to create a stablecoin and enable it inside of the WhatsApp messaging application, converting hundreds of millions of users. Pure decentralized community has fewer users, and at this rate it will take much longer, maybe a decade or two, to get to real mainstreaming. While lacking anticensorship and efficiency, semi-decentralization has near-term utility and billions of users that can be converted in a couple of years.
Major stock exchanges are already looking into how blockchain and tokenization will impact them.
"We don't know exactly how long it's going to take, but capital markets will either be blockchain-based or tokenized eventually", Chu says. "So that's not really up for debate. It's a timing issue."
USD 30,000 to USD 100,000 Bitcoin
Chu's most recent prediction was that bitcoin will reach USD 30,000 by the end of the year and he still stands by it, but thinks that we're already seeing the expected pullback.
"We could go as low as the 6,000 level," he says, but finds that various developments, increasing number of institutions coming into the crypto space, and the announcements by major companies might potentially cause a massive rally. All of this makes it easier for institutional investors whose "minimum ticket is 100 million" dollars to come in. "There are a lot of people on the edge of the sidelines who are either planning to or are just about ready to come in and it's just a tipping point."
There are many endowments already in the space, and "I think that we are exactly where we are supposed to be for institutional participation to take over the space and really drive us from a USD 7,800 bitcoin, well past a USD 30,000 Bitcoin, well into USD 100,000 bitcoin. […] This is sheer gravity."
Invested their own money
Kenetic started off in 2016, with almost nobody wanting to invest in blockchain, so founders invested their own money. Both Jehan Chu and co-founder Lawrence Chu come from the investing background, unlike "people from the financial industry who are not used to taking a personal risk." Chu started his career as a developer, then working as an art dealer, before discovering Bitcoin in 2013. He began investing and building some of the early communities, such as the Bitcoin Association of Hong Kong and an Ethereum community in Hong Kong in 2014. The Kenetic co-founders' investments in early projects and in equity provided a basis of their growth and are the reason Chu didn't find the digital asset world risky. "So it wasn't really a shift", he says, but "a formalization […] and expansion of what we'd already been doing into a proper platform."
Watch Jehan Chu discussing Asia's influence on our digital future at the Fluidity Summit in May 2018:
---