India's Crypto Ban Overruled, But the Battle is Far From Over (UPDATED 2)
Disclosure: Crypto is a high-risk asset class. This article is provided for informational purposes and does not constitute investment advice. By using this website, you agree to our terms and conditions. We may utilise affiliate links within our content, and receive commission.
Cryptocurrency exchanges have seen a victory in India. The country's banks can welcome their customers dealing with crypto again, but the fight is still not over, and the ban could still be passed, as there are more hurdles along the way.
(Updated at 15:28 UTC: updates in bold)
Updated at 10:31 UTC: updates throughout the entire text).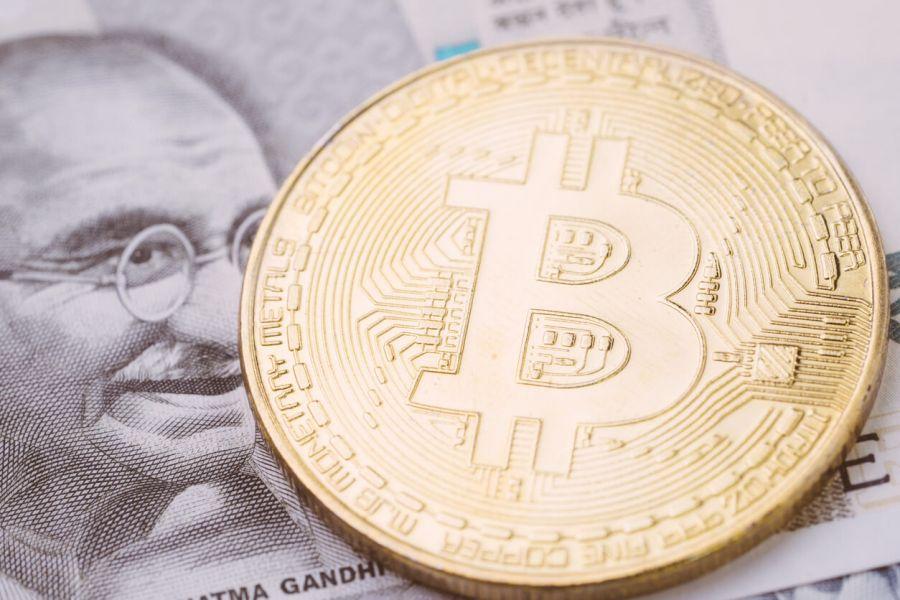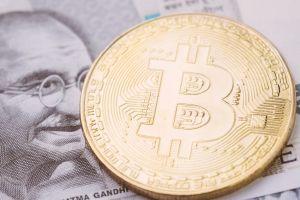 Back in 2018, the central bank gave an order to all financial institutions to stop their crypto-related deals with businesses and individuals, which had sunk trade volumes and exchanges in the country had to close their doors. India's Supreme Court has listened to concerns and agreed with petitions by crypto exchanges, startups and other industry members, and it has overturned a crypto ban previously imposed by the Reserve Bank of India (RBI), allowing banks to handle cryptocurrency transactions from exchanges and traders, reports Reuters. A case was brought before the Supreme Court by the Internet & Mobile Association of India (IAMAI).
"Today, we have seen the highest judicial court of India understanding the potential cryptocurrencies can hold in an economy. It definitely comes as a lesson for the rest of the world that mass adoption of cryptocurrencies will need the support of friendly regulation—and that this regulation may be most proactively developed if both industry leaders and lawmakers engage in honest, reflective dialogue," said Neeraj Khandelwal, Co-founder of CoinDCX, the Indian crypto trading platform that filed one of the five petitions against the 2018 RBI ban, and claims that is the only one of the exchanges which originally petitioned still in operation.
Also, the exchange said today that it has become "the first cryptocurrency exchange in India to integrate bank account transfers."
"Through DCX Insta, customers were able to purchase crypto instantly, however now that the banking integration that has gone live the process will be much smoother for customers accessing cryptocurrency through our platform. With renewed accessibility and convenience in purchasing cryptocurrencies, we believe that this change will have a dramatic effect in accelerating crypto adoption in India," Sumit Gupta, Co-founder and CEO of CoinDCX, added.
Meanwhile, another India-focused exchange, WazirX, also said that that "instant INR deposits & withdrawals" are coming soon on this platform, co-owned by Binance,
However, the crypto regulations are yet to be finalized by India's government. There is still a government panel standing in the industry's way. This panel – which recommended last year a 10-year prison sentence and fines for those dealing in crypto – finds that the country should ban all private cryptocurrencies.
Tani Ratna, Founder and CEO at Policy 4.0, and global blockchain policy/regulation specialist, states that this is a historic case, but that the battle is not over. In a blog post, she explains that "all petitions are filed against the RBI, and not the Finance Ministry report or draft ban bill." Therefore, this ruling will only address the RBI circular, says Ratna, so the Supreme Court is "highly unlikely to issue any directive against the Finance Ministry, and impact their position on the issue."
The financial policymakers may decide to rethink the issue, says Ratna, given that the verdict goes against the actions of the central bank, but since it addresses the question of regulatory overreach of the RBI only, "and leaves sufficient leeway for policymakers to decide upon the treatment of cryptocurrencies," the rethinking may not happen.
"In other words, the draft cryptocurrency ban bill could be still be tabled and passed in the Indian parliament, despite the verdict from the Supreme Court."
Still, the ruling may bring about positive changes in the industry's fight against the attempts to impose ever-stricter measures on it. "Cryptocurrencies are an exciting technology that needs to be carefully studied," Vaibhav Kakkar, a partner at law firm L&L Partners, is quoted by Bloomberg. "With this order, there is a likelihood of more mature and balanced regulation of cryptocurrencies and the fintech sector as a whole."
Kunal Barchha, Co-founder of crypto exchange CoinRecoil.com, is quoted as saying that "Now crypto traders, investors, miners, can proudly speak up about what they do for a living, [and] won't be judged as criminals."
Meanwhile, despite the news, bitcoin (BTC) still trades sideways and is down 0.6% in a day, to around USD 8,778 (10:10 UTC). In comparison, on the WazirX platform, designed for Indian investors and co-owned by Binance, BTC trades at c. USD 8,913. However, on some other Asian exchanges, it's already over USD 9,000.
Trading volume on WazirX:


As previously discussed, the harsh crypto environment in India had led a number of Indian crypto-exchanges to close down and an introduction of a cryptocurrency ban seemed inevitable, which would likely affect the entire crypto industry, particularly when it comes to the development of blockchain projects and dapps (decentralized apps).
However, the ban may not be catastrophic. Though it may be risky, Indian people could use platforms outside of India. The exchanges would go under, but trading volumes would likely not, though a reduction is to be expected.
Bitcoin trading in India on peer-to-peer platforms
LocalBitcoins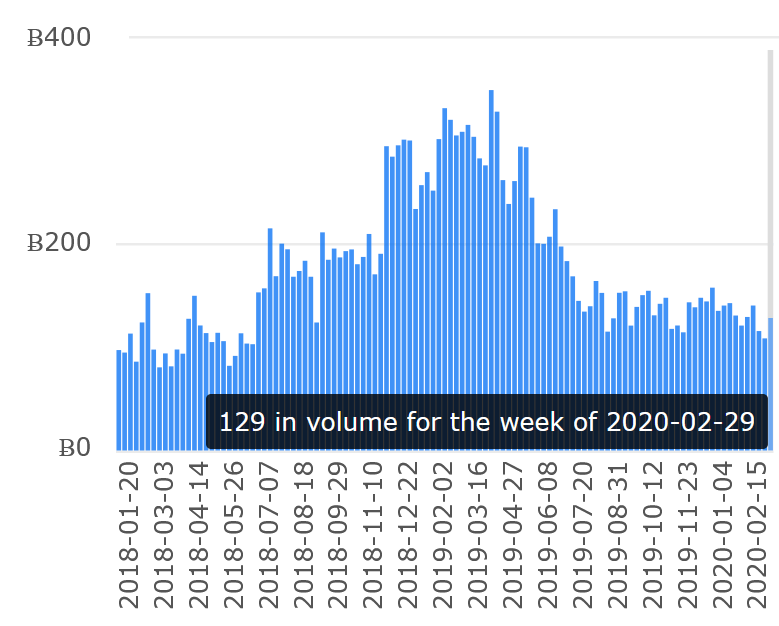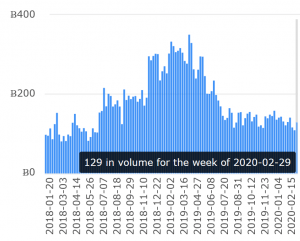 __
Paxful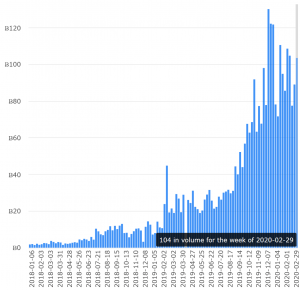 Other reactions:
---