How to Pitch Your Blockchain Startup to Heavyweight Chinese Investors
Global blockchain players are urged to grow their businesses in China to help develop its fast growing economy and feed hungry Chinese investors.
Bo Ji, Assistant Dean to China's elite Cheung Kong Graduate School of Business (CKGSB) founded by Li Ka Shing, a Hong Kong business magnate, has asked European blockchain startups to consider capitalizing on the lucrative emerging Chinese market instead of going to the US.
"Please do yourself a favor. Don't just innovate here. Go to China because they will love you," said Bo Ji to a room full of blockchain industry leaders at London Blockchain Week 2018 at the end of January.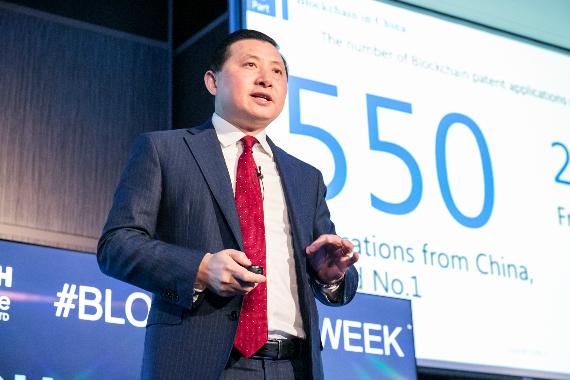 Part of his mission as the Chief Representative to Europe for CKGSB, which boasts Jack Ma of Alibaba Group as part of its alumni, is to connect European blockchain startups with high profile and top-tier Chinese institutional investors such as Tencent Holdings, JD.com and Sequoia Capital via the school's 'China Start' program.
"Most foreigners particularly from the West are much loved in China. They think your technology is more superior and they think that you have something that they can trust more," said Bo Ji to Cryptonews.com.
The annual one week China Start program set to take place in Shenzhen, Shanghai and Beijing in June this year, is tailored for ambitious startups and growth companies to learn, network and pitch their ideas in China.
For those interested in knowing what it takes to gain investments in China, Bo Ji offers Cryptonews.com three key tips on how blockchain startups can best pitch to Chinese investors.
1. 'Face-to-Face meetings cannot be replaced'
Building the credibility of a business is the most important first step.
As China's society is built on relationship building, founders and entrepreneurs seeking investment, basically need to sell themselves – who they are and what they do.
Chinese investors "usually invest in people and in teams, so you need to show them that you have a great team and you are trustworthy," said Bo Ji.
He also adds that startups are not going to receive investments unless you have a face-to-face meeting with the investor not just once but a few times.
"It's important for you to go to China and also to invite Chinese investors to the UK," he said.
Bo Ji strongly advises startups to encourage investors to spend time visiting the UK or Europe to see their projects.
He said investors will be more likely to consider a deal when they have invested time and energy in learning about a startup.
2. 'The Chinese do business because we like each other'
Entrepreneurs and founders need to have a connection with Chinese investors because likeability has a big role to play in building a working professional relationship.
"We [like to] feel comfortable with each other, not just because it is a good investment, but because it feels comfortable," said Bo Ji.
CKGSB's China Start program wants to help startups secure substantial funding from Chinese investors as well as develop commercial partnerships with China.
Startups essentially cannot gain investments if they have not established a comfortable working relationship with the investors.
3. Solve a big problem
Content is always king and so blockchain startups must show the investors what problem they want to solve and the scale of the problem.
"Start with what kind of problem or issue you are trying to solve through blockchain," said Bo Ji.
"Secondly, [address] how big the problem is, which means the market size and the potential value creation," he adds.
Chinese investors want to see tangible results and deliverables; therefore, demonstrating the methodology, use of technology, and the business model of the project will also contribute to killer pitch.
And finally when discussing how much money to ask for, it is essential to set out clearly what the intended resources will be used for.
"You don't want to spend the money and at the end have no deliverables and have nothing good come out of it," said Bo Ji.
And with these three tips blockchain startups "will make a winning pitch to Chinese investors."
---