How to Choose the Right Security Tokens to Invest In
The rules are very similar to investing in "traditional" ICOs. Also, ask how is the security token structured? And check whether the STO has been launched with full regulatory approval?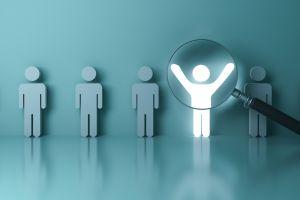 Initial coin offerings (ICOs) - in their "traditional" unregulated form - are facing increasing regulatory and legal pressure. It is causing blockchain startups to look for alternative models for of token-based funding that is compliant with laws and regulations while still allowing for the democratization of startup investing. The most likely alternative to the existing models will be security token offerings.
What are security token offerings?
A security token offering (STO) is a type of digital token-based fundraising model. It enables companies to raise money through the issuance of a digital token that gives investors a claim on the issuing company's assets.
Security tokens, also known as tokenized securities, fall under securities laws in most jurisdictions. It means that investors can invest in a regulated investment vehicle, as opposed to unregulated utility tokens, provided the issuing company conducting the STO follows all regulatory guidelines.
Security token offerings merge ICOs and initial public offerings (IPOs) to provide a regulated version of digital token sales that has the possibility to push digital assets to the next level. Not only because they enable a comparatively low-cost way to issue securities but also because security token offerings are able to go beyond the current cryptocurrency fundraising model to allow for different types of tokenized securities such as debt instruments or dividend-paying equity tokens.
Canadian blockchain thought leader Don Tapscott believes that security tokens will flourish in 2018. In a Quartz article, he predicted:
"Still nascent, but likely to explode in value, are security tokens—cryptoassets that represent financial assets, such as stocks, bonds, and futures contracts."
Morgan Creek Blockchain Capital's, a venture firm, Anthony Pompliano goes a step further. According to his tweet, "the security token market is going to be larger than the US public equities market," while security token trading platform Polymath estimates that the security token market will explode to USD 10 trillion by 2020.
SPiCE Venture Capital's Carlos Domingo also believes in the huge potential of security tokens. He told TheHill: "It's inevitable that security tokens will transform equity just as bitcoin has transformed currency because they afford the owner a direct, liquid economic interest and the expedited delivery of proceeds. Every type of ownership can be tokenized, which is a massive multi-trillion dollar addressable market."
What to look for when investing in a security token offering (STO)
When it comes to investing in a Security Token Offering (STO), the rules of engagement are very similar to investing in "traditional" ICOs.
To start, you should consider the key questions anyone should ask themselves before investing in a token sale such as "Does the startup have a strong team that can deliver on its mission?", "Is there a market for the project's product and service?", and "Who are the competitors and can they be out competed?".
Once these questions have been answered, investors should take a closer look at how the security token is structured and whether it is fully compliant with regulations and securities laws.
How is the security token structured?
Security tokens can come in all shapes and size. They can be tokenized equity that provides holders with a share in the issuing company's assets, they can come in the form of debt securities such as a tokenized bonds or in the form of a share in a real estate development project, to name a few.
Due to the versatility of security tokens, it is important to look exactly at how the token is structured and what payouts you - as the investor - will receive. That way you will know if this security token offering is right for your risk profile and investment needs.
Has the STO been launched with full regulatory approval?
It is also important to ensure that the STO you are eyeing is adhering to all securities laws and regulations within the jurisdictions it is selling its securities.
The biggest selling point of security tokens is that they merge digital tokens with regulated securities and, thereby, appease regulators while still enabling anyone to become an investor. However, if the security token offering you are planning to invest in has not registered its offering as a securities offering with the local regulator or has failed to adhere to other regulatory requirements, it is a clear sign to avoid this STO.
---